The Electronics are activated with this button. Batteries not included.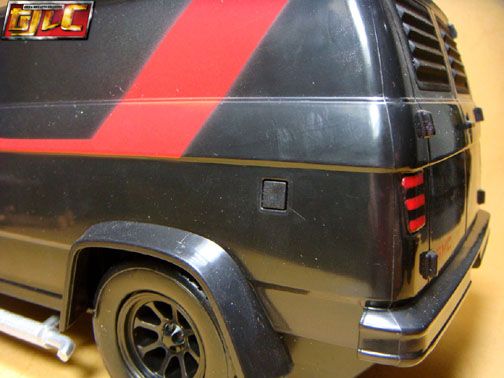 The highlights work but unfortunately, the sound is lacking, nothing but a few phrases and sound effects. I was really hoping they would include the A-Team theme song. Darn.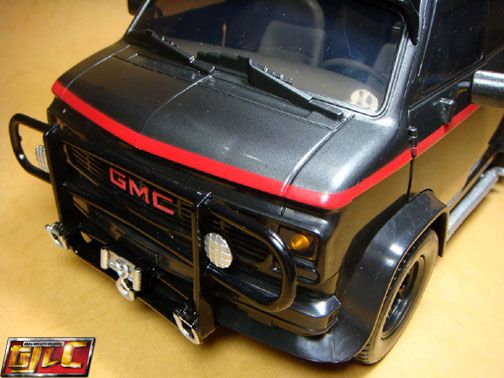 Funny, I never realized there were license plates on the van in the movie.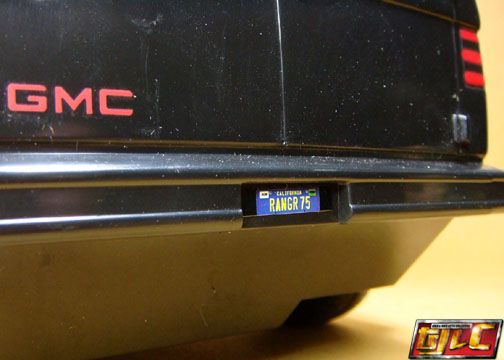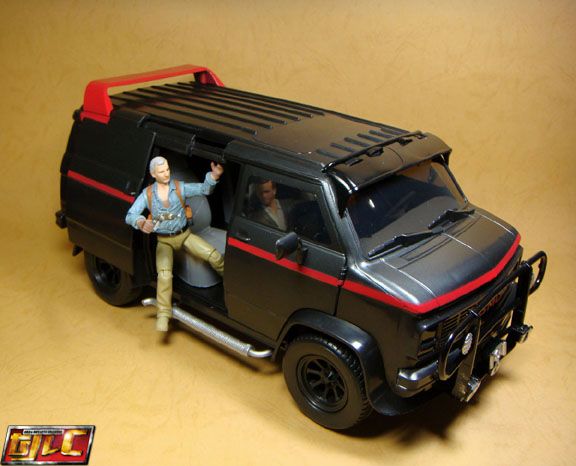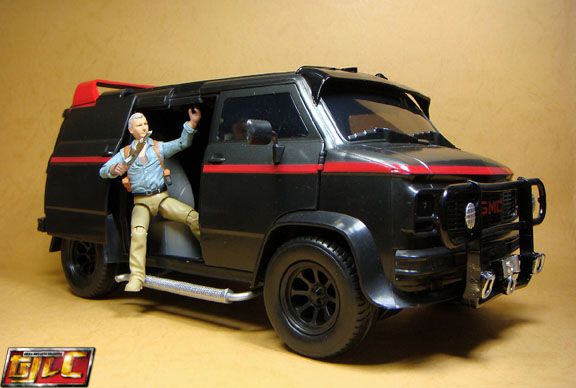 The windshield and sunroof is "tinted" just right, you can see the figures through it.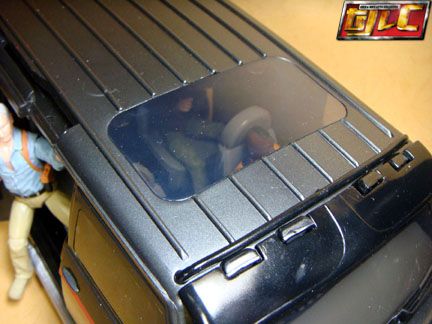 The A-Team!

The scale works well enough to fit in with Gijoe figures.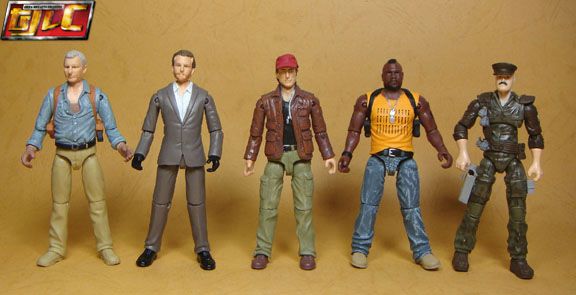 We really need more "civilian-looking" vehicles for the Joes to work covert. 🙂 Luckily, the A-Team Van fits the bill.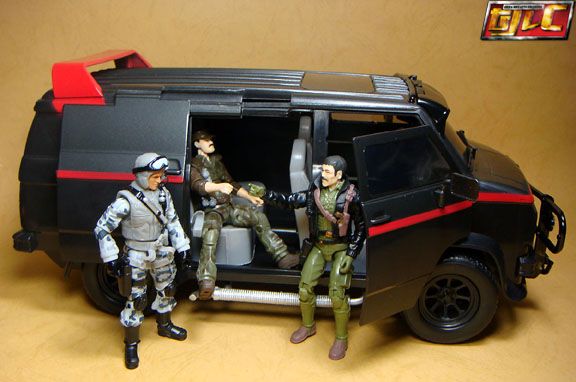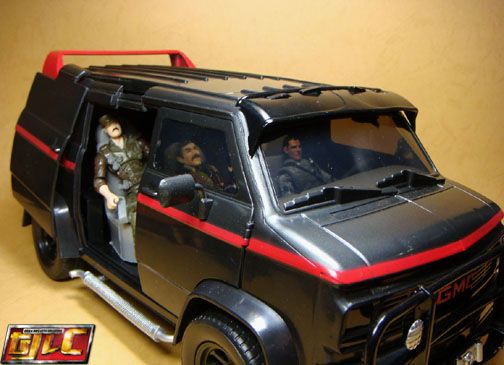 Gold