The Avengers Movie Quinjet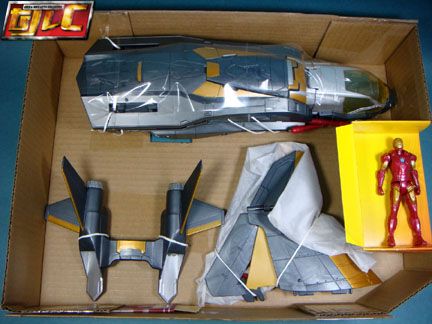 With Ironman figure with 5 POAs.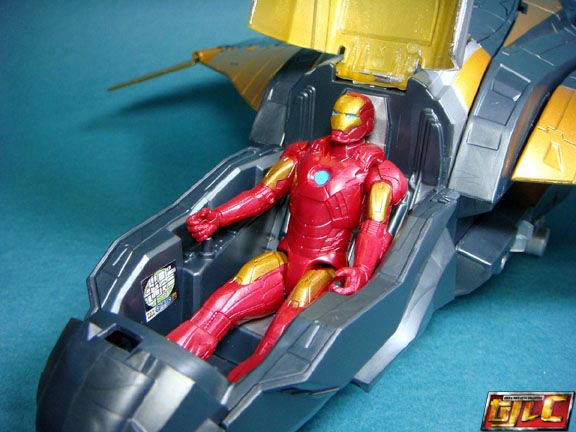 Opening rear cargo hatch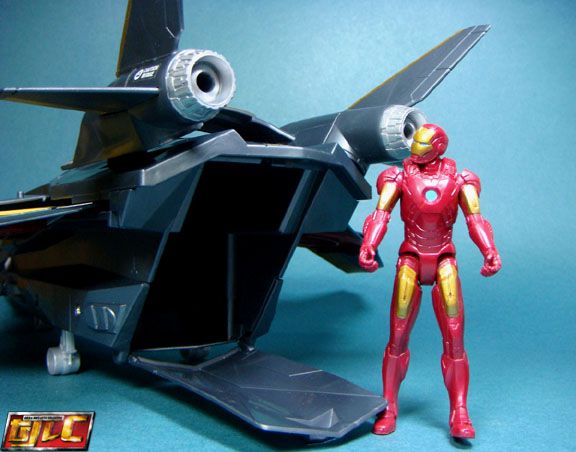 Most figures can sit inside (I don't think Hulk fits in there)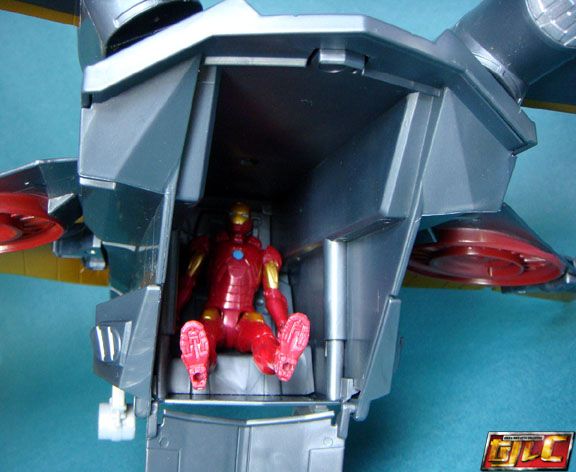 Hidden Turret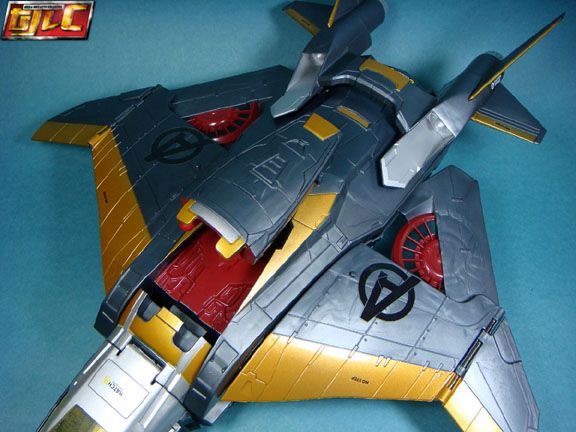 Pull out clip on the left side of the Quinjet, to simulate figures flying alongside it.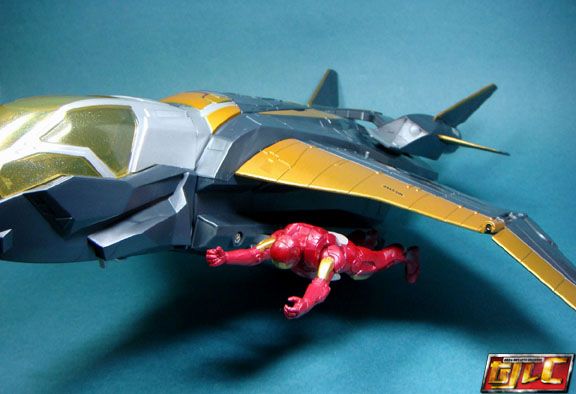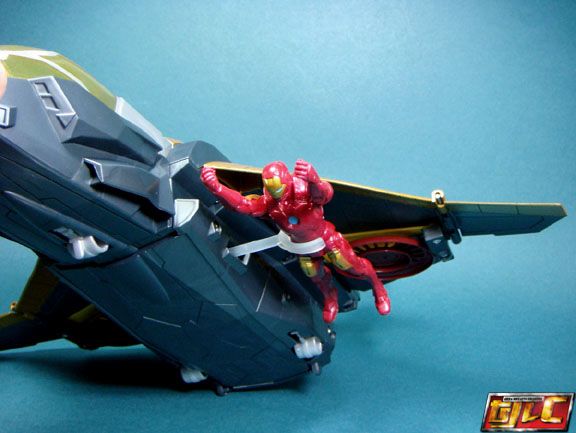 The huge package is somewhat misleading, I was surprised to see the actual toy is quite small when assembled (Shorter than the GiJoe ROC Nightraven). A lot wasted space in the packaging that's for sure.
I'm not 100% sure if the dorsal wings are removable, as they didn't seem like they are, I didn't gamble plugging them all the way in. The side wings are removable even if fully inserted though.
Gold