Conan the Barbarian 2 pack.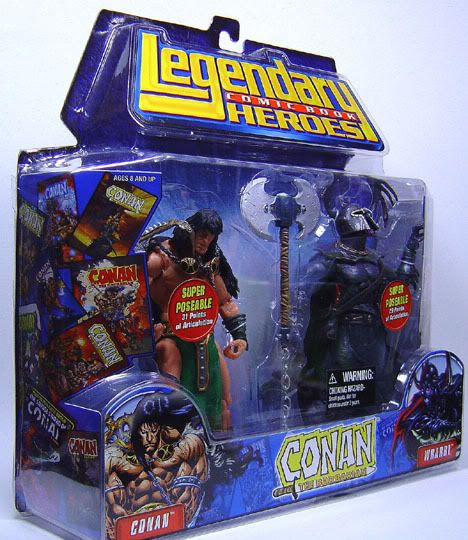 Wrarrl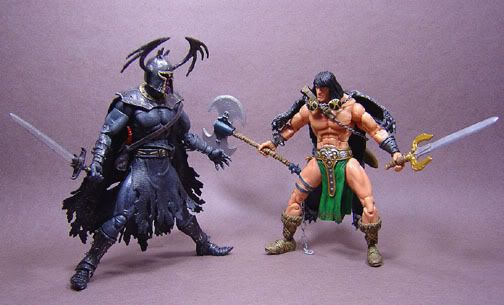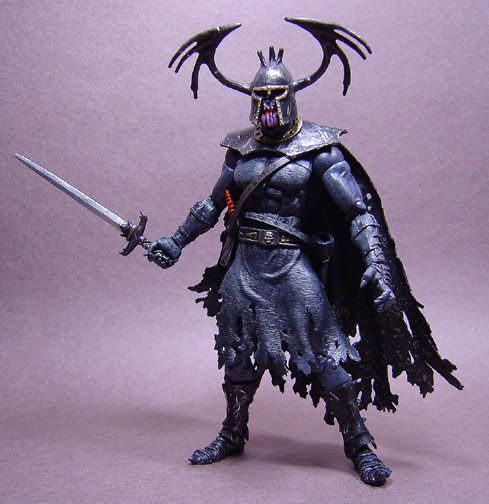 Conan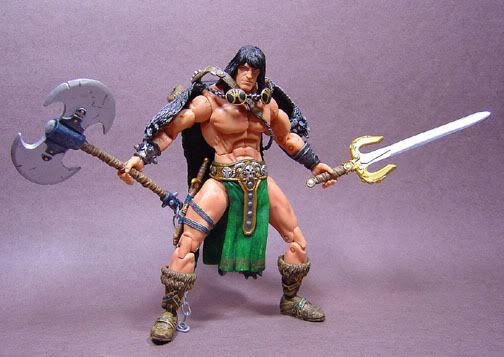 Real excellent detail on Conan.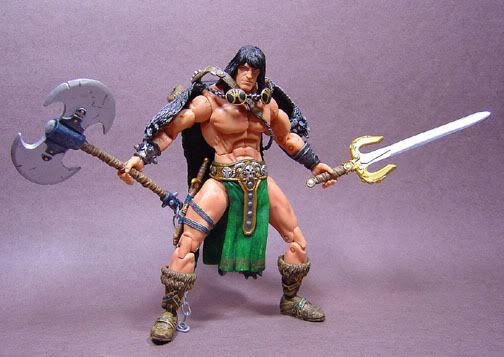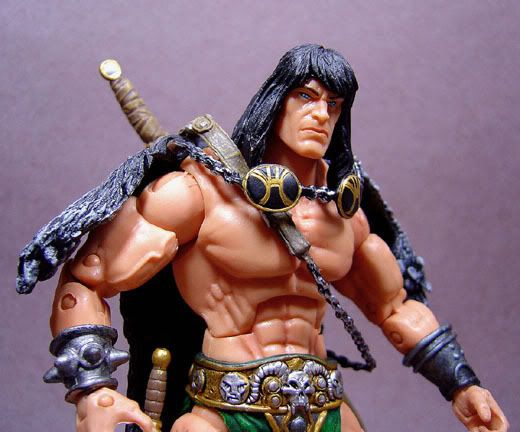 The Legendary Comic Book Heroes "Body Bags" Bounty Hunters 2 pack.
Card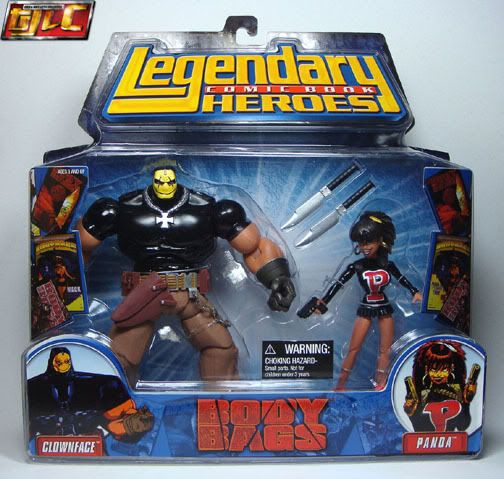 Clownface.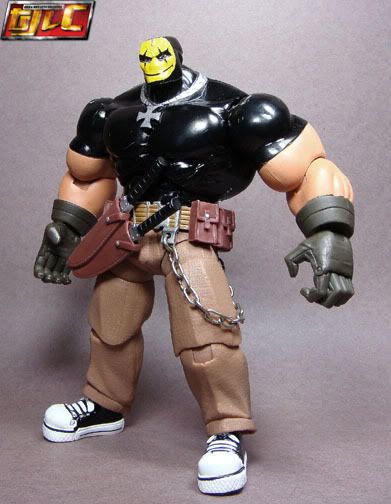 I'm not too familiar with this character, but Toybiz did a great job with him.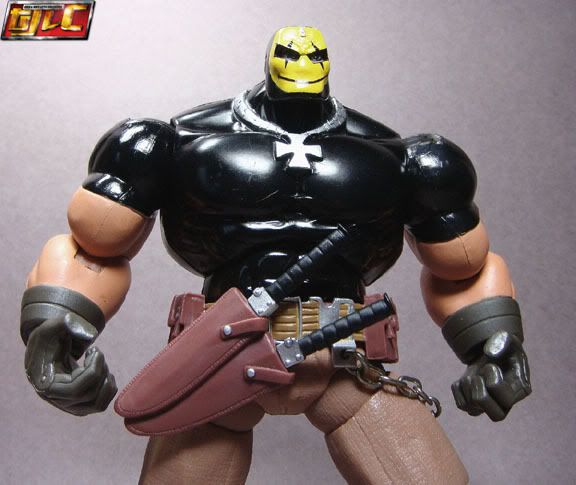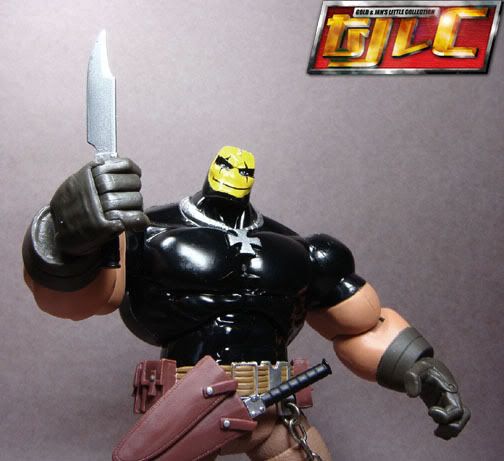 Clownface's daughter, Panda.

Not really much articulation, the gun is molded into her hand.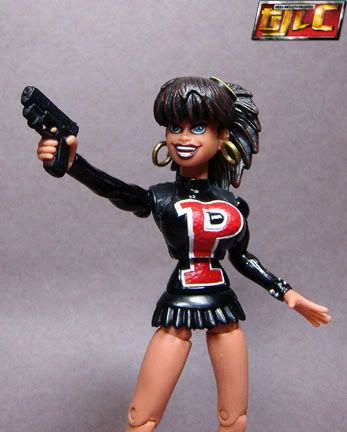 The "father and daughter" bounty hunting team.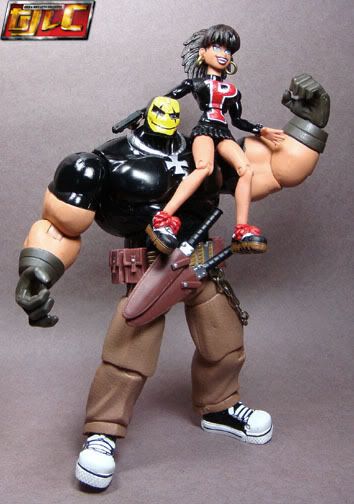 Gold