The Real Ghostbusters DVD set, contains all 134 Episodes and 13 "Slimer" episodes on 24 DVDs. Doesn't include the "Extreme Ghostbusters" series though.
Firehouse box (note how the box illustration is somewhat 3D, you can see Slimer through the front and side windows).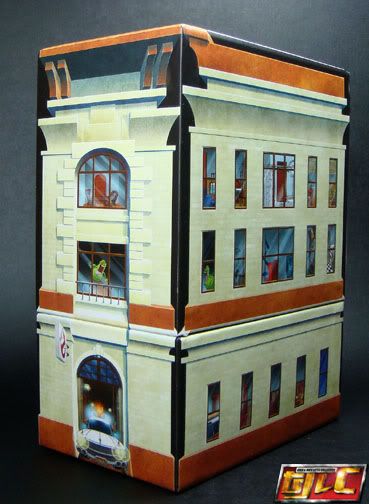 Open.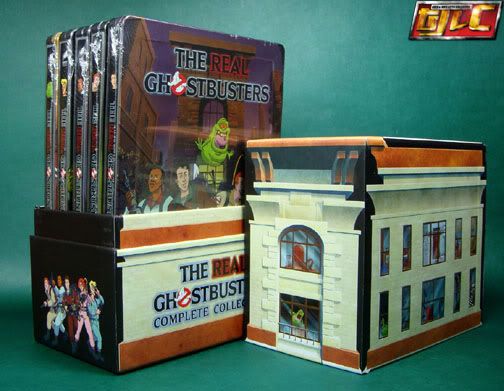 Back of the box (features lenticular Slimer and Ghostbusters logo)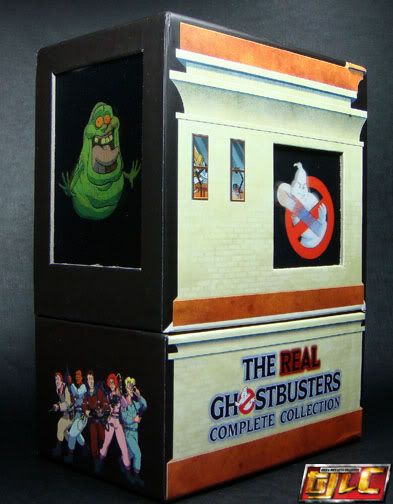 Comes with episode and trivia guide booklet and "Special Features Disc".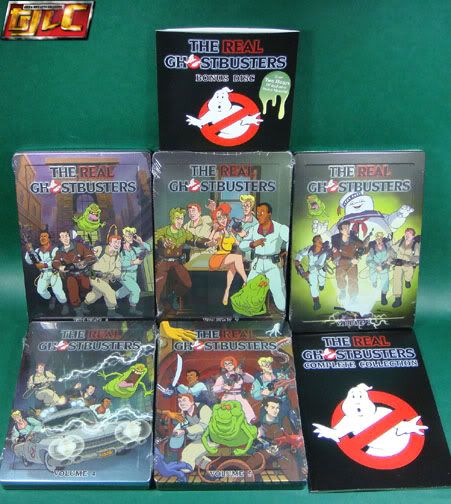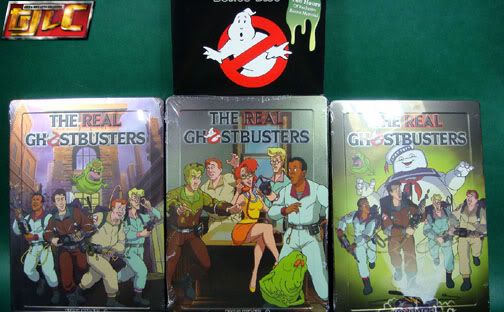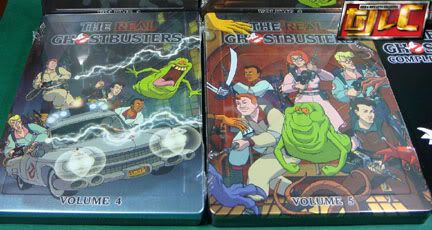 The metal DVD case (the back of the cases are the same, features the Ghost trap)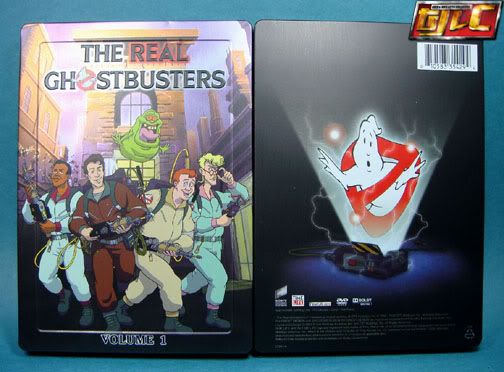 Inside the metal case.: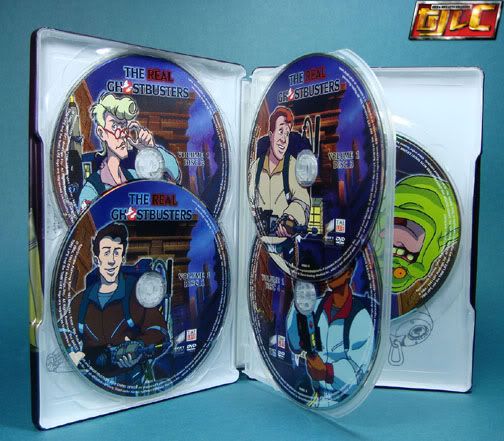 There are also sketchworks inside the DVD trays (some even feature Japanese text, so the designs were indeed done by a Japanese studio).
More info on the DVD set here:
http://www.ecto-web.org/~spookcentral/scblog/index.php/2008/07/24/real-ghostbusters-dvd-set-press-release
Gold