The Real Ghostbusters Kenner 1986 figures
Peter Venkman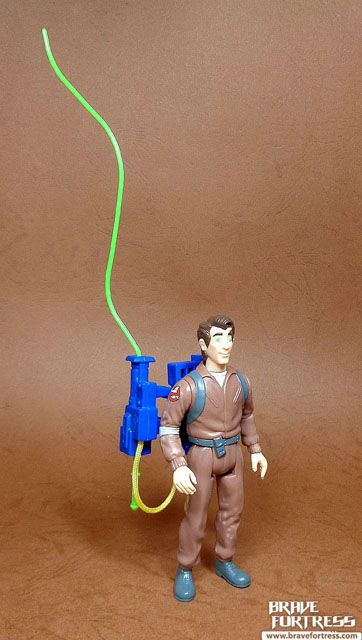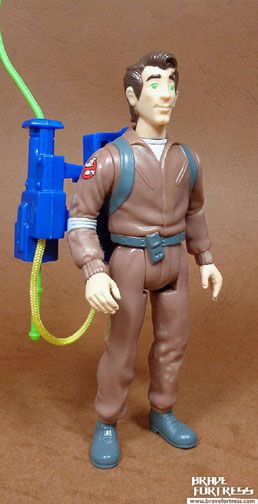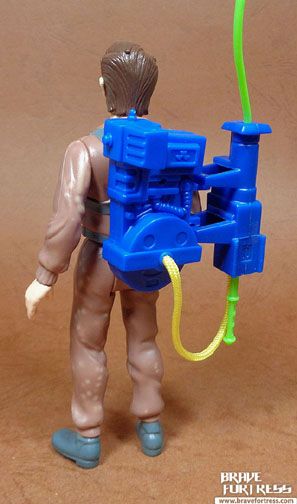 Hmm… the plastic shows spotting, must be from imperfections during the plastic mixing process.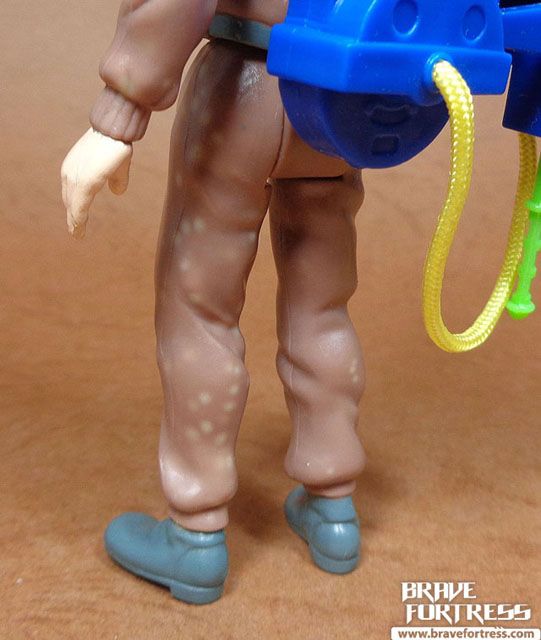 In the toyline, Peter comes with a green Proton Stream Proton Pack.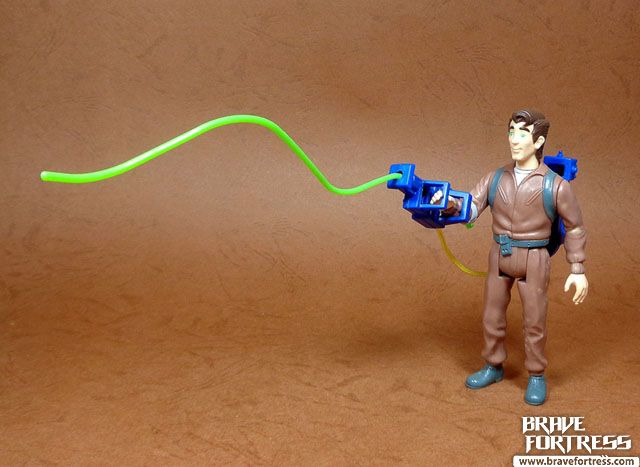 He comes with Grabber Ghost.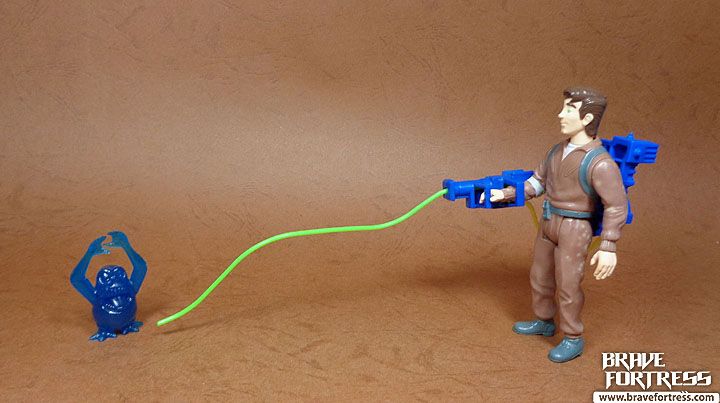 The smooth talking, wisecracking leader of the Ghostbusters.
"Back off man, I'm a scientist."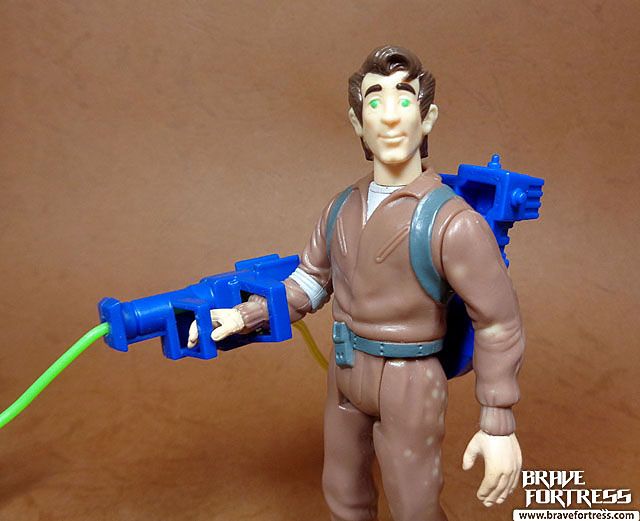 Ray Stanz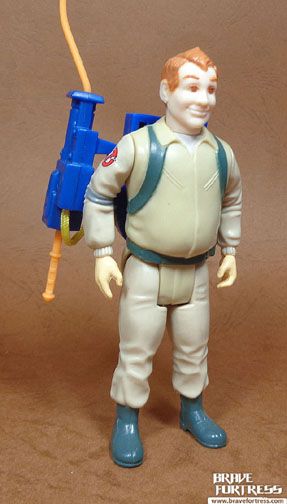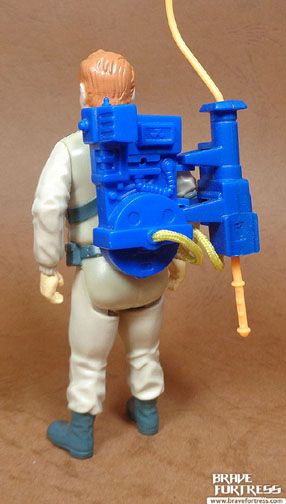 The other half of the team's "brain trust", he and Egon cook up a lot of the team's gadgets. He's also the heart and soul of the team.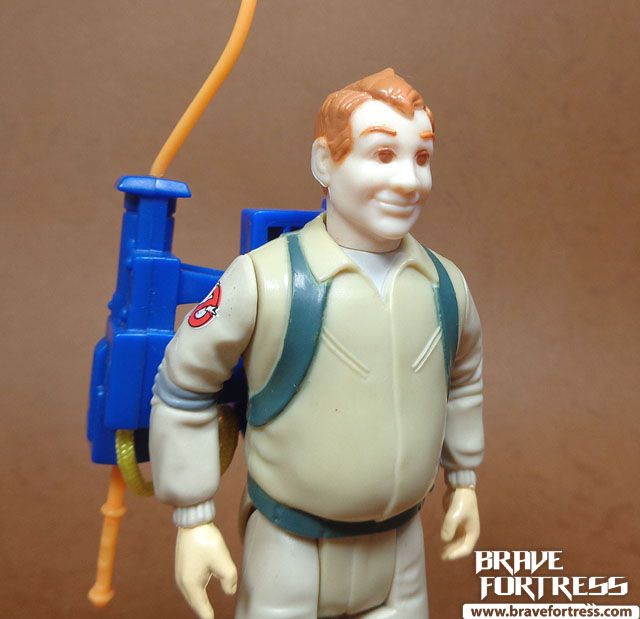 Ray's Proton Stream is colored orange. Ray comes with Wrapper Ghost.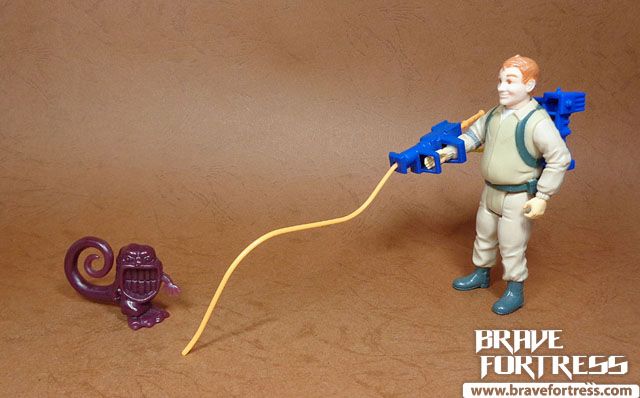 "Just to annoy Peter, we'll call you Slimer."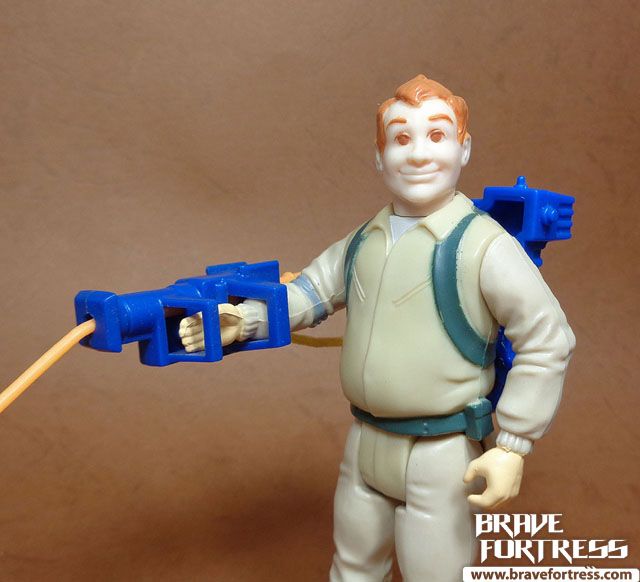 Egon Spengler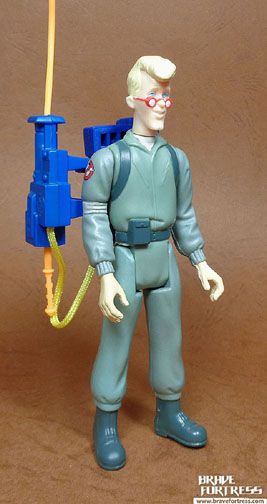 The science guy of the team, his inventions are the reason why the Ghostbusters can do what they do.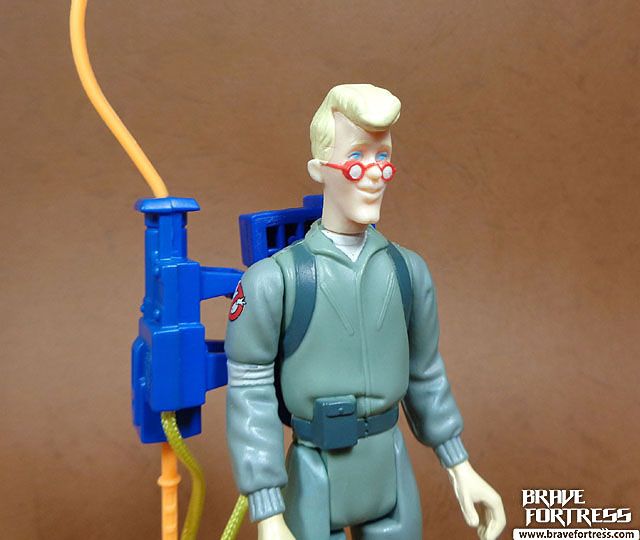 Now, Egon's Proton stream is supposed to be red orange, the Ebay seller I got this from didn't mention that he didn't have the right pack for Egon. Sigh.. oh well.
Egon comes with Gulper Ghost.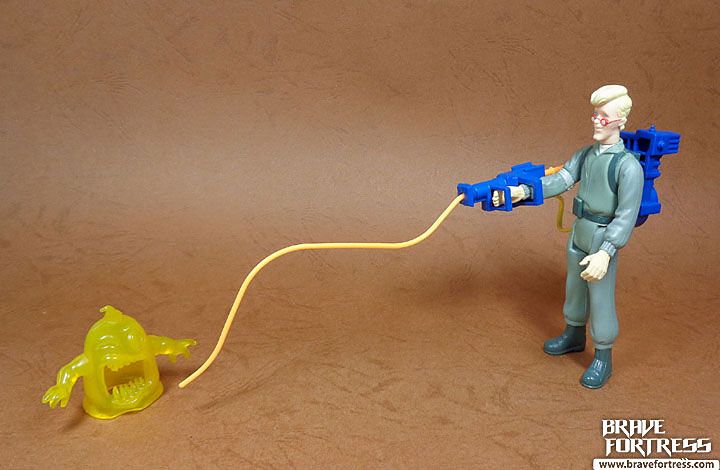 "I have to hand it to you Peter, I've NEVER seen anyone do that to a man's pants before."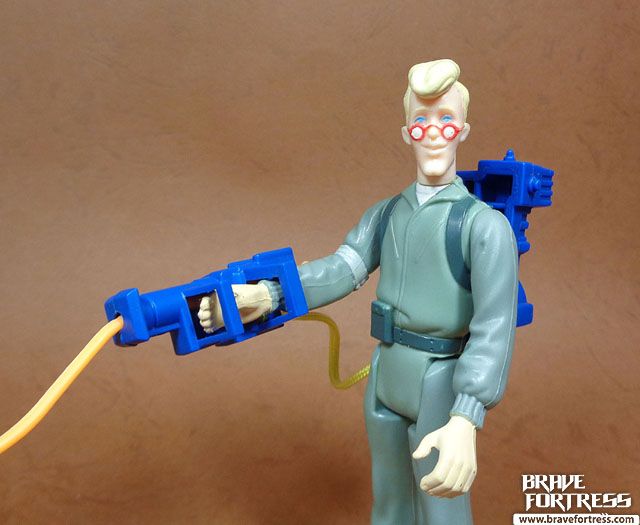 Winston Zeddmore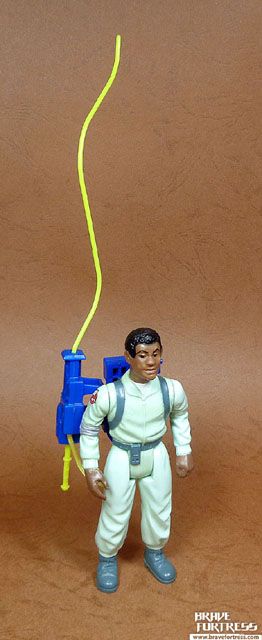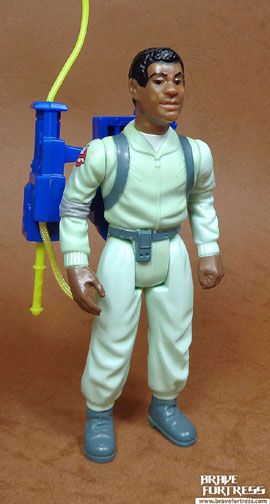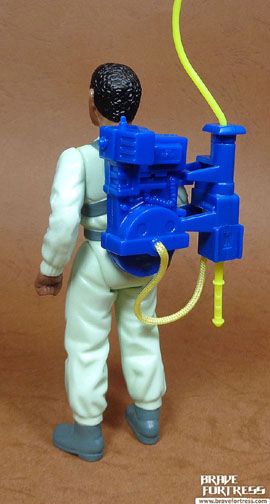 The team's mechanic and the "all around guy" on the team. Unfortunately, my figure also seems to be suffering from the same plastic issues as Peter's pants (plastic impurites). Oh well…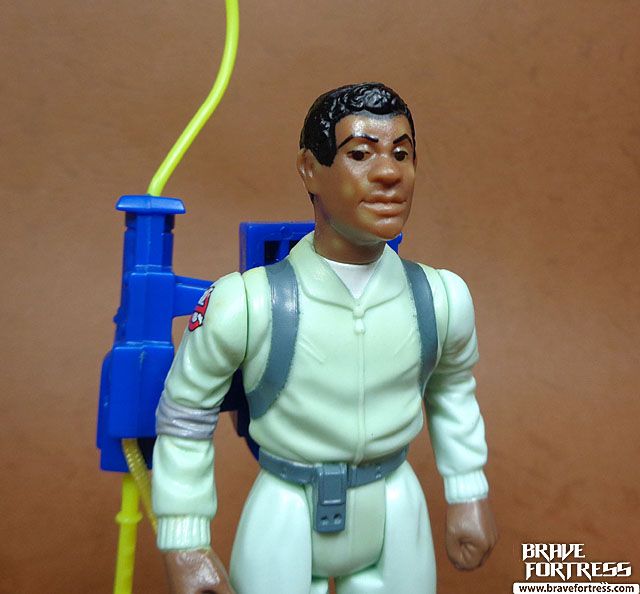 Winston's Proton stream is yellow. He comes with Chomper Ghost.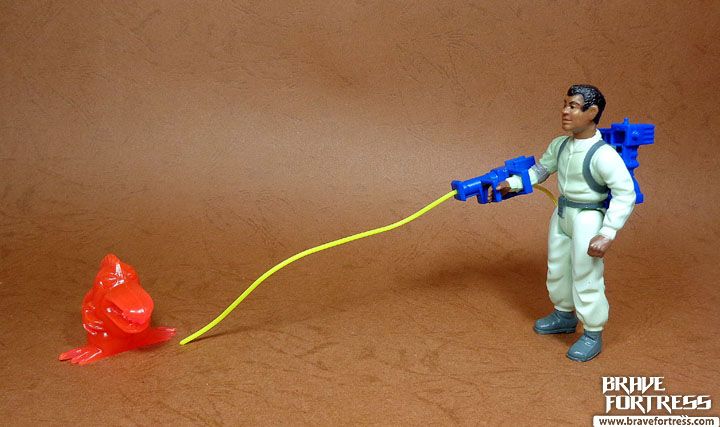 "Murray, Aykroyd and Ramis?!? What's that, a law firm?"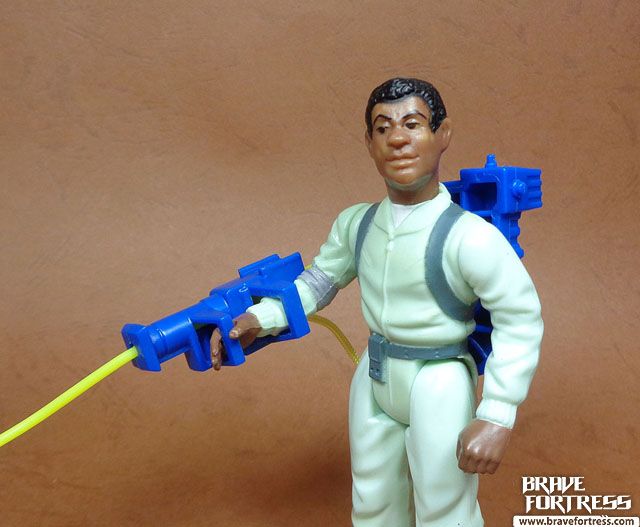 The Real Ghostbusters.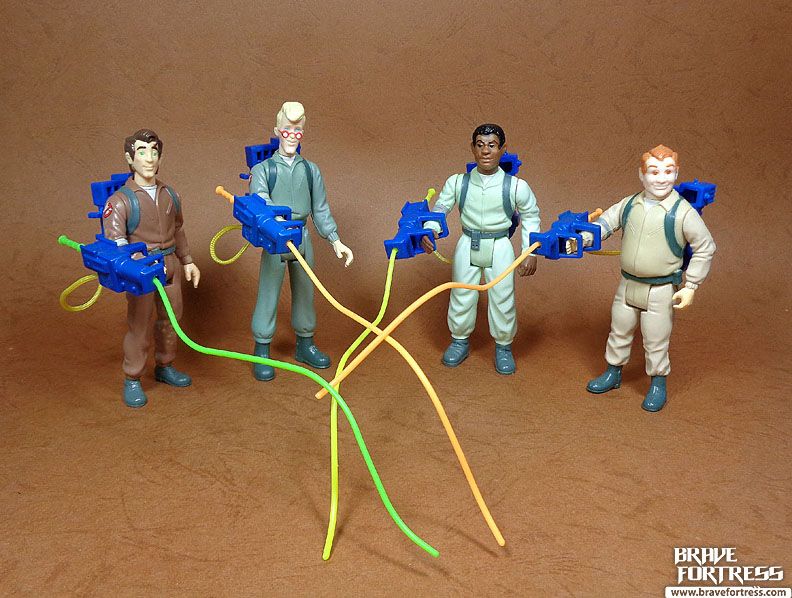 I had been waiting a long time to try to score all of the guys in one go on Ebay. Usually, theres a missing or broken accessory when buying the team in a set. I finally scored a very clean set that had almost minimal paint chipping on the feet and the Proton streams weren't bent from years of storage. The only downside is that Egon has the wrong colored Proton Stream pack and there is some white spotting on Peter's pants and Winstons' face. I guess I'll try to find another one later if I can.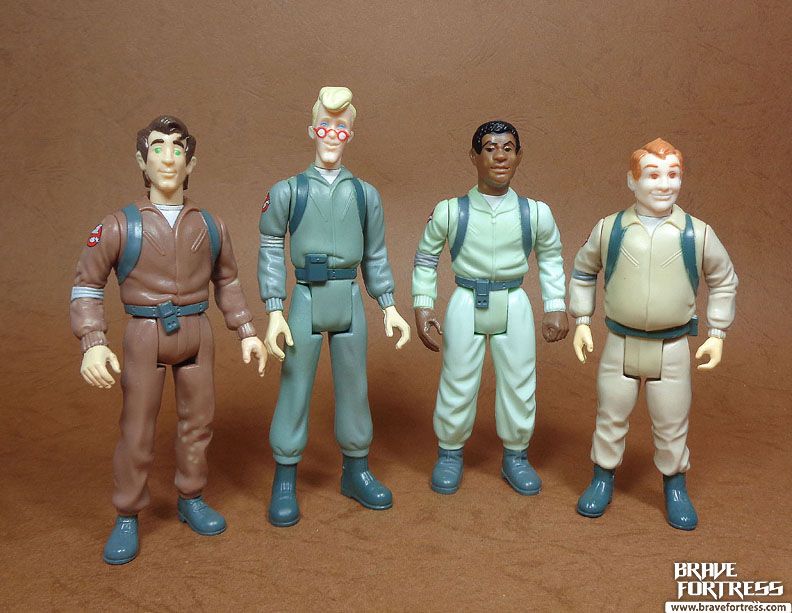 Diamond Select recently announced they're doing a Real Ghostbusters figure line. Hope it happens.
Gold