The San Diego Comic Con Soul of Chogokin Chromed Getter 1 (Gx-06 G1)
Box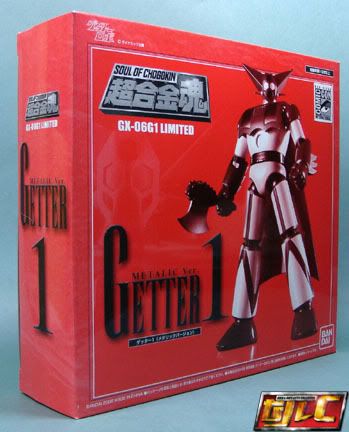 Slapped on "translated" sticker on the back of the box.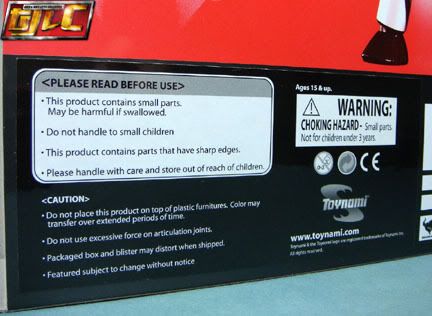 The Manual is still in Japanese.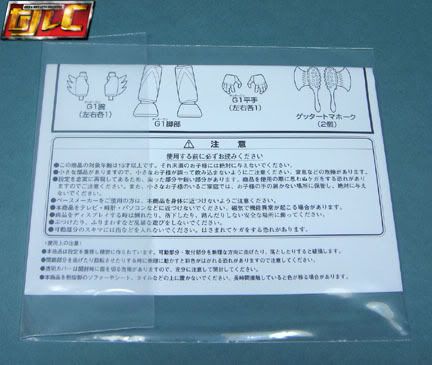 Tray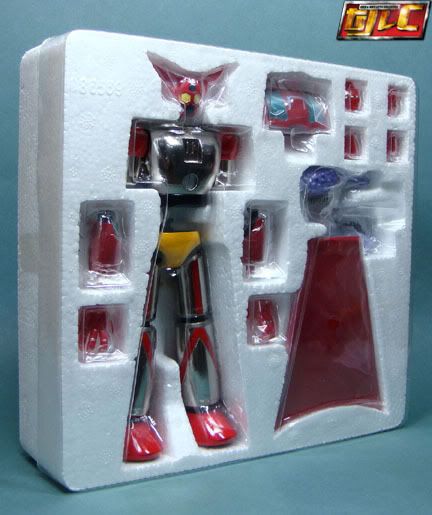 Gx06G1 comes with everything shown (note there's no display stand or "Getter 1 Switch on" head included)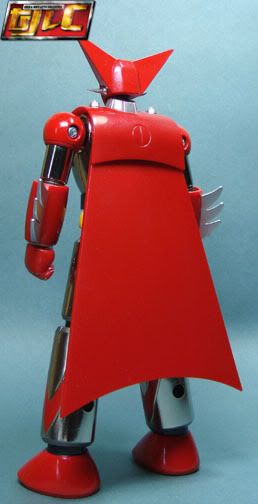 Getter Wing has a nice glittery finish (with serial number. LOL).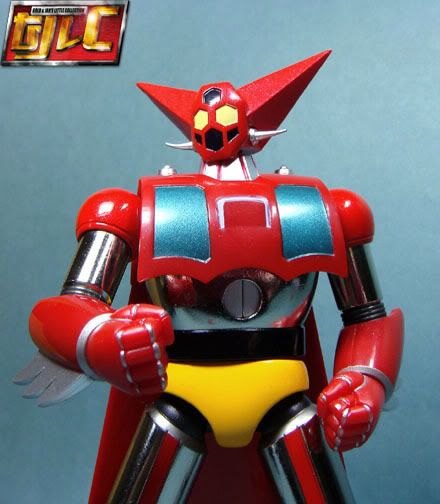 With the previous releases.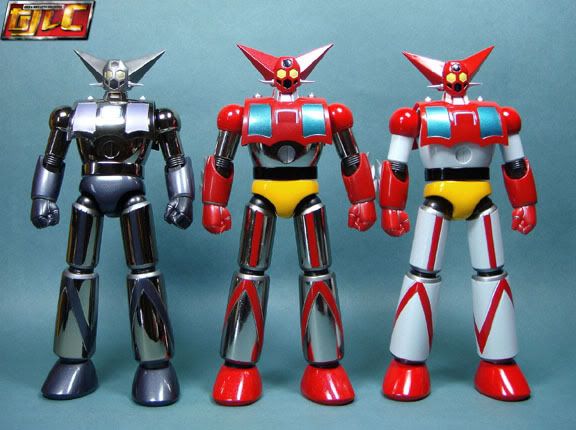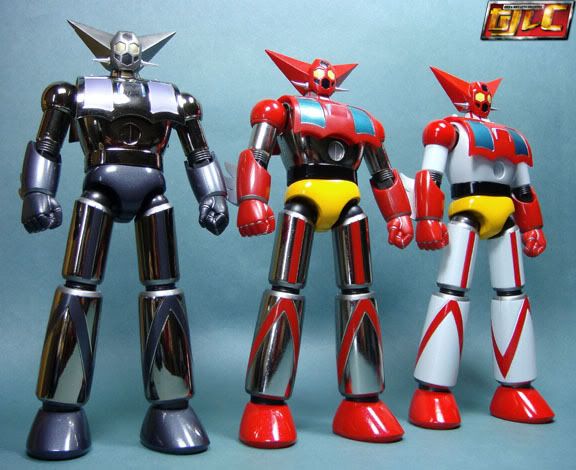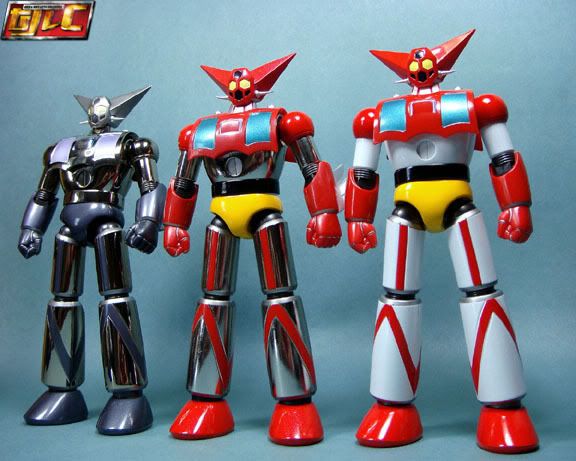 Getter Wing!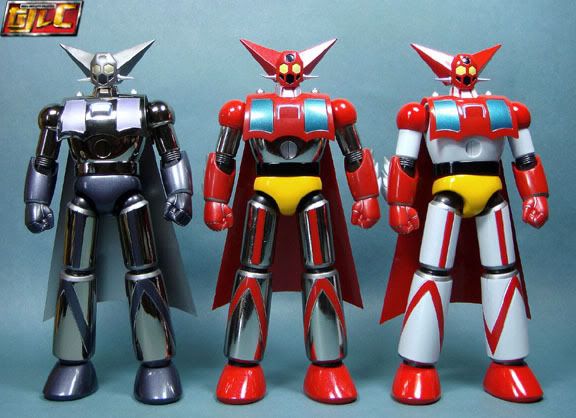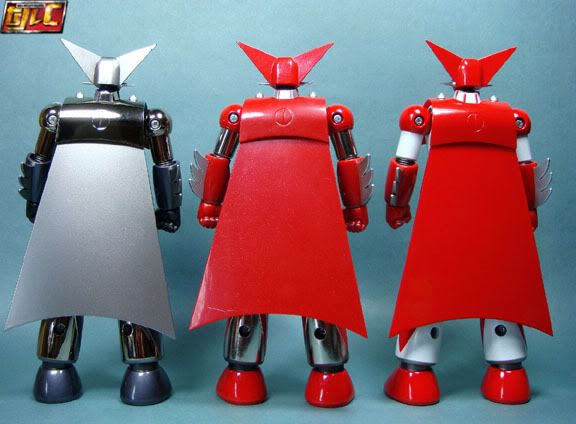 Getter Tomahawk!

Comparison with the Gx06 chromed Getter. The chromed Getter has a shinnier surface.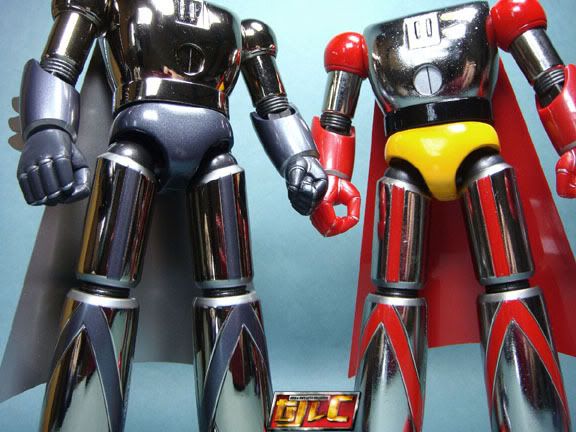 With Getter Dragon.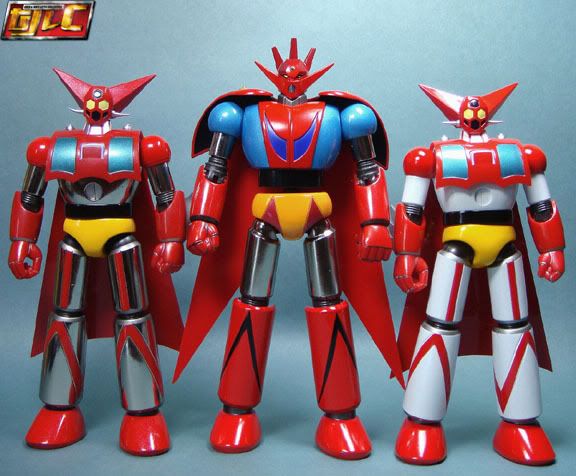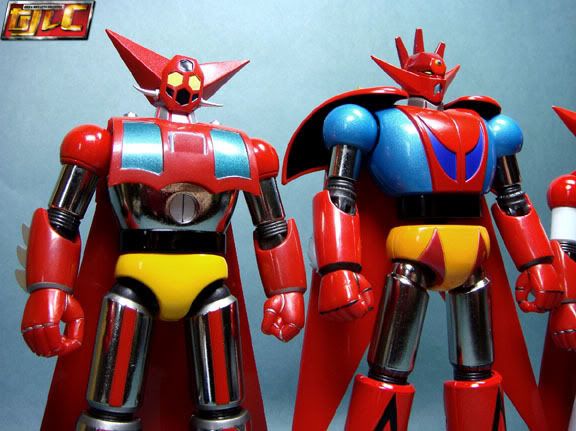 With Maz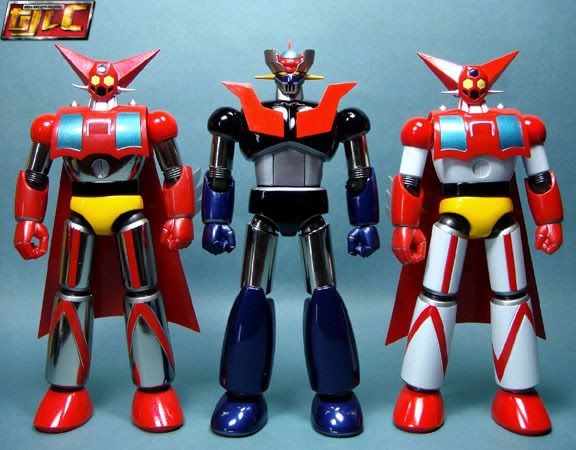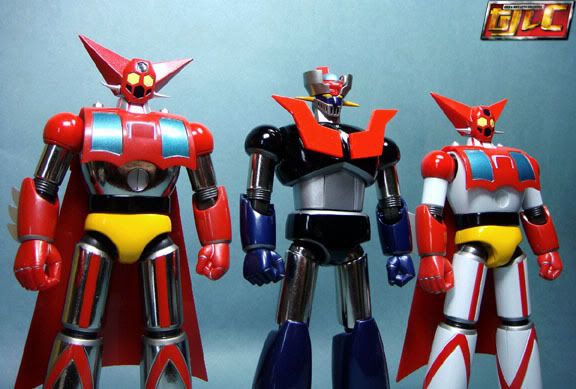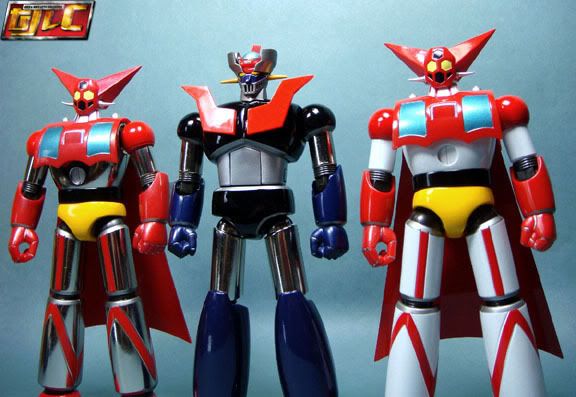 A minor (?) complaint, it's still rather difficult to attach the Getter 1 at the waist joint. The connection isn't as perfect as I had hoped and it's the same for all the Getter 1's. I don't know, maybe I'm just connecting it wrong.
I did notice that the SDCC Getter's head is more bit difficult to attach compared to the other releases.
Also, I think it's better to get the item from the HK and Taiwan fairs, since when I opened my Getter this is what I got.

The box was already opened (but retaped) and opened in a bad way. There are visible crease marks on the box flap. I usually open all my SOCs by cutting the tape and then using a ruler to pop out the corners of the box flap to prevent creasing the center.
I E-mailed Maybang about this and their reply was that all of the Getters from the SDCC are like this since the Toynami asked Bandai to do Quality control inspections prior to selling them. The toy tray itself was still sealed though. It's a minor complaint but still irriating.
In my opinion, I still prefer the original Gx06. It seems to stand out more compared to this version.
Gold