TMNT 2012 Party Wagon
The Party Wagon was originally an ordinary van that belonged to April's dad, the Turtles just souped it up when the original Shellraiser was destroyed by the Kraang.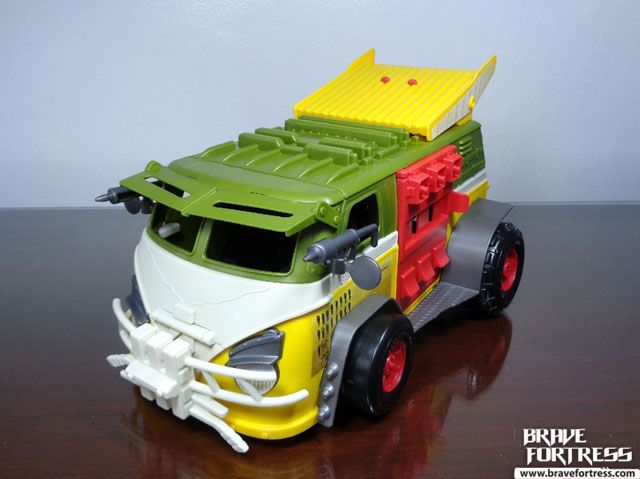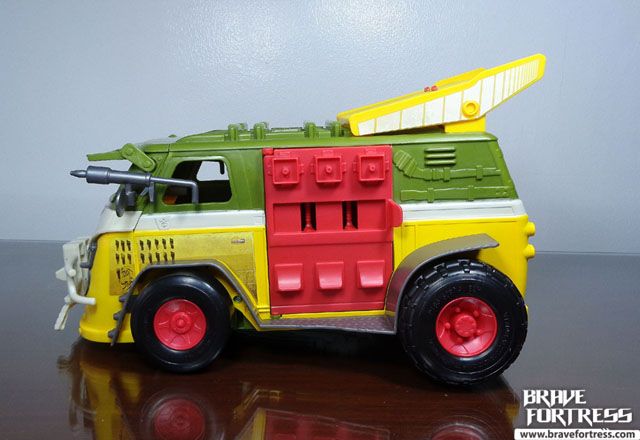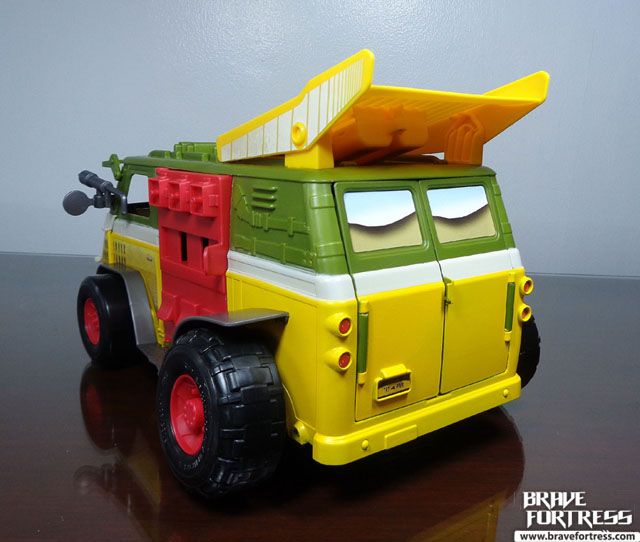 For the most part, I didn't fully assemble the wheels as they seemed like they were a "one time assembly only" kind of deal, the same goes for the front grills and fender. The side mirrors, the guns, step boards and rear spoiler can be removed.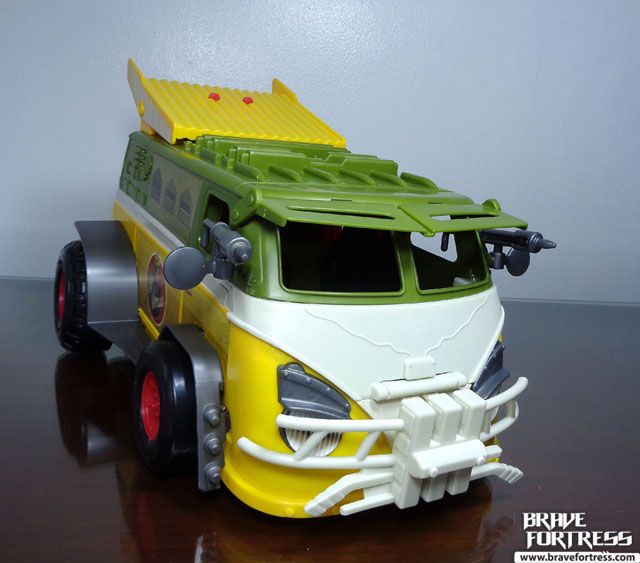 2 Turtles can ride up front.

Machine guns on the side mirrors lol…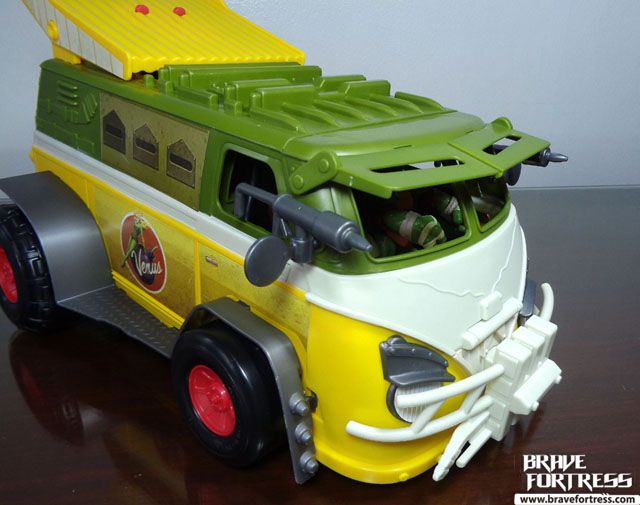 Nothing really happening on the right side of the van sadly.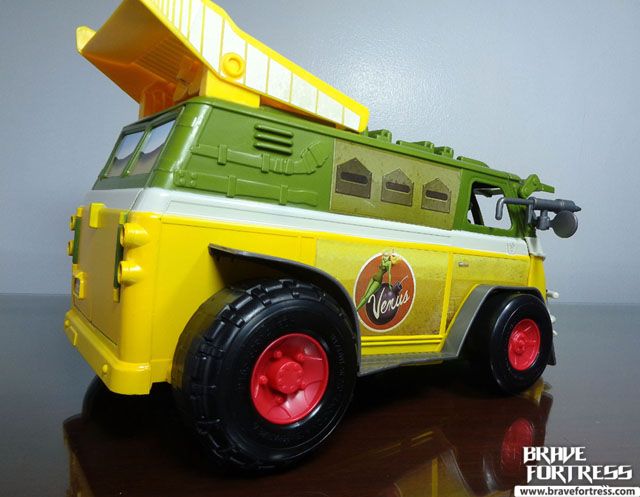 "Foot Tenderizer", a homage to the vintage 1980s Party Wagon.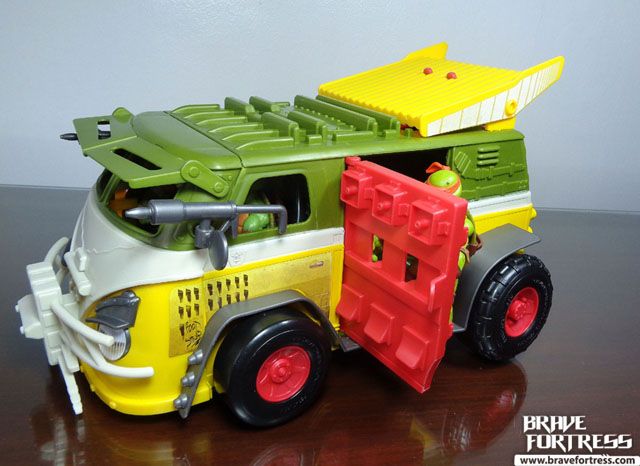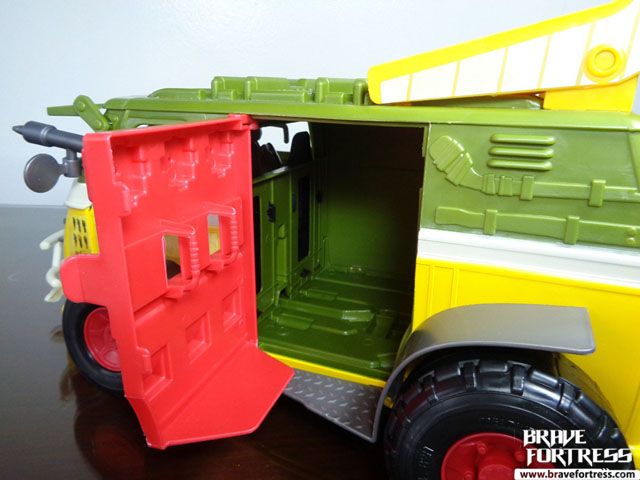 Opening rear doors.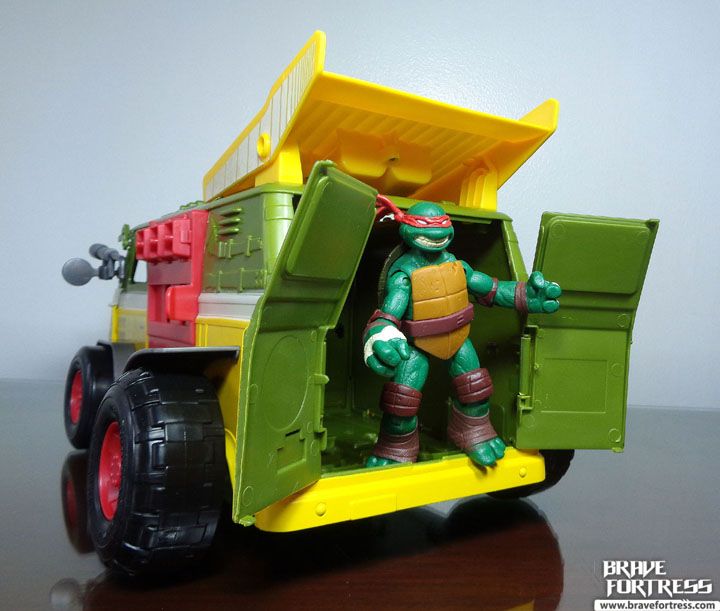 Man, it's too bad the vehicle doesn't come with any stickers for the insides, it really seems so bare.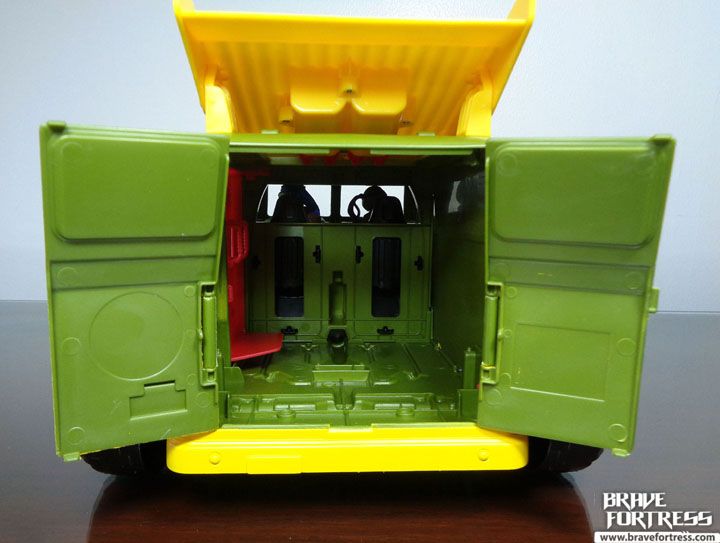 "Foot Stinks" bomb launchers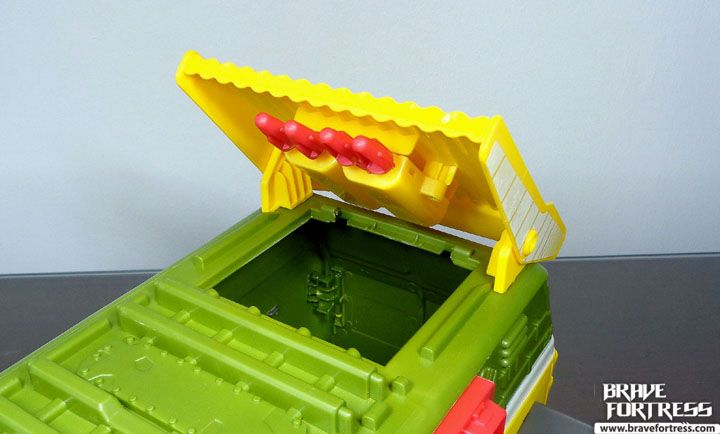 With the Shell Raiser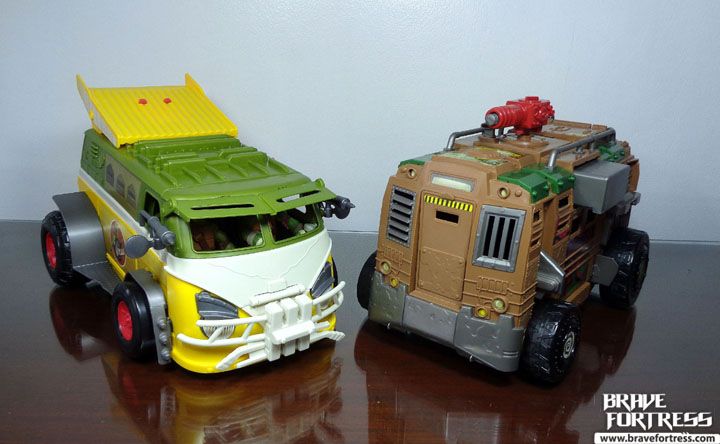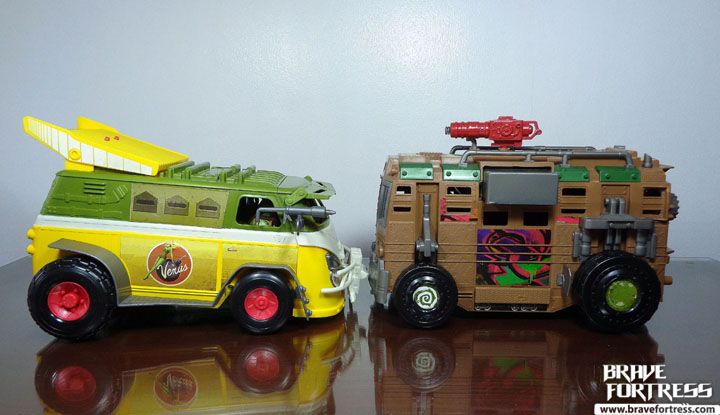 Funfact: In the "Clash of the Mutanimals" episode the Shellraiser was stolen from the Lair by the mind-controlled Slash and Rockwell and the Turtles had to chase them in the Party Wagon.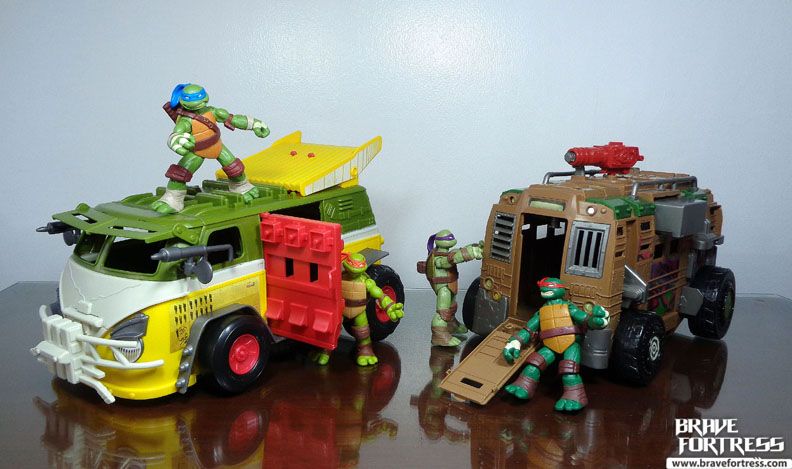 Overall, a cool toy, even if the main body of the vehicle is retooled from the 2014 movie Turtle Assault Van. The only downside is that it's missing Sir Siz-L-lot, the stuffed deer head flame thrower weapon. Too morbid for kids I guess? Would've been a cool accessory.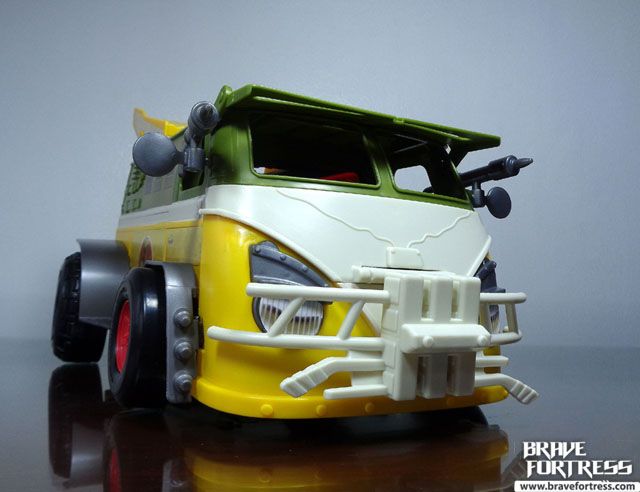 Gold