TMNT Fast Forward Vehicles and playsets
TMNT Fast Forward Shell Speeder
Box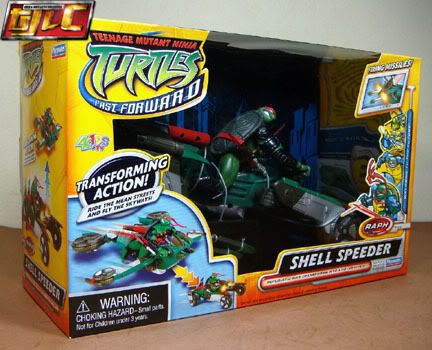 Raph is repainted slightly different from the single carded figure. The single carded figure (left) is the "toon accurate" figure. The Speeder's Raph comes with darker red sais though.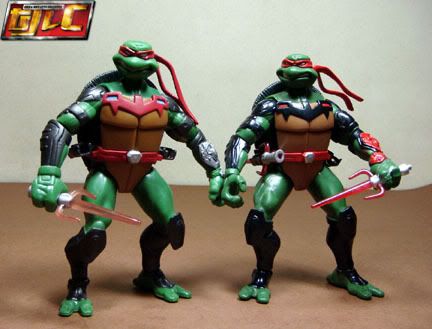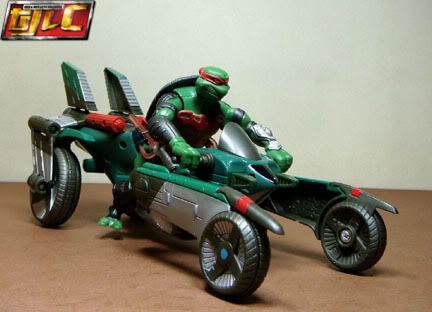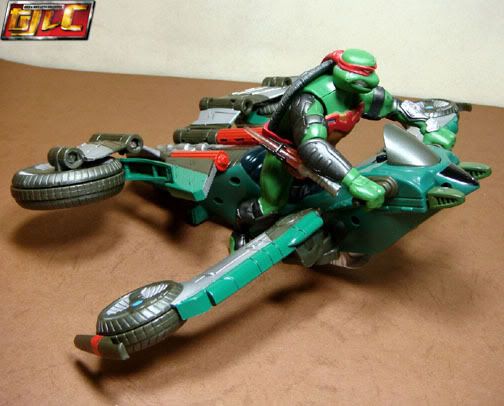 TMNT Fast Forward Steel Wheel.
Box

This one was actually quite fun. I only decided to get Mikey though.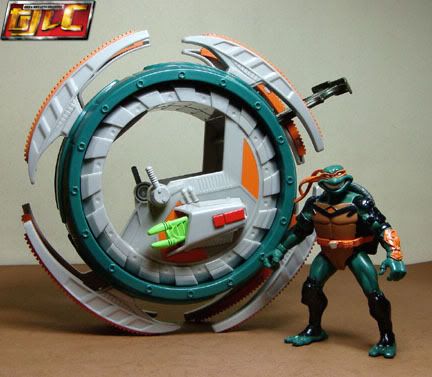 Again, same as Raph, the single carded Mikey is more "toon accurate" than this repainted pack-in.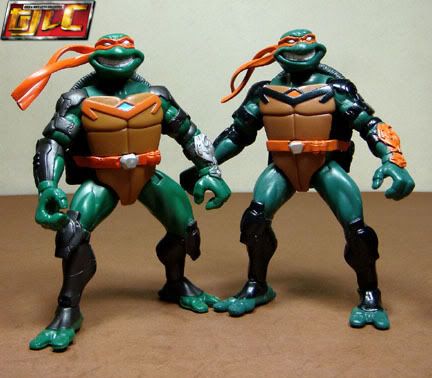 Hehe, "Spiral Zone" flashbacks anyone?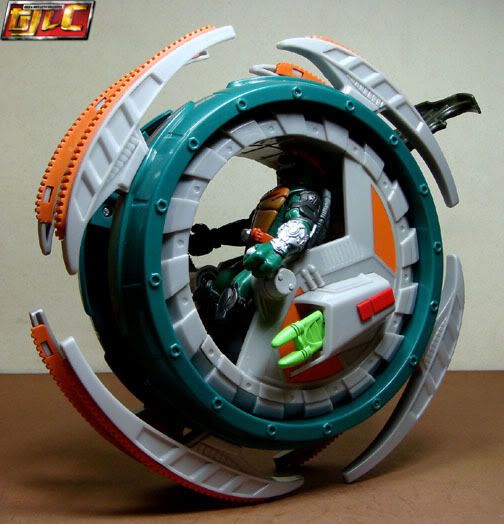 The TMNT Fast Forward Hyper Shell tank.
Box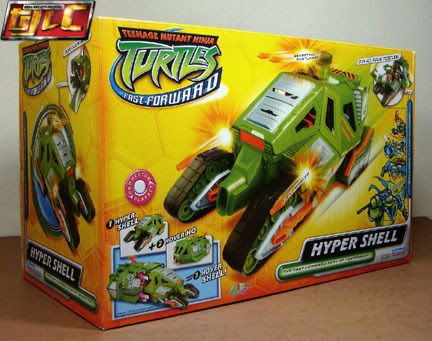 This for me is THE best vehicle ever! It looks cool, has a lot of play features and sits all 4 TMNT no problem. The previous title holder was the TMNT Battle Shell Van, but that was harder to place figures inside. This one doesn't have that problem. Plus this one reminds me a lot of the ThunderCat's tank, the Thunder Tank!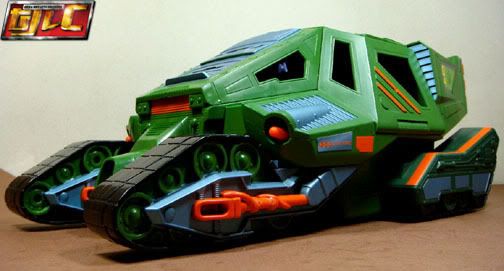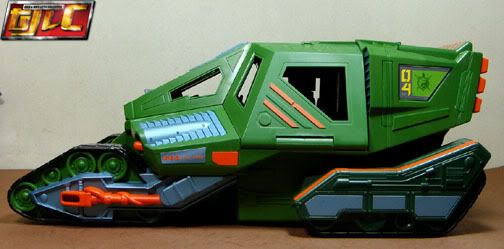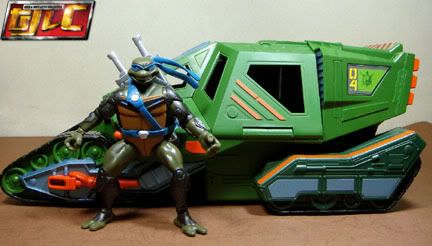 Hidden pop-up missile turret.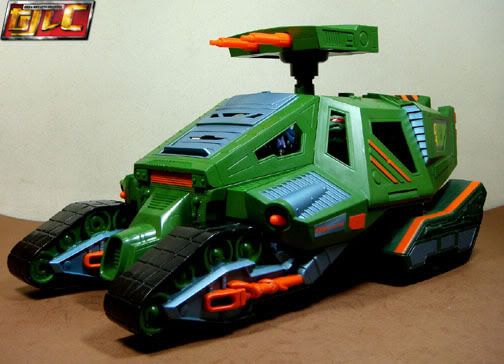 Retractable windshield.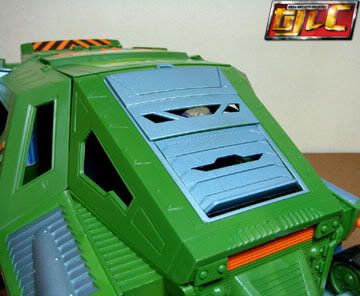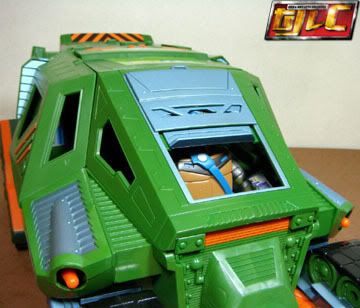 Opening rear hatch.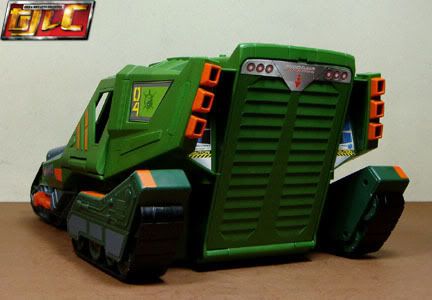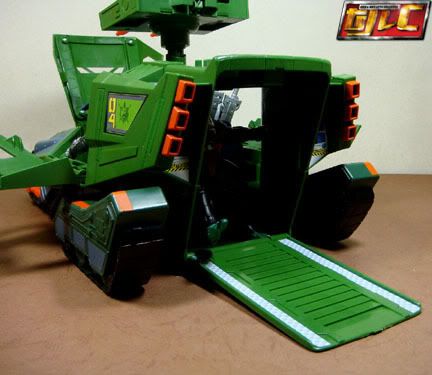 Unlike Mattel's vehicles, the Playmates' vehicles always come with stickers and usually they're already attached, ready for play right out of the box.

Seats 4 mutant turtles.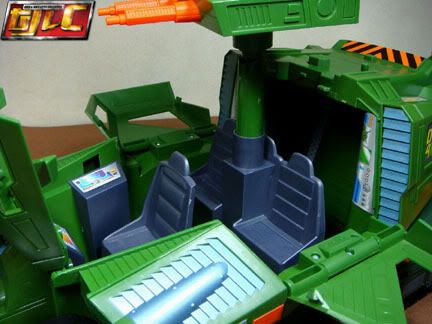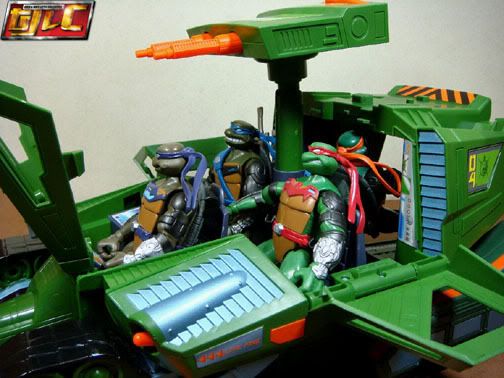 Gold