Tosho Daimos Blu-ray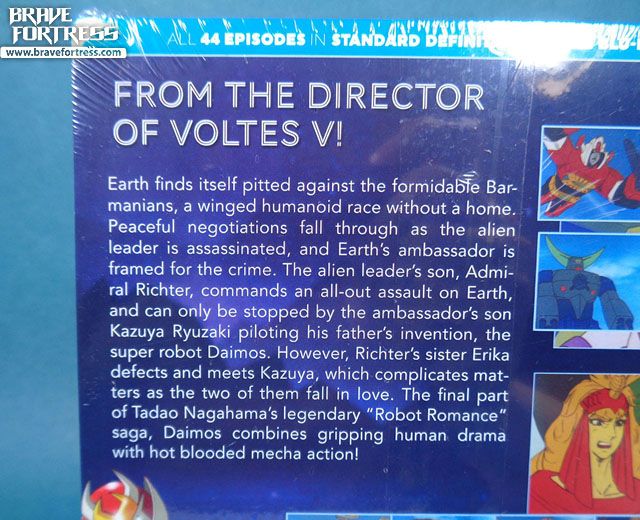 After Discotek Media released the entire Combattler and Voltes V series onto Blu-ray discs, it was only a matter of time before they would get around to Daimos to complete the Tadao Nagahama trilogy and I'm glad they did! Just like the others, the whole 44 episodes are released onto just one Blu-ray disc. The downside is that it's only in standard definition though and most likely a port of the remastered Japanese Laserdiscs boxsets.

The menu is pretty simple, no dynamic animations, unfortunately. You do get the theme song playing in the background though.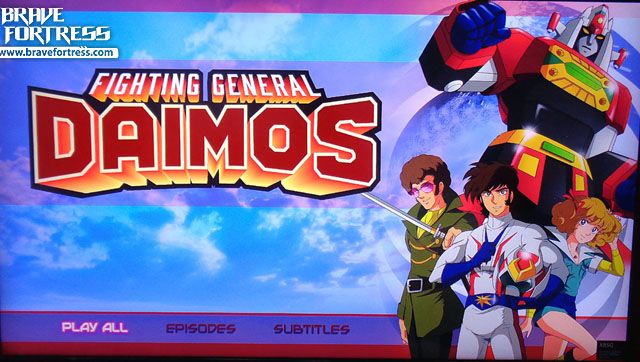 The entire 44-episode run is here, in Japanese Audio with English subtitles, but that's about it. We do not get any special features, not even textless opening and closing credits. Ah well…

Gold