Toys-Box Iron Man 1/12 Workshop Test Desk Workbench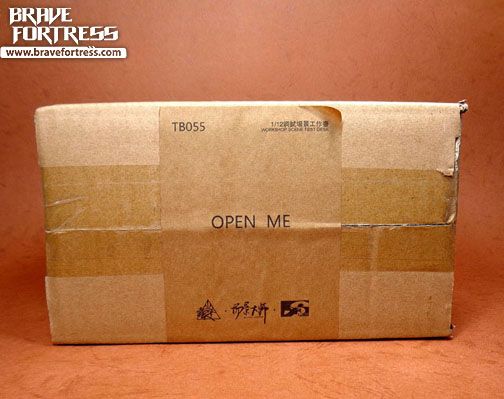 Styrofoam placement reference image for returning to box: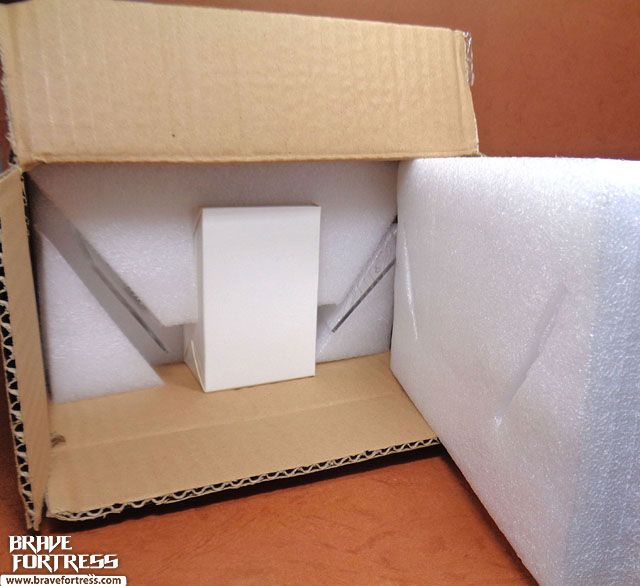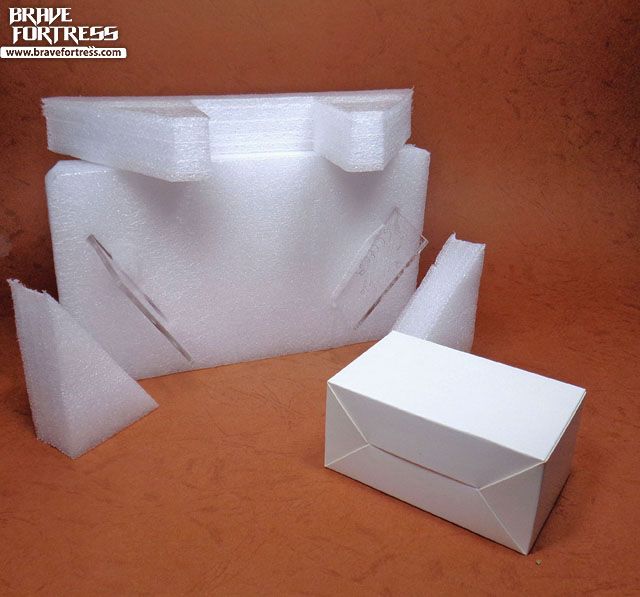 Assembling the base is easy enough, just plug the acrylic "table" onto the platform.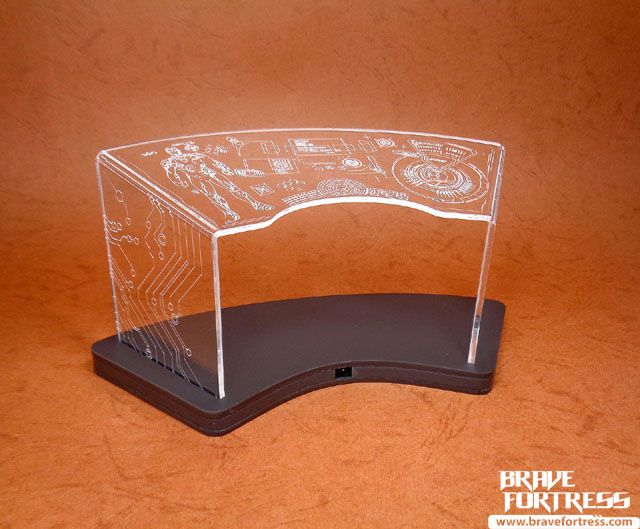 Lots of crazy etching details on the table for incredible visual effect.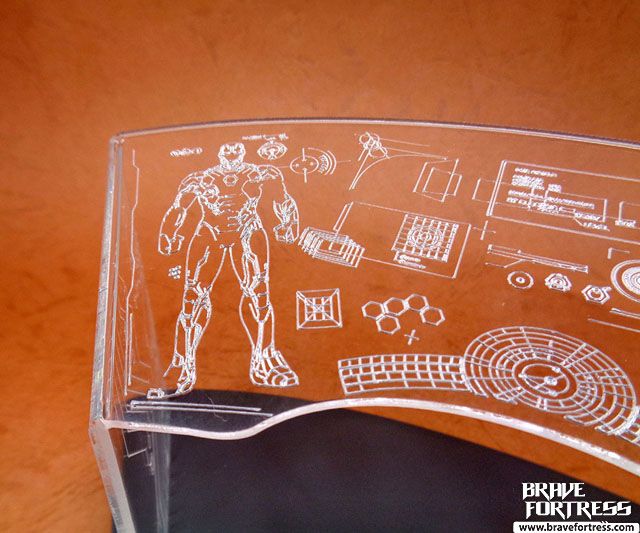 Even the sides of the table have some techno circuit etching!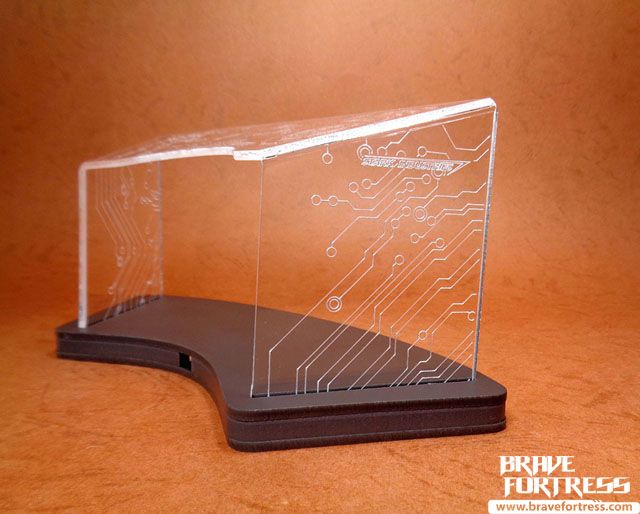 The power supply plugs into the base of the table.

There's a working switch next to power adaptor.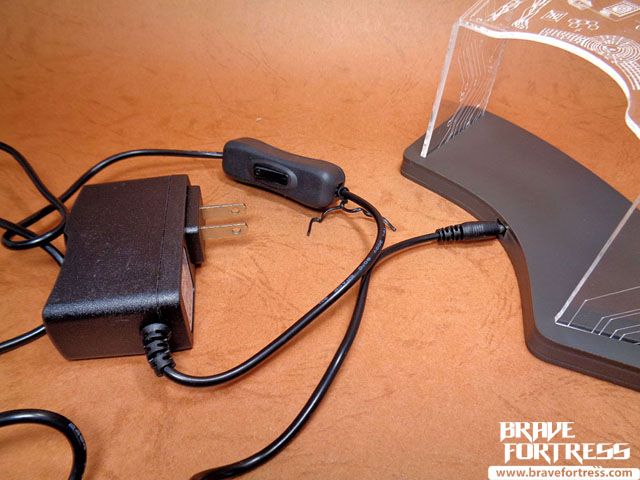 Power on!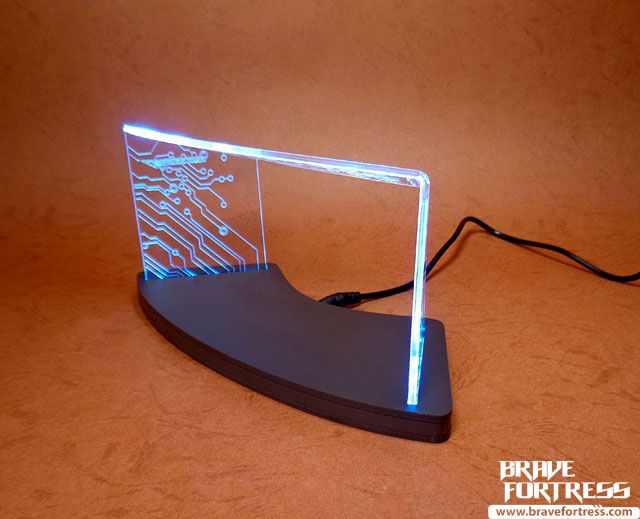 Groovy! ~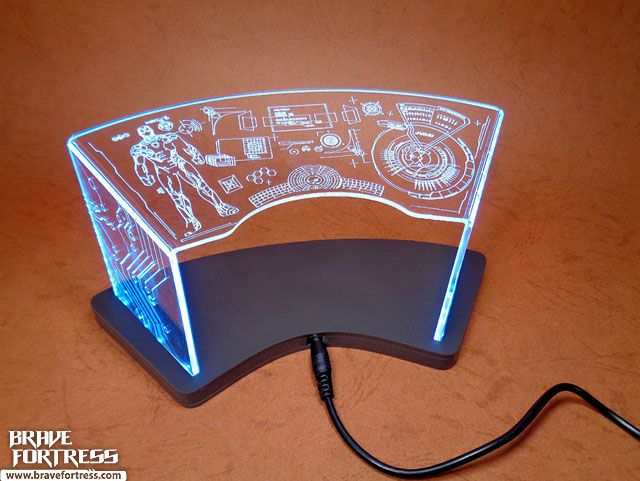 It scales well next to most 5 and 6 inch figures. I put Marvel Legends MCU Tony Stark in there just for reference.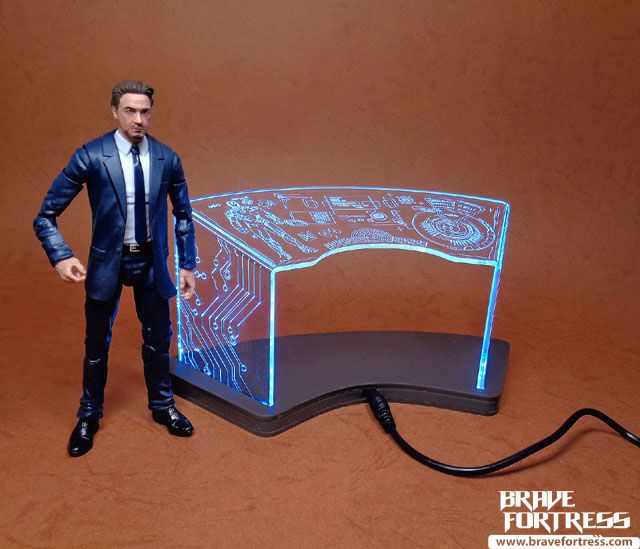 To hide the power cable out of sight, you can opt to bend it around and pin it down on one corner of the desk.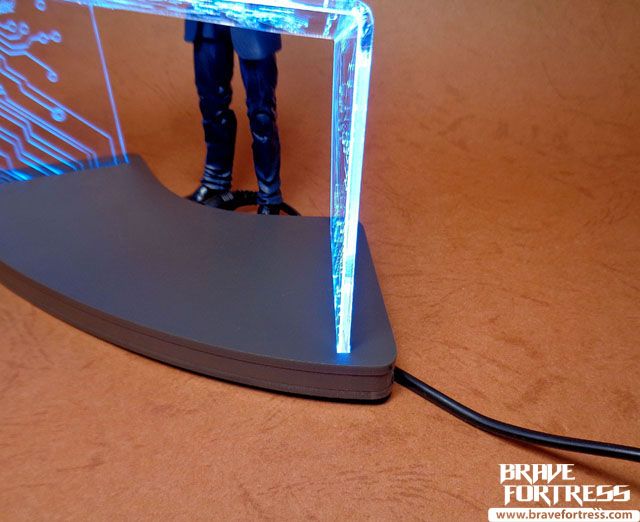 Overall, an amazing, amazing piece! The lights really bring it to life and it comes together easily enough. It works great as part of a diorama or as a stand alone prop. Highly recommended! For folks who are interested in building an Iron Man diorama, make sure to drop HobbizToyBox a line over at Facebook. As far as I know, they're the only store that brought this third party item in locally. It costs about $45 USD and worth every cent IMHO.

Gold