Transformers 2007 Movie Voyager Blackout and Scorponok.
Box and card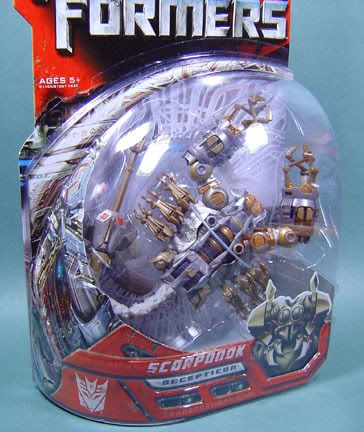 The first Transformer we see in the movie.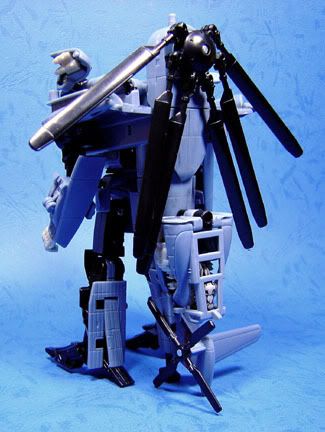 Labeled as the largest of the Decepticons that came to Earth. Blackout's packing a lot of artillery as well. Too bad he doesn't get any speaking lines, other than "Blackout incoming." and "All hail Megatron!"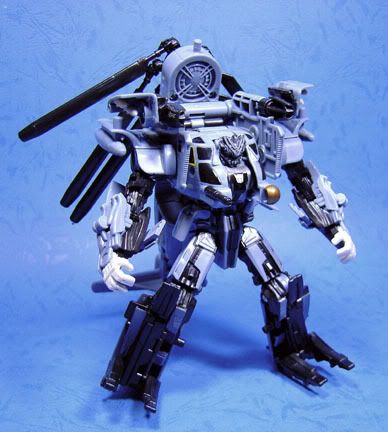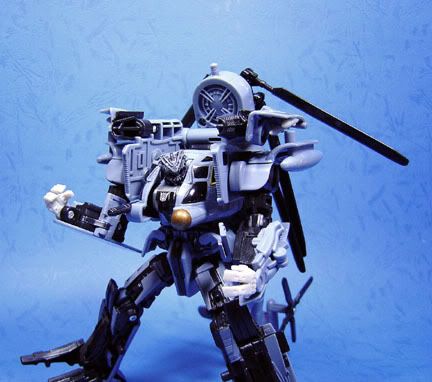 Blackout's propeller can be readjusted to become his melee weapon.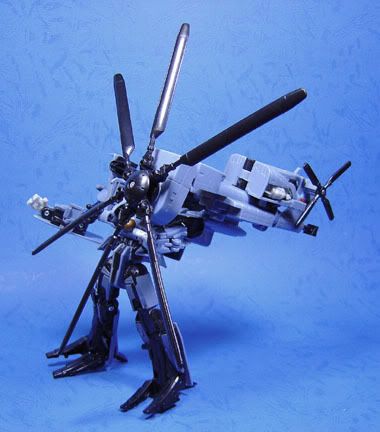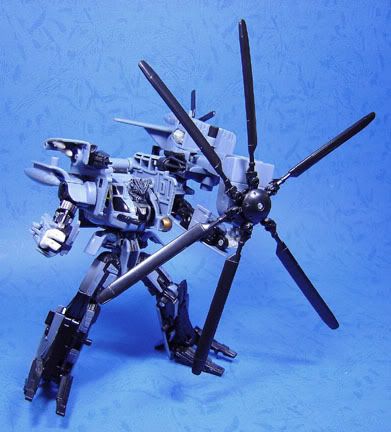 Scorponok ejects from his backside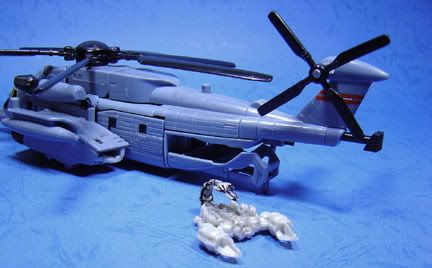 lol..scale problems.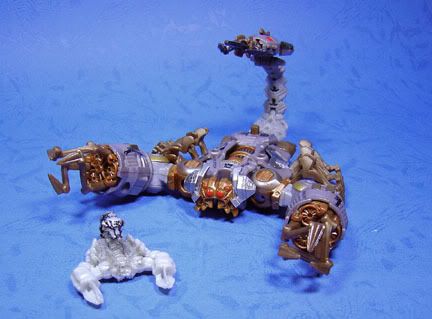 Blackout's vehicle mode. An MH-53 Pave Low helicopter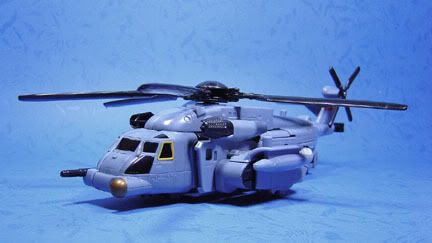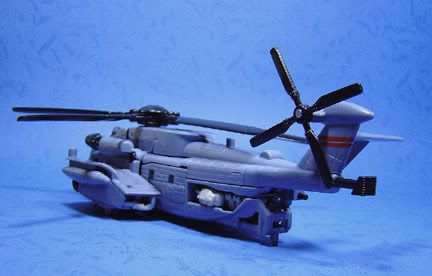 Scorponok can combine with Blackout.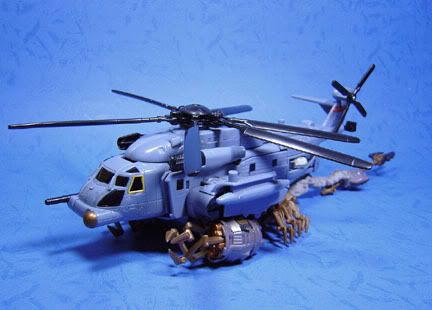 Just make sure these ports connect to make Scorponok's hands spin whenever you pust the button that spins the propeller on Blackout.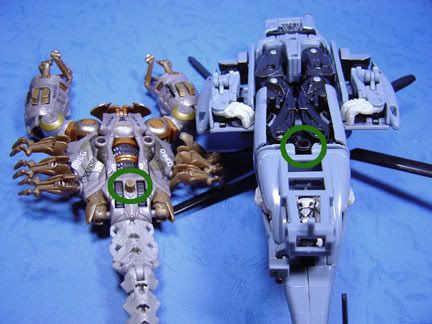 "All hail Megatron!"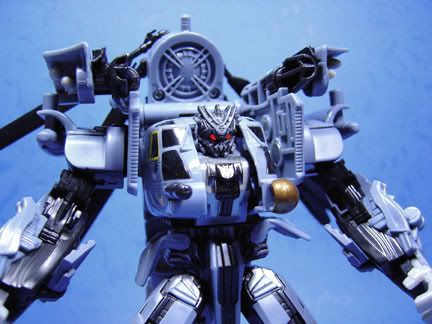 Gold