Transformers 2010 Takara Webshop Exclusive G1 Unicron.
Box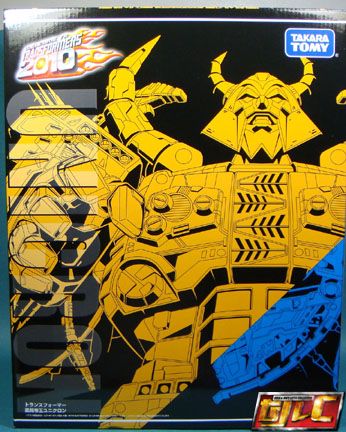 Tray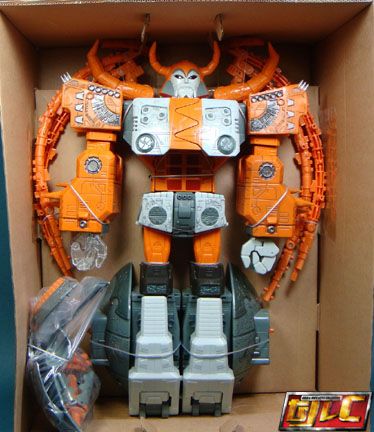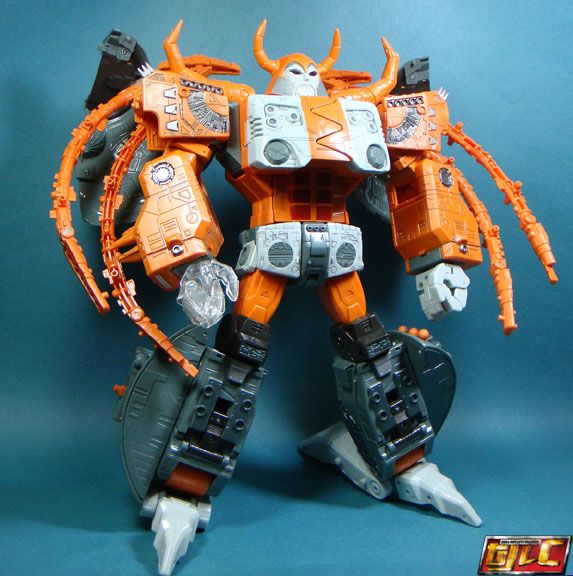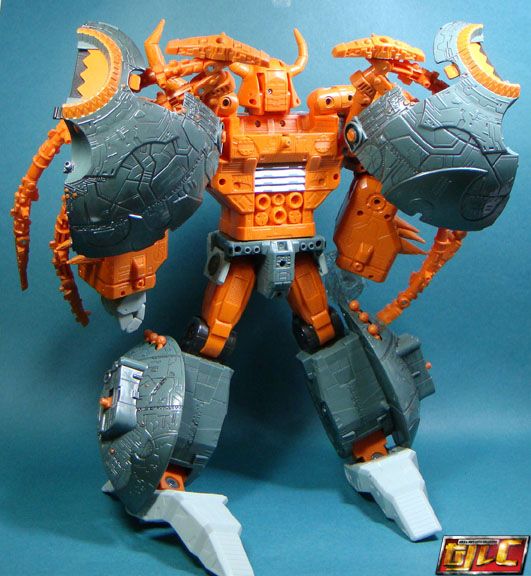 A repaint of the Armada/Micron Legend Unicron with a new G1-styled head sculpt and remolded chest. This figure has the same features as the older figure.
"Minicon" compartments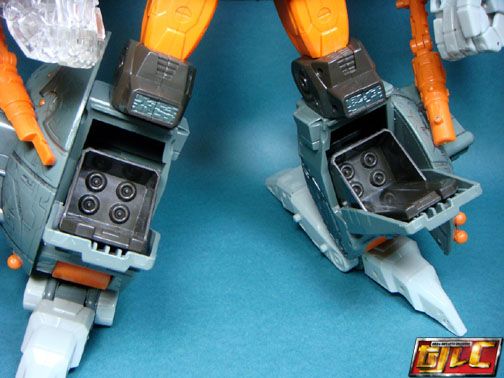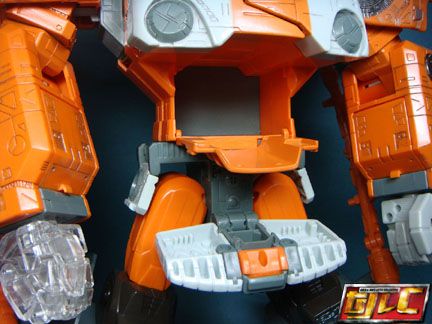 Unicron stands roughly 15 Inches tall and weighs roughly 1.5 Kilos.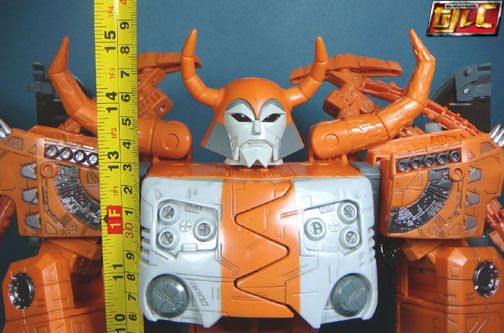 Light up eyes and hand (Batteries in the hand and head are included)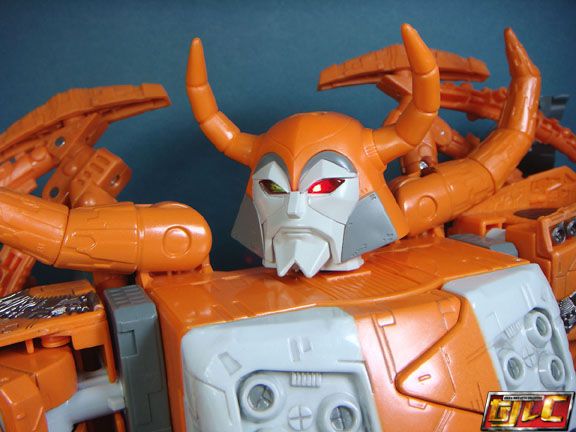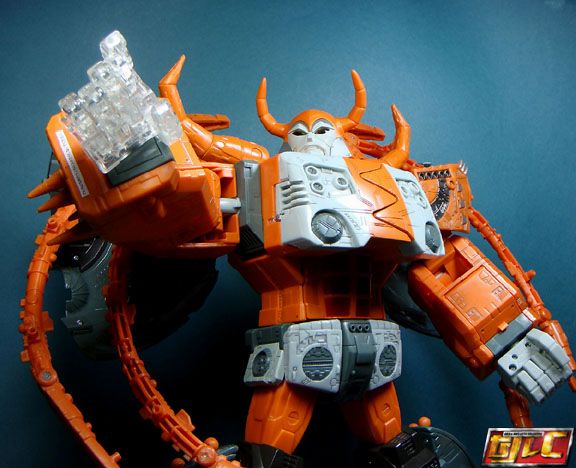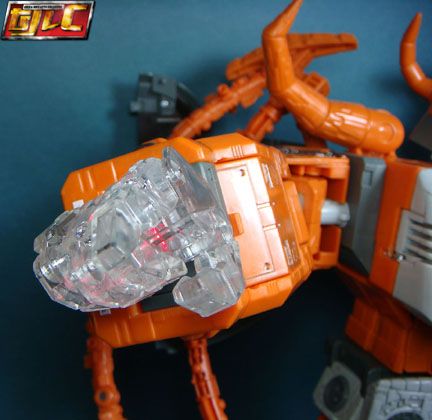 Other features for Unicron require a Minicon plugged in to activate.
Minicon "Bug"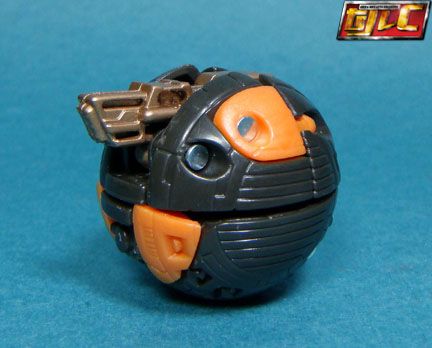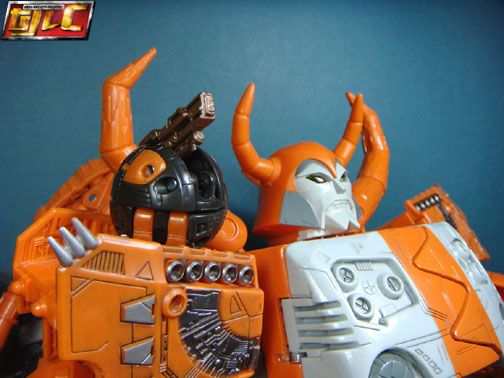 With Dead End from Armada Unicron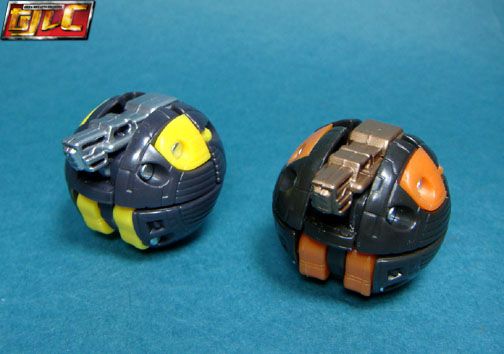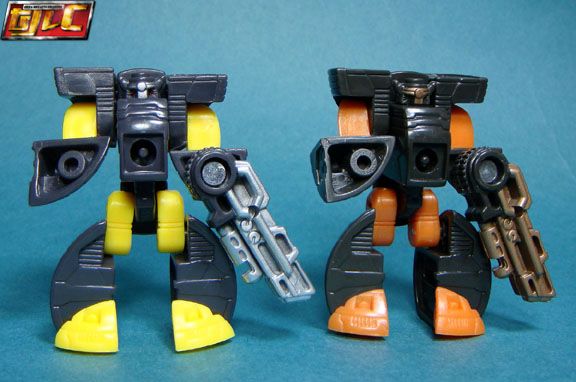 Missile launchers

Giant chest Missile (Minicon plugs into the back)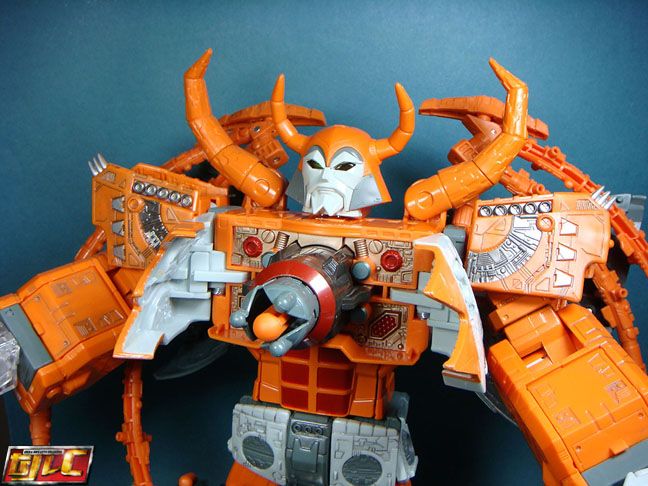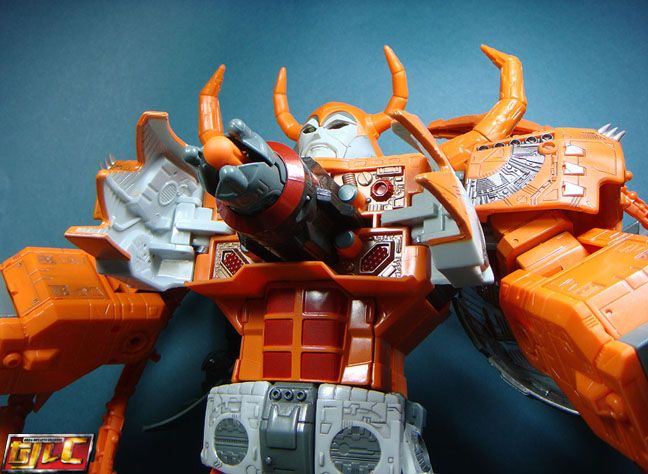 With the Armada Unicron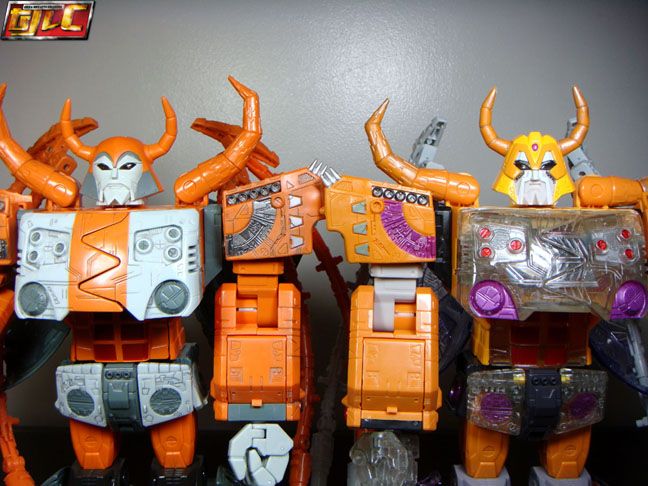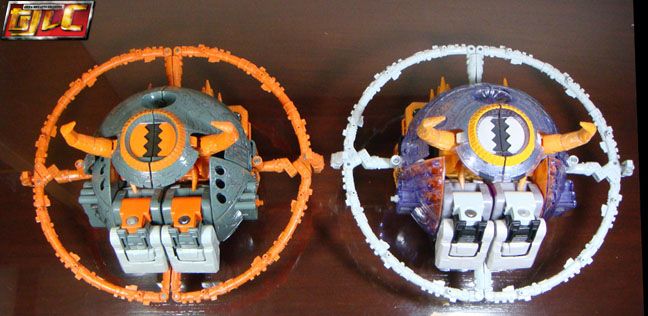 As much as I love the Unicron figure, the transformation "cheats" a bit, as parts of his "wings" have to be pulled out and plugged back in another way before he can be transformed properly into planet mode. 🙂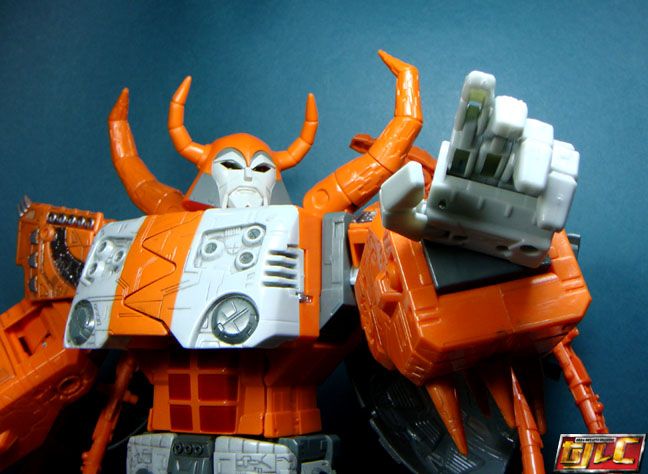 Gold