Transformers Animated Deluxe Jazz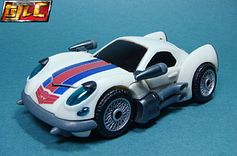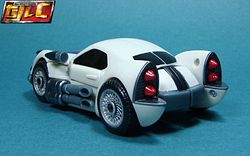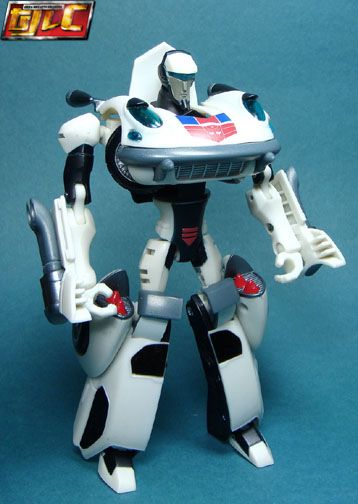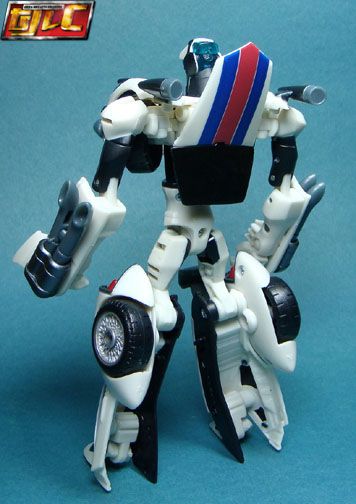 Jazz comes with a pair of nunchucks hidden in his forearms. The rope on the 'chucks is a bit short so it is a bit disappointing.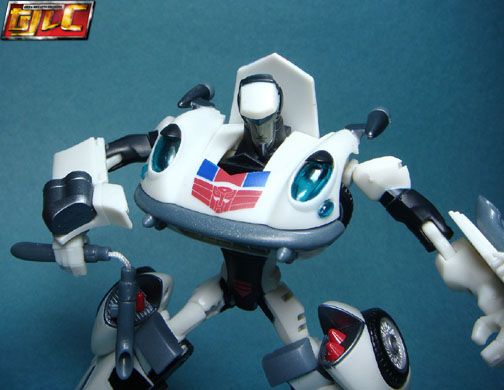 With his fellow cyber ninja Prowl.

Jazz later signed up with Optimus Prime's crew after no longer being able to stand Sentinel Prime.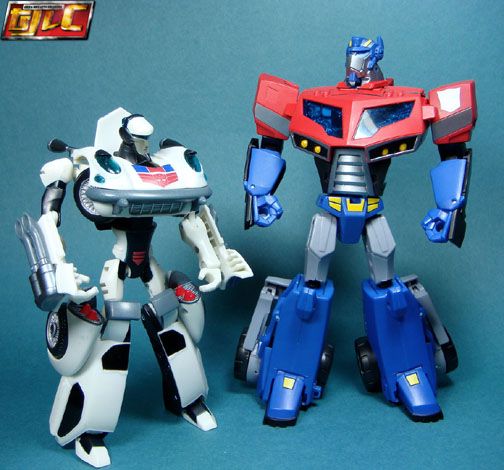 Gold