Transformers Animated Deluxe Lockdown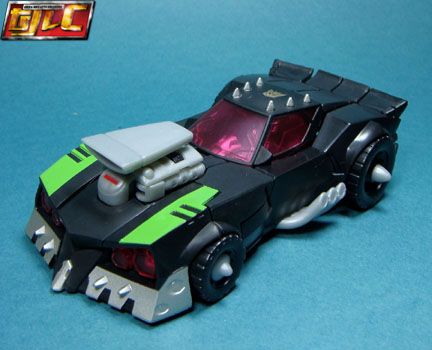 Lockdown also had Cyber ninja training under the same master as Prowl and Jazz. This bounty hunter would also collect trophies of his fallen enemies. Such as Racthet's EMP generator.

Although it's not indicated in the manual, the EMP generator can be attached on Ratchet's forearm.

Gold