Transformers Autobot Matrix of Leadership by Art Asylum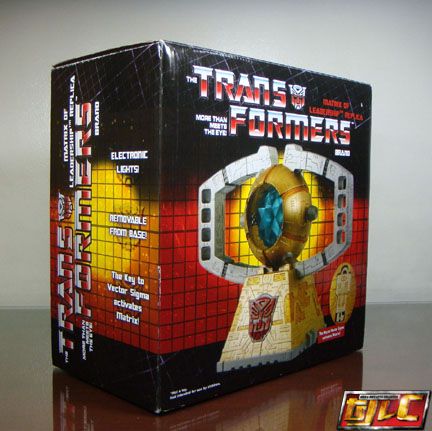 Limited production run indicated at the bottom of the box.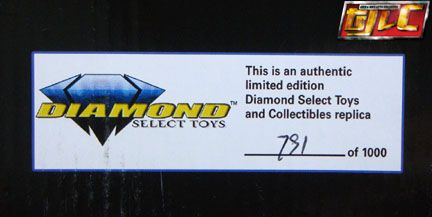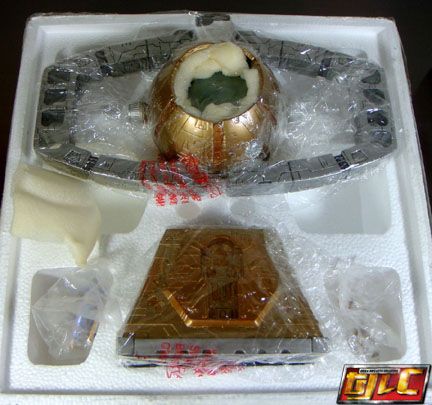 Batteries included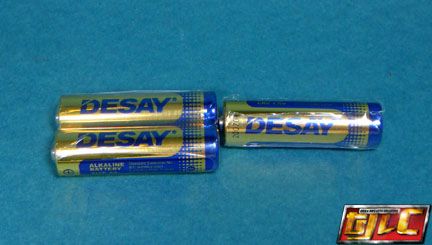 The Matrix is made from resin. Weighs about 1412 Grams (604 Grams for the Matrix, 808 Grams for the base), and stands at 11x 8.75 Inches total.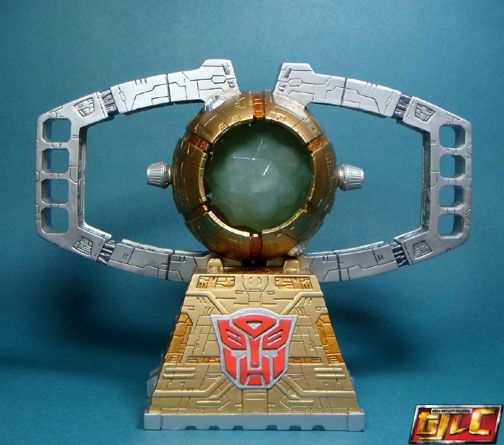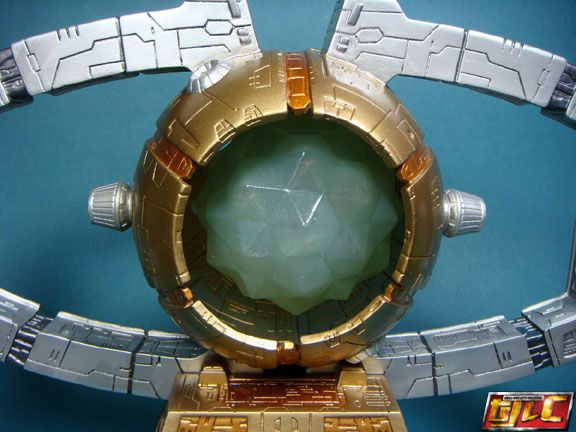 Rear view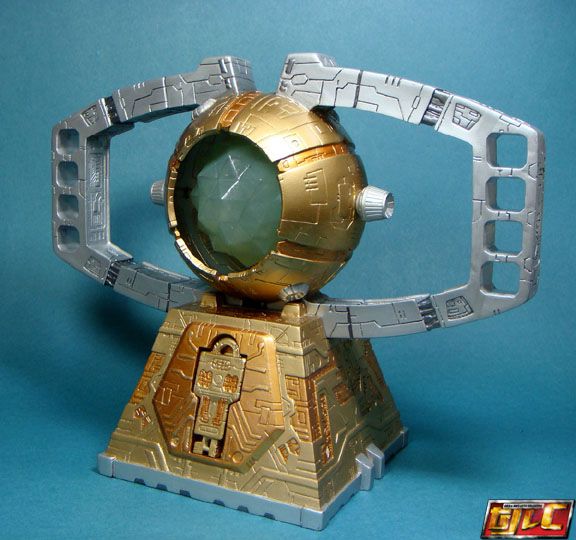 Key to Vector Sigma. It's magnetic and is required to be put into the slot at the base for the base to light up. Otherwise, switching the "on" button alone won't light it up.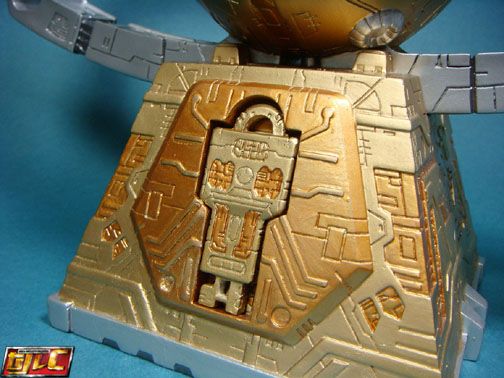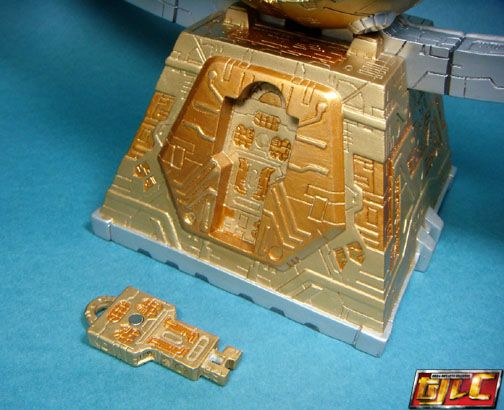 Serial is also written on the bottom of the base.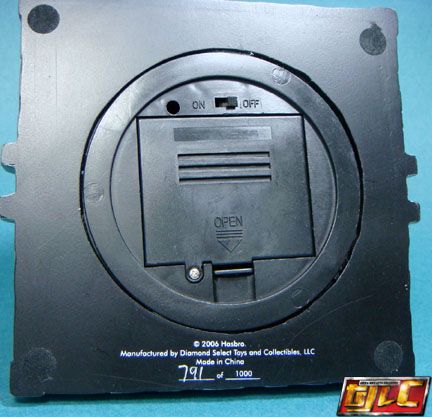 Watch the Matrix change color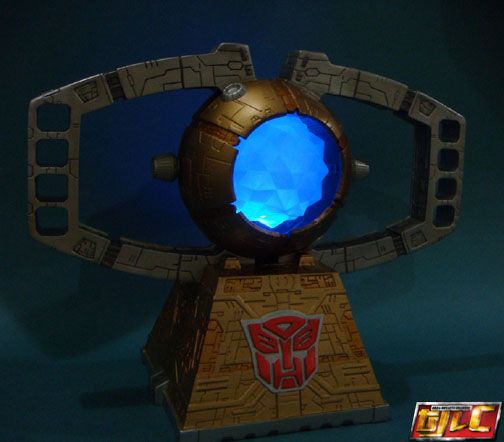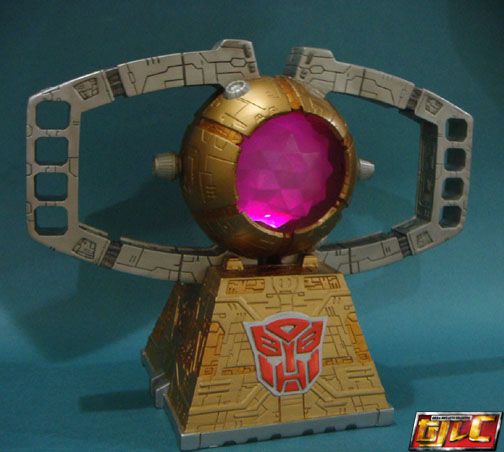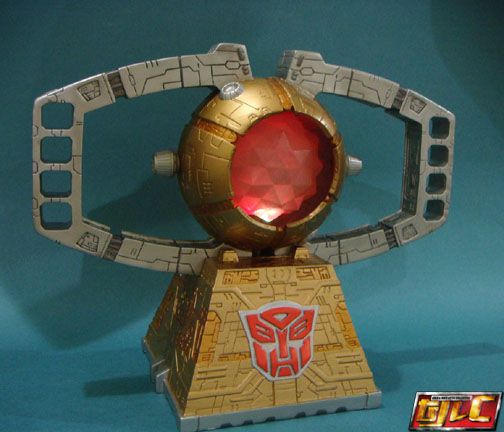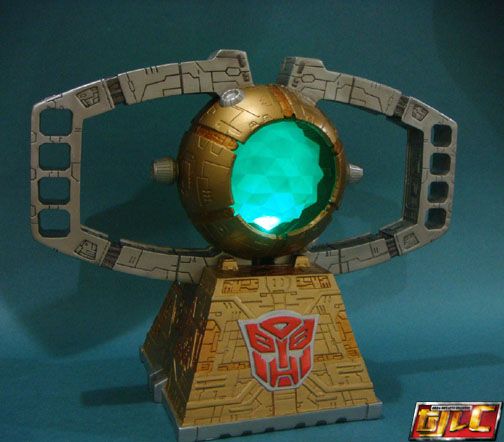 It's actually the base the that lights up and projects into the "core" of the Matrix.

Gold