Transformers Binaltech Alternity Suzuki Swift Sport Champion Yellow Bumblebee
Please click thumbnails to view larger images.
Box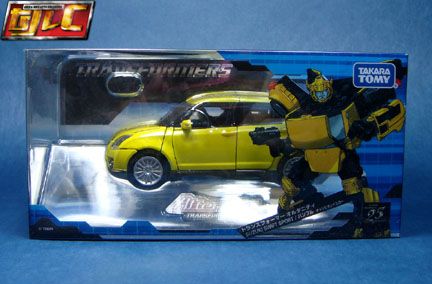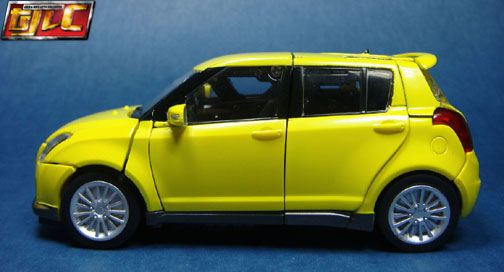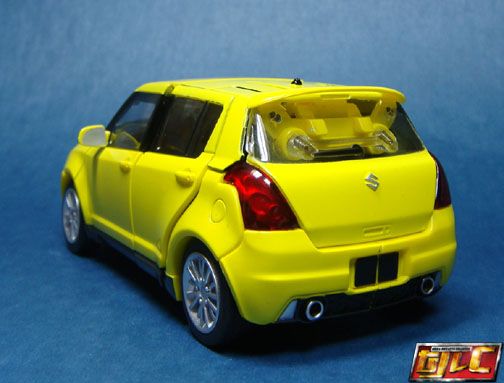 Opening hood, trunk and doors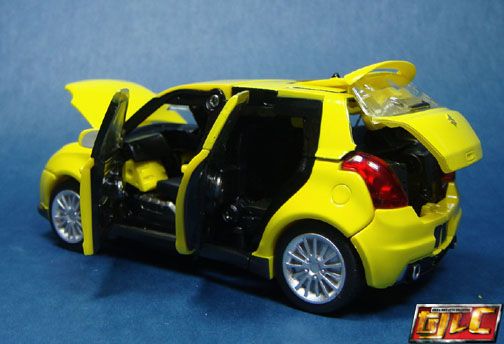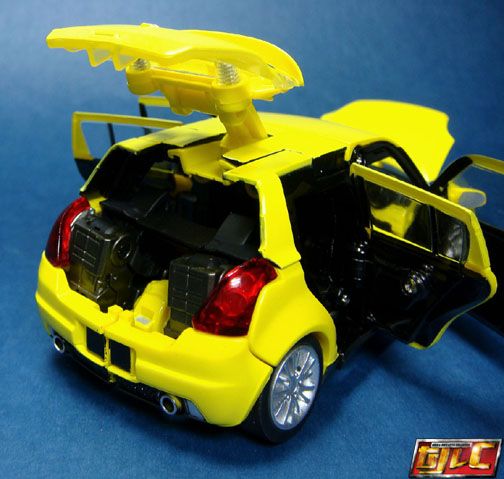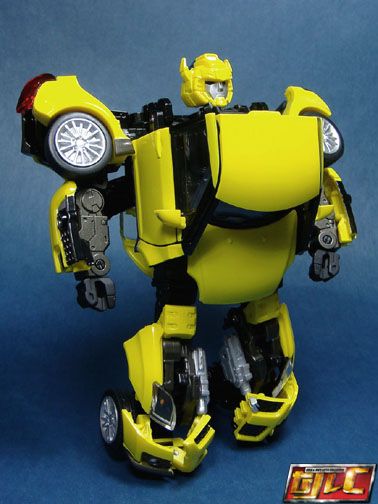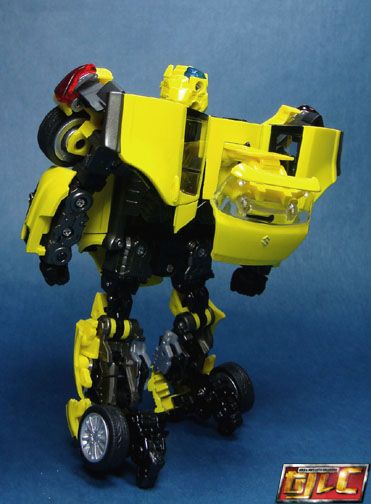 I really love the detail on the head but the legs are too short and are slightly awkward to look at, but there isn't any problem with it holding up the toy.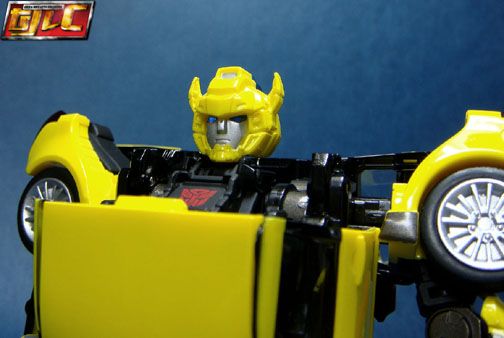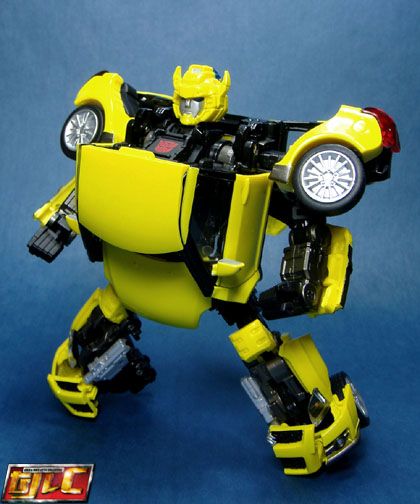 Guns can be stored in his legs.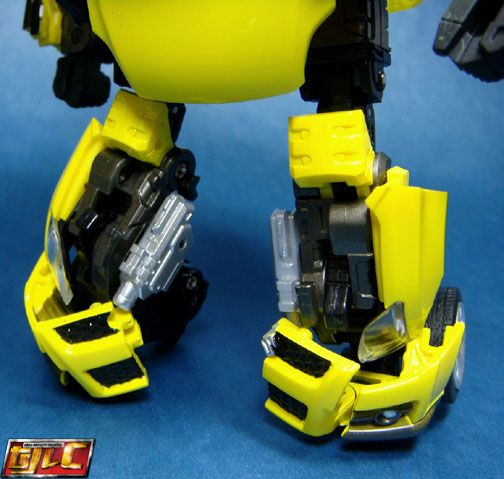 Chrono-Stinger Venom guns.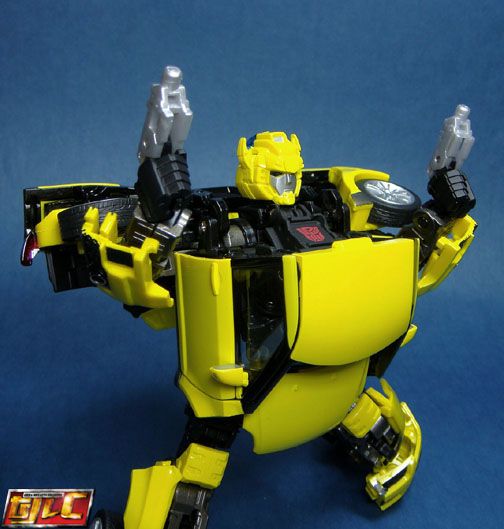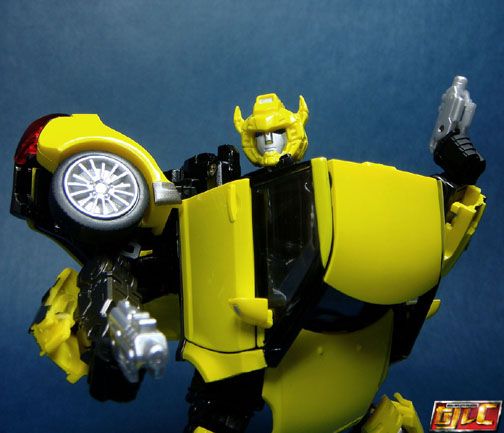 Crazily-named parts for Alternity Bumblebee
-Pan-Dimensional Sensory System (his "ears")
-Alternium Hyper-Frame (chest/shoulders)
-Chrono-Venom Stinger guns(guns)
-Time Paradox Decrypter (his wrists/front doors)
-Reverse Entropic Damage Control (belly/hood)
-Timeus Powertrack Generator (ankles/front grill)
The diecast parts are mostly limited only to the joints and some of the framework, the rest is painted plastic. There's also a new "automorph" gimmick called Syncro-tech but it somewhat makes it harder to transform the toy in my opinion.
Comparison with Alternity Convoy and BT-22 Convoy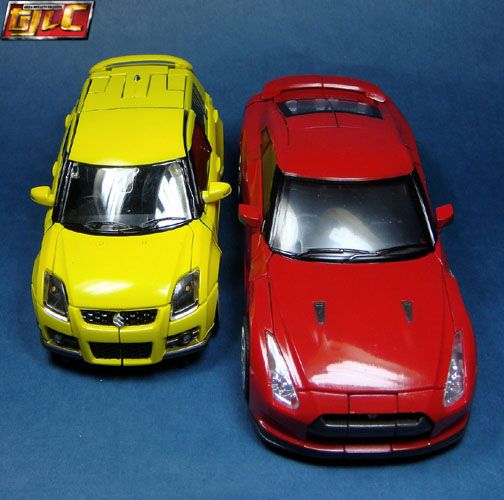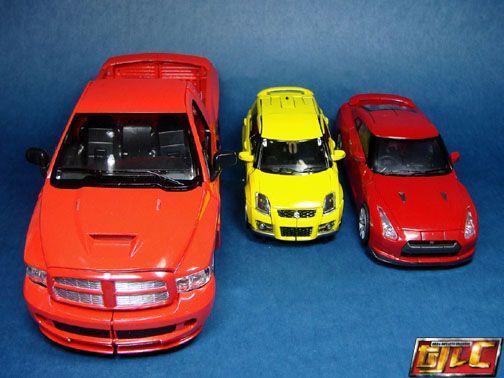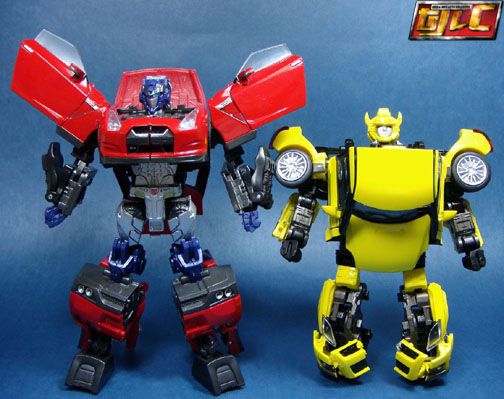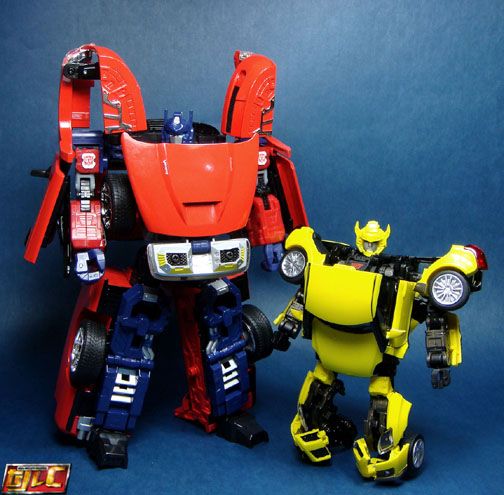 This scale actually works well with Binaltech TFs.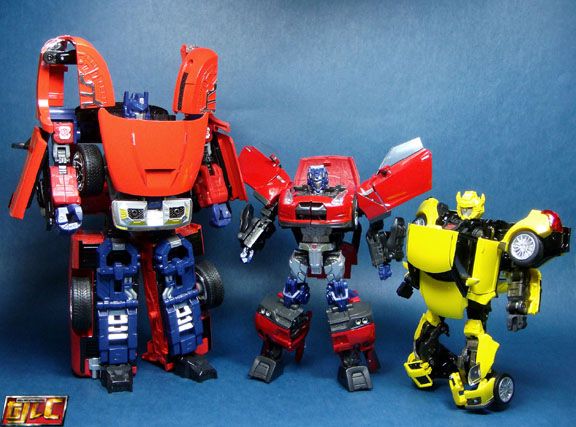 Gold