Transformers Binaltech Fansproject Parallax Blaster and Matrix for Optimus Prime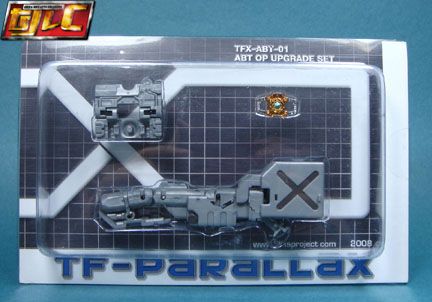 If I recall right this is the first Fansproject toy. The blaster rifle transforms into a gas can for Prime and can be clipped onto the side of the back of the truck.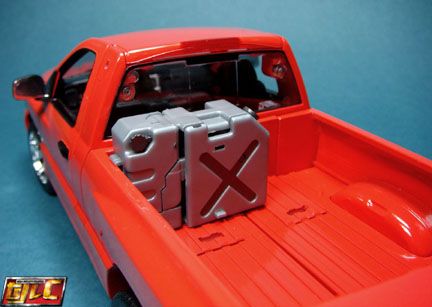 Rifle mode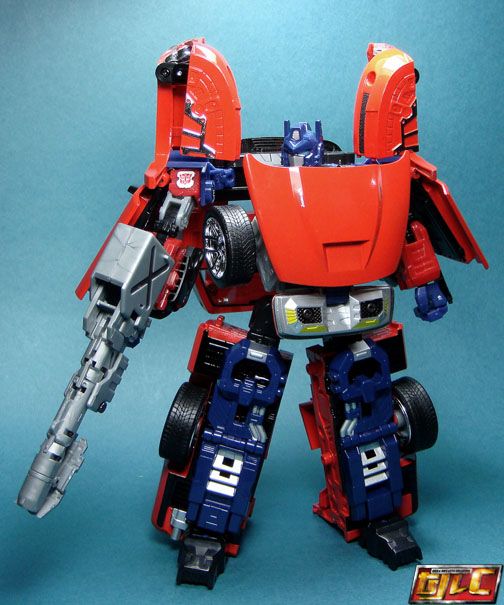 One drawback is, the rifle is a bit heavy and Prime can't aim it. The best you can hope for is to clip it to the side of the shoulder panels.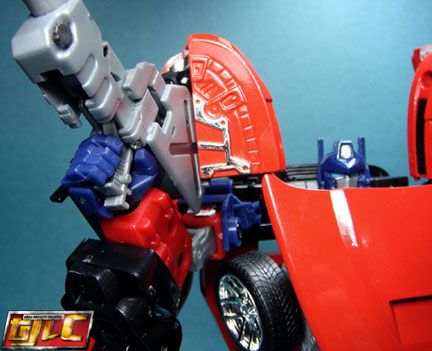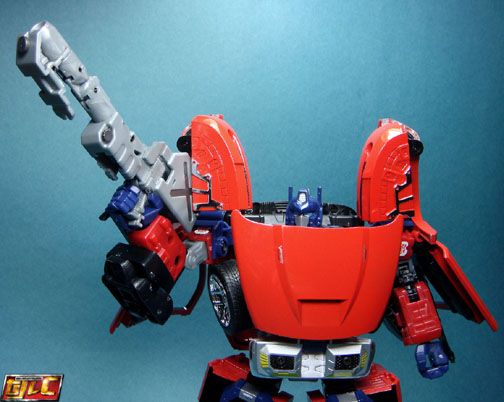 Matrix and Matrix compartment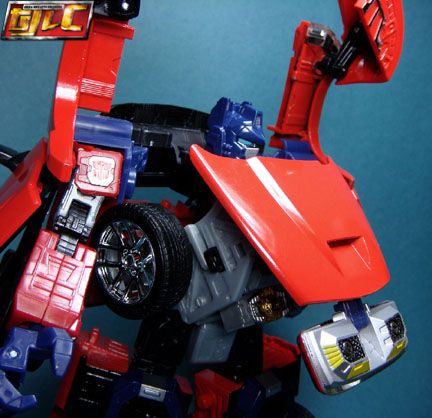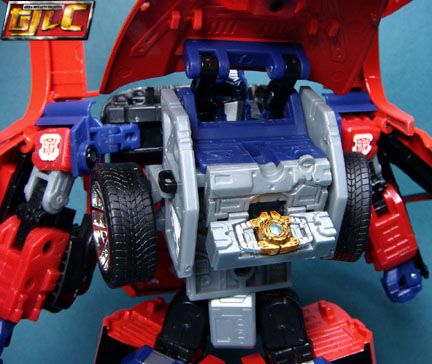 It can also can be attached to the engine block.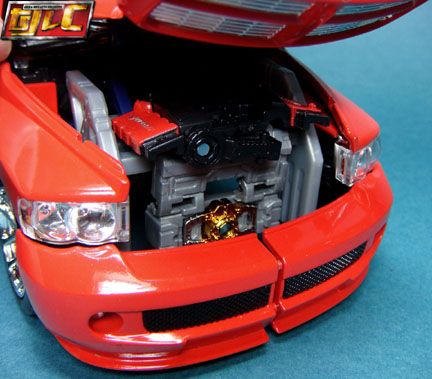 Gold