Transformers Buzzworthy Bumblebee Studio Series 86 #13 Cliffjumper
"Moonbase One Destruction" background.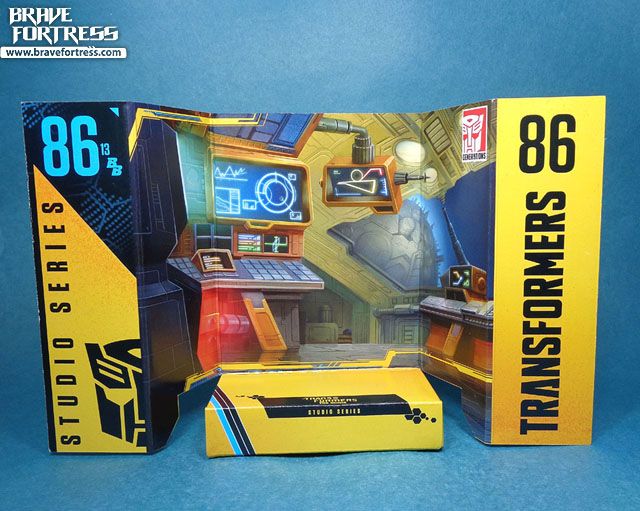 Remember to grab these gun pieces from the tray. Terrible positioning here.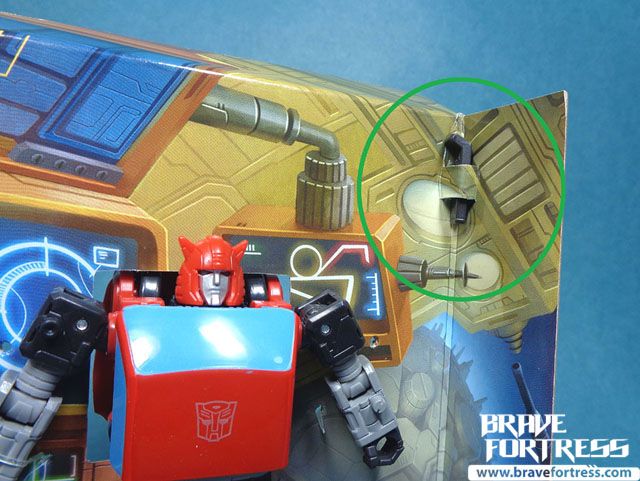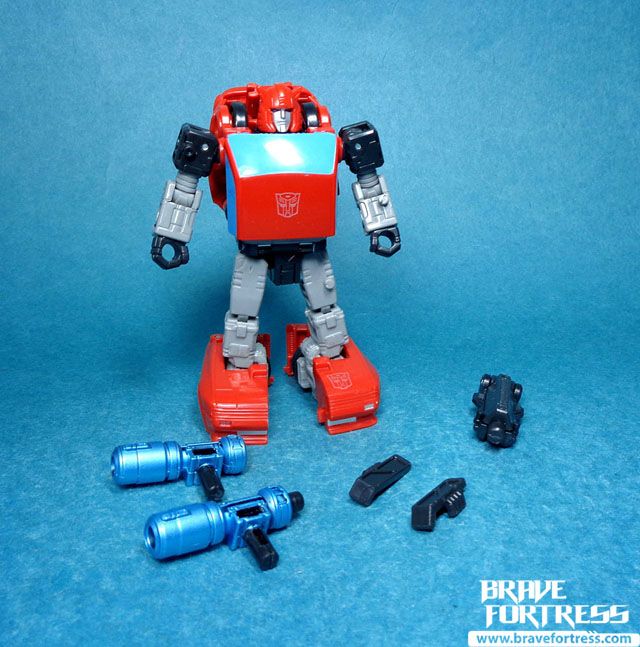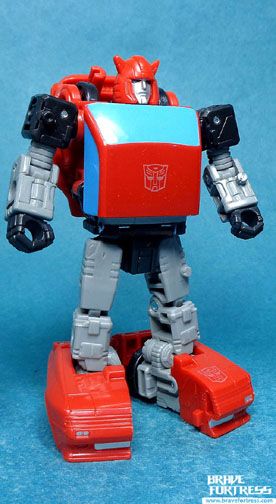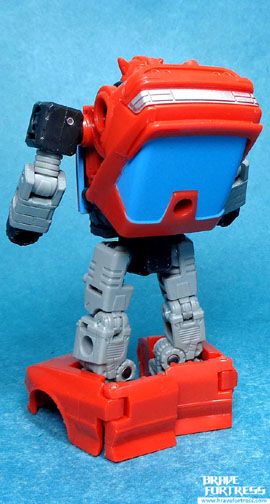 Cliffjumper is one of the fastest Autobots around when he's in his alt mode. Brave and eager to take down Decepticons, this little Autobot is as daring as they come. The only problem is, he tends to get carried away and almost always gets himself into situations too dangerous to handle.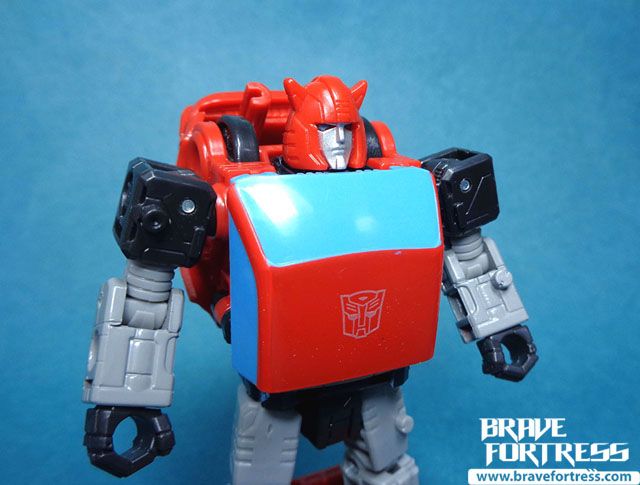 The figure is a straight up redeco of the Earthrise Deluxe Class Cliffjumper.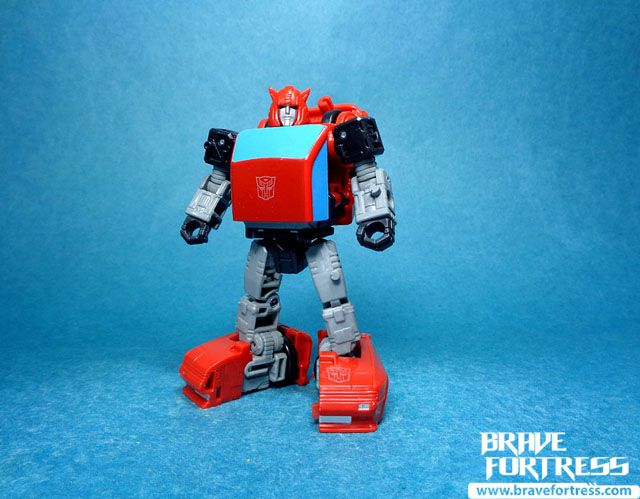 Unlike the Earthrise version, which had black molded plastic with red paint apps, this one is casted in the proper red colors from the get go, reducing paint chipping issues when transforming it.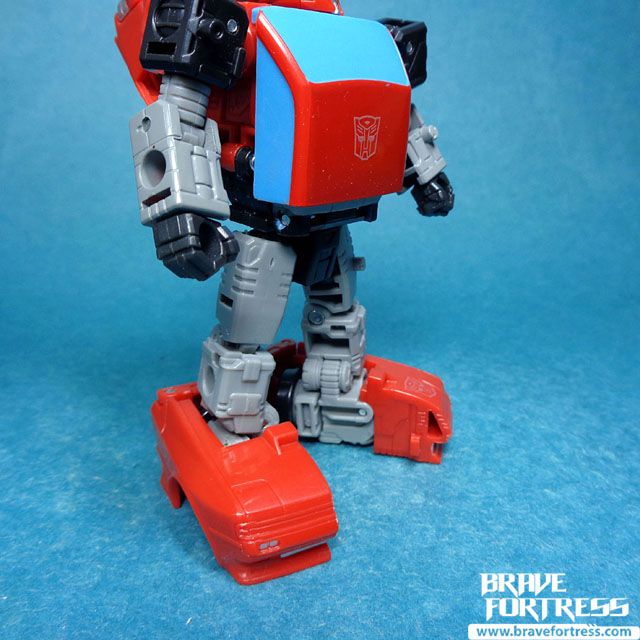 While I love the gray arms and legs, I am NOT a fan of the painted windows of the alt mode. The rest of the line doesn't have painted windows so it just looks out of place next to the others.

Cliffjumper also comes with the same weapons as his Earthrise copy.
Twin blasters.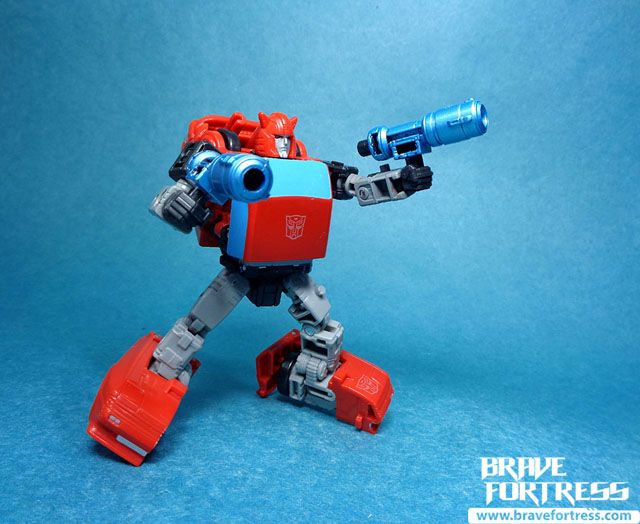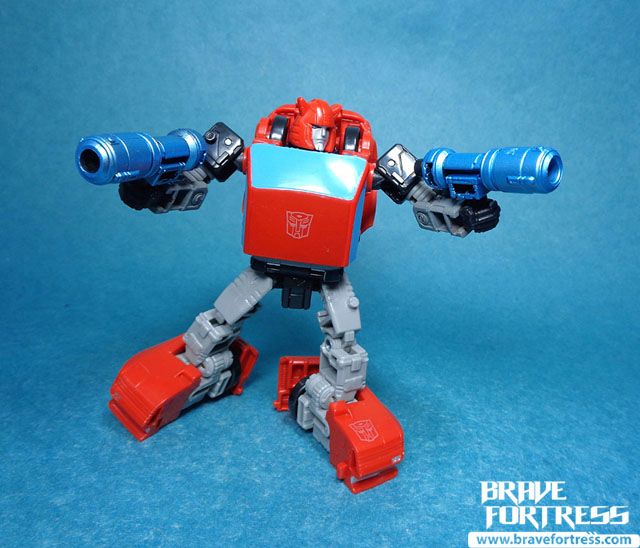 Shoulder mounted cannon?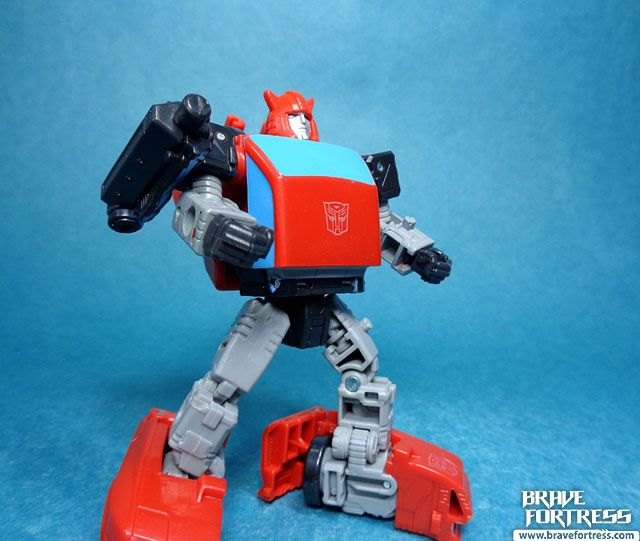 Same as before, all the weapons can be combined to form Cliffjumper's bazooka.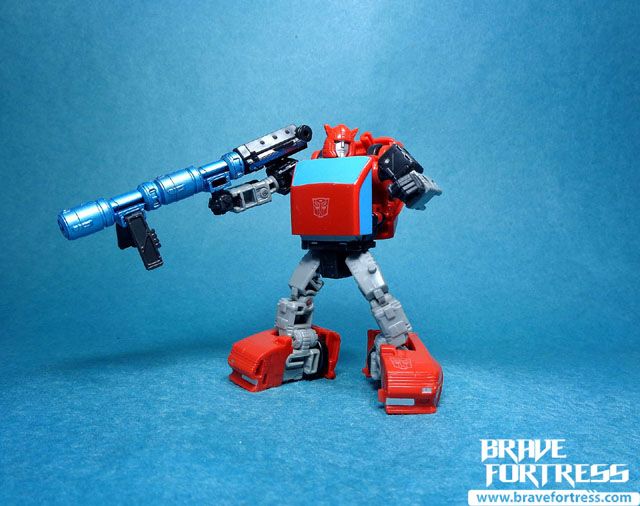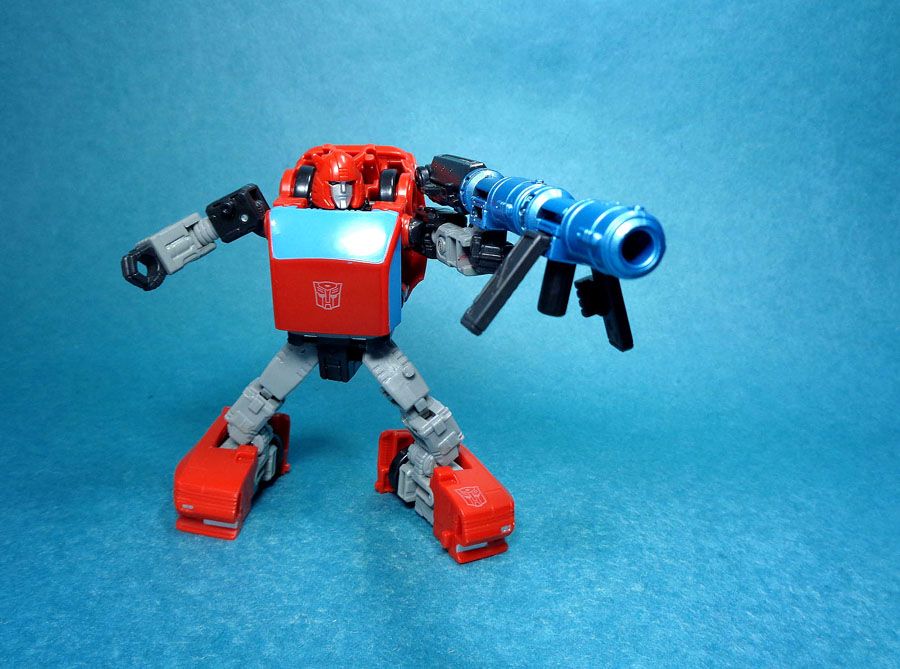 The large gun comes in a new, metallic blue color, closely recreating its appearance in the first Transformers episode (as opposed to the black colors of the original Earthrise version).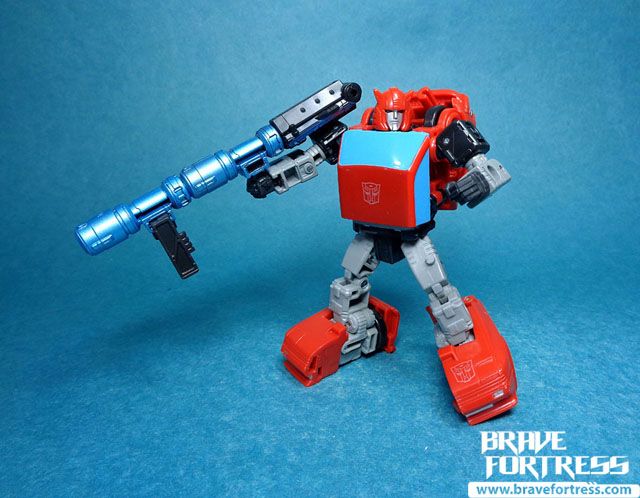 Similar to the previous version, the backpack can still be removed to form a shield for Cliffjumper's left arm.

Fully armed!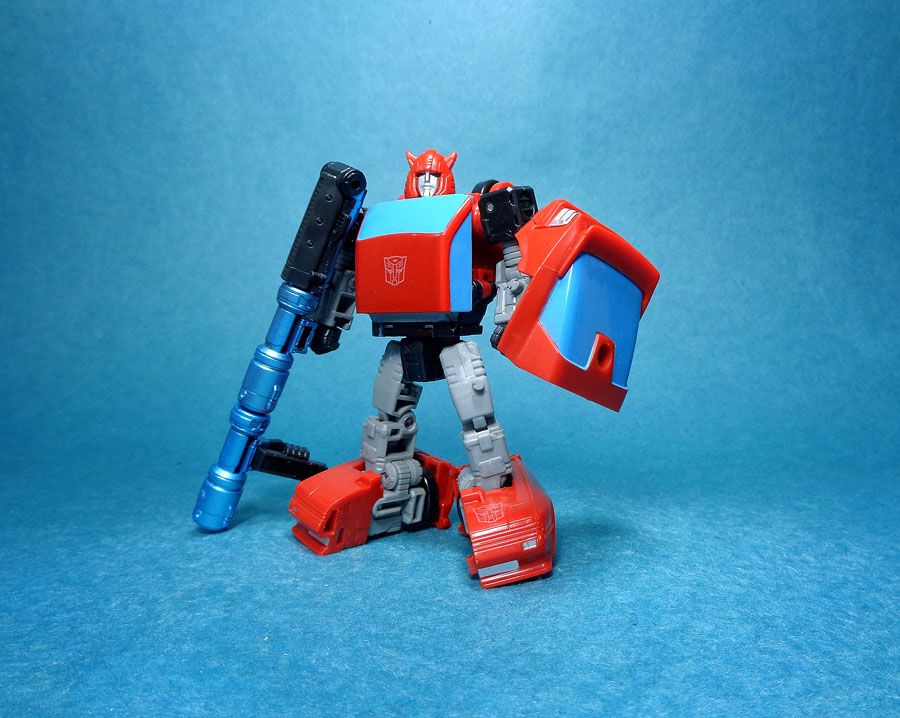 Cliffjumper comes with a Studio Series backdrop this time around, based on Moonbase One, similar to Studio Series 86 Jazz.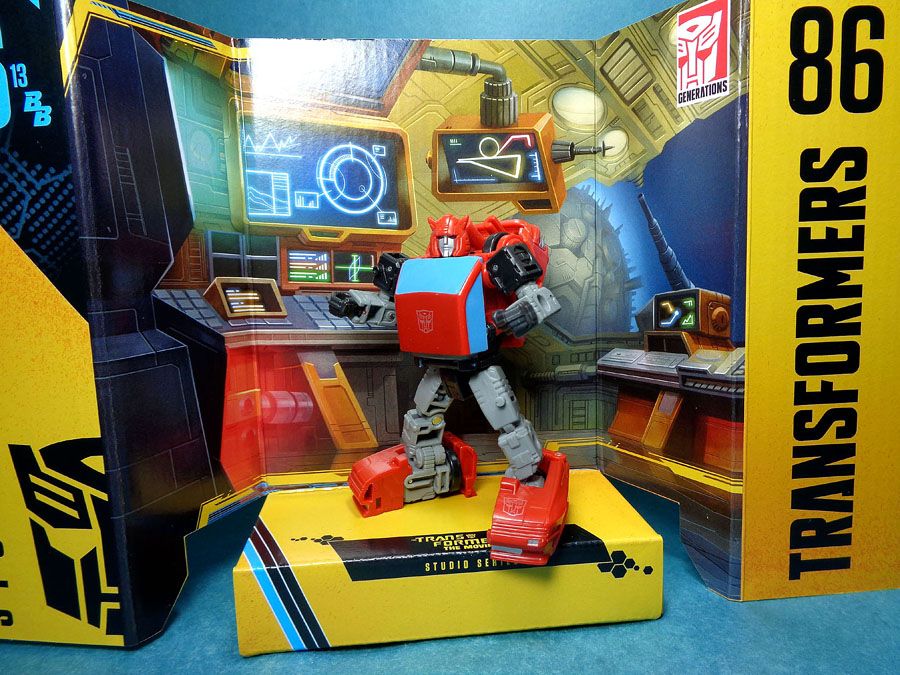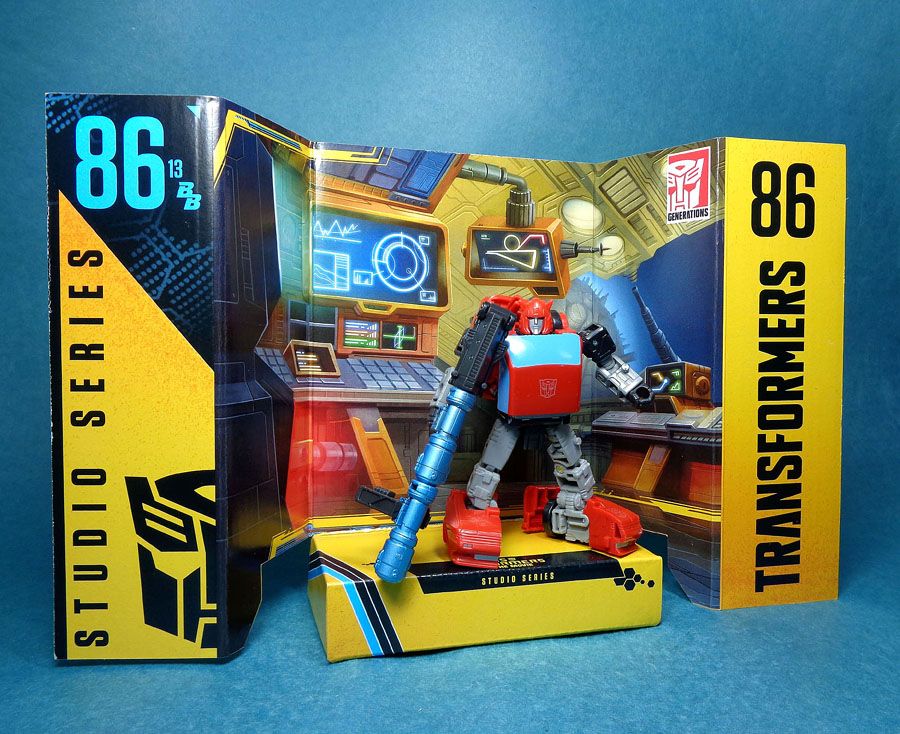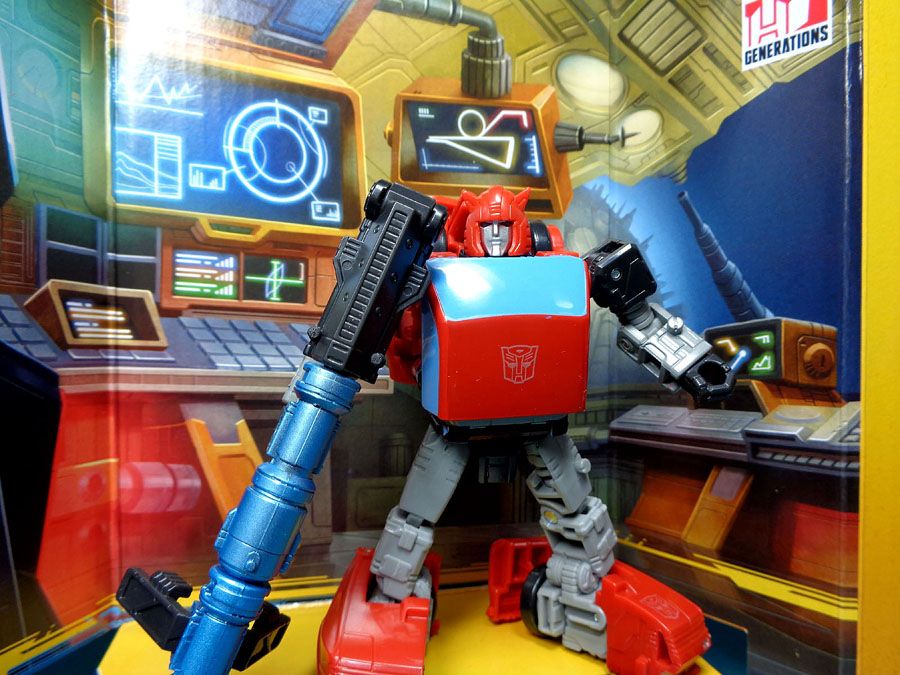 I've got Unicron in my sights!!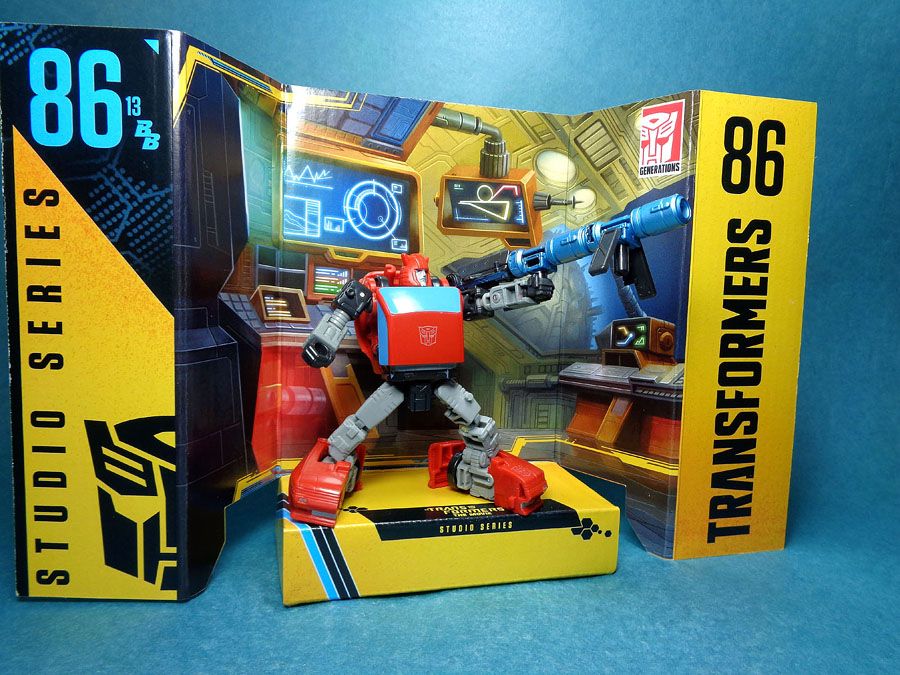 The bazooka can still be mounted on the vehicle mode.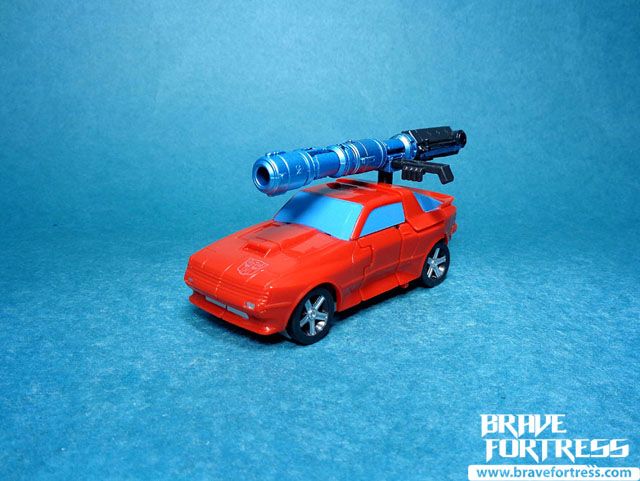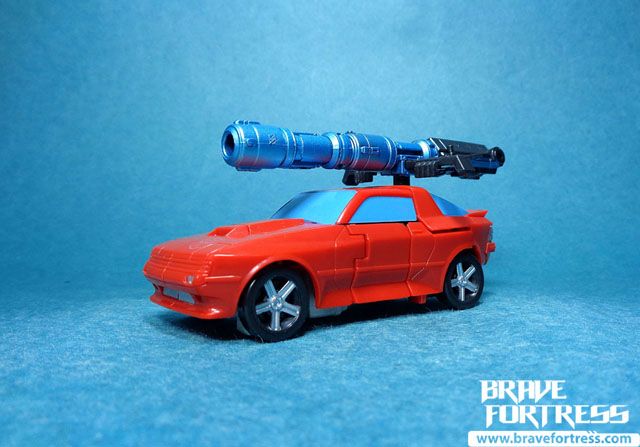 Same as with his mold mates in the line, the bazooka pieces can be separated and attached to the vehicle mode as skis, recreating his "hydrofoil" mode look from "Dinobot Island, Part 2".

Overall, I'm glad to finally get this guy, as he wasn't readily available at mass retail and I had to look for it at specialty shops. While the Earthrise version is decent in itself, the better anime-accurate color scheme is what makes this version stand out. I do wish the windows remained unpainted on this figure so it blends in better with the other Autobots that don't have painted windows, but alas….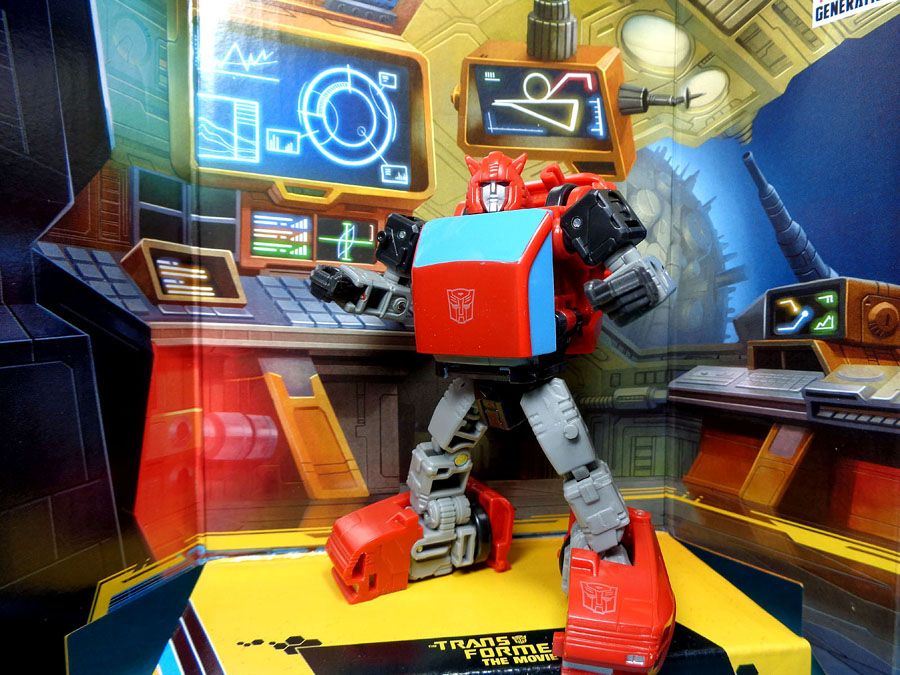 Gold