Transformers Device Label Ipod Deck Optimus Prime
Transformers Music Label Ipod Convoy (red version).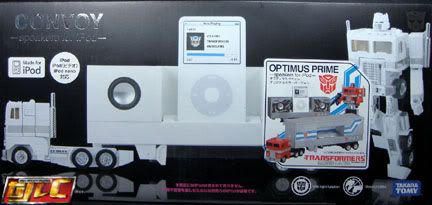 It's fortunate that I waited for this one. Rtoys recently had a sale and this baby was being sold at 3500PhP.. a looong ways from the original selling price of most GH shops at 9500 back when it first came out roughly 8 months ago.
Opposite side of the trailer has the input jack and power adaptor plug outlet (adaptor included, 110 Volts).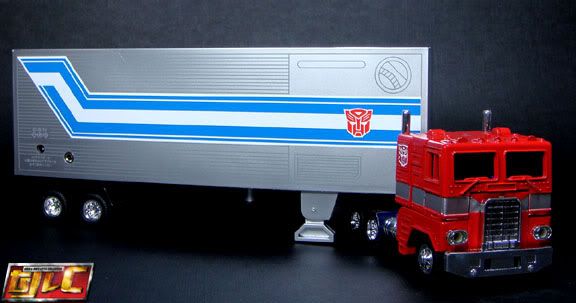 New trailer feet.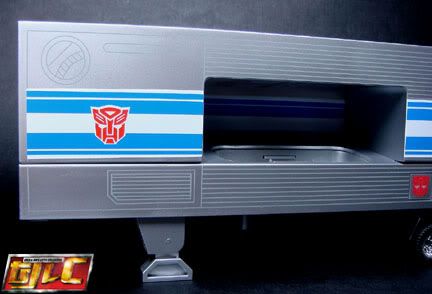 Flip up speakers.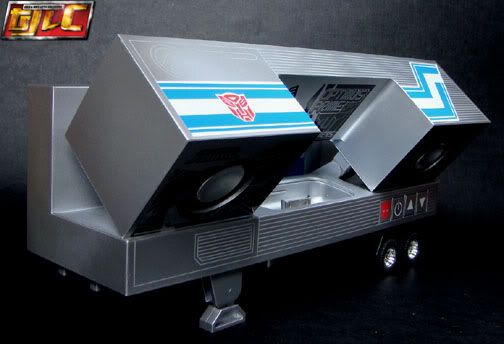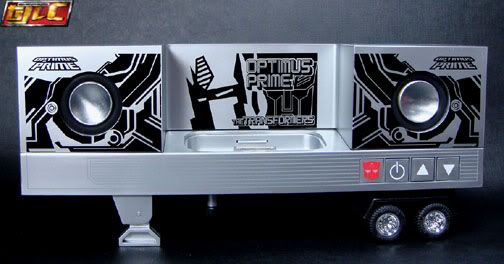 Now the real reason why to get this figure. A "toon-accurate" head. Rotates left-right too, unlike the other G1 reissues.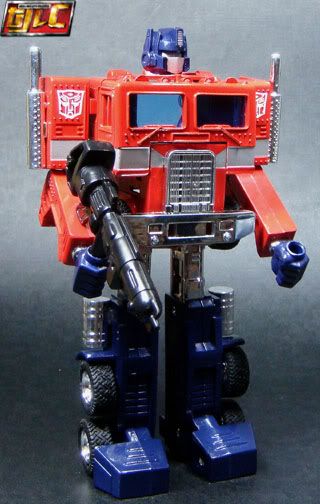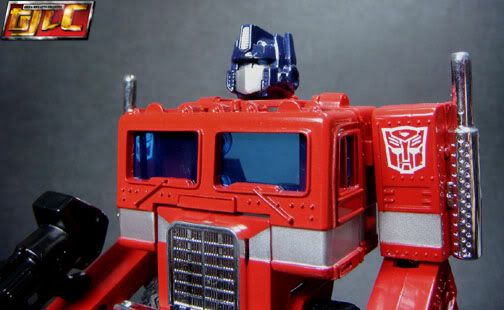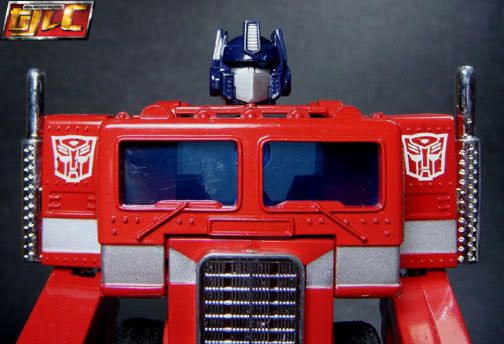 The only main drawback is that there are no sticker sheets included for this version of Prime and no Roller, Matrix of Leadership or Energy Axe either. But if you're going for G1 Prime accuracy to go in-scale with the other G1 toys, then I guess this guy takes the win.
Gold