Transformers DOTM Ultimate Optimus Prime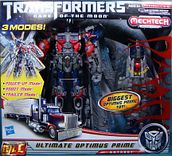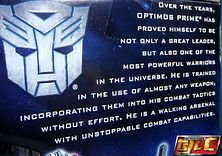 With trailer in tow, Optimus is about 20 Inches.

Transforming Prime's trailer from robot to trailer mode is a bit hard since the manual is a pain to decipher, hope this helps people, just try to get the forearm armors to fit in like so.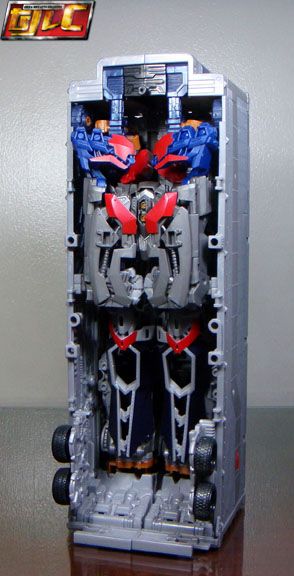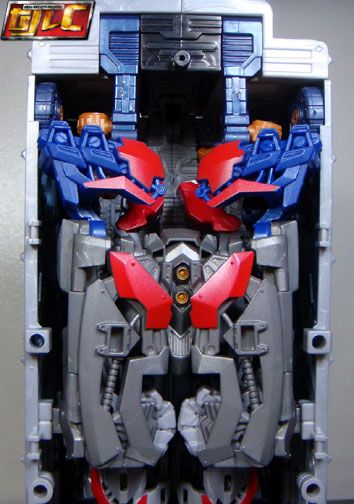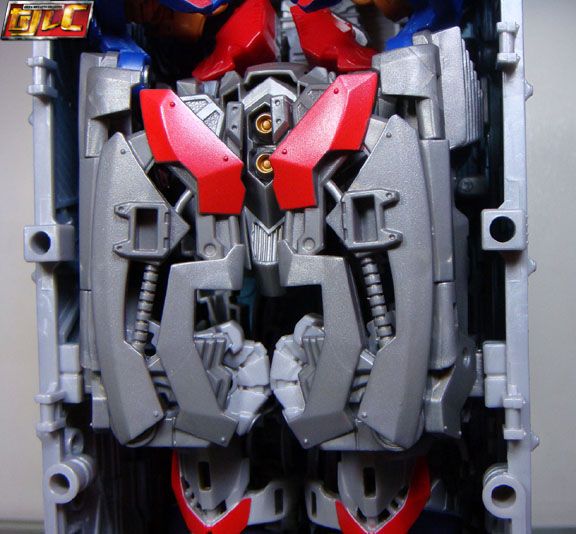 Attaching the Ultimax Cannon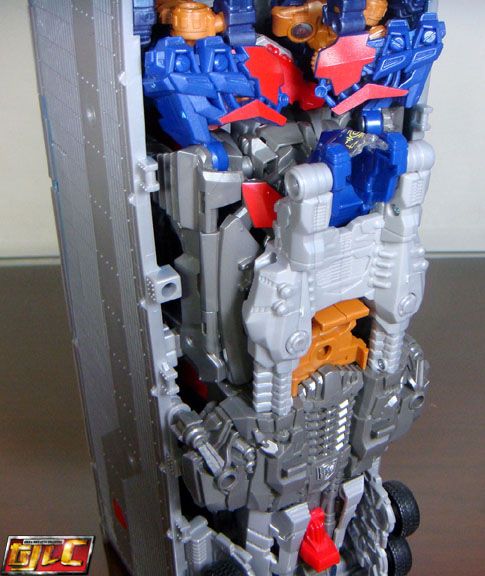 Make sure you push the cannon's plugs all the way into the hole, otherwise it will raise and trailer and the wheels won't touch the ground.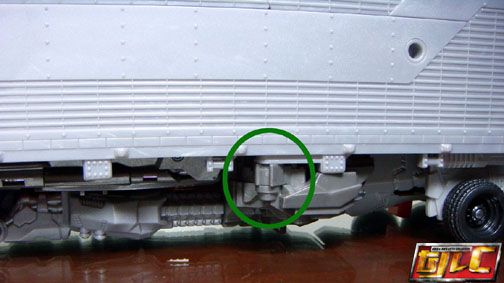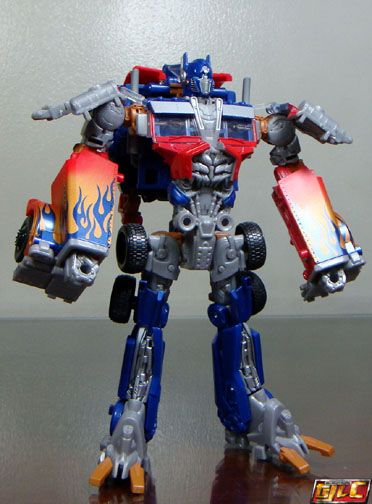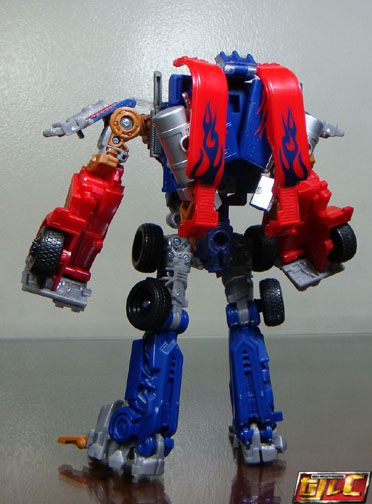 Sadly, this figure is more along the size of Voyager class than leader class.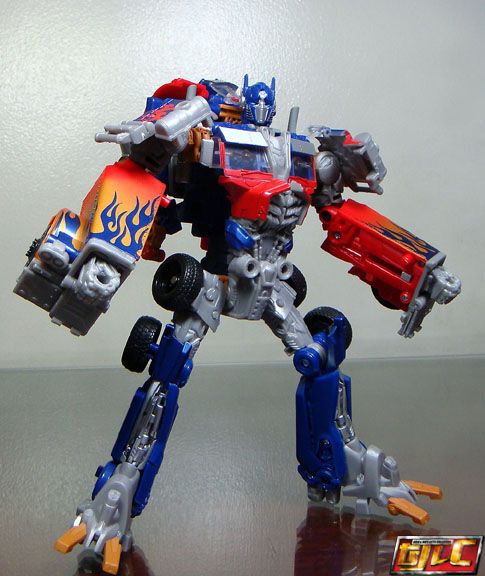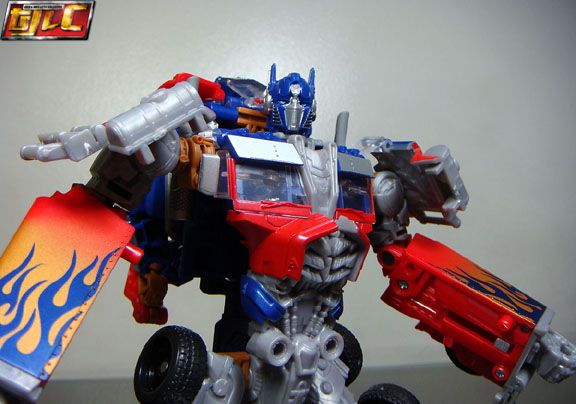 Comparisons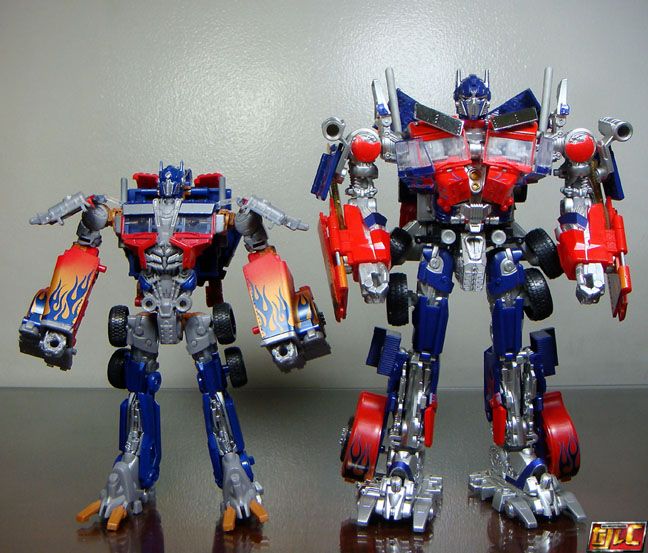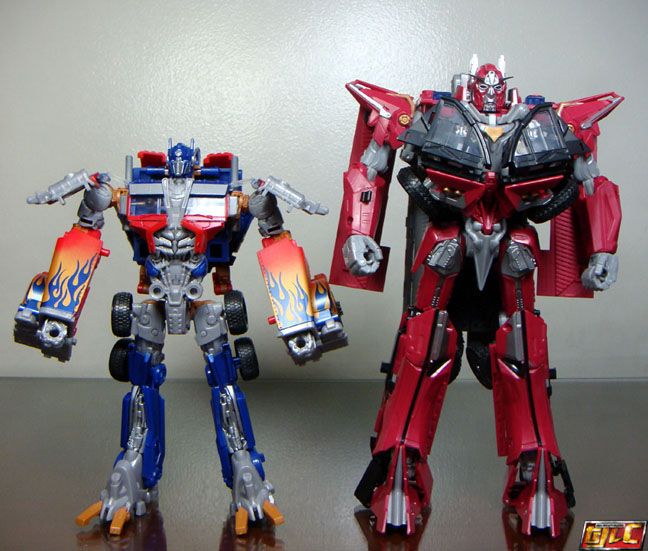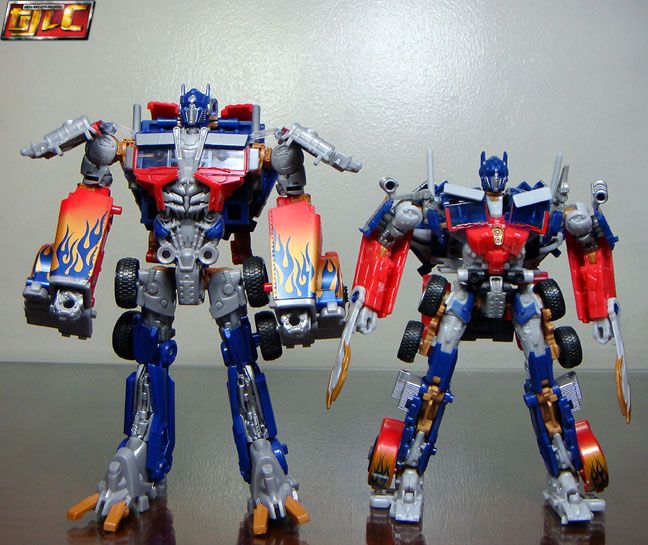 Combine with trailer!!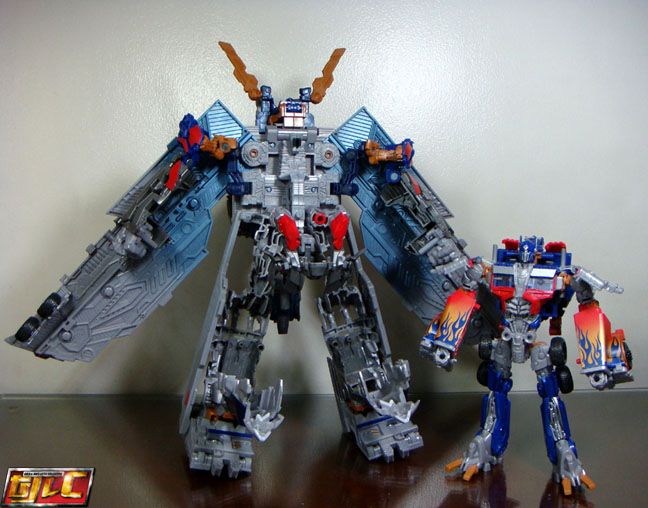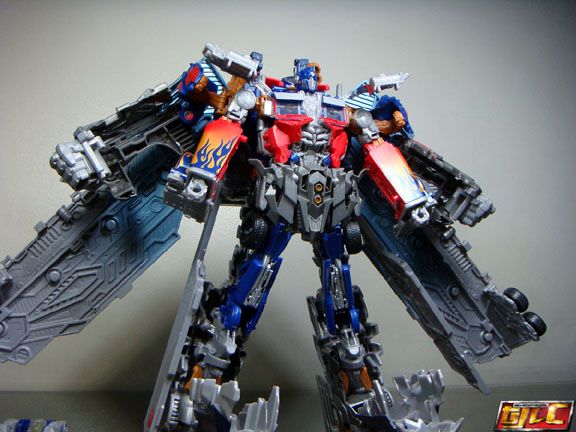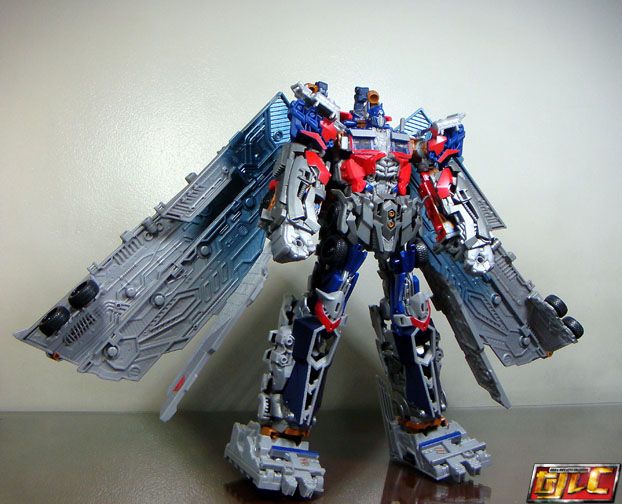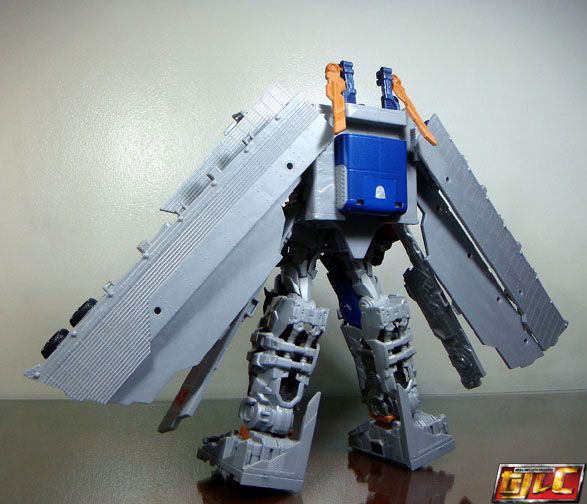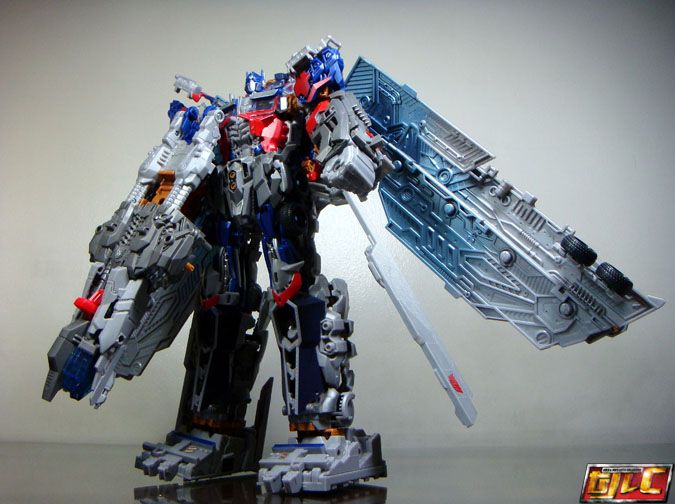 Ultimax Super Cannon!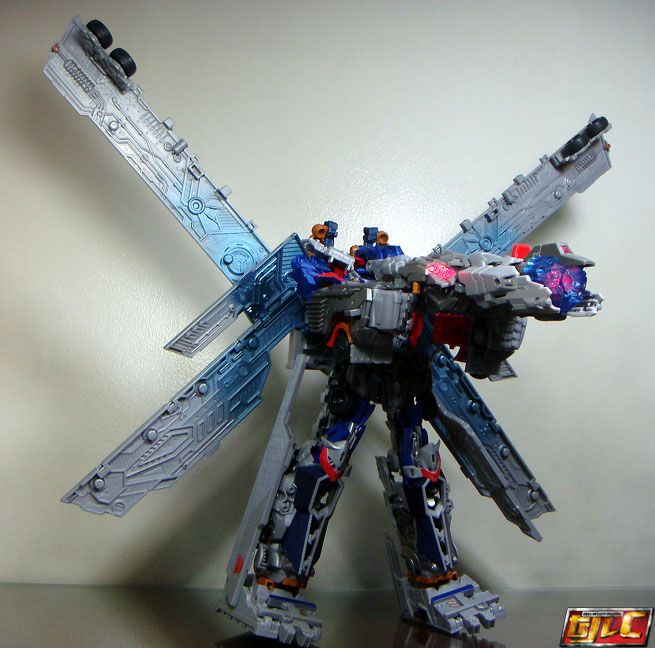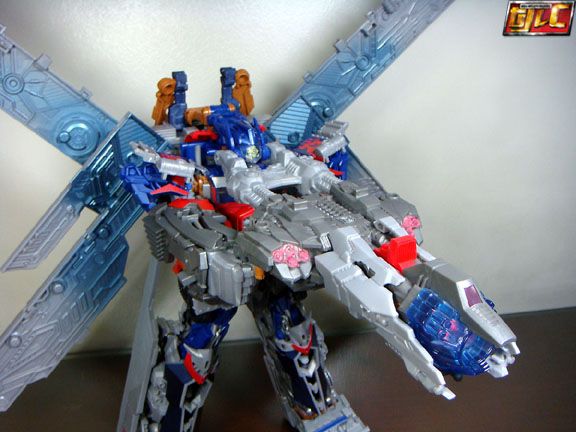 Prime's helmet is fixed in place with the cannon, thanks to Peaugh over on Youtube, here's an interesting idea, unscrew the helmet from the cannon and it's all good.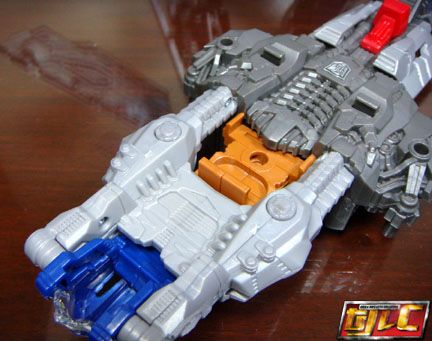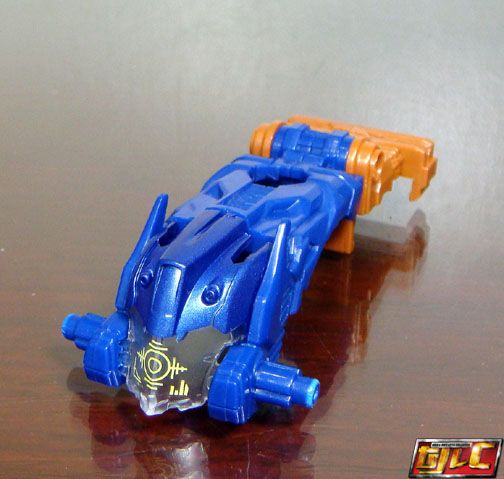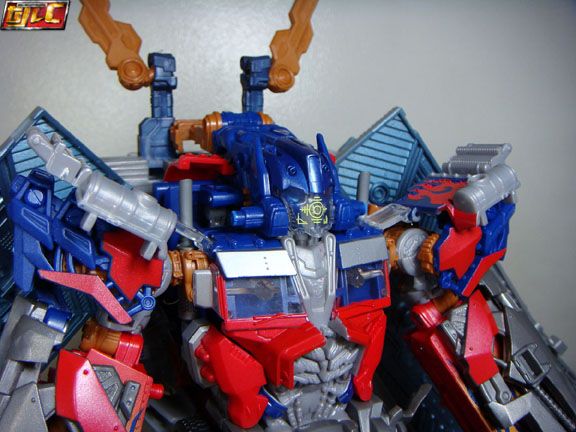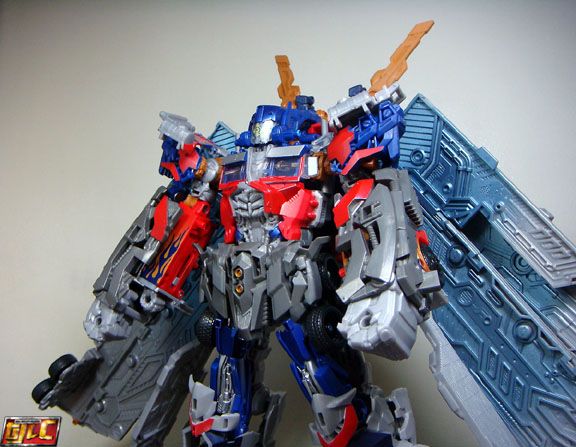 Be careful of the clear plastic hinges on Prime's shoulders, they do seem fragile (I've seen one with the hinges cracked in a sealed figure).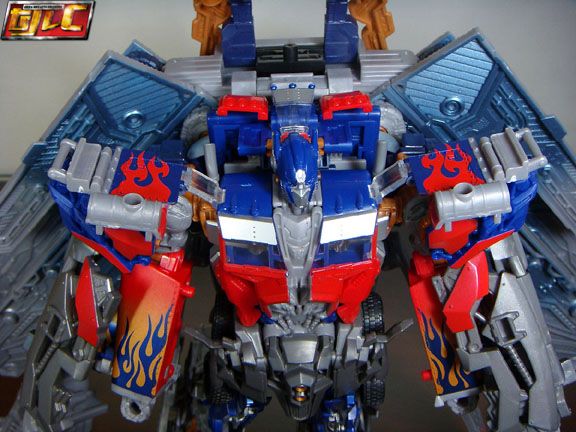 Comparison with Sentinel and Leader Class Buster Optimus Prime.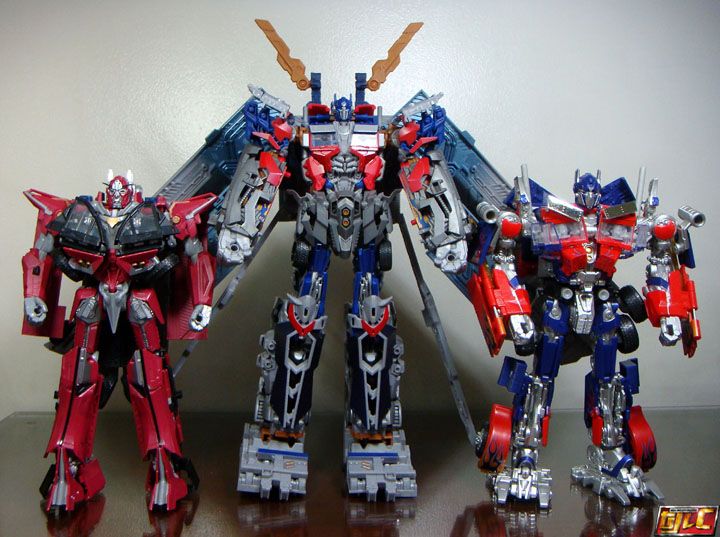 HFTD Voyager Optimus Prime can also substitute for Ultimate Prime in vehicle mode.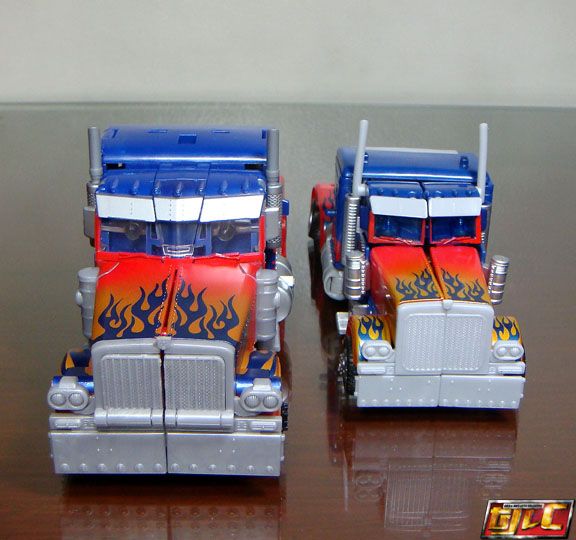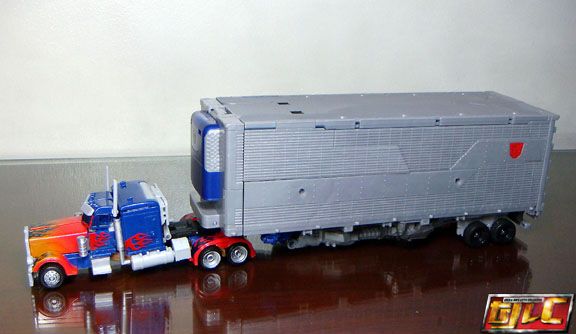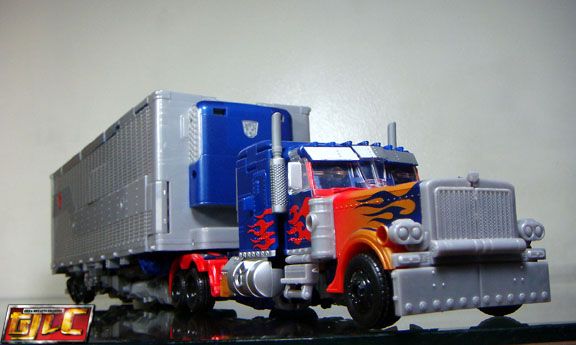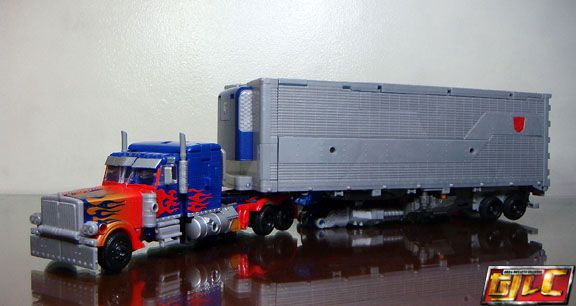 With the wings fully opened, Prime's dimensions are about 15 x 19 x 21 Inches. Pretty big.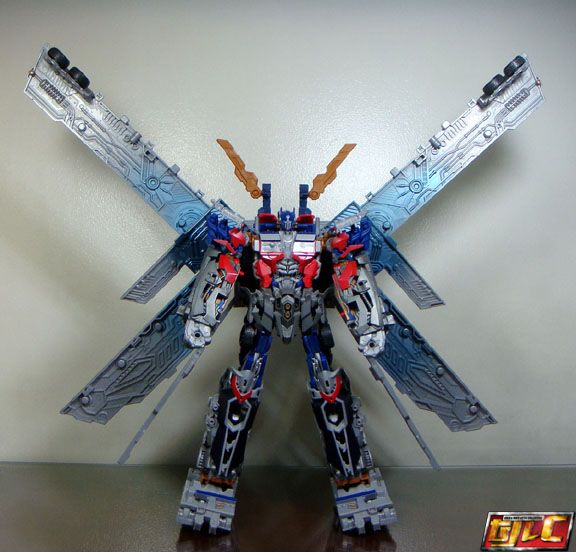 Gold