Transformers DX09 -004 Armor Set (God Ginrai/Power Master Optimus Prime with Apex armor)
Somebody please teach these guys English!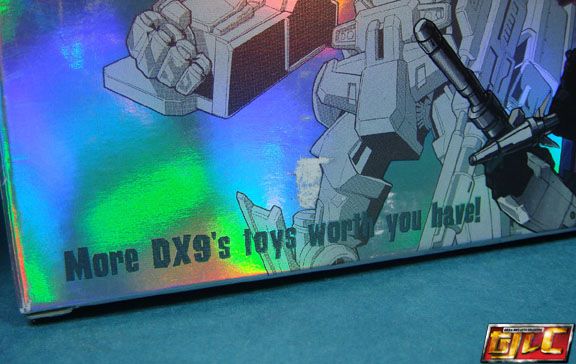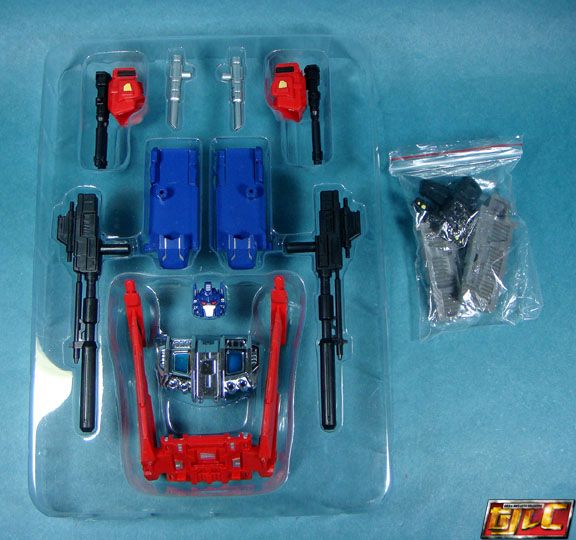 Turn your Voyager Age Of Extinction Optimus Prime from this: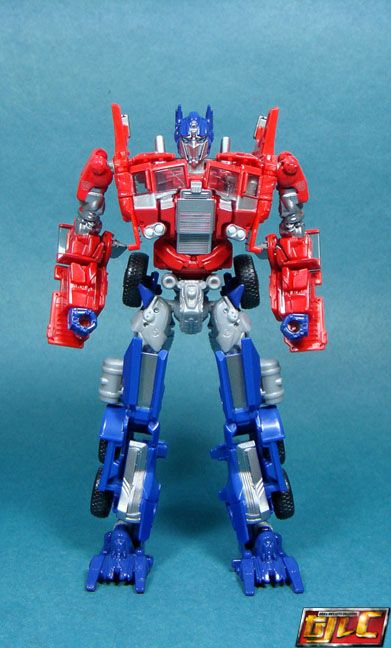 Into this!!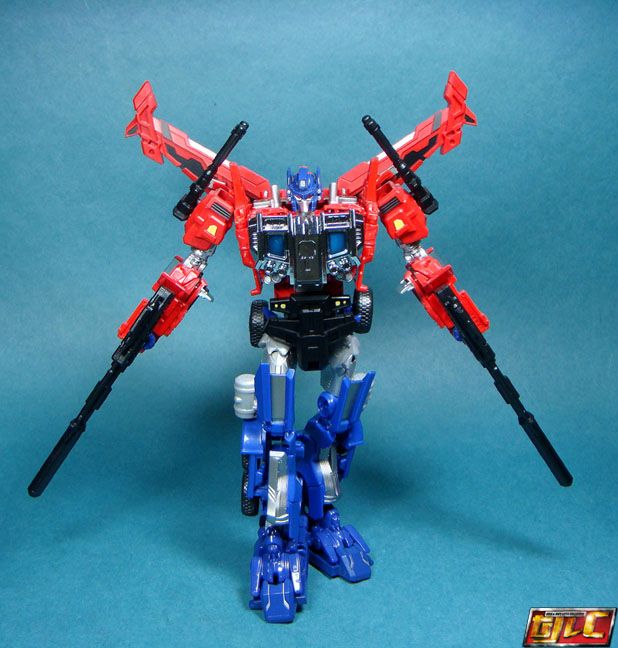 Optional grey-colored feet.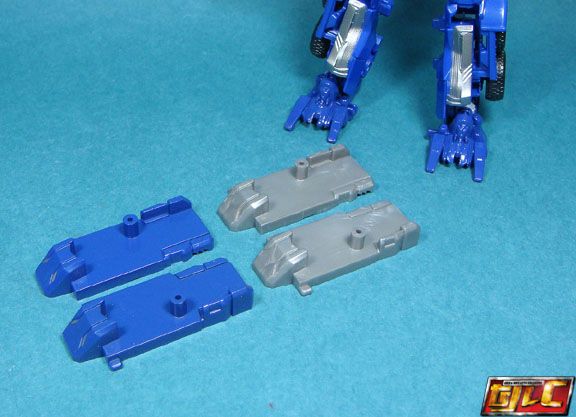 Removing the original head can be tricky, as the ball joint is really in there, even if you unscrew the halves of the head, it will still require some good force to pull off.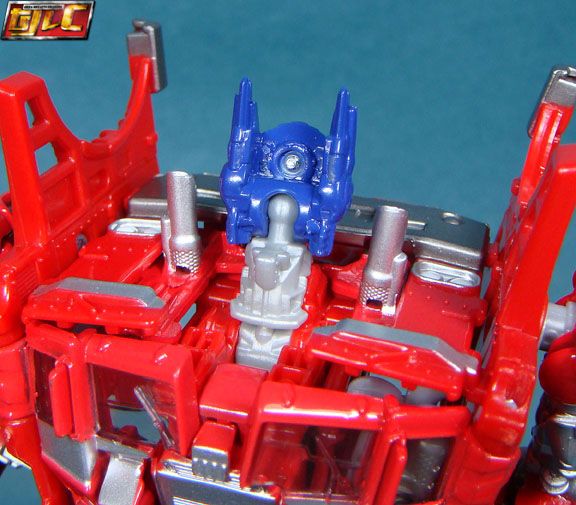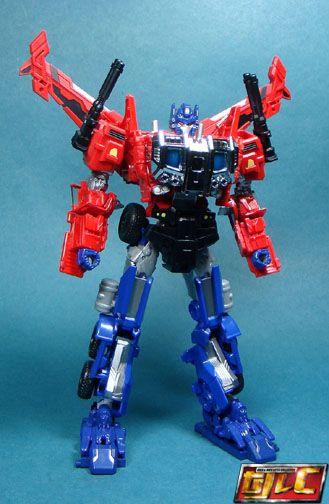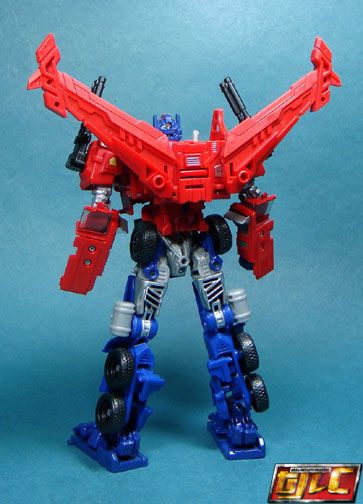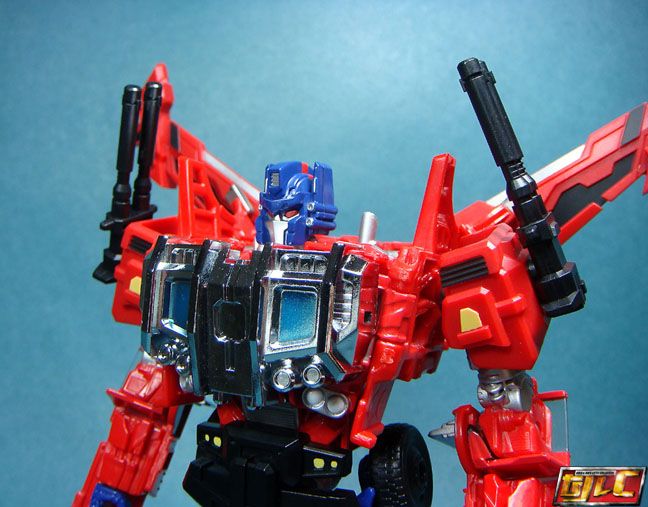 You can choose either cannons or smokestacks to mount on the shoulders.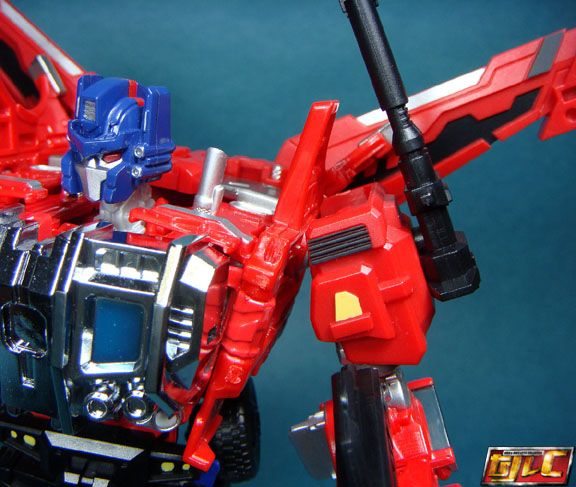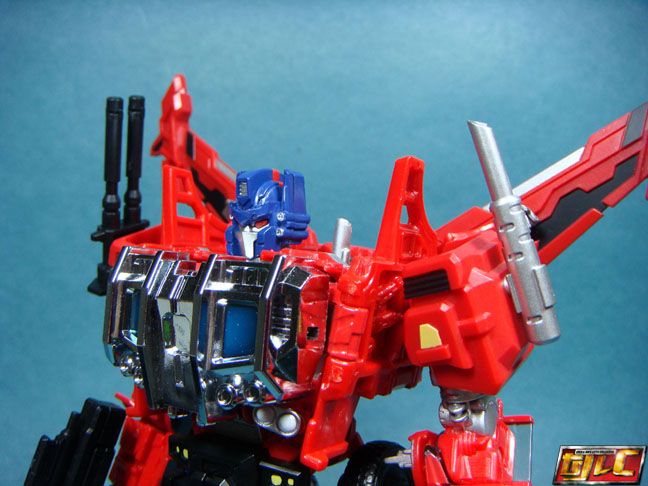 With the Henkei Optimus Prime.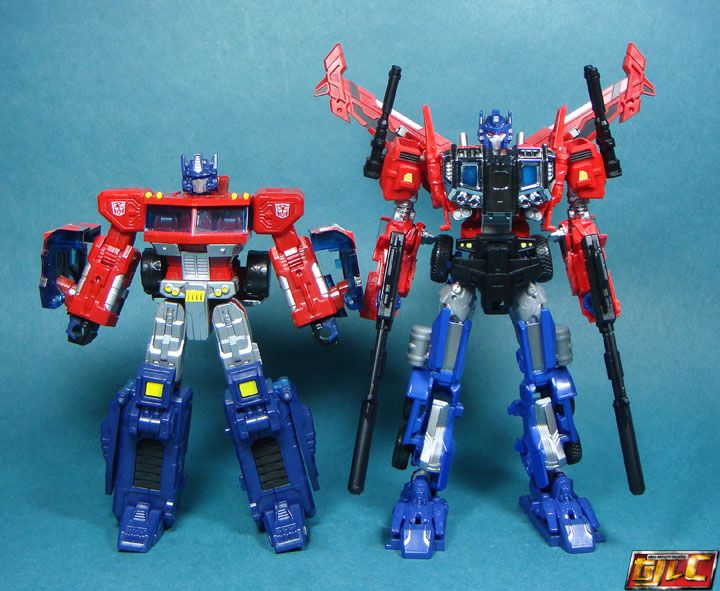 Vehicle mode.
The armor can be rotated like so.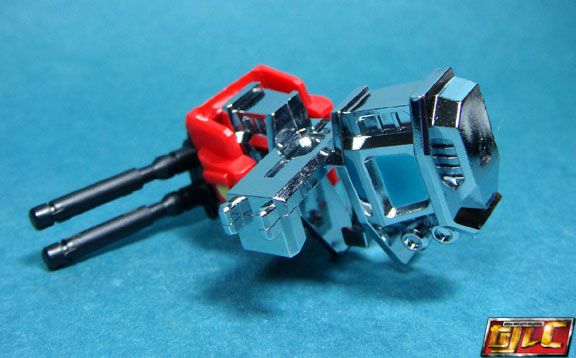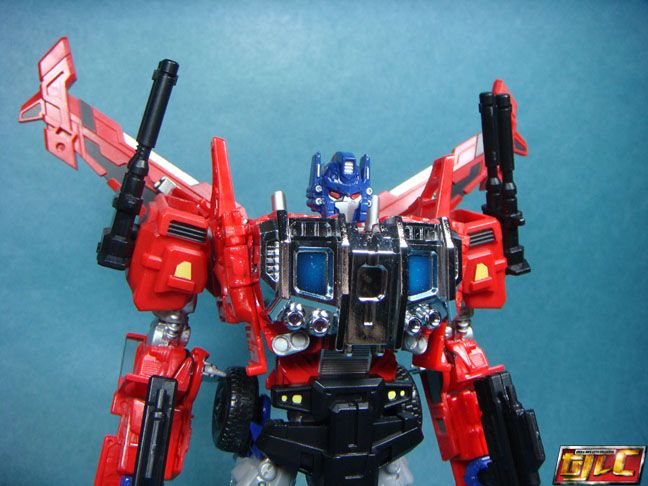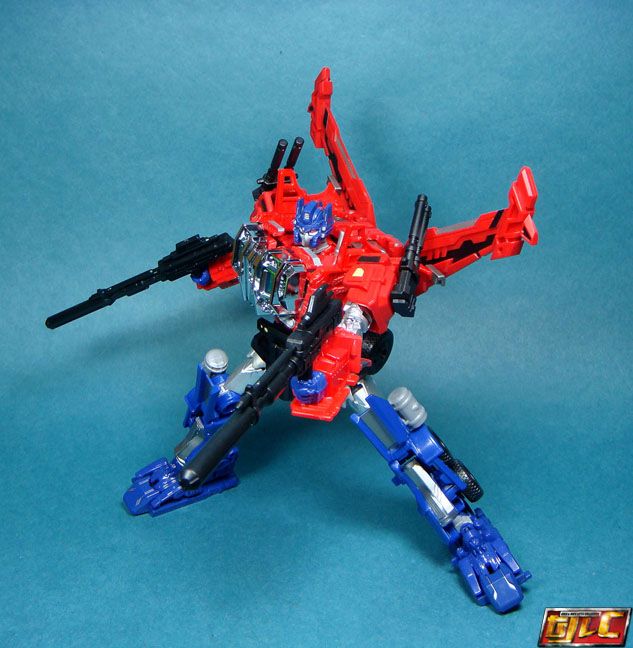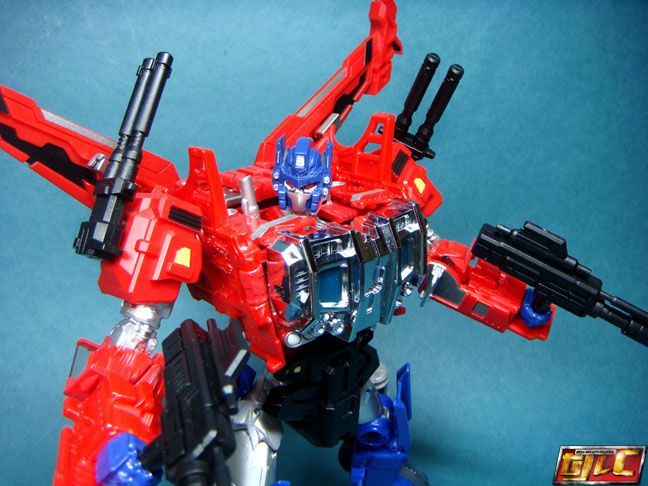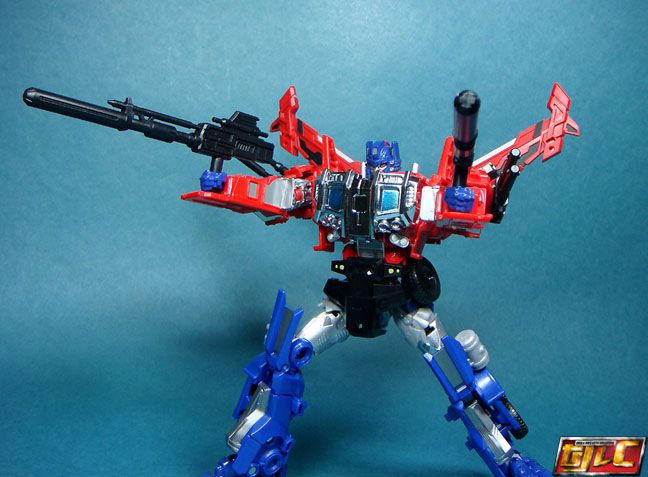 Overall pretty good for something below the $50 price point. I'll probably get a spare Prime if they ever go on sale for exclusive use with this armor.
A word of caution though, removing the feet plates is a hard task, I ended up having to use WD40 to get them off. I recommend either not putting on the feet plates or lubing them up with WD40 before you plug them into Prime's feet.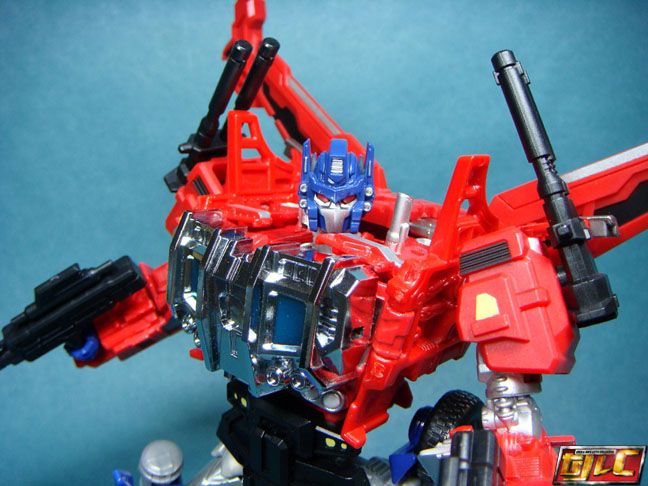 Gold