Transformers Earthrise Galactic Odyssey Collection Paradron Medics Ratchet/ Lifeline
Ratchet

The Autobot's chief medical officer, Ratchet is the guy who can fix anything. A miracle worker and sometimes the last hope the Autobots have, Ratchet never gives up.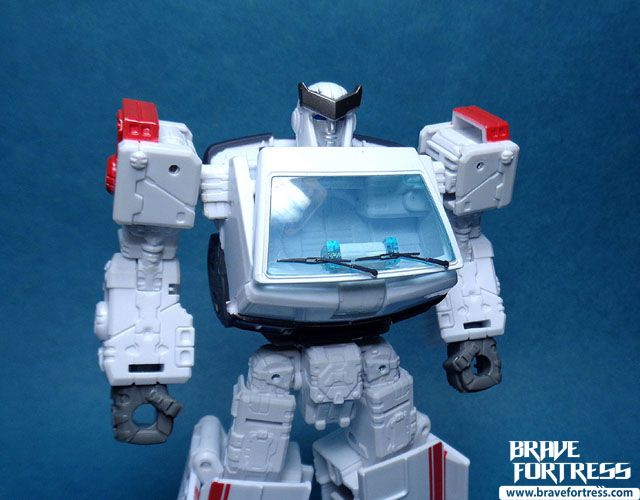 The figure is a retool of Earthrise Ironhide. The set is an Amazon Exclusive.

He comes with his blaster (laser scalpel?).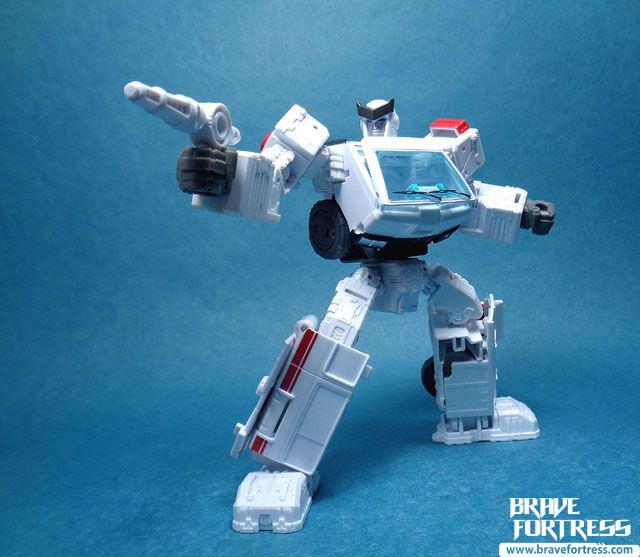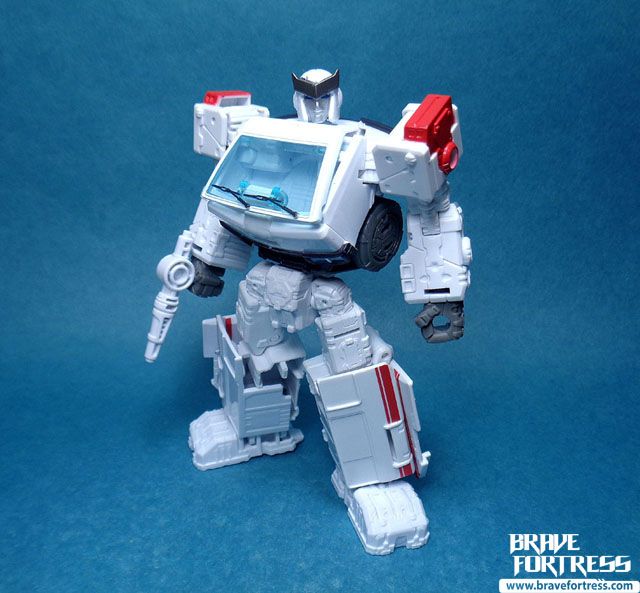 His vehicle roof can be used as a shield in robot mode.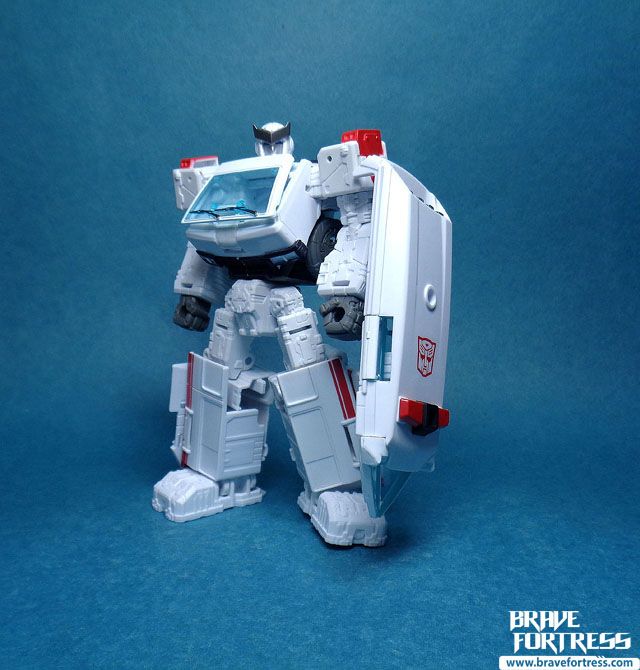 The shield can be mounted on his back.

The shield actually features deployable cannons, same as Earthrise Ironhide.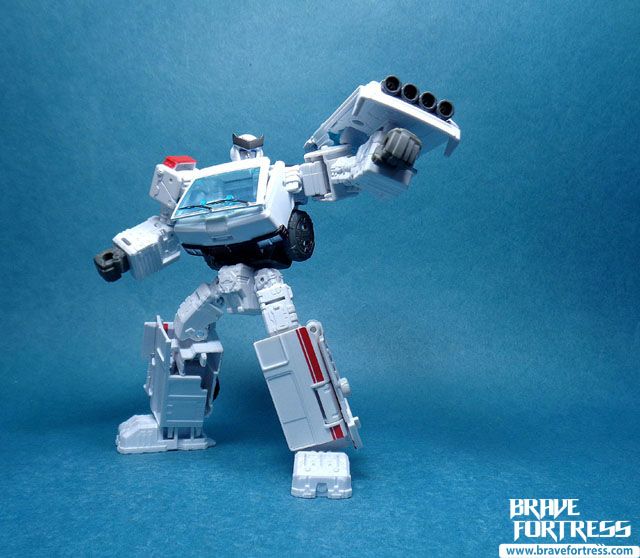 Lastly, the shield can be deployed as a weapons platform or a stretcher of sorts as well.

Comparison with Siege Ratchet.

Lifeline


A medic on the pacifist planet, Paradron, Lifeline, like other medics of Paradron, devote their lives to peace and healing, while vowing never to arm themselves, no matter the cost.

The figure is a redeco of Earthrise Arcee. The "green Arcee" design actually first appeared as nameless Paradron Medics in season three of the original G1 cartoon ("Fight or Flee").

It's a shame the ER Arcee didn't have this level of paint detail on her face. It makes a whole world of difference.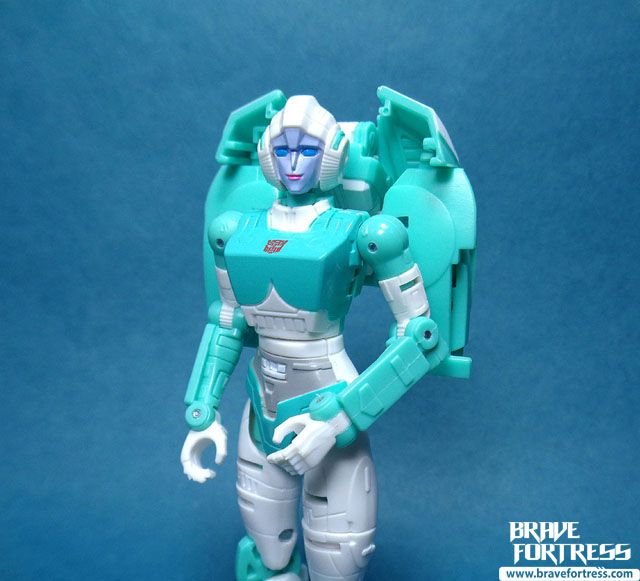 She comes with a clear blaster (Energon infuser?) accessory.

Like with Arcee, she comes with a ridiculously oversized backpack.

Be VERY careful not to loose the clear plastic spoiler part of the backpack. This piece fell out on mine as I was removing it from the box and I didn't notice it was missing until after the photoshoot and I stepped on it. Sheesh.

The backpack can then be flattened to become a hoverboard of sorts…

Her feet can be pegged into the ports on the "hoverboard".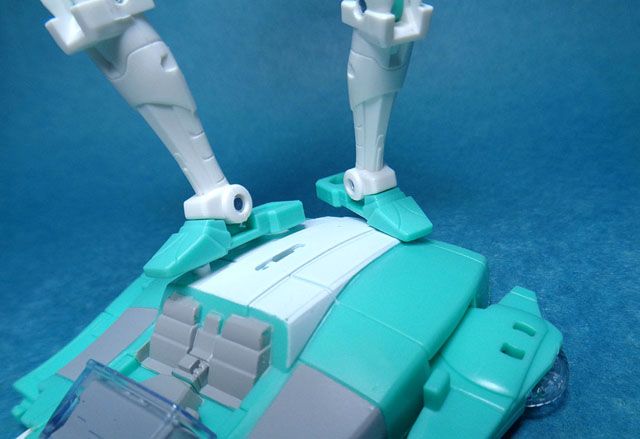 Comparison with Earthrise Arcee.

Overall, a pretty good set. It's a good pairing for these two "medics". Ratchet is probably the best non-MP version out there, Lifeline just looks really great thanks to the face paint apps.
For me, it was annoyingly difficult to get this set. First, Amazon cancelled my pre-order and then my "back-up plan" preorder from a Japanese Ebay seller got cancelled later on as well. I eventually had to ask for help from a good friend in Canada (thanks Erik!) to help me out and order this thing from a seller on Canada's Kijiji online buy and sell site. Sheesh. But at least I learned what Kijiji was.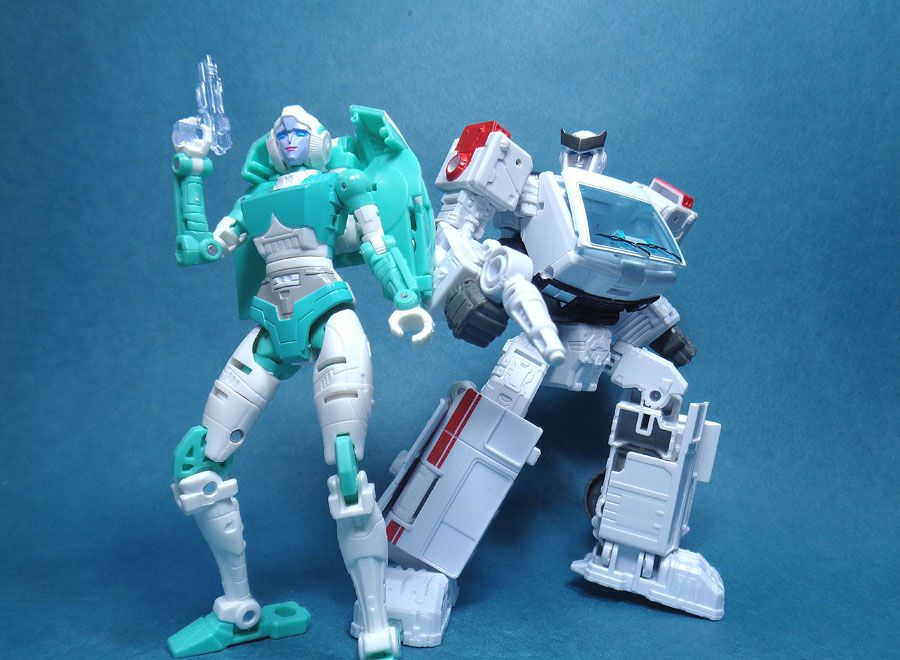 Gold