Transformers Fall of Cybertron Sideswipe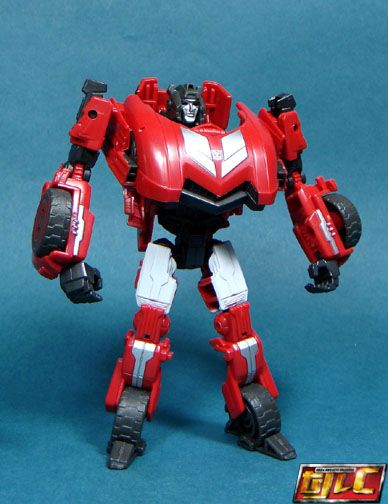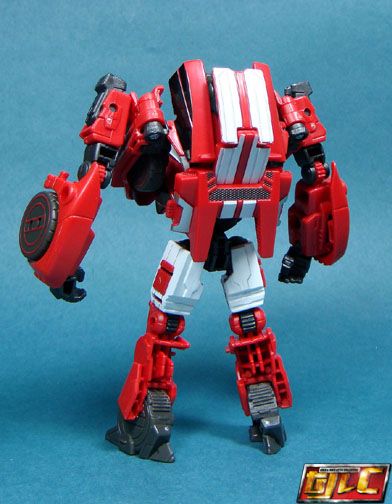 Sideswipe's gun is the Path Blaster, it appears in the Fall of Cybertron Game.

Path Blaster can telescope.

Unfoturnately, the blaster is so damn heavy, Sideswipe can hardly lift it! Poor design here.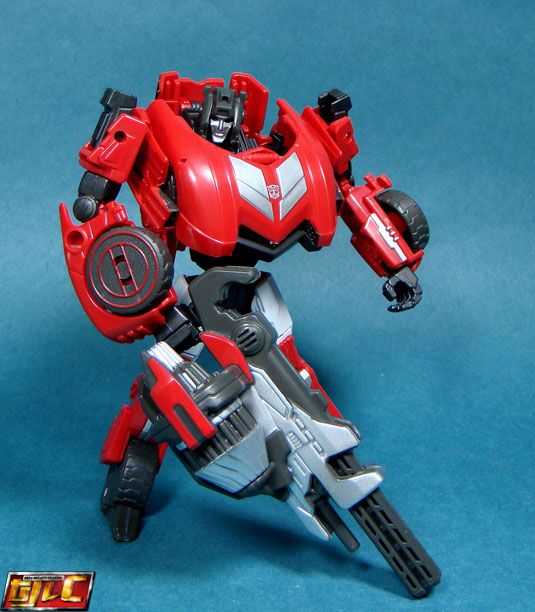 This is the best pose I could manage.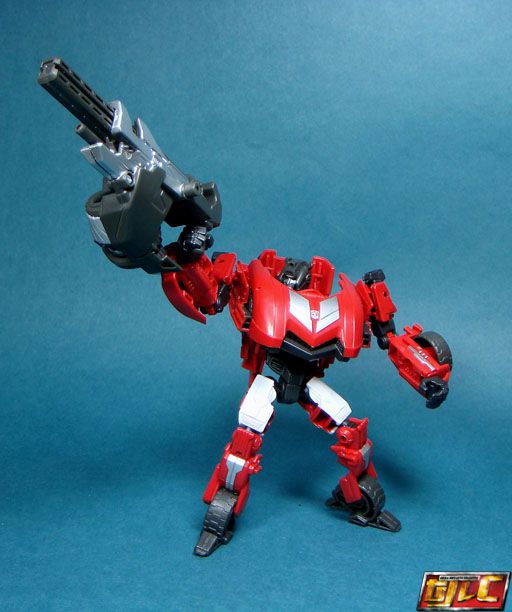 Path Blaster can also be equipped in vehicle mode.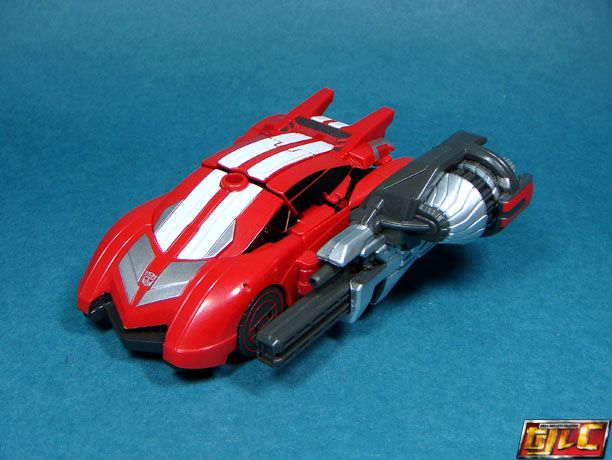 Sideswipe was a selectable character in War for Cybertron, but in Fall of Cybertron, he's only a background character in the story and cannot be selected.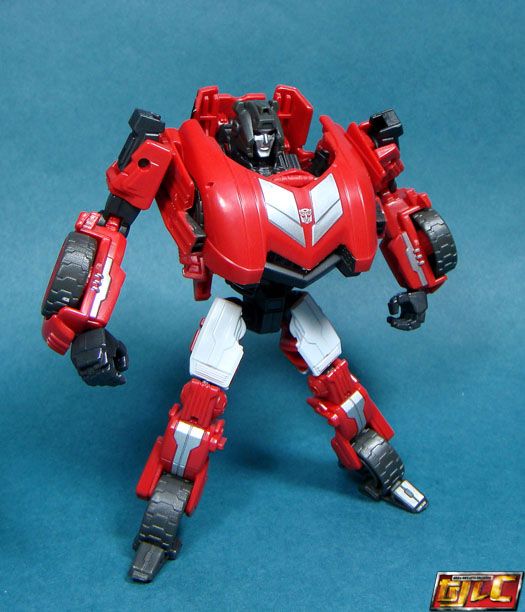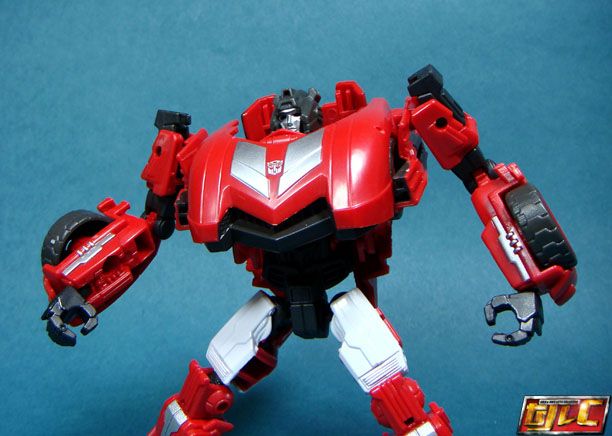 Gold