Transformers FansToys FT-05 Soar (Third Party Masterpiece Swoop)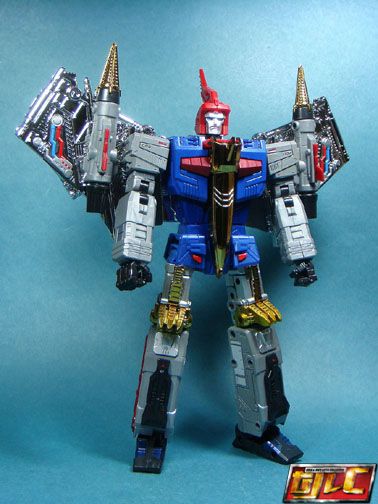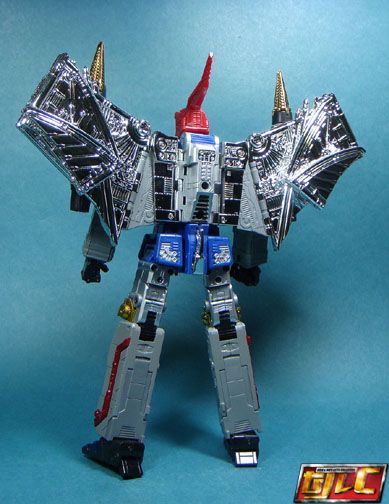 Unboxing tips:
Pull out the biceps, they are tough but they are supposed to be extended out in robot mode.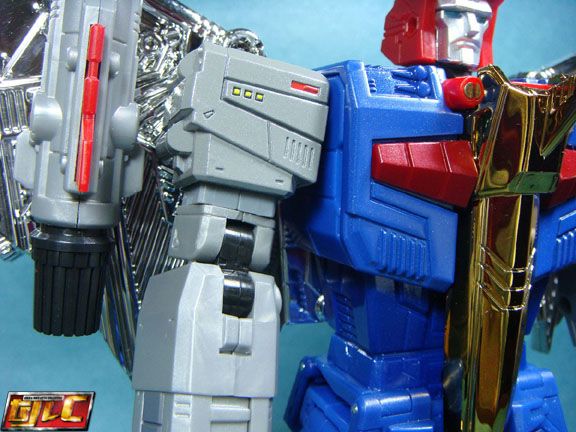 Lock these pieces in place.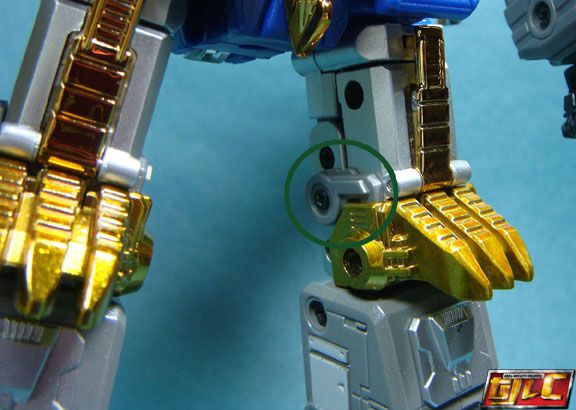 Open up the "heels" before standing the figure up.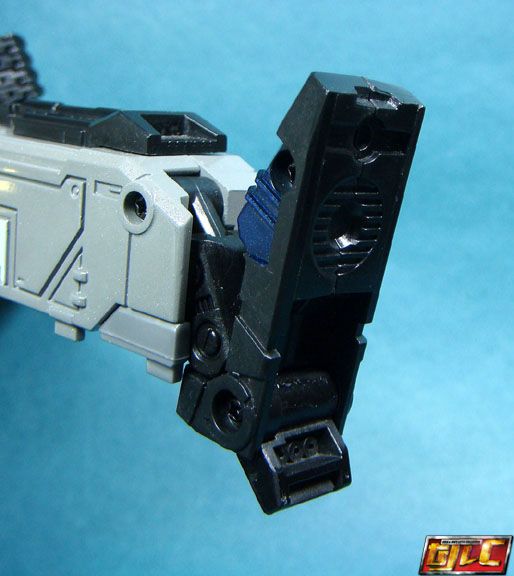 Flaming Swords require LR66 batteries (NOT Included)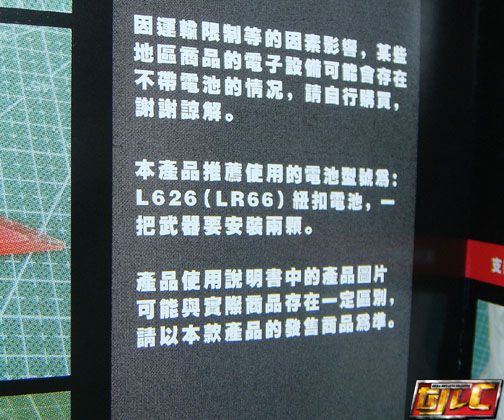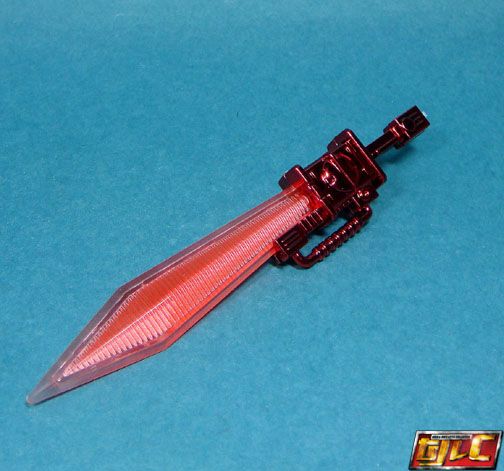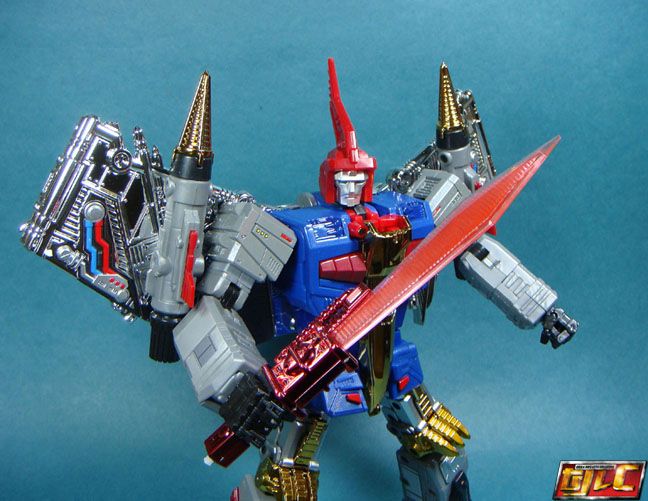 Soar has a "facial expression change" gimmick. Just rotate the faceplate and we get his "smirking" face.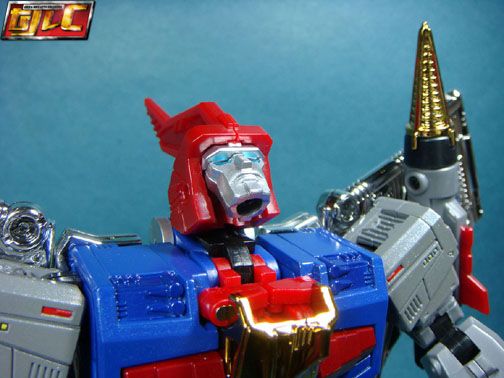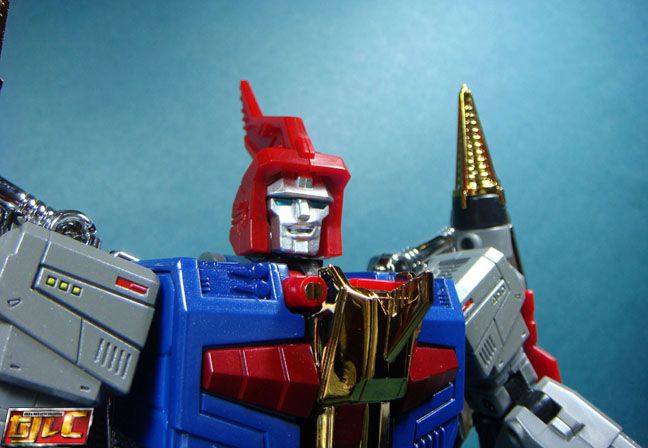 Missile launchers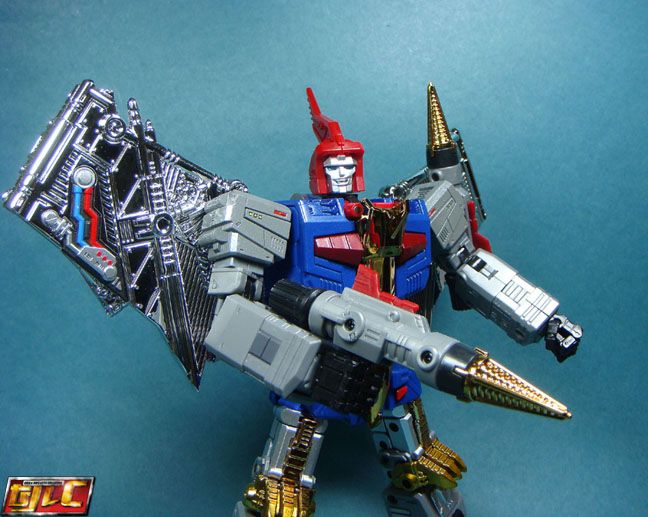 Optional "non-chromed" wings included.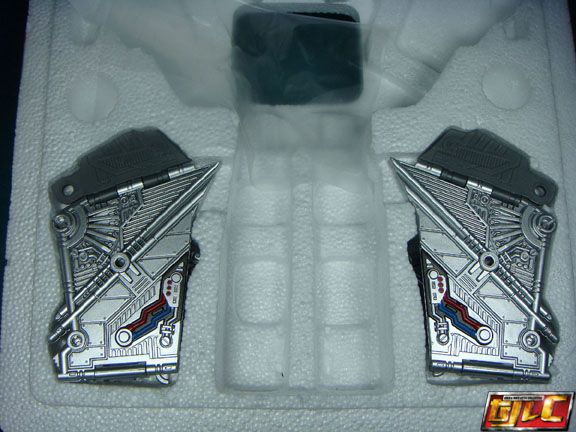 Transforming into dino mode is a bit difficult, I couldn't get this piece to fold in like the other leg.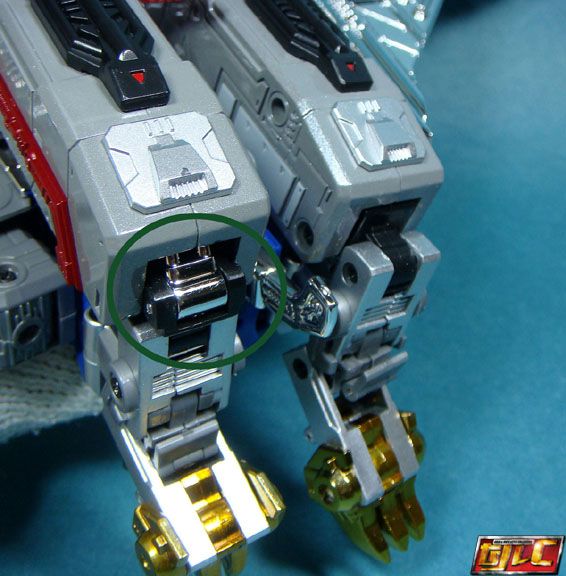 Plus it's very difficult to line up the chest pieces when in dino mode.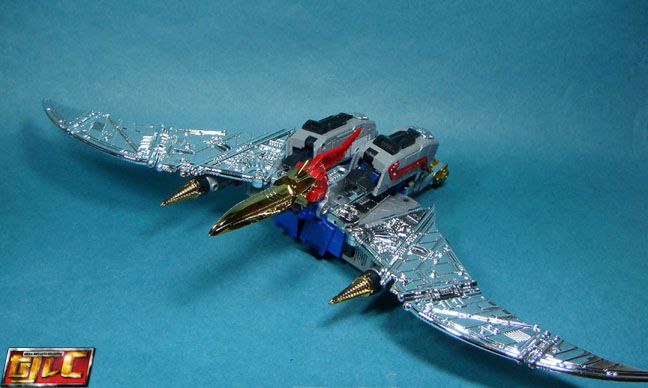 Fanstoys included a flight stand for this figure.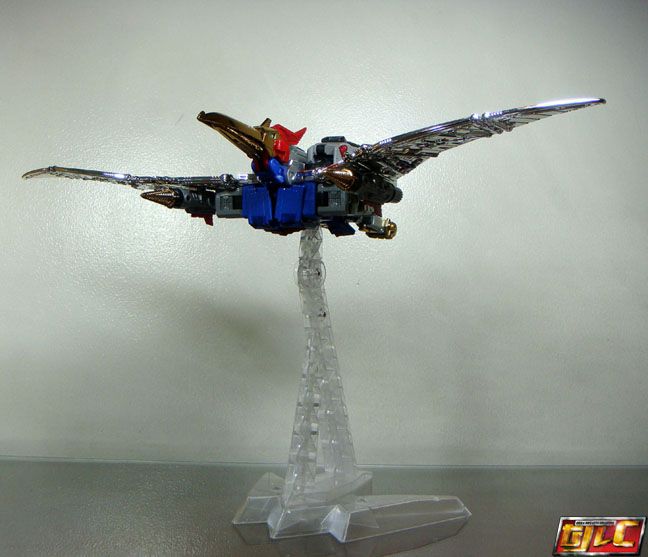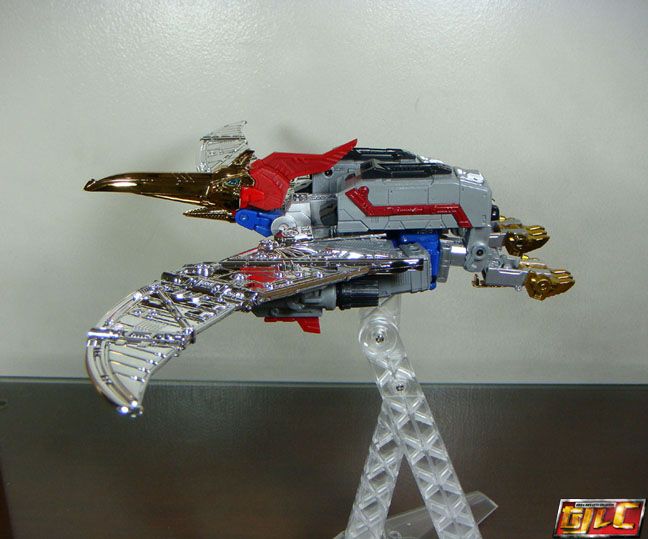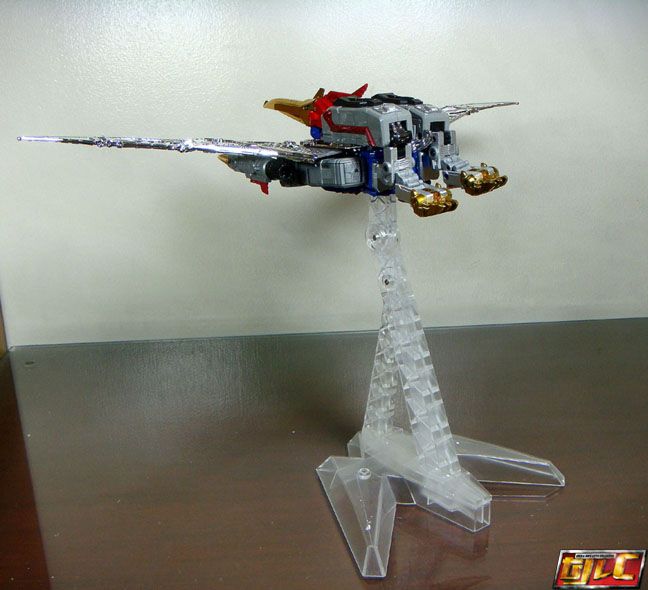 Flight stand plugs into his belly.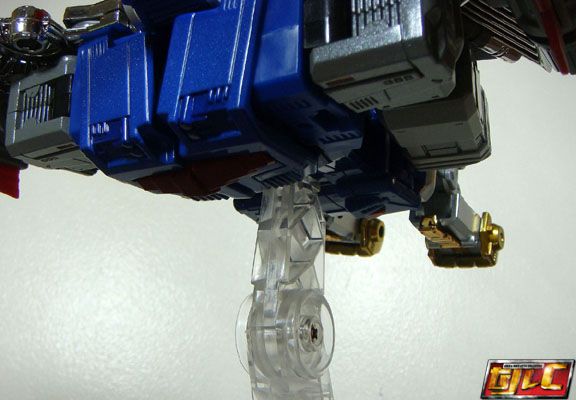 Sword also plugs into the stand.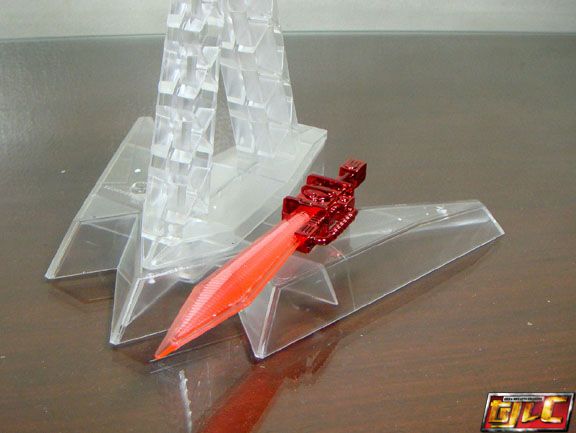 Maw opens and closes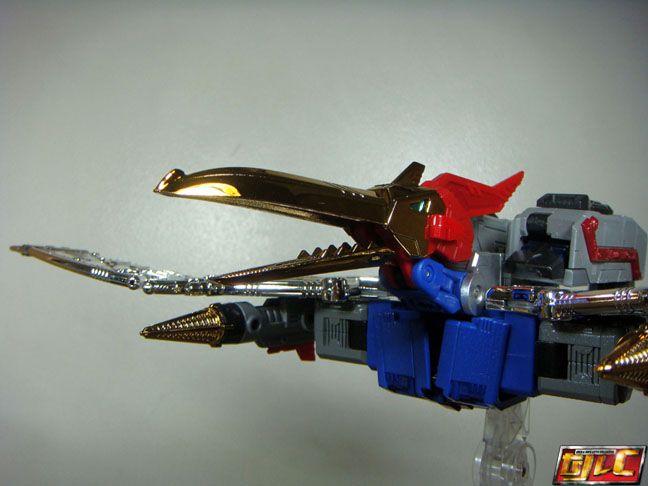 Also included is optional clear parts for the Pterodactyl head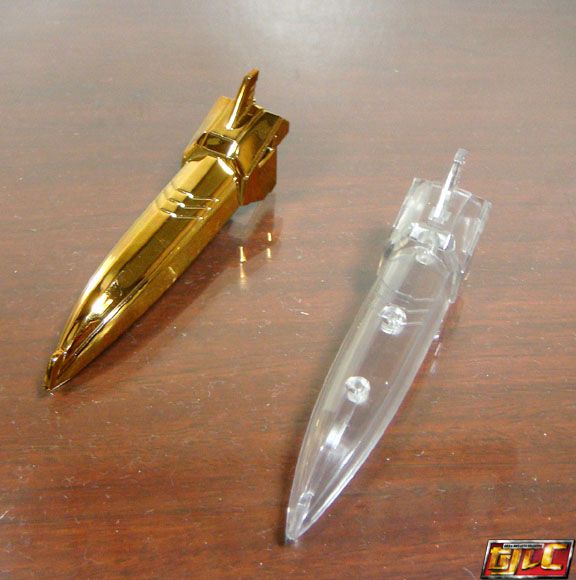 You will have to remove 3 screws to get the the chrome part off.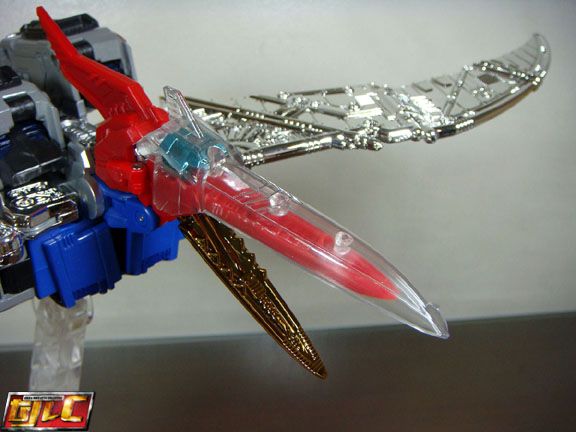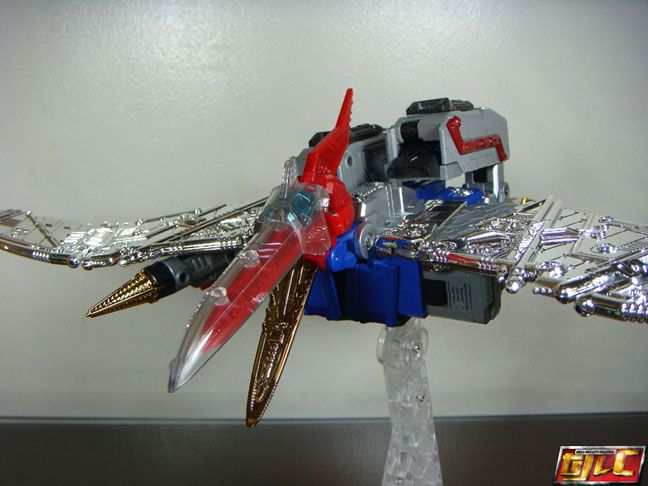 Soar weighs roughly 709 Grams (Scoria/Slag is 870 Grams). Soar has diecast chest plates, lower torso, shoulders, and lower legs. Pretty good.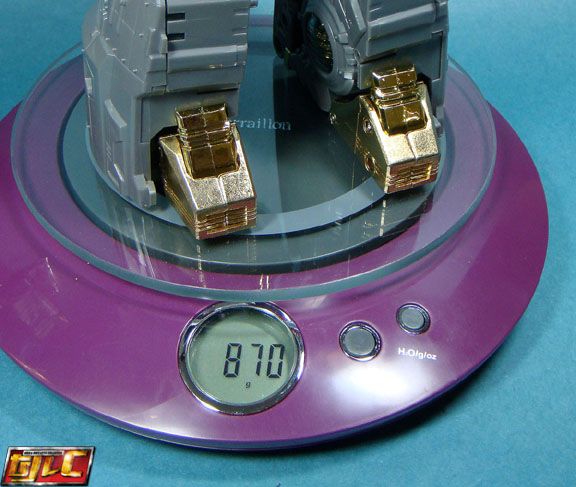 Comparison with Scoria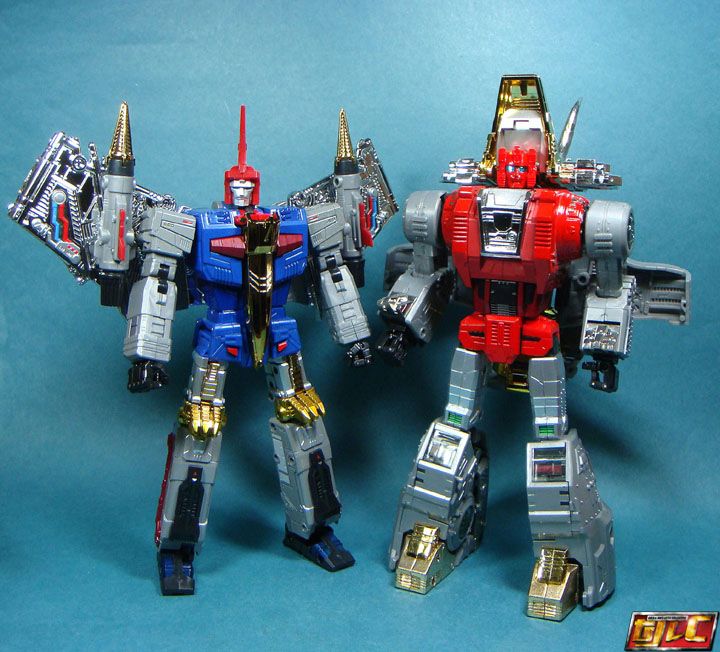 I'll try to do a better group shot when we get the other Dinobots. .
Gold