Transformers FansProject Crossfire Aerial Team Appendage Add-on kit
Box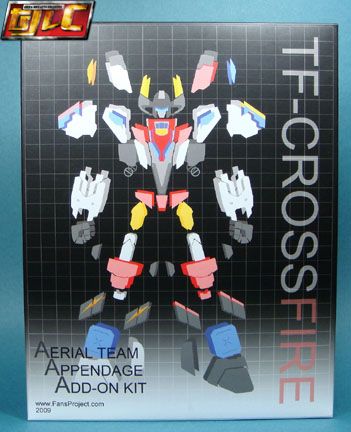 Tray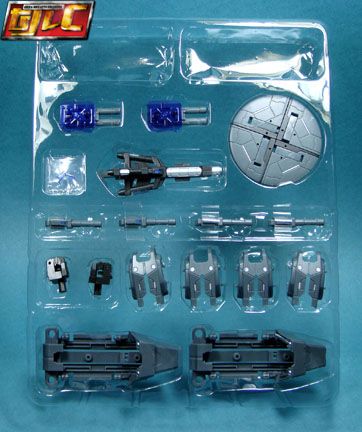 With the Superlink version of the Aerialbots
The parts can be added as weapons to the individual Aerialbots
Afterburner.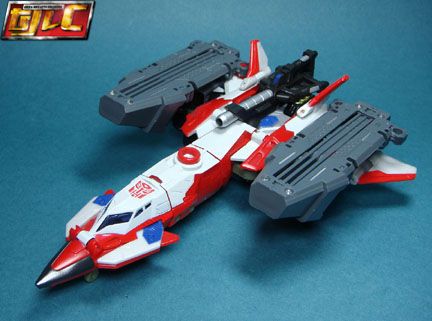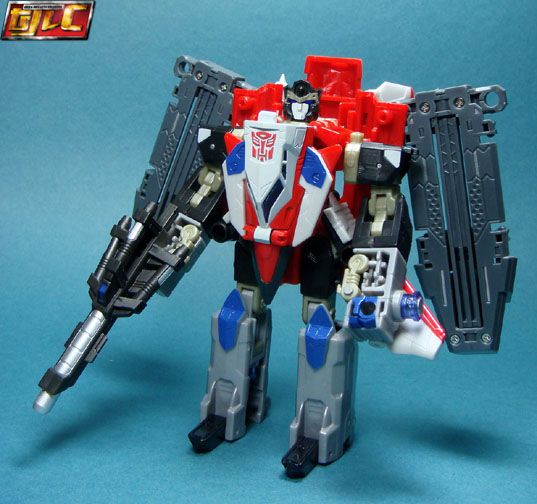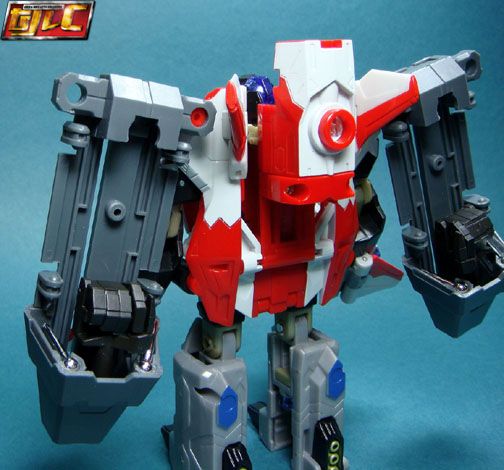 Only Sling gets parts, the radar dish, his "twin" Skydive doesn't get anything except a gun.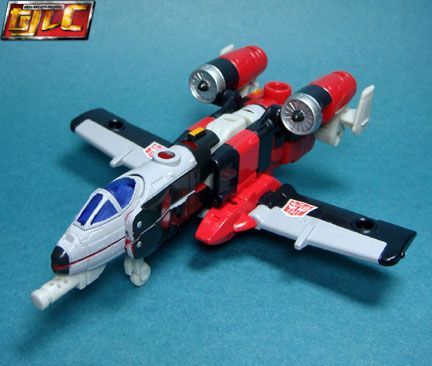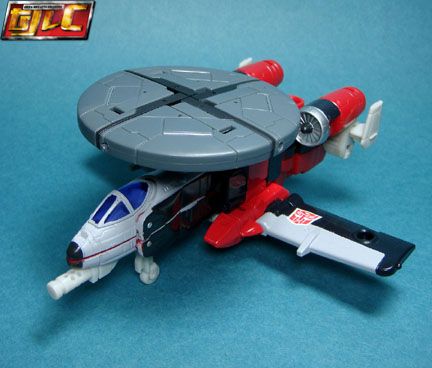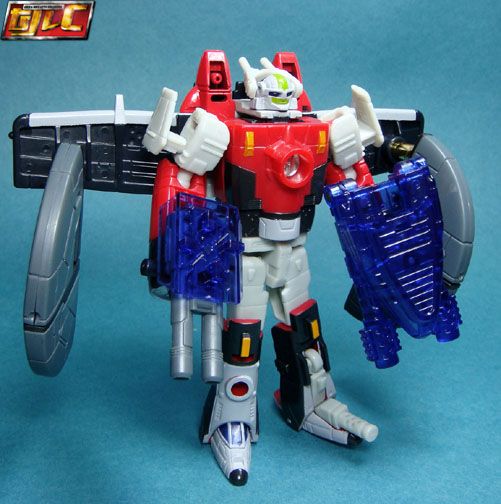 Both Firebolt and Air Raid come with attachements for extra guns.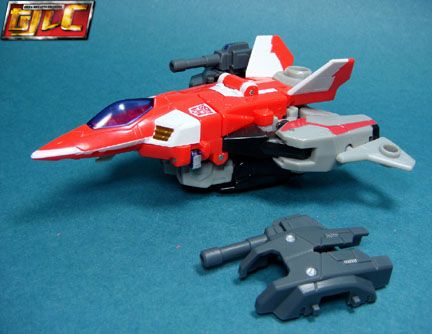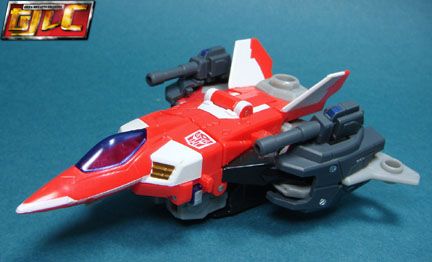 Aerialbots power up!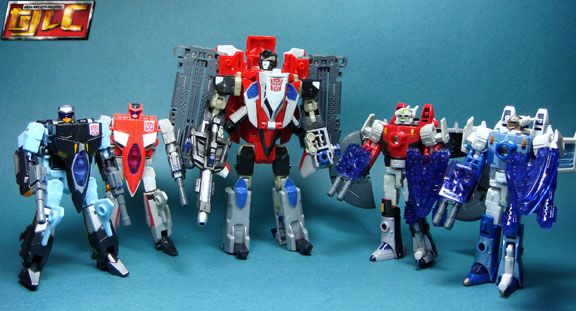 To form Superion, I find it easier to connect the knees when the joint is bent then when pushing it upward.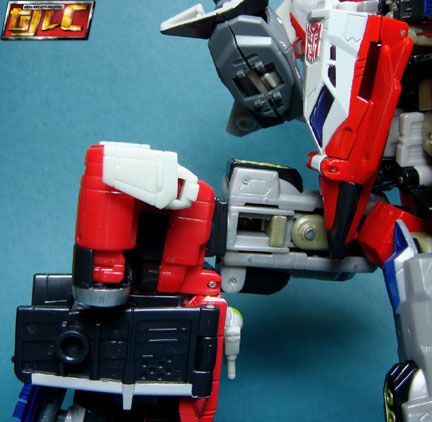 Without the parts it's a little awkward to look at.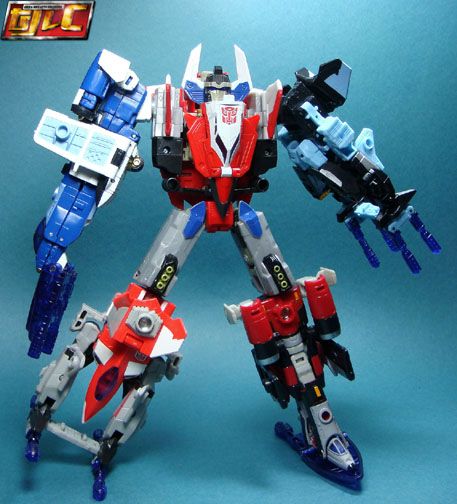 With the parts.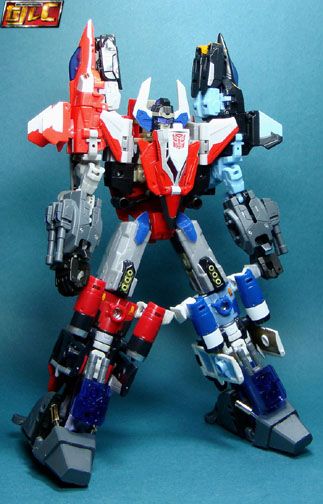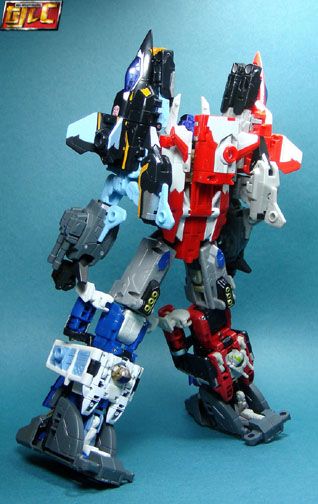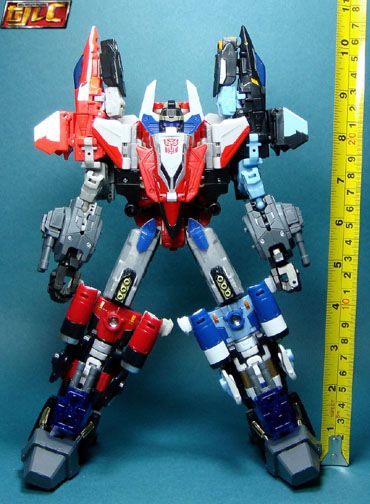 A main drawback here is that the legs can't be closed together. You also can't swap the Aerialbots around either, the parts for the feet are only meant for Skydive and Sling.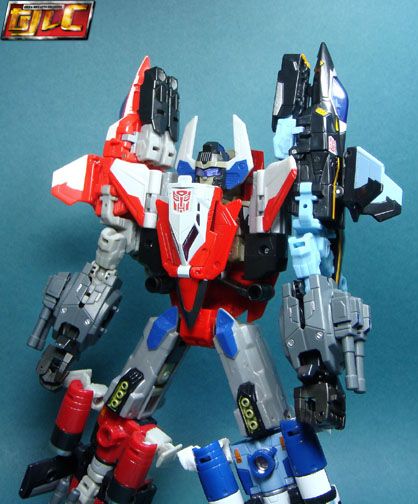 With Prime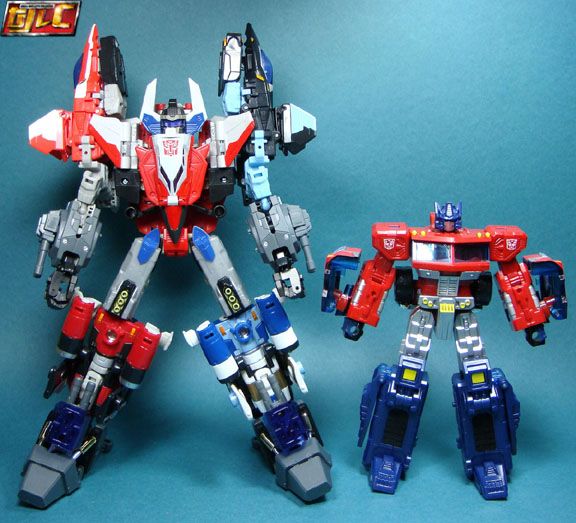 Various action poses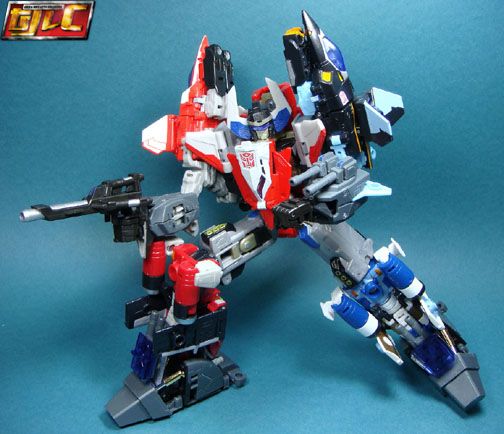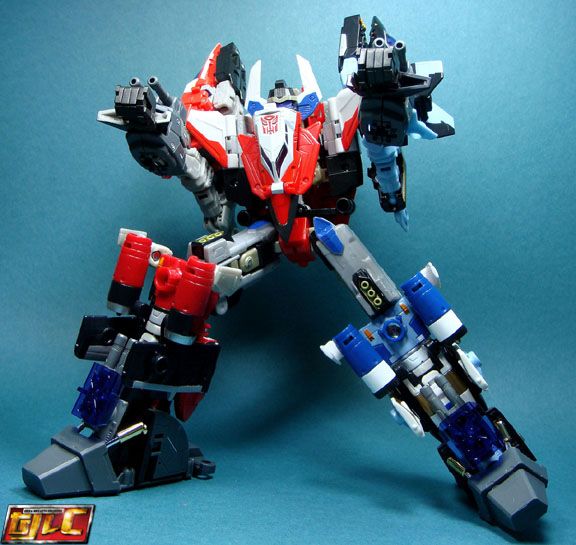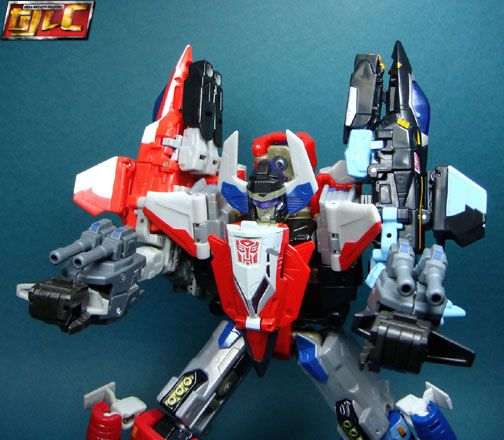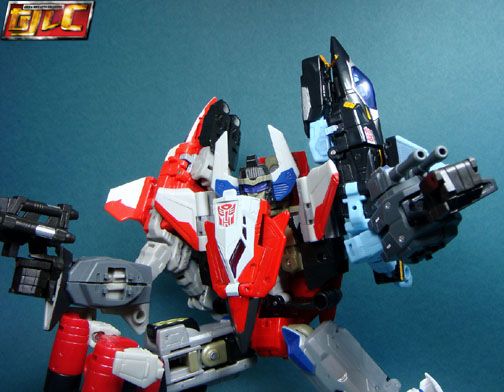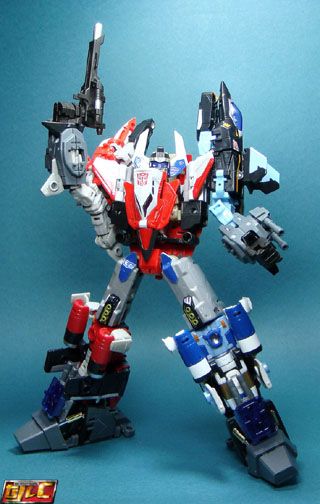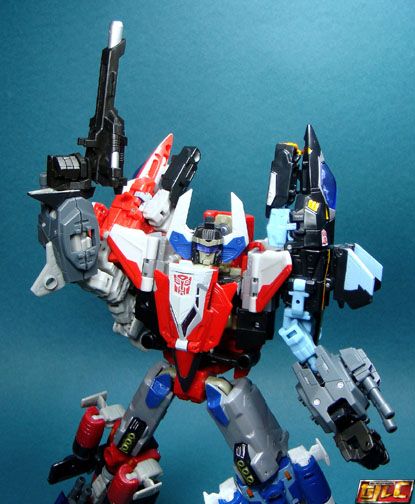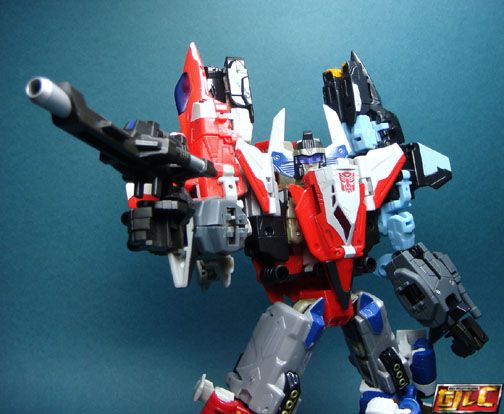 Not bad, my only real complaint is how hard it is to get the feet parts in. But the set really adds a whole new look to Superion. I'd recommend it if you can find the set for $50-$60.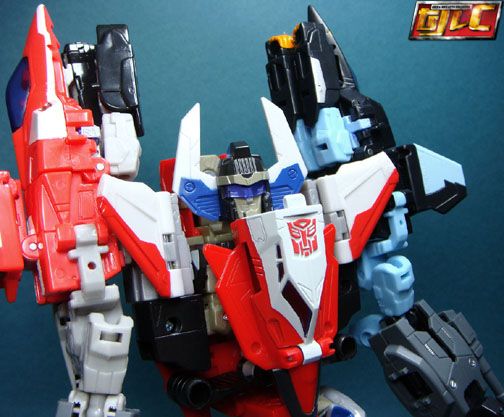 Gold