Transformers G1 Encore#19 Cassettes 3 (Rumble, Frenzy, Overkill, Laserbeak)
Transformers Encore Cassettes Daikusen Vol.3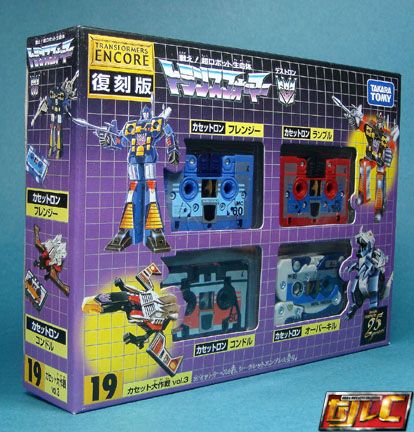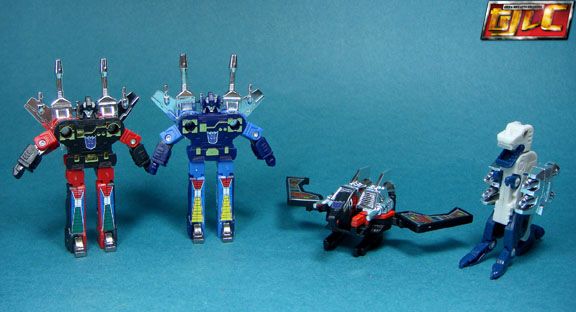 Overkill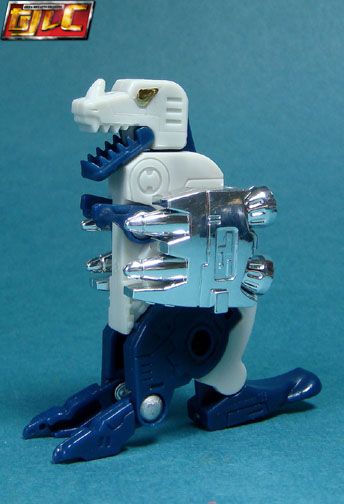 This time around Takara-Tomy printed the "cassette" side instead of just applying stickers for Rumble and Frenzy. The joints and feet are also diecast parts for Rumble and Frenzy.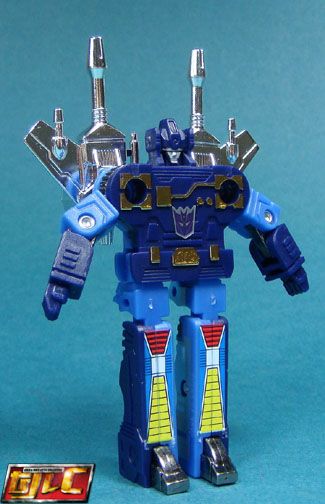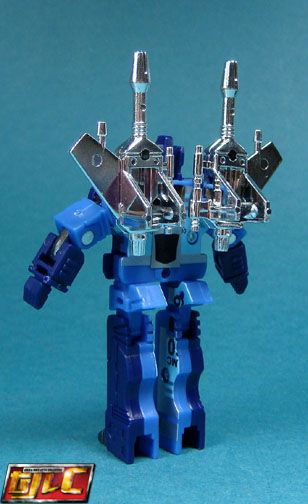 The names are still reversed here though (Rumble is still the red one).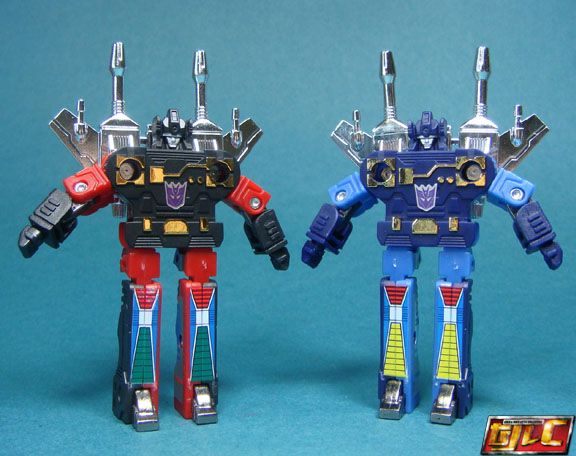 "Frenzy" (Rumble in the US market)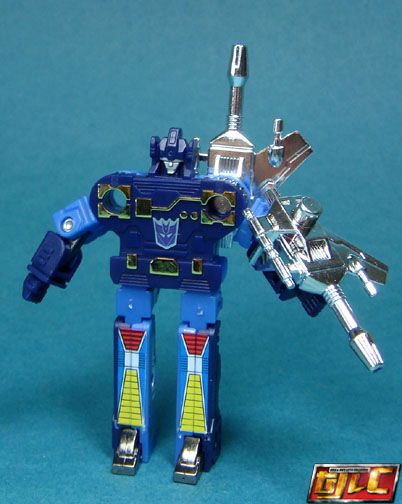 With Soundwave.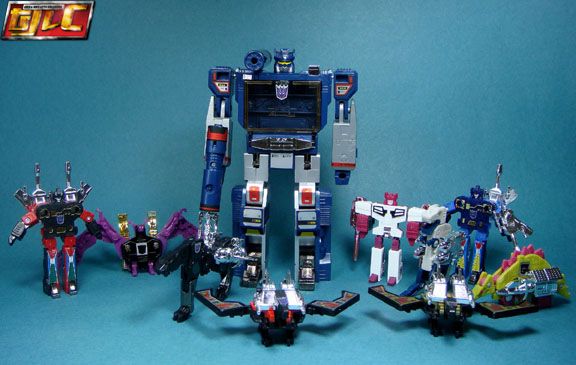 For the unfamiliar, the pink robot is Flipsides, a Decepticon spy, she came with Twincast, the blue and yellow reborn Autobot Blaster under the E-hobby Banner (she infiltrated the Autobots posing as one of Blaster/Twincast's cassettes but her true allegiance is to the Decepticons).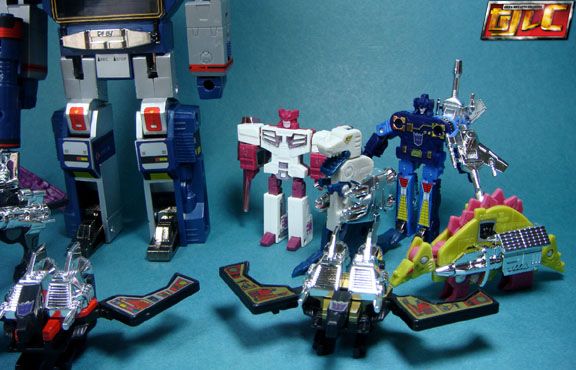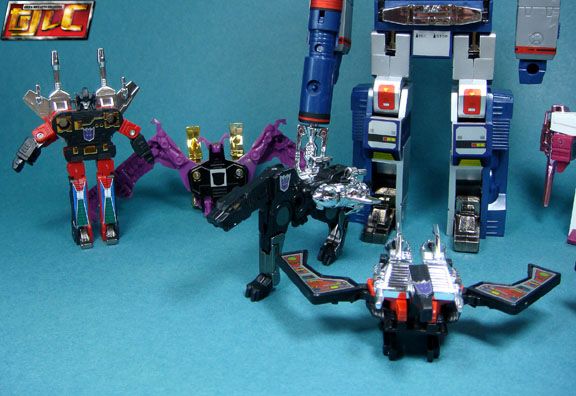 Cassette wars!

Gold