Transformers Generations Selects Sandstorm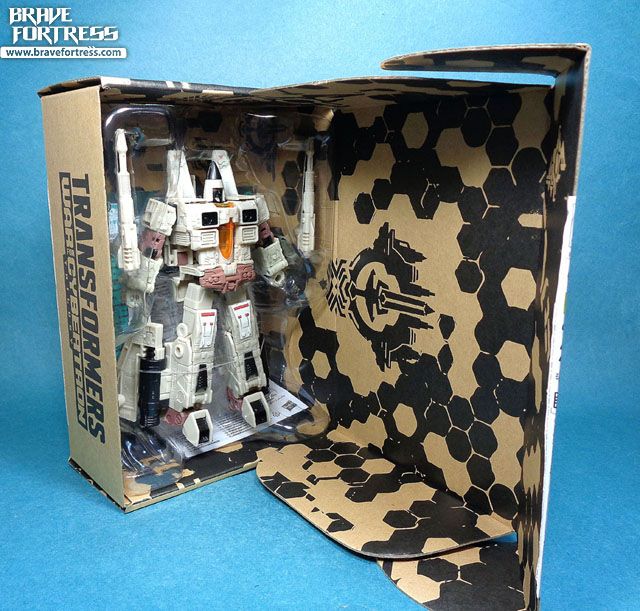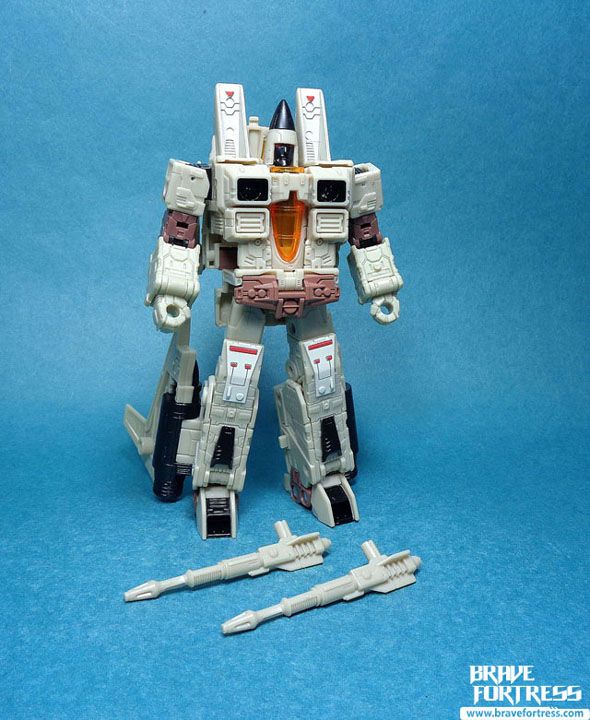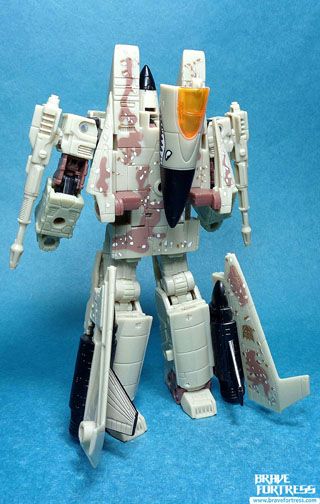 Originally meant to be introduced in the Generation 2 toyline but was cancelled, Sandstorm (not to be confused with the Autobot Triple Changer) is a redeco of Ramjet, with a desert camo-theme. The original figure was not intended to be a conehead but I guess it kinda works. Not much is known about this character since it's relatively "new" and lacks any real background.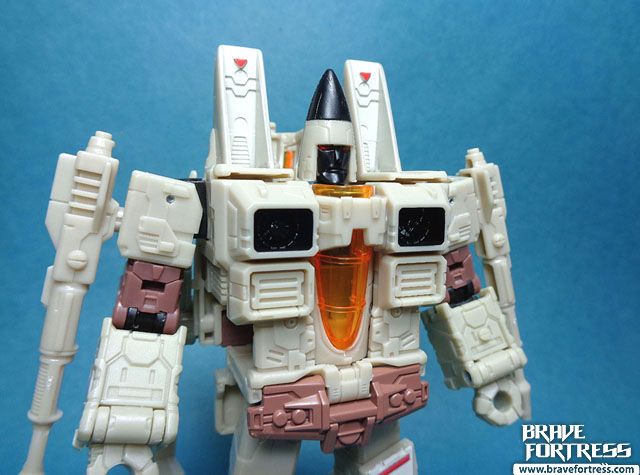 He comes with the standard Seekers Null-Ray guns.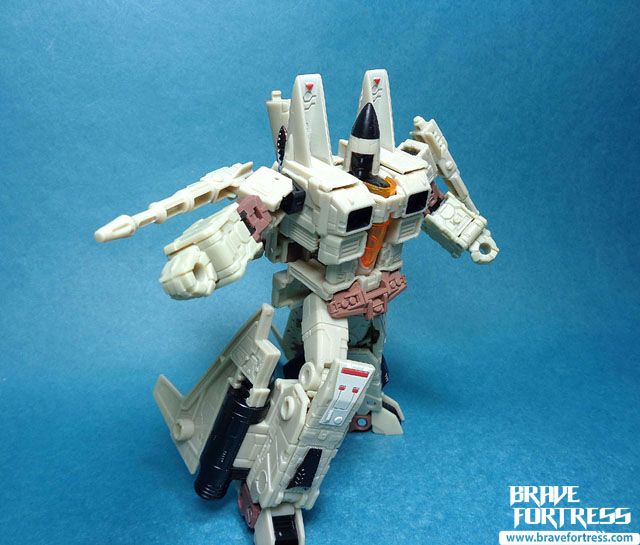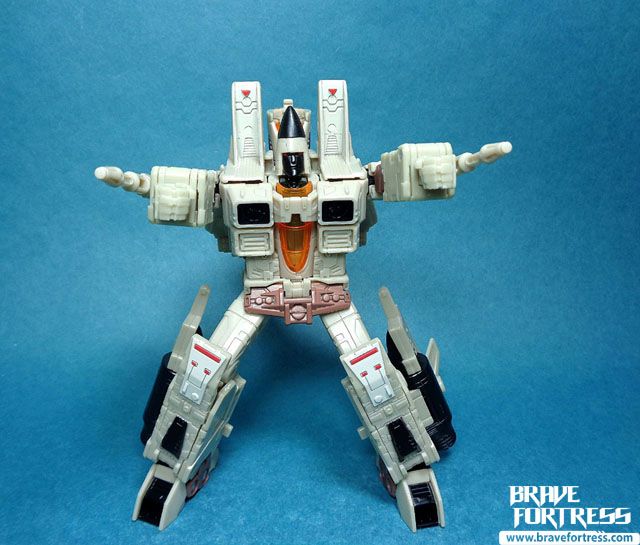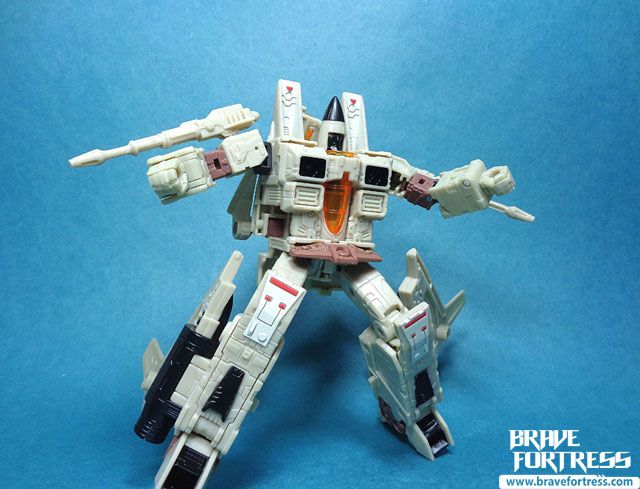 I'll do a proper Seekers groupshot when I get G2 Ramjet in.
Gold