Transformers Henkei Cheetor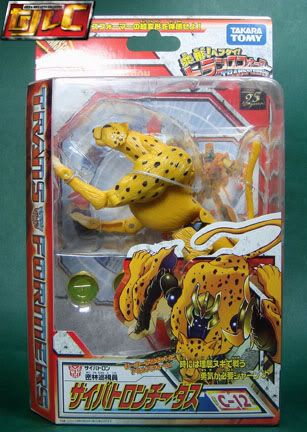 Pushing the button on Cheetor's back activates the Jaguar head to pull back and change the eye color to red.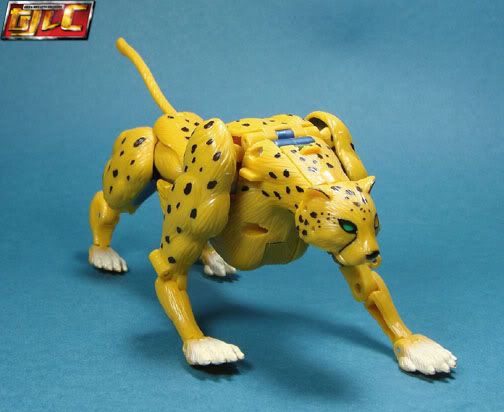 Robot mode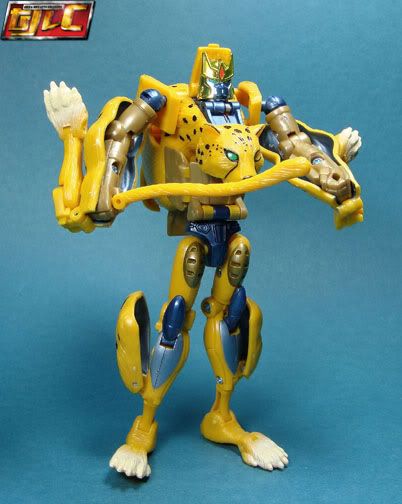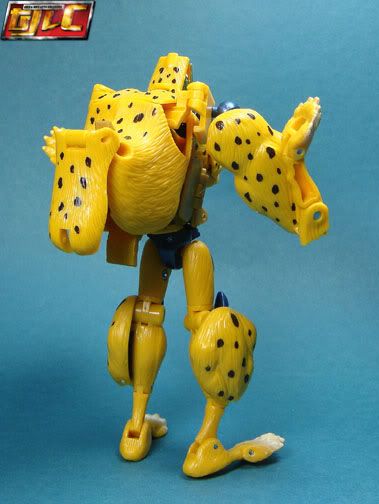 Cheetor's "hump" in robot mode really looks bad.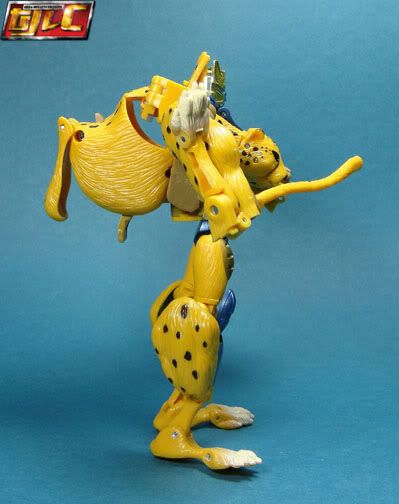 Tail transforms into a whip.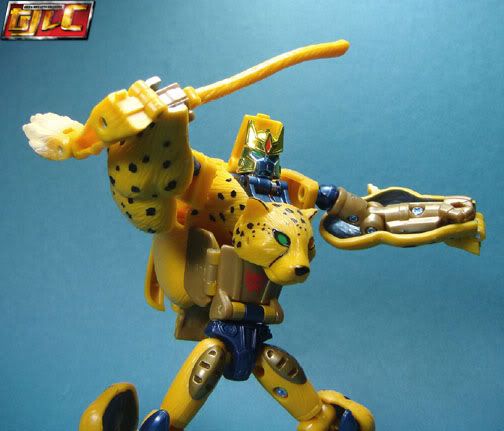 Throwing discs can be stored in the legs. But it's difficult for Cheetor to hold onto the discs.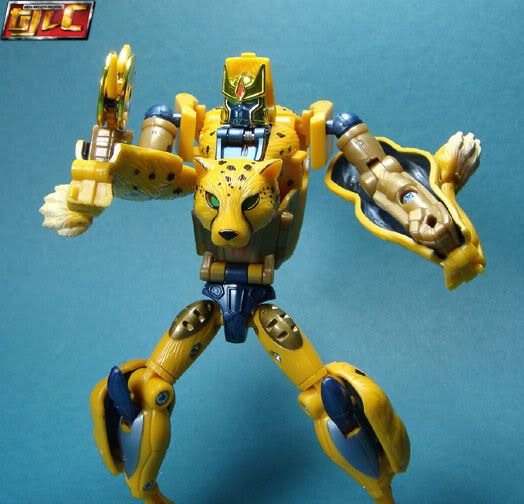 Comparison with other Henkei.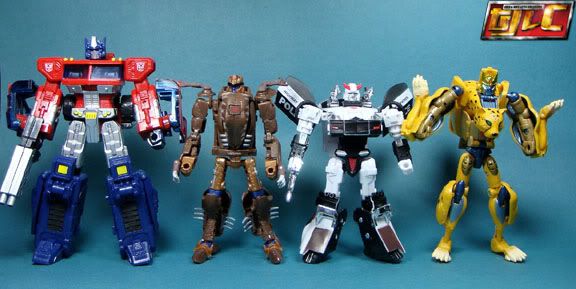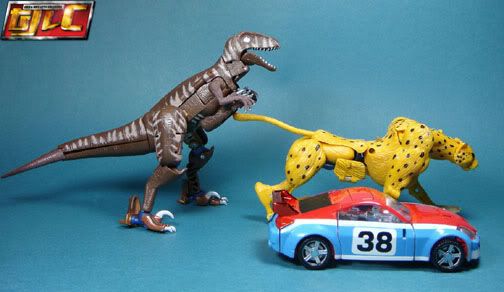 Gold