Transformers Henkei Onslaught.
Box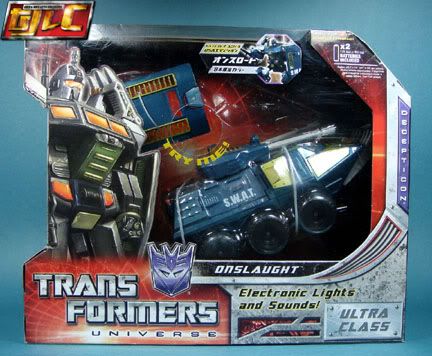 Vehicle mode features sound effects.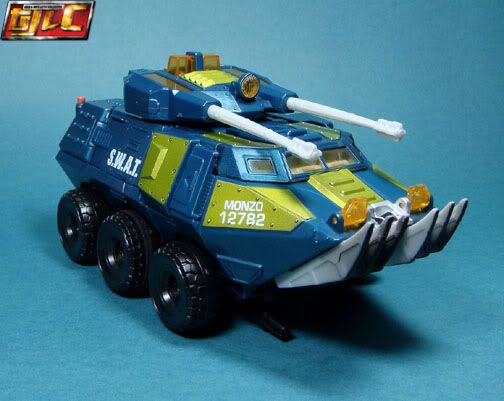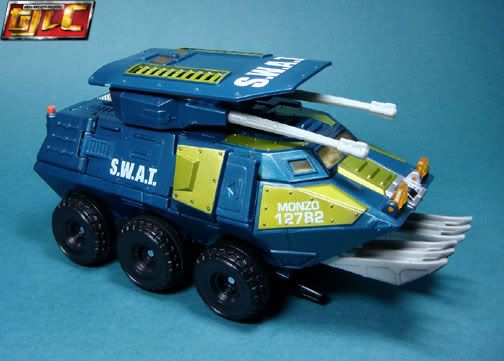 Robot mode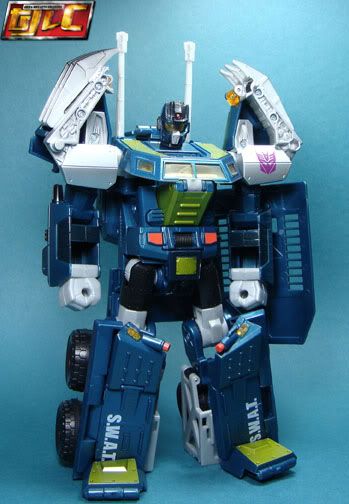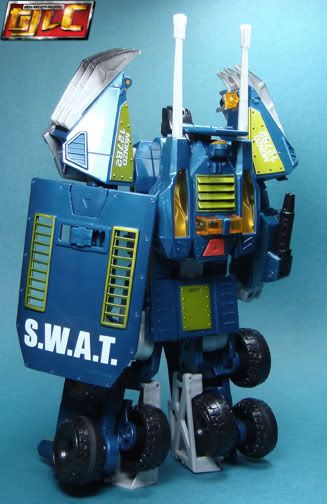 I've been holding off getting this one for long time, I never really liked the design much since it didn't look quite like it's G1 counterpart in vehicle mode. I decided to finally get him, and boy was he worth it!! Sure the vehicle mode still wasn't appealing but the robot mode looks great! I like it more than Powerglide and Silverbolt.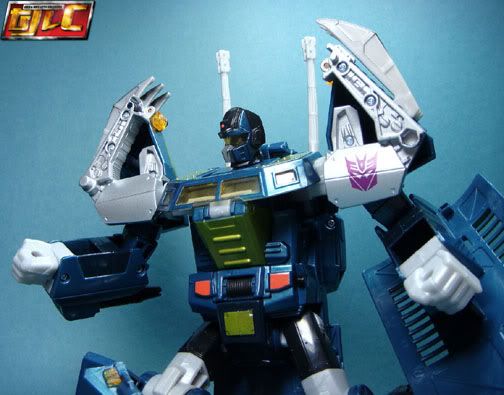 Comes with a hidden forearm blaster.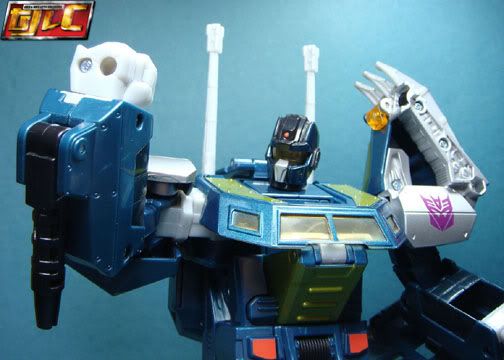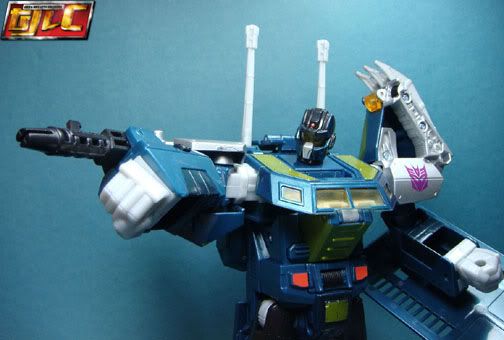 And riot shield.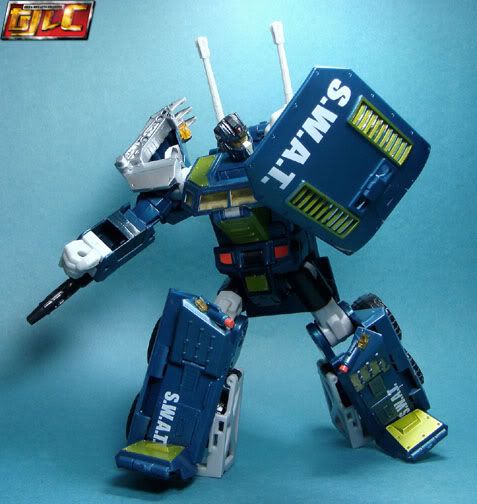 With Henkei Silverbolt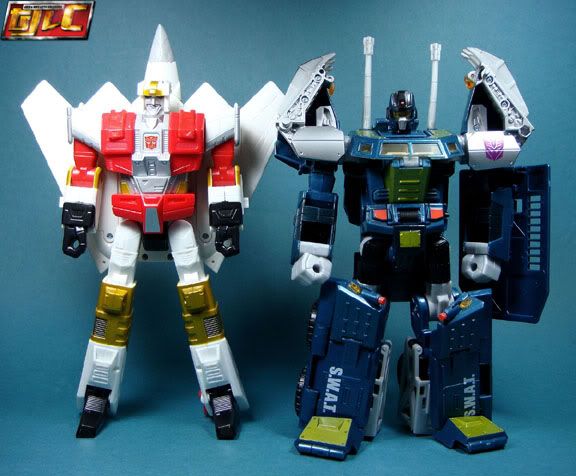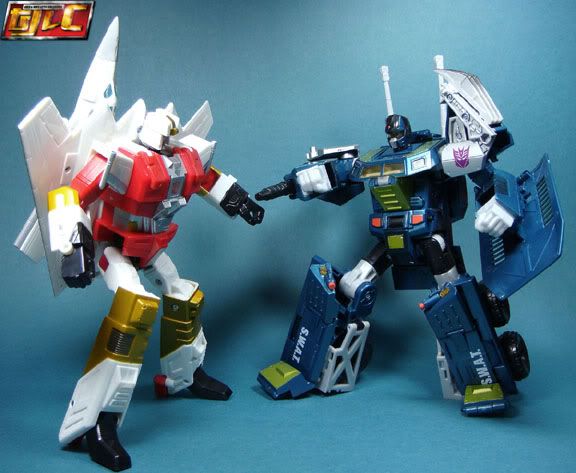 With Henkei Megatron.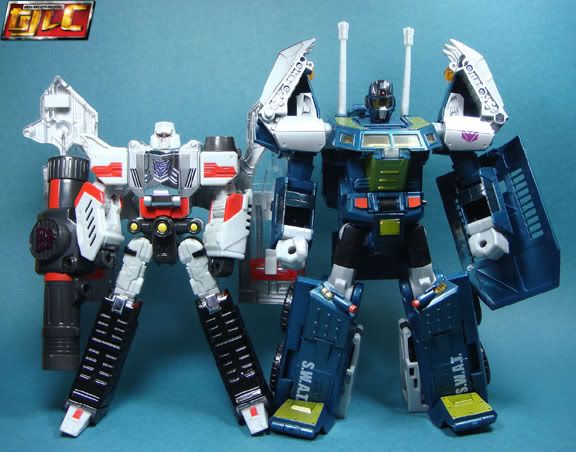 Gold