Transformers Hunt for the Decepticons Voyager Class Banzai-tron
A straight up repaint of Bludgeon, his vehicle mode is also the same, a Type 90 tank. Banzaitron is based on a G1 Action Master of the same name.
Banzaitron is the supposedly master of Crystalocution (an ancient Cybertronian martial art in which opponents are destroyed via striking their metal fracture points).
With Bludgeon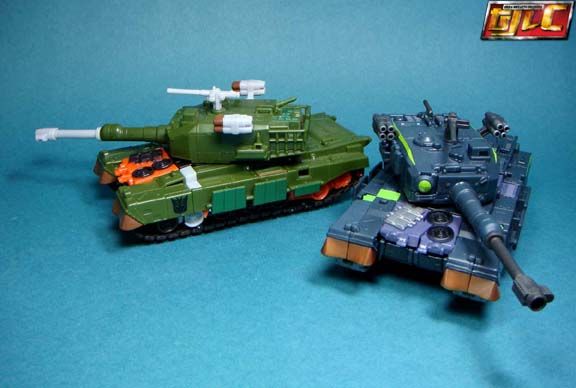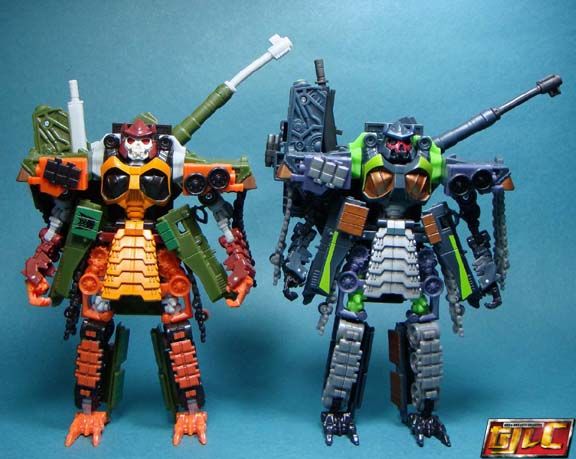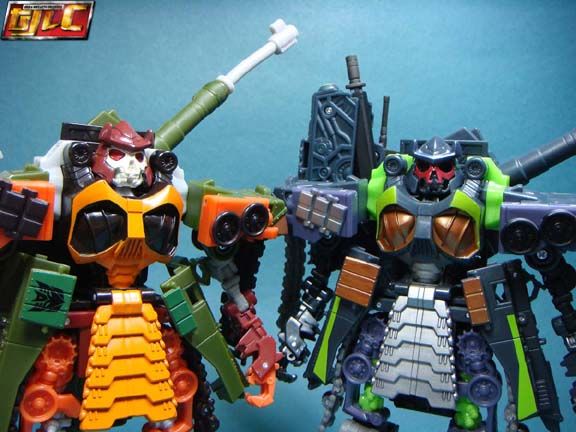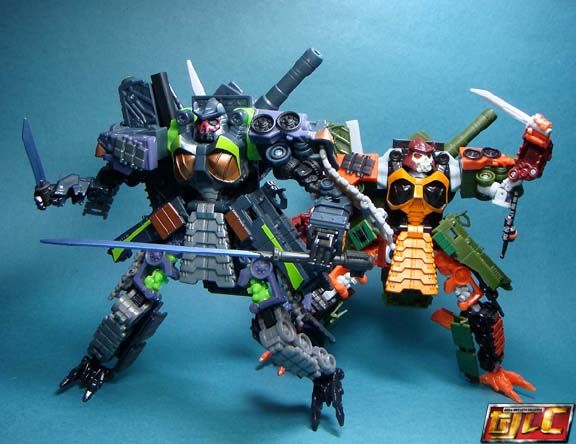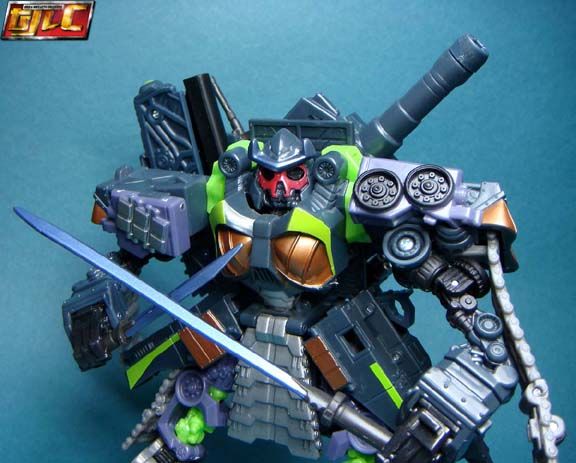 Gold