Transformers Mastermind Creations Knight Morpher Commander Optimus Prime
Box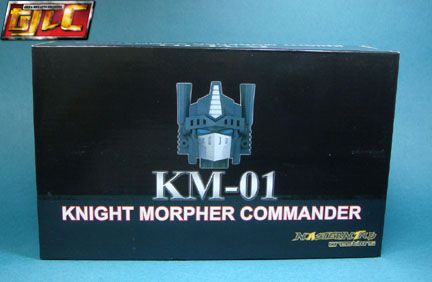 Knight Morpher is esentially Optimus Prime from the IDW Publishing mini-series "Hearts of Steel", published in 2006. Set in the late 1800's time period (hence the vintage train look). Although Prime did not appear in the comic and only appeared in the concept sketches section of the trade paperbacks.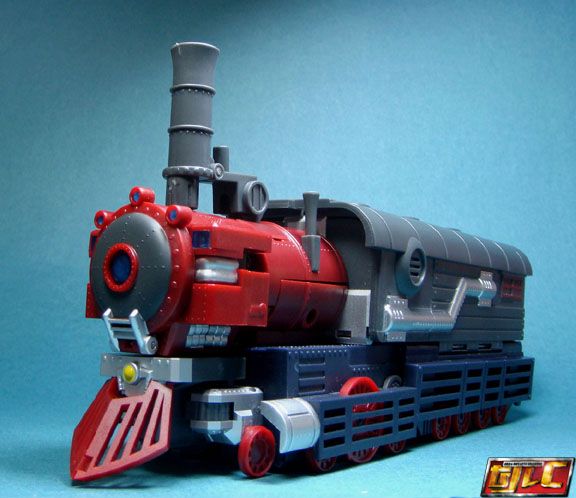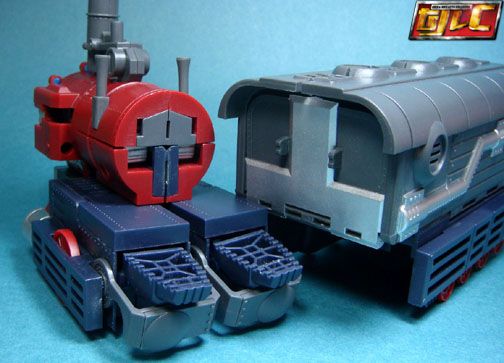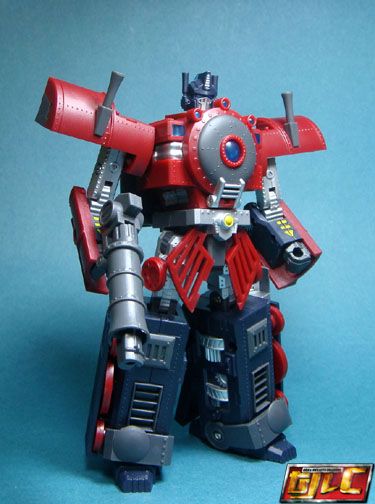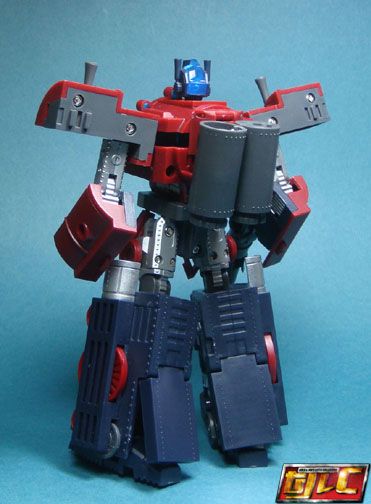 Knight Morpher stands roughly 7 inches tall. No diecast parts and for some strange reason, the toy smells like motor oil, I don't know if it's the plastic itself or if it's from lubricant used in the joints. Ratchet joints also abound in this toy.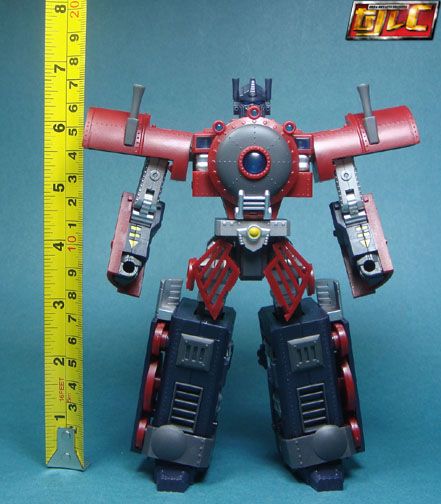 Trailer transforms into a cannon platform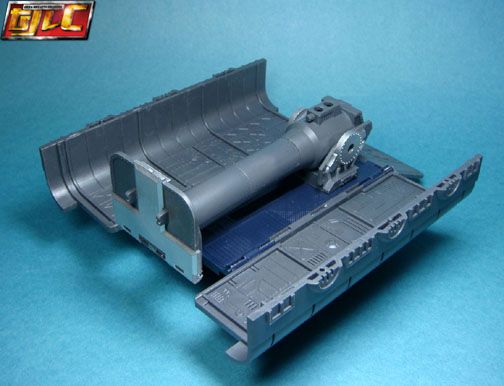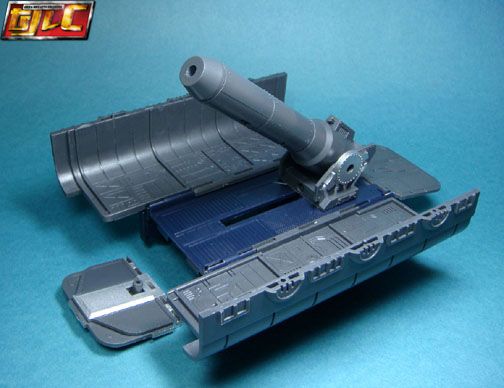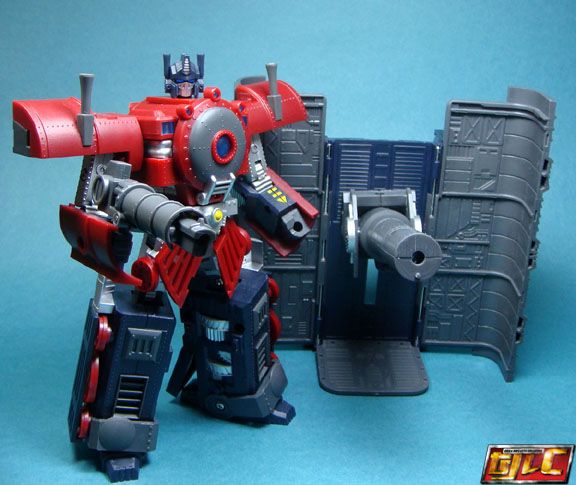 Weapons
Smokestack rifle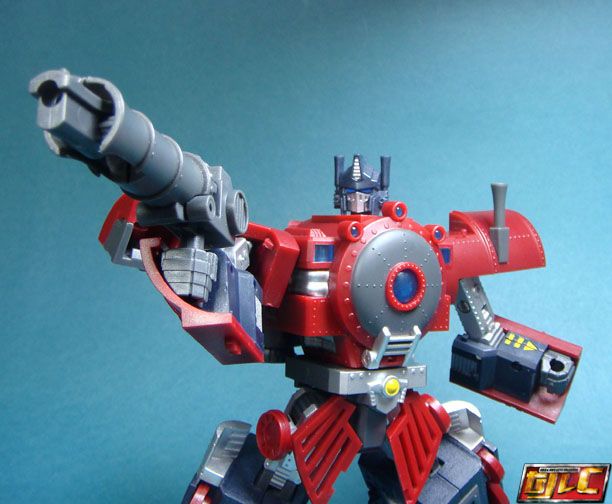 Matrix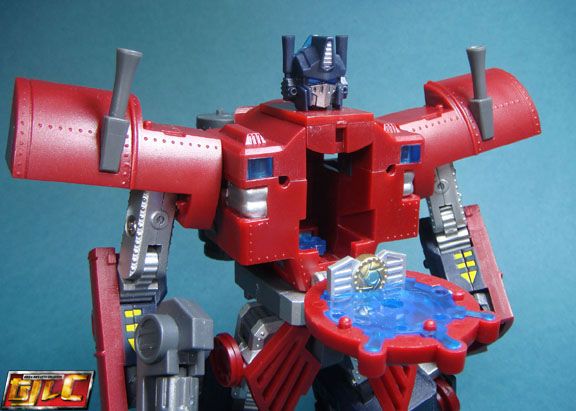 Lance and shield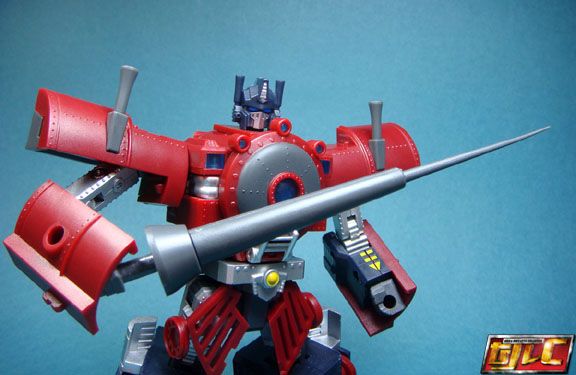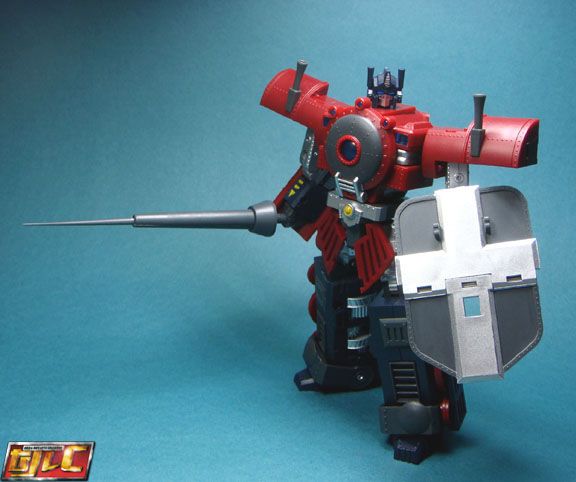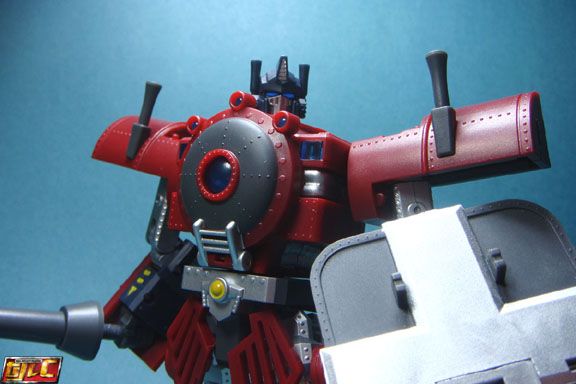 Important notes on transforming Knight Morpher.
The shoulders lock into place in this notch.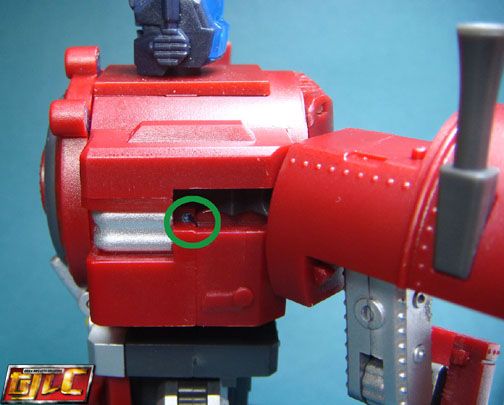 The elbows are double jointed, but unfortunately, the second joint is insanely tight. Forcing the joint to move might break it so I advise to leave it alone. Also be mindful of the notch on the toy's "armpit" (see the triangle thingy near the armpit in the photo) when folding out the arms. It's a bit tricky to fold out the arms from train mode.

The spare fists are plugged into the bottom of the caboose.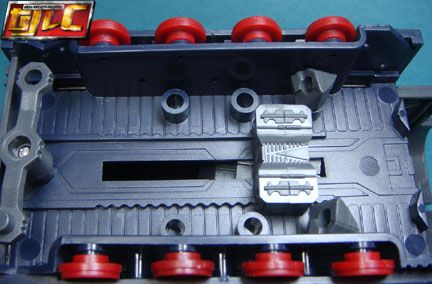 Be mindful of how the lance is removed from the cannon.


When returning the cannon, be mindful of the notches.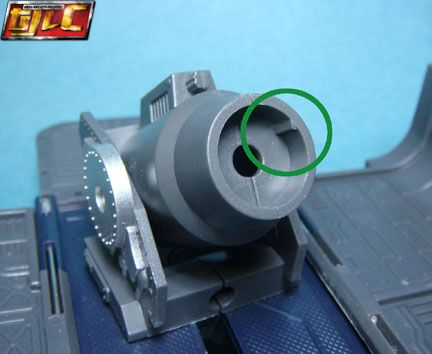 Important side note, the plastic bag that has the manual also has the "visor". It can be easily lost.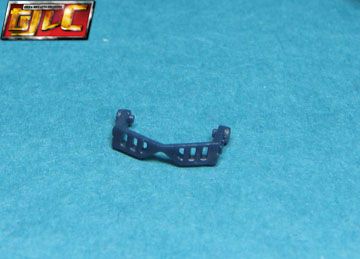 The visor is kind of useless though and falls off too easily.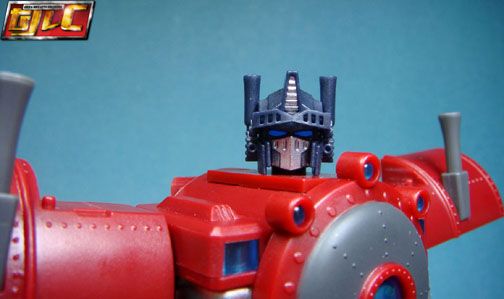 Overall a decent scratch built toy, not as good as the Fansproject toys but decent enough.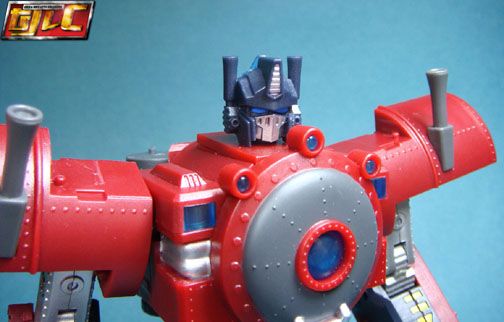 Gold