Transformers Masterpiece MP-17+ Prowl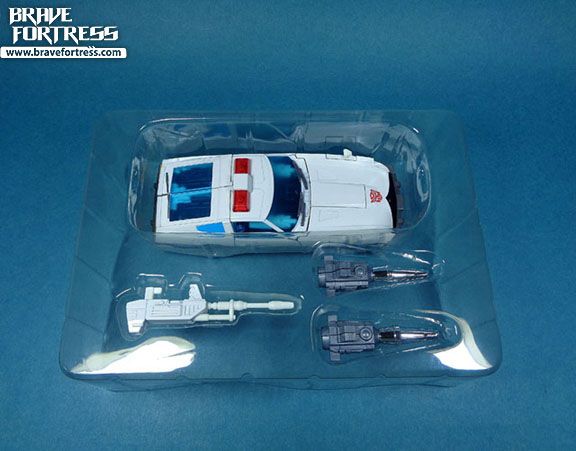 (Side note: the clear plastic tray is a little gray-yellowish compared to the usual MP figures.)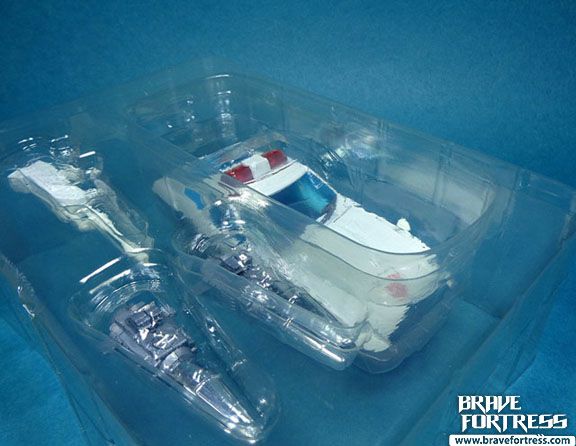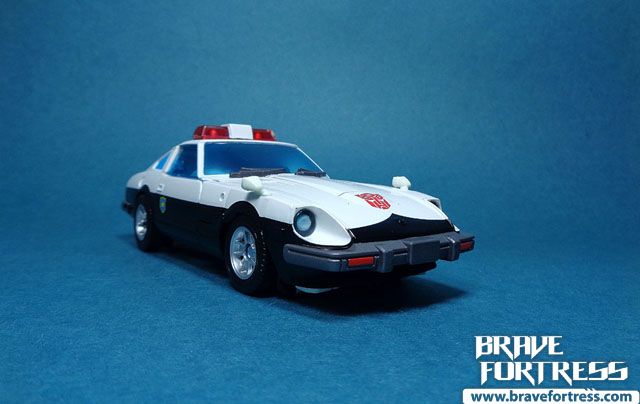 Weapons can be equipped on vehicle mode.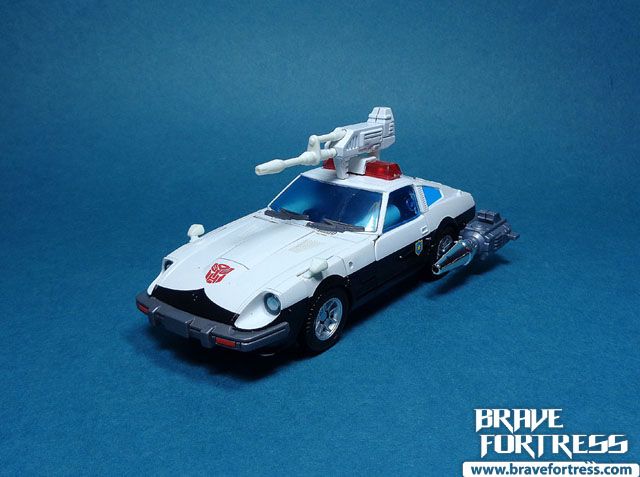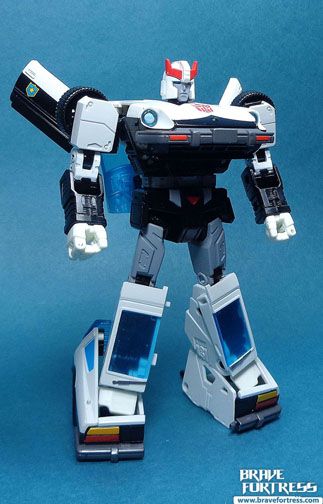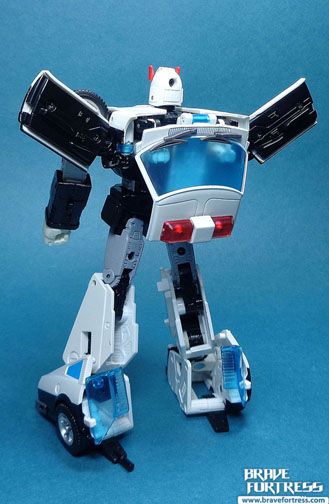 Prowl is my favorite Autobot after Optimus Prime, mainly because his character bio sets him up as the Autobot team's strategist. Plus I love the black and white colors on the character.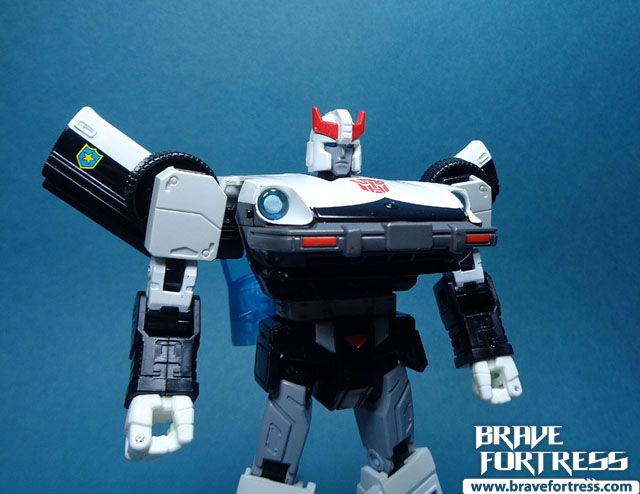 The differences of this new version are subtle compared to the original release but I love the changes. It makes Prowl look even better than ever.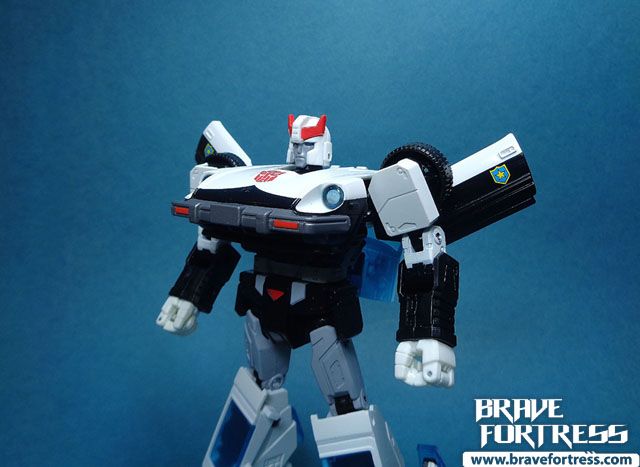 Semi-automatic rifle (Acid Pellet gun).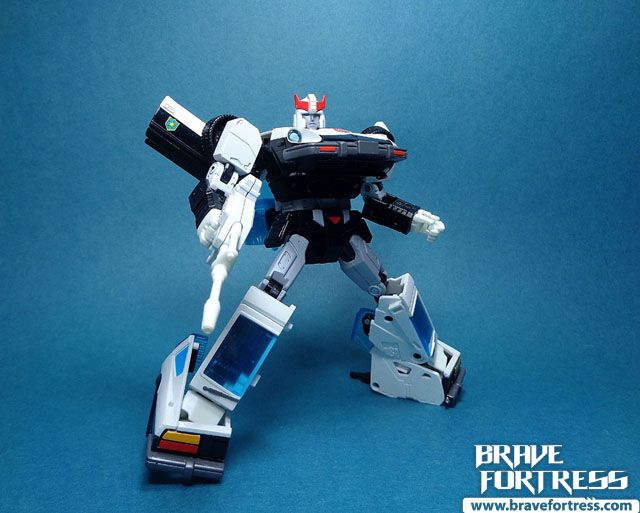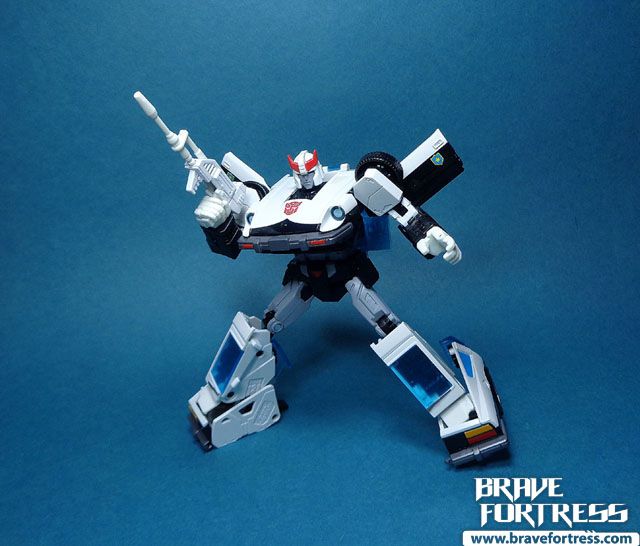 Shoulder cannons (never used in the anime).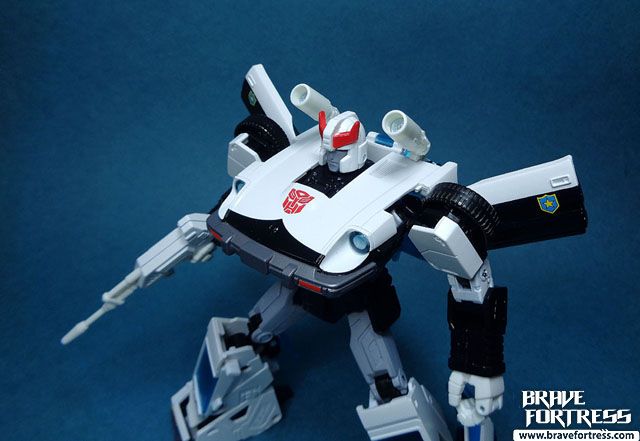 Missile Launchers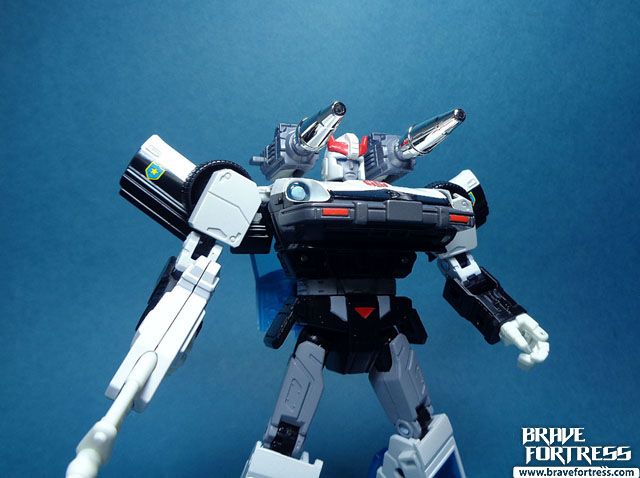 I find it super odd that Takara Tomy decided to include these with this release, as Prowl never really had these at any point in the Anime. Still, it is a nice touch as a throwback to the original G1 toy.
The launchers do not fire. They were first released as singles instead of pairs if you bought the Nissan Fairlady Z mold Autobots (Prowl and Bluestreak) from Amazon.com Japan.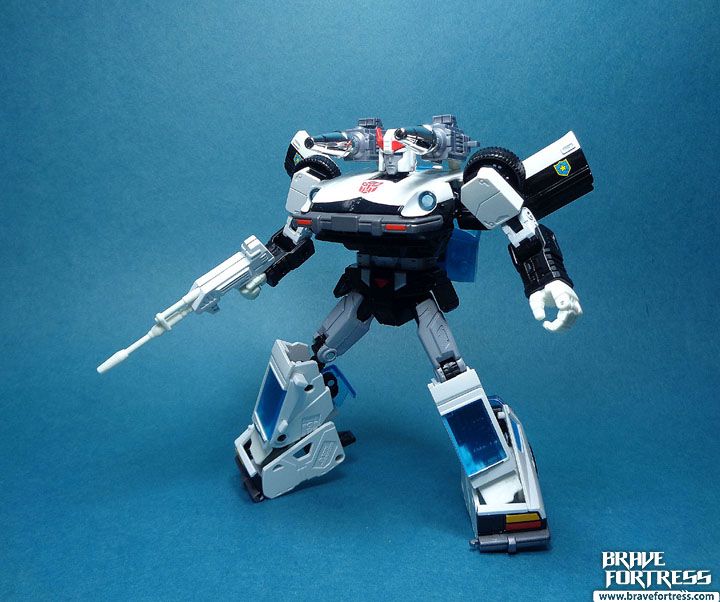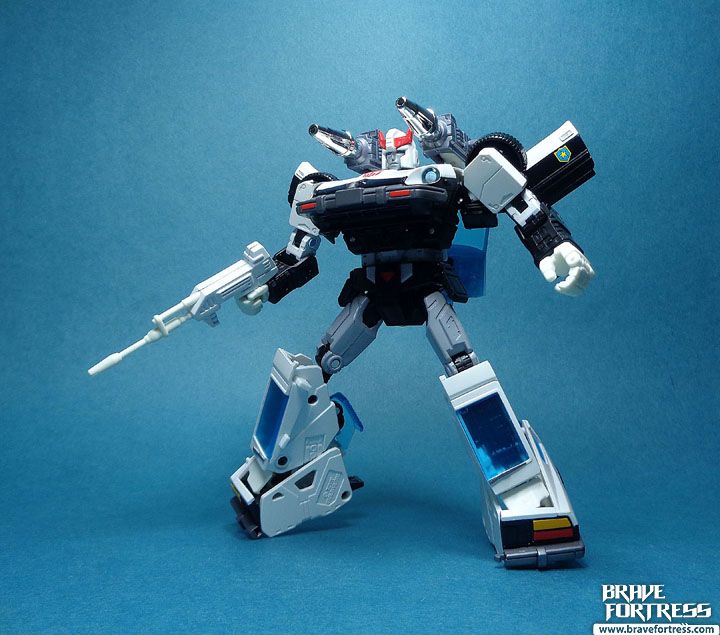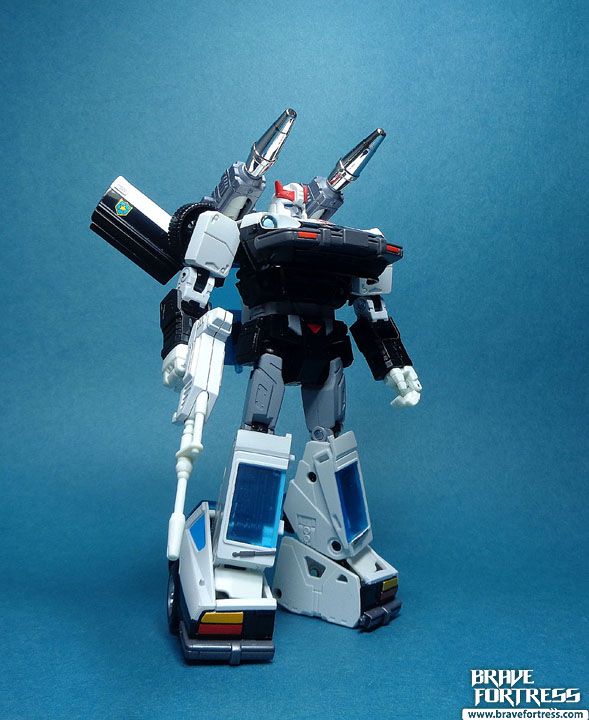 Comparison with the regular MP-17 Prowl.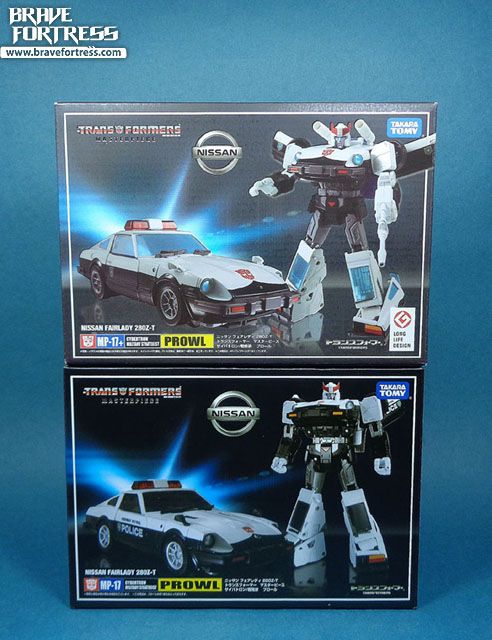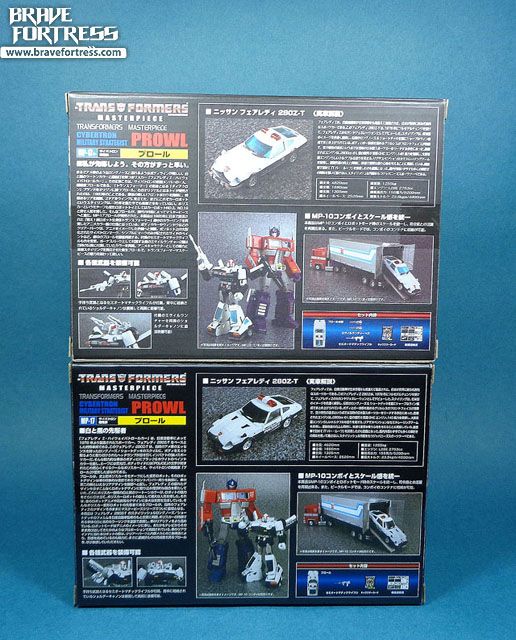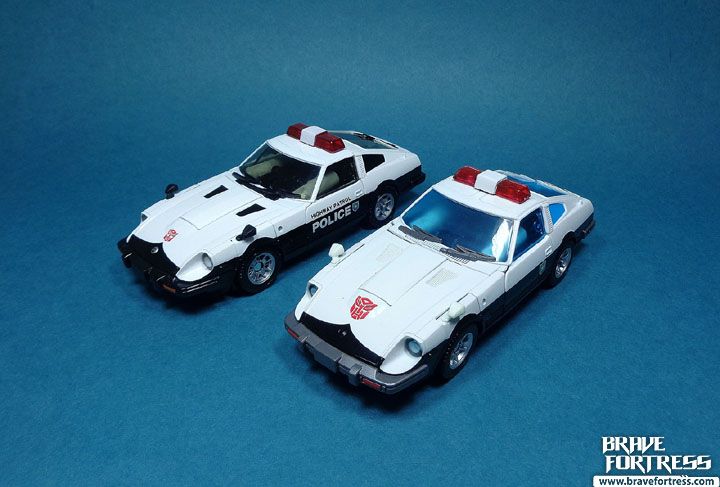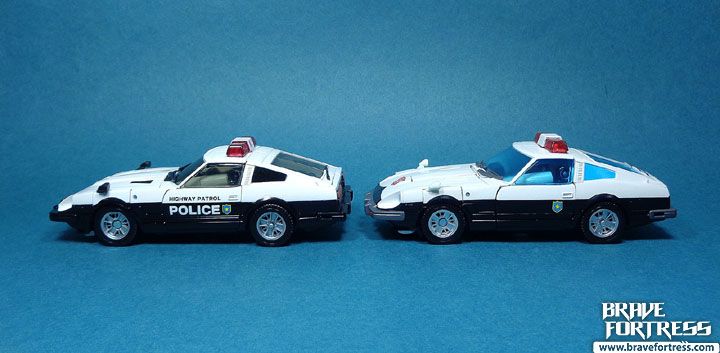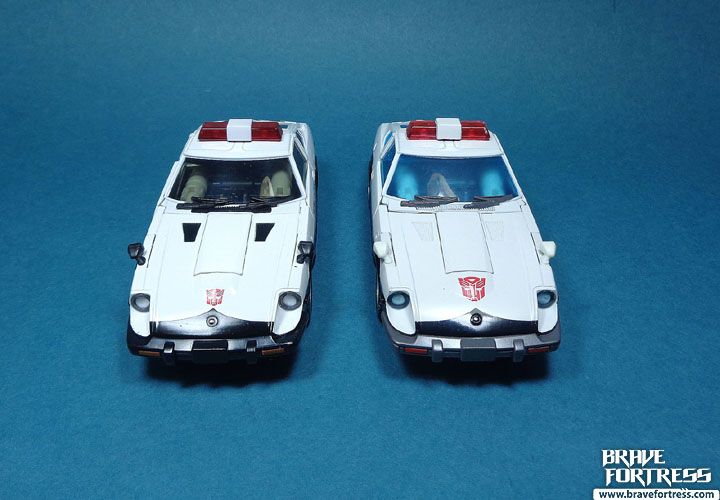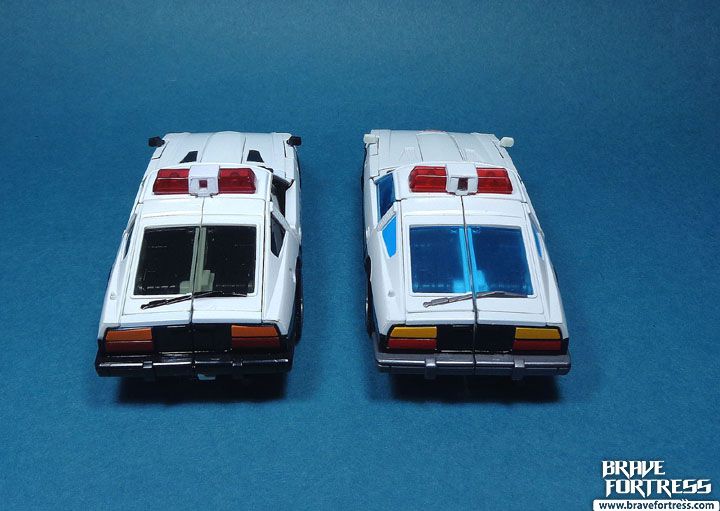 Different colors on the bumper, side view mirrors, more "matte" white finish on the MP-17+ Anime version.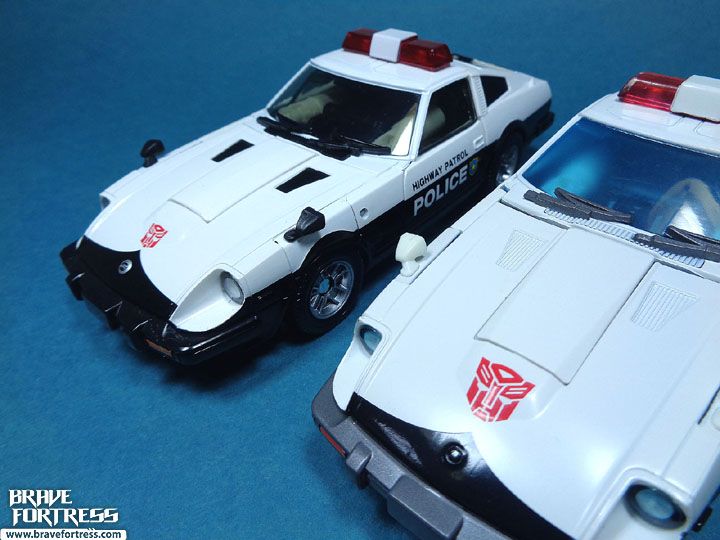 MP-17+ Anime version on the left.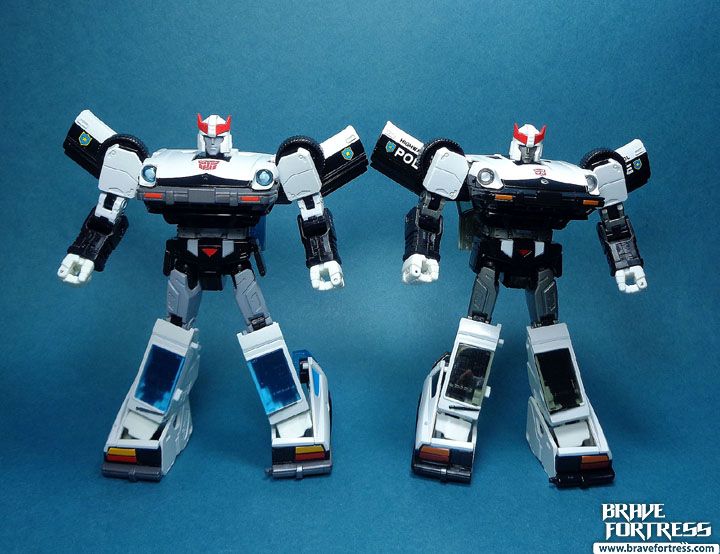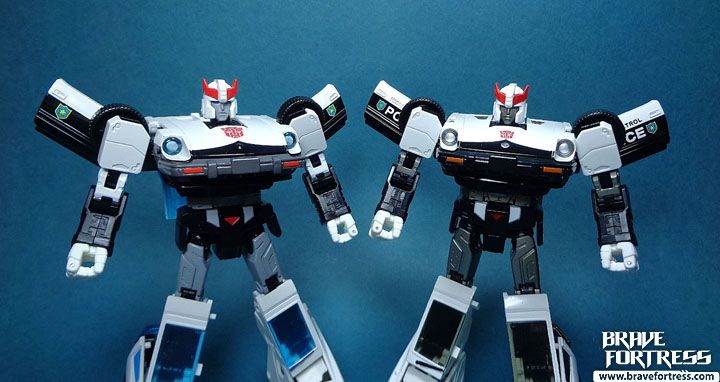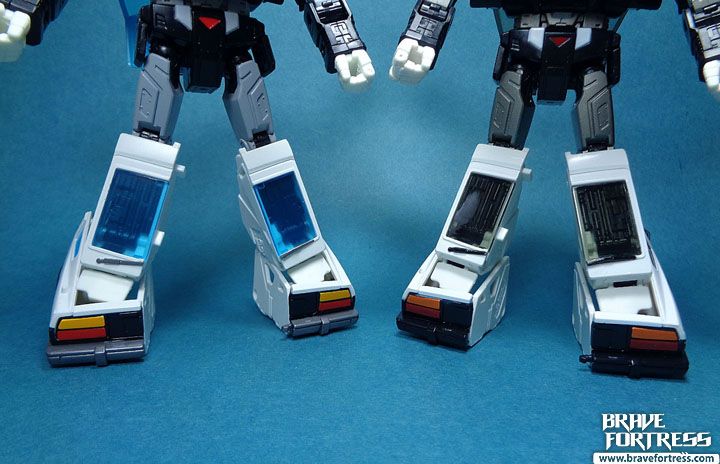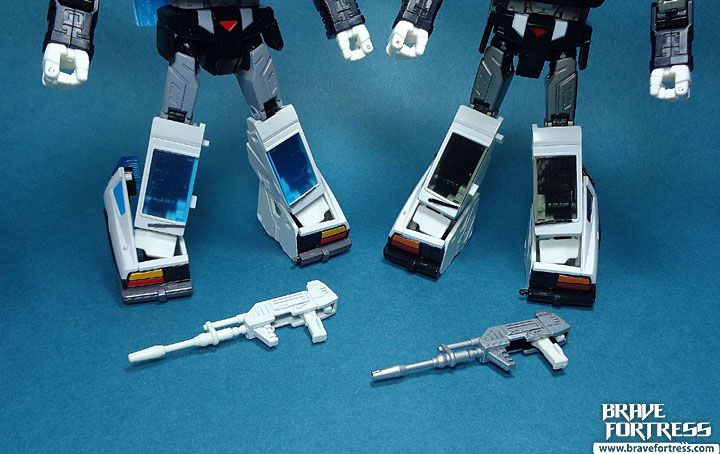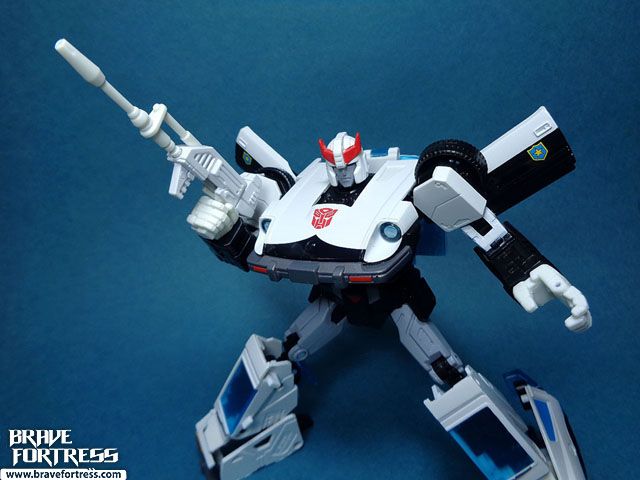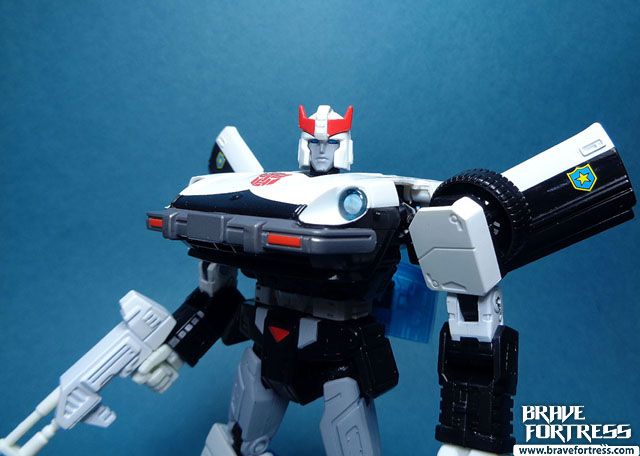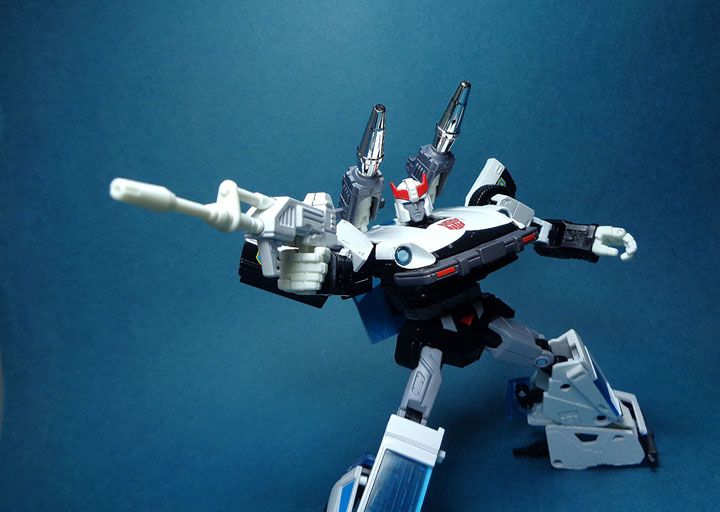 Gold