Transformers Masterpiece MP-12 Lambor (Sideswipe)
His weapons can be loaded onto the top of the vehicle mode.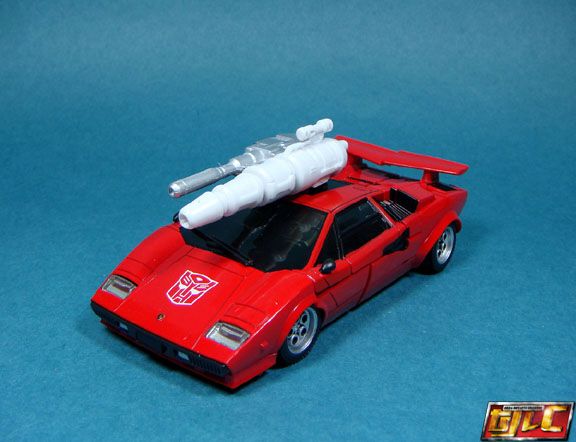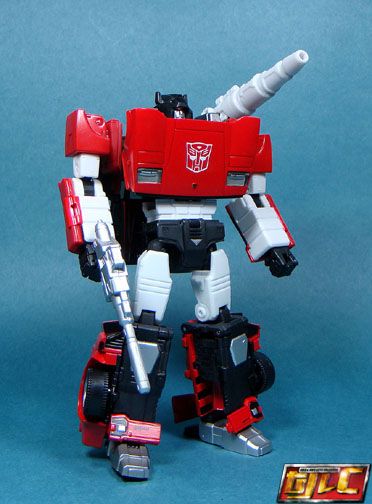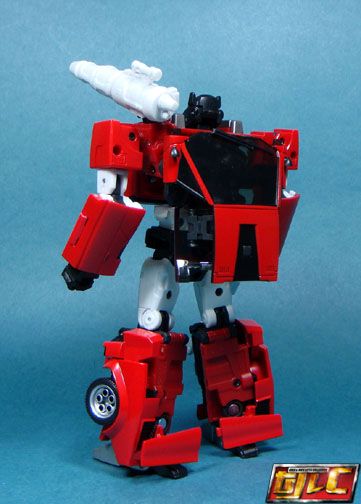 Lambor stands around 6.5 inches tall.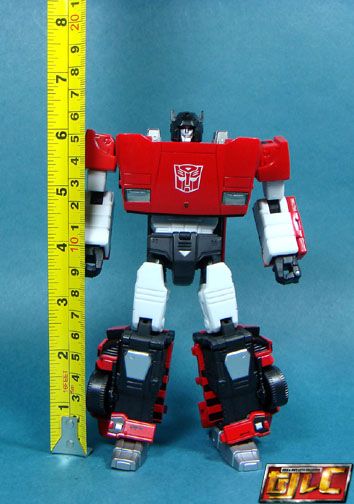 Shoulder rocket launcher ( a bit tricky to put into place)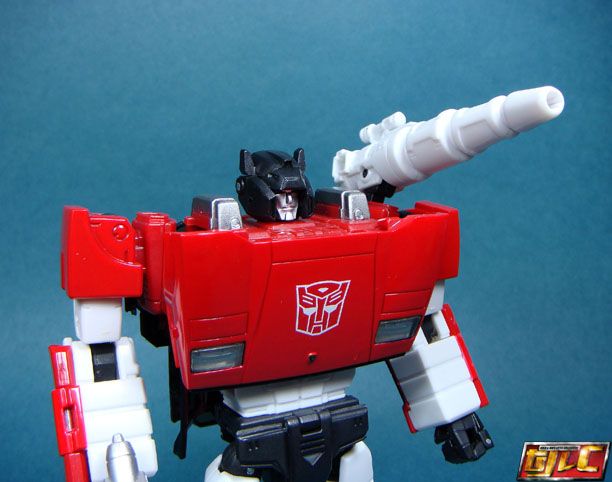 Flare gun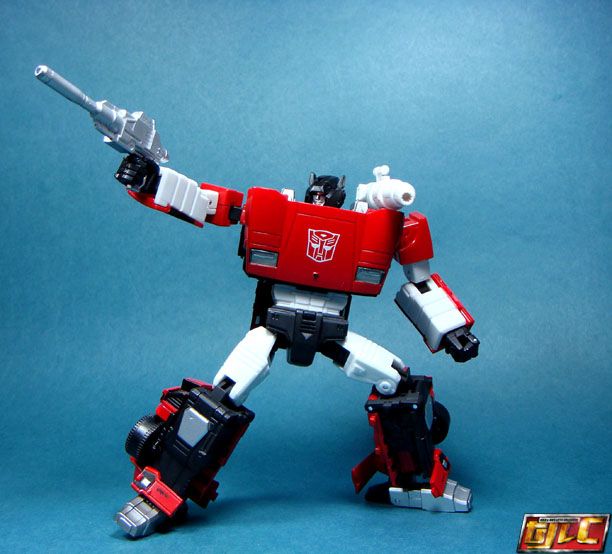 Thanks to the well-placed joints, the figure has way lots more poseability than any other version of Sideswipe.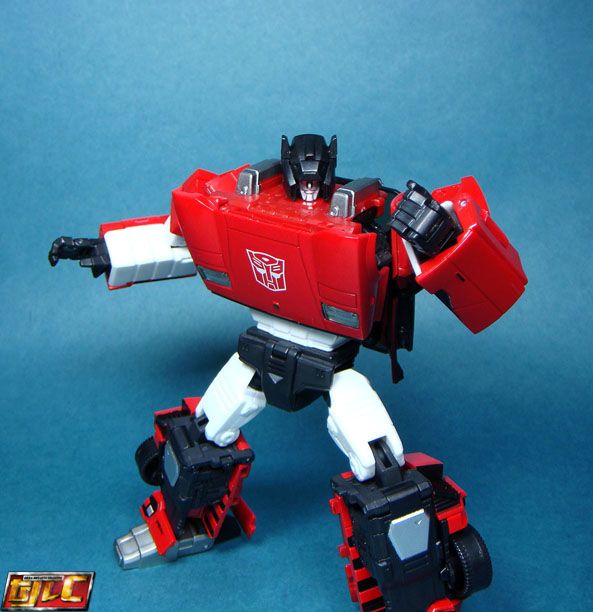 Pile driver accessories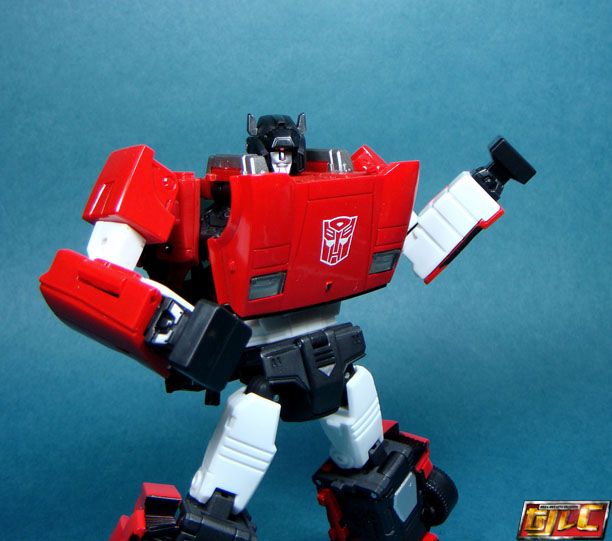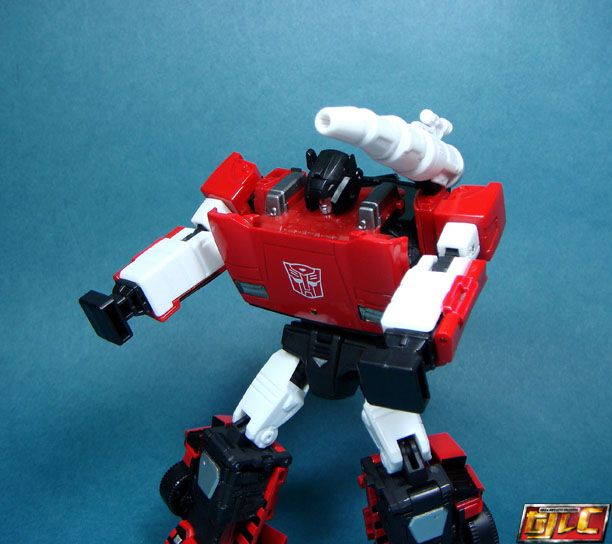 Amazon.Jp has exclusive pile drivers for those who ordered through them.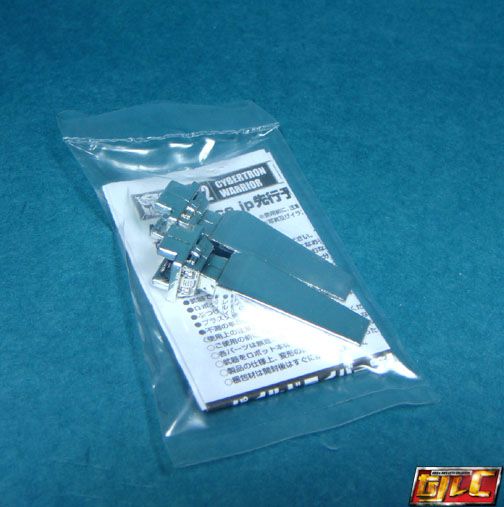 Ohh.. shiny!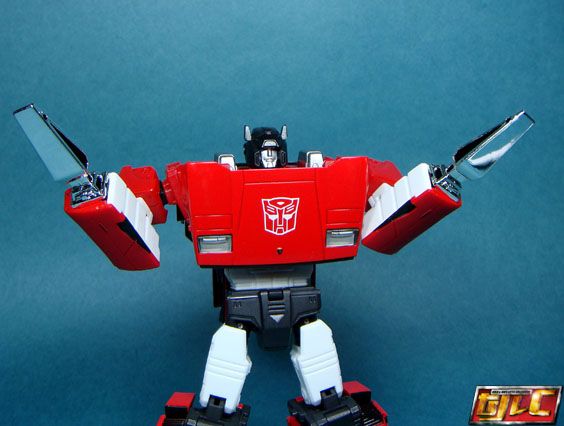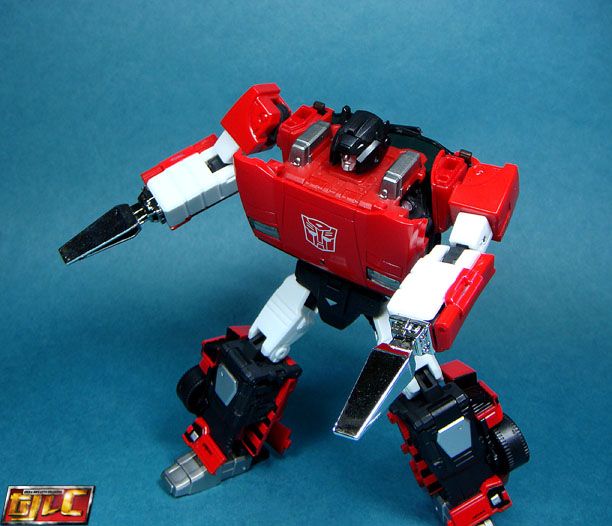 I love that he can do a running pose, I only wish there was diecast in the feet to help balance the figure even better.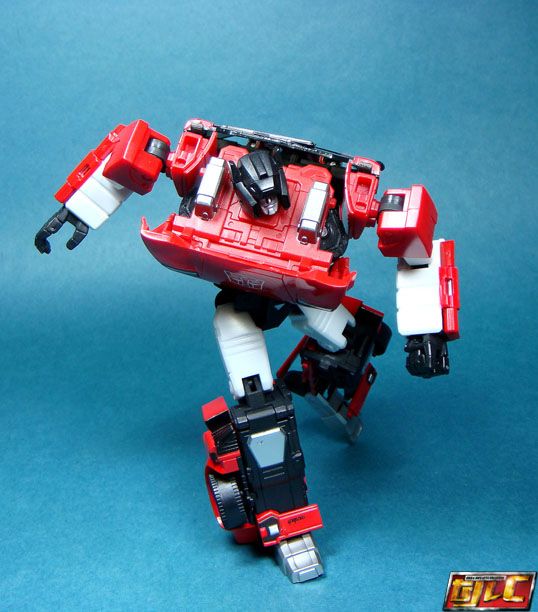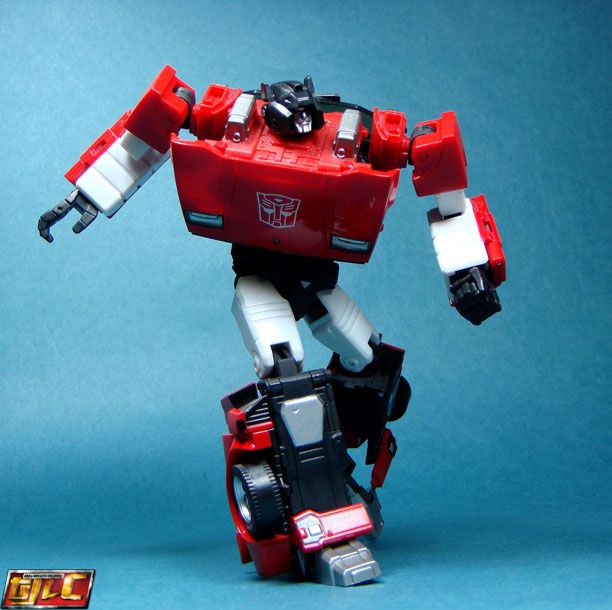 Takaratomy designers really outdid themselves here. Superb poseability and spot on, toon-accurate proportions!
Unfortunately, as great as this toy is, there are downsides. The figure has zero diecast now (sigh…), the tires are plastic and the shoulder missile launcher is a bit hard to slot into the hole thanks to the hinge joint design. Spike also cannot fit inside vehicle mode (no room). I was also hoping they would come up with a clever way for storing the rifle like Optimus Prime, but alas.
Comparisons with other Lambors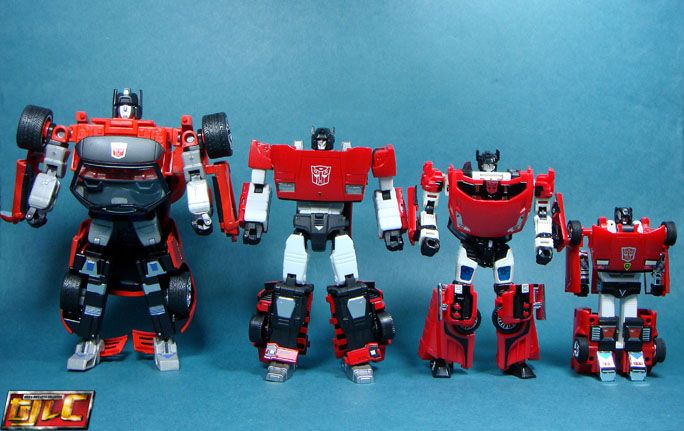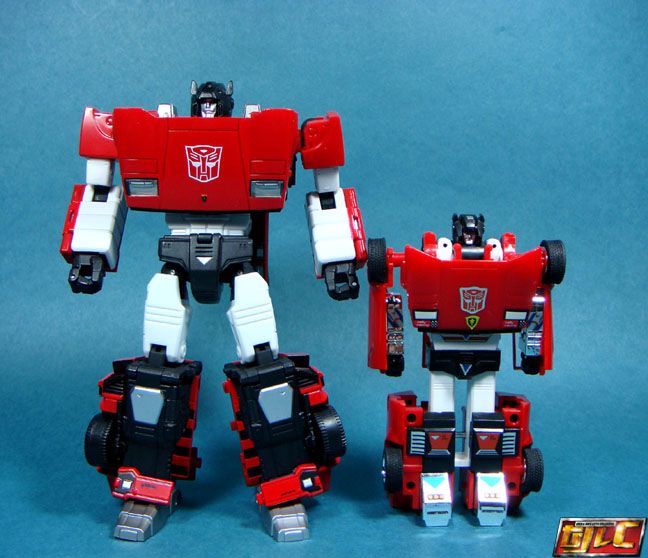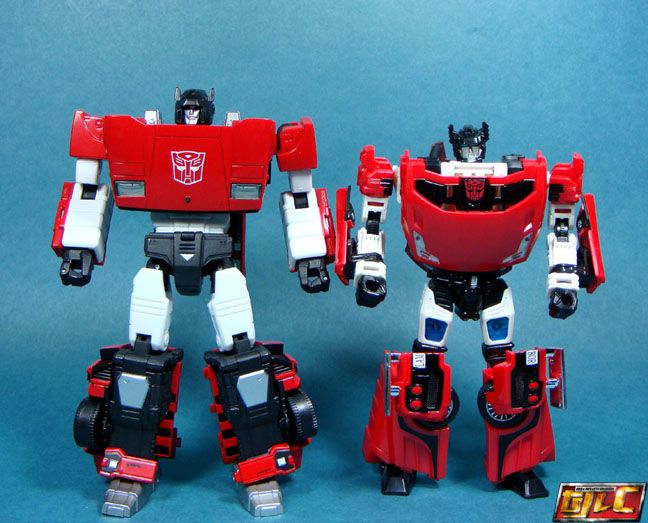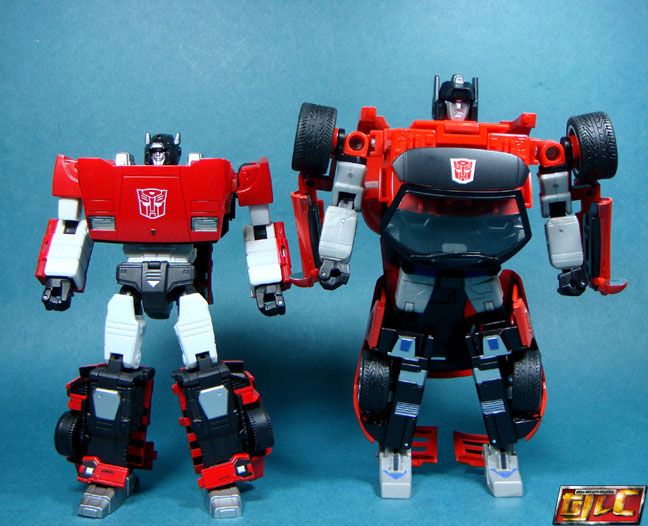 Weigh-ins
-G1- 120 Grams
-Binaltech- 316 Grams
-Henkei- 94 Grams
-Masterpiece-135 Grams
Last but not least, the Asia Exclusive coin, the round part of the package rotates.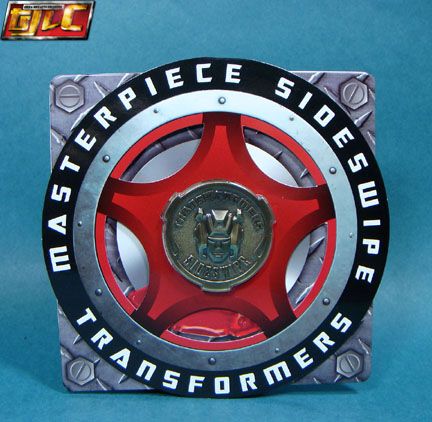 I'm really excited to get Red Alert in the coming weeks. 🙂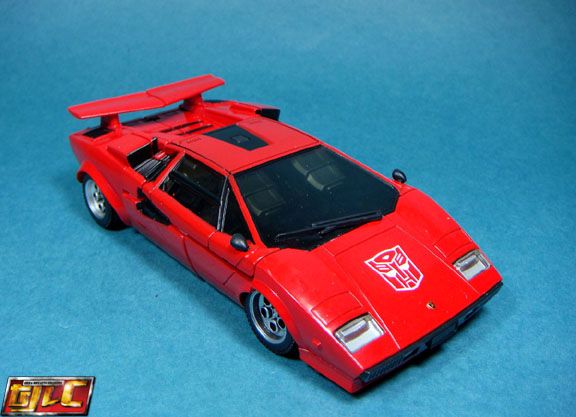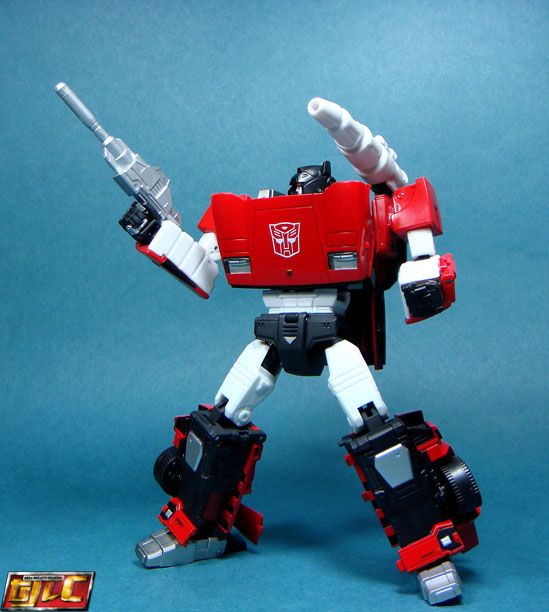 I'll do a pic with MP10 Optimus Prime later on when Red Alert rolls out.
Gold