Transformers Masterpiece Starscream (Hasbro ver.) Walmart Exclusive
Box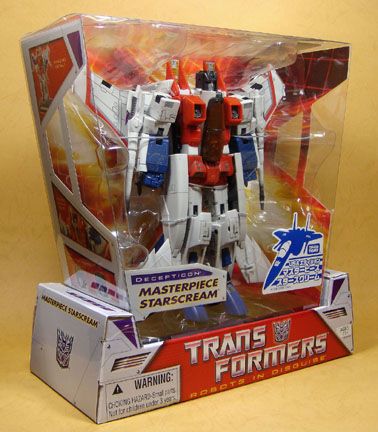 At long last, the TakaraTomy version of the Masterpiece Starscream in Anime accurate colors is out. Unfortunately, it's still the same Starscream Hasbro rolled out months ago (weathering and all), they just added a new sticker on the box. Even the Manual is in English.
The diecast parts are similar to those on the MPC Skywarp (meaning only some of the internal joints), but it's still mostly plastic. So basically, it really did take TakaraTomy months to just slap on a sticker (and maybe add a paper insert to go with the manual to advertise TakaraTomy's website).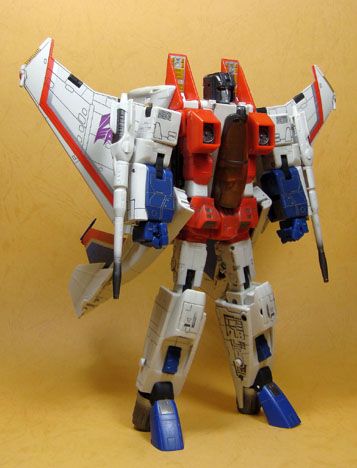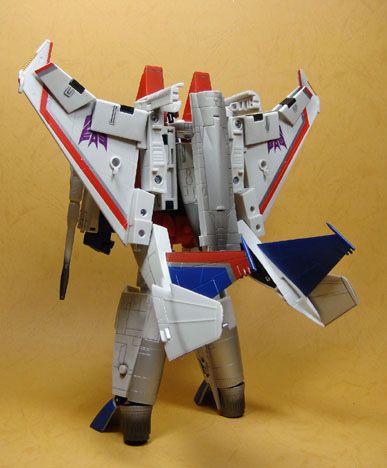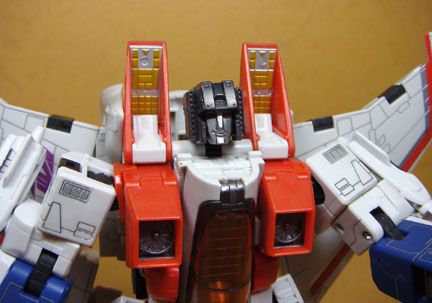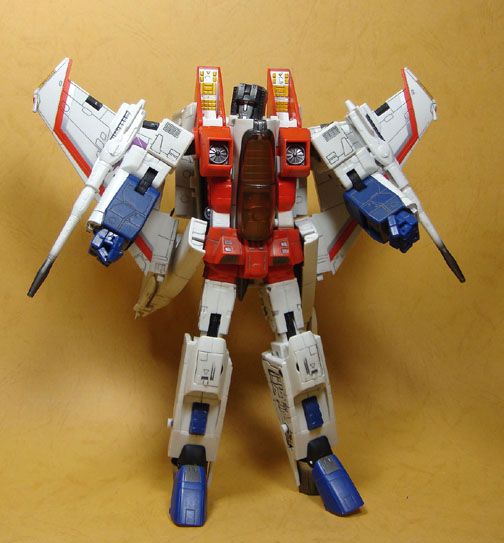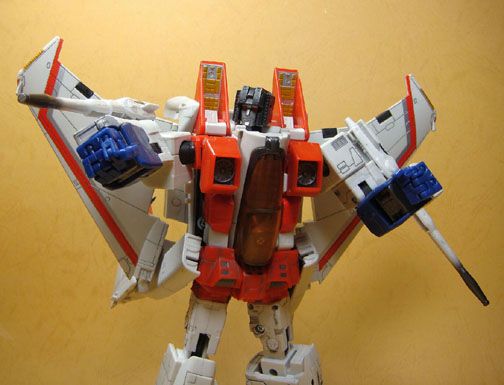 Jet mode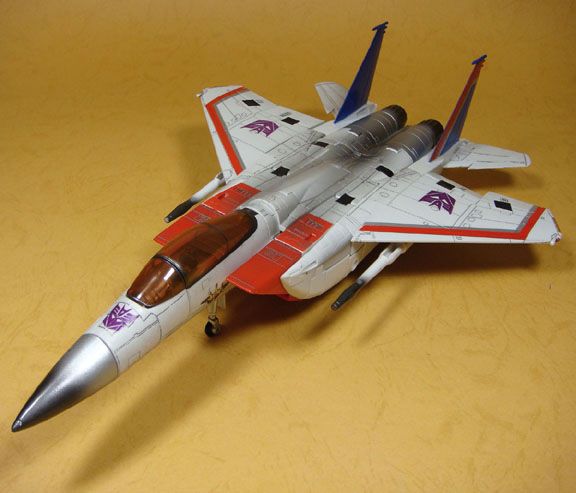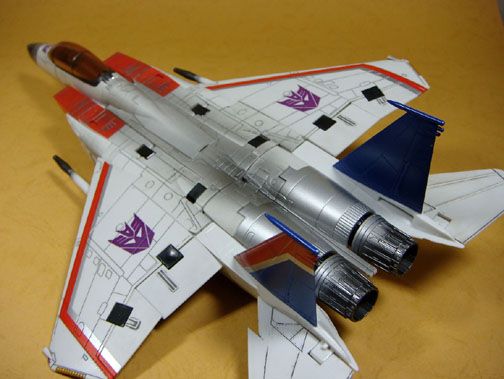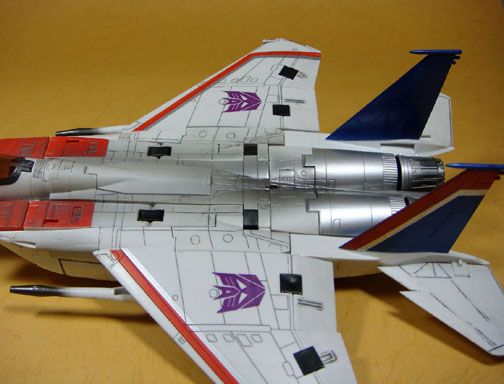 Starcream and Skywarp.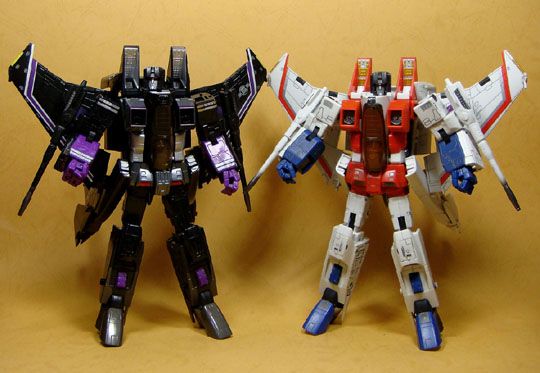 Chest missiles. Skywarp has more detail.

Alternate heads.

Display stands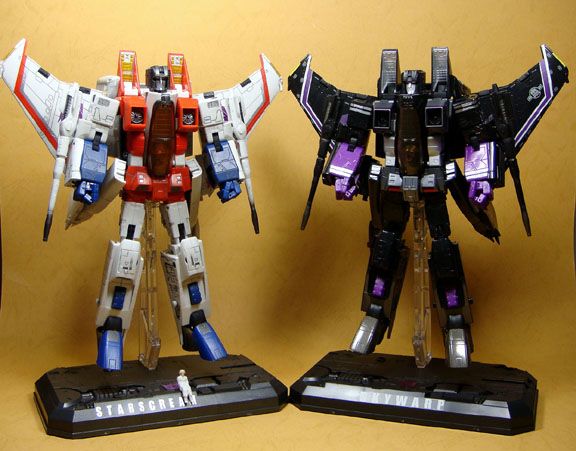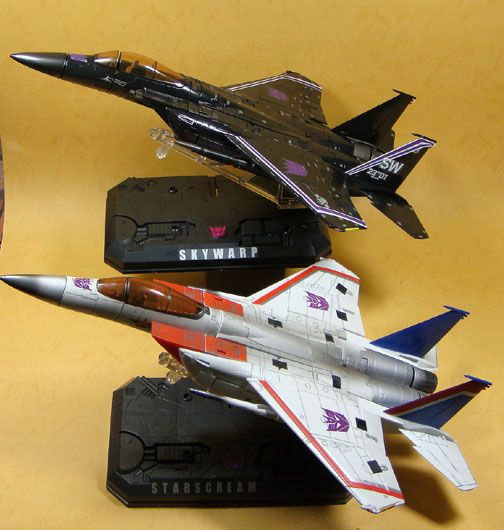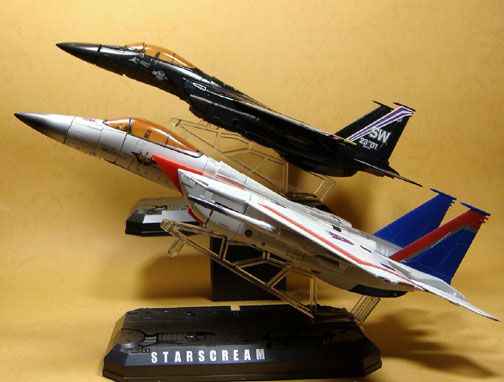 Dr. Arkeville is painted right this time (Skywarp version on the right).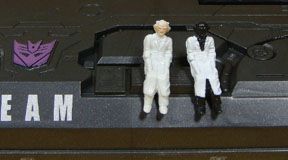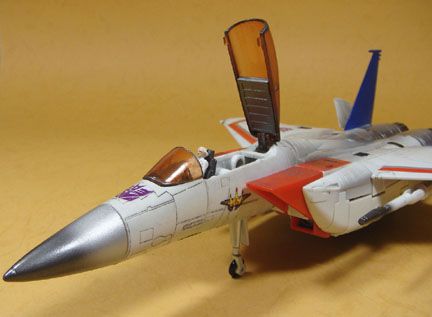 Starscream with MPC Megatron and Skywarp.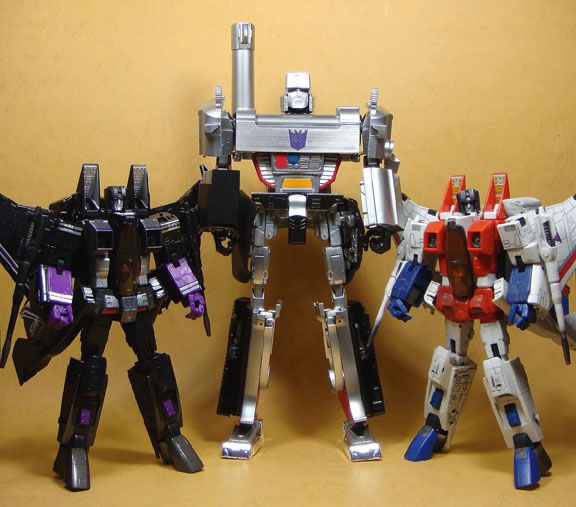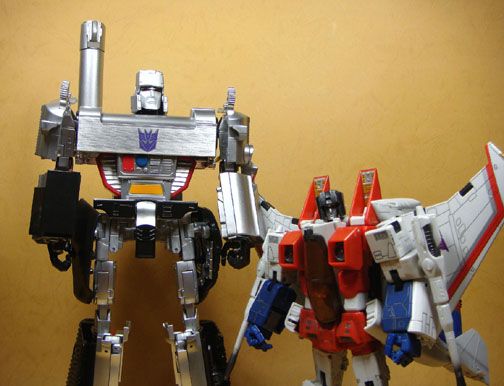 A scene from the third episode of Transformers G1.
Starscream: I've made my contribution. [/b]
Megatron: You've also made clear of your desire to replace me as leader of the Decepticons, mistake number one.
Hnn…It's time for a change, Megatron! It's time for action, not words! I am the leader of the future!
You couldn't lead Antroids to a picnic, what makes you think you can lead the Decepticons?[/b]
Soundwave: Megatron!
(Starscream fires at Megatron. Megatron deflects the shot thanks to Soundwave's warning. Starscream is out of ammo)
It's– it's empty!
You failed to dispose of me when you had the chance, Starscream, mistake number two..
Please don't fire! I–I was wrong, I shouldn't have done it… Please! Don't shoot!!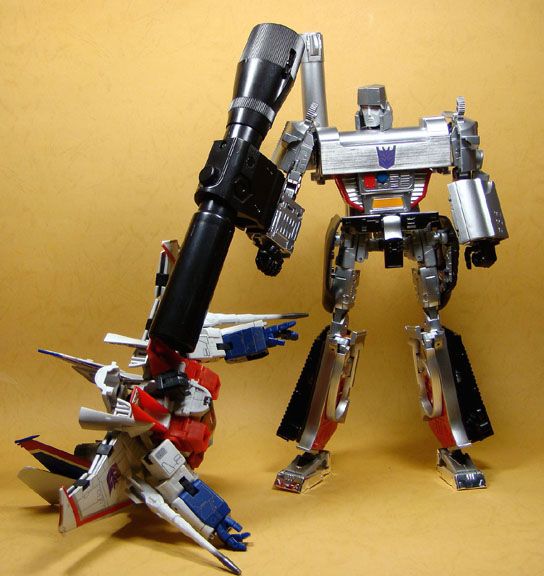 And of course a fan favorite moment from the G1 Movie.
How do you feel Mighty Megatron?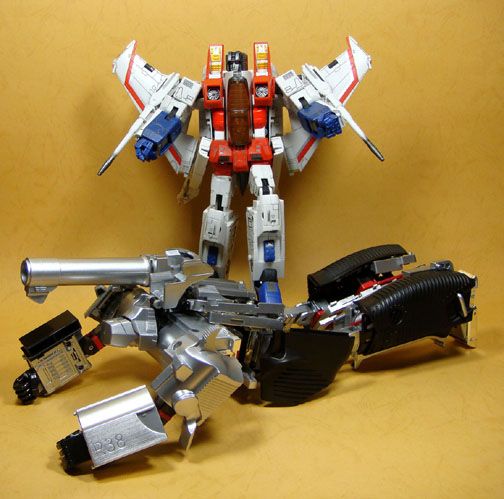 Starscream, the traitor we all love.