Transformers Netflix Elita-1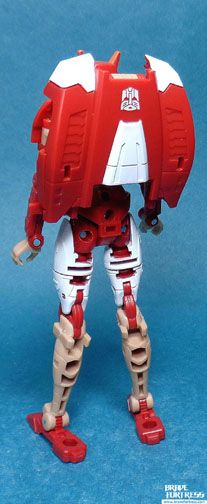 Leader of the remaining Autobot forces after Optimus took his army with him to find the Allspark, Elita-1 rallies what's left of the Autobots to keep Cybertron from completely falling into the hands of the Decepticons.

The figure is a retool of Earthrise Arcee. The figure is part of the Netflix Walmart exclusive series, which means they are not easy to come by at mass retail.

She comes with her blaster, which is made of clear plastic (just like the other fembots from this mold).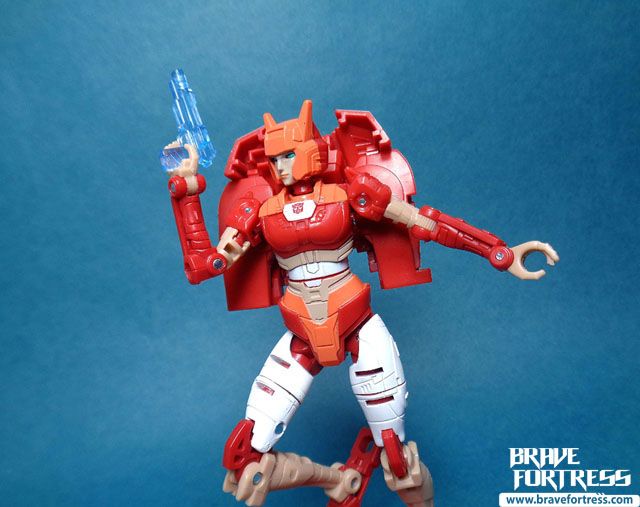 Like the Arcee molds, Elita also comes with a ginormous backpack.

Her backpack flattens out to become a hoverboard of sorts.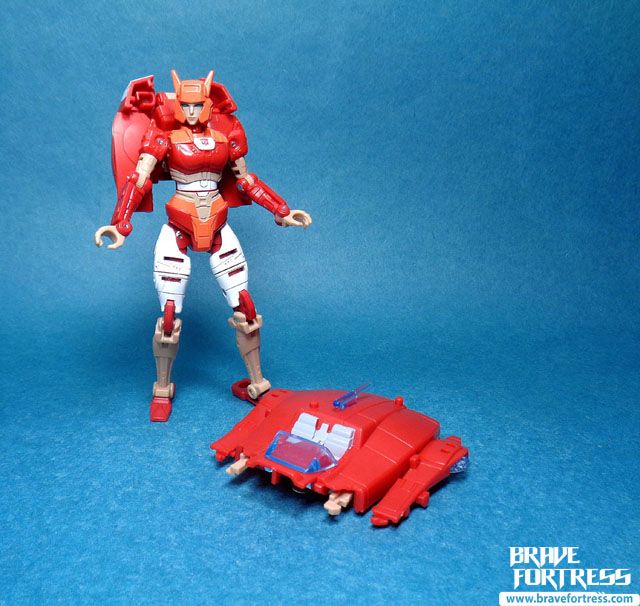 Her feet peg into the back of the "board" to help hold her in place.

Like other Netflix wave releases, each figure comes with a unique tray insert which can be used as a backdrop.

With her mold mates.

Overall, a pretty good representation of the character. She does look better than the awkward Combiner Wars Voyager Class Elita-1 figure. But I do wish her colors were more in tune with her G1 counterpart. She seems a bit too red this time IMHO. Still, I think she looks best amongst the three female characters using this mold.

Gold