Transformers Perfect Effect PC-11 parts for Hasbro Combiner Wars Computron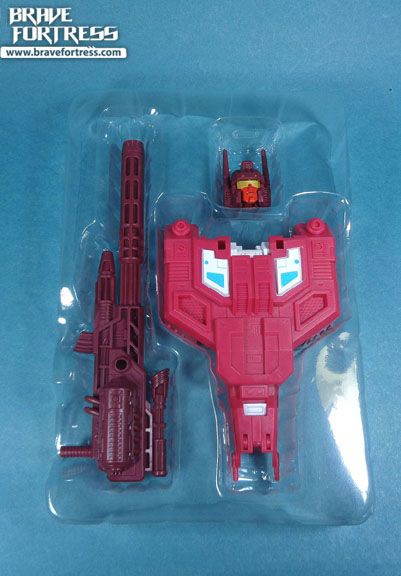 The rifle is definitely bigger (and better) than the default Superion gun.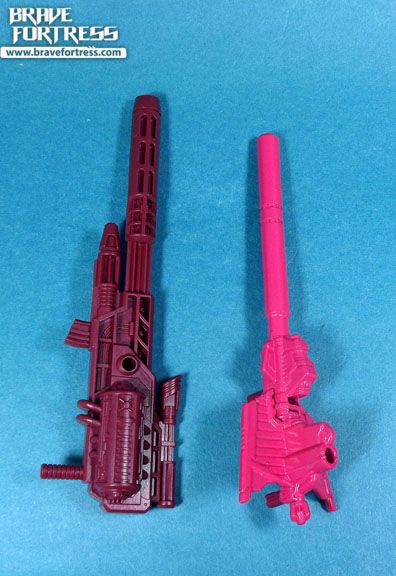 Same with Superion, the chest plate can be used as a shield for Scattershot.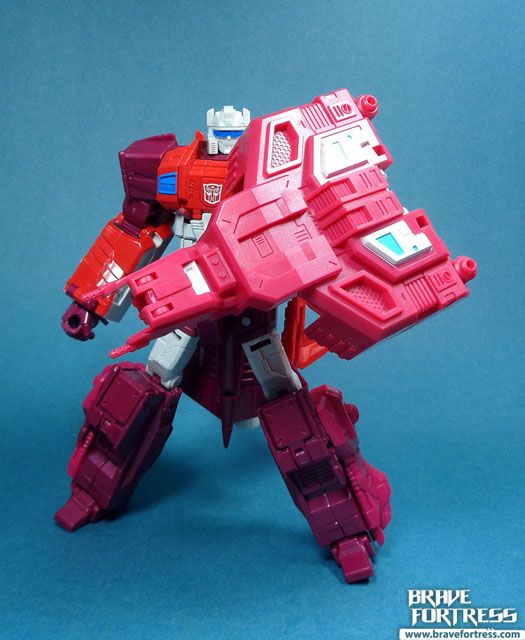 Turn your Computron from this…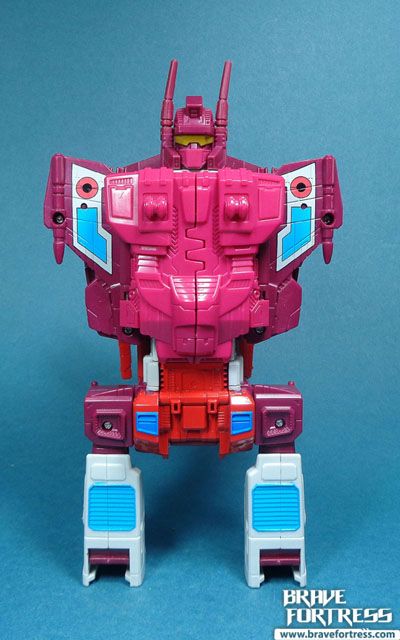 …into this!

The default chest panels should look like so before you attach the PE version.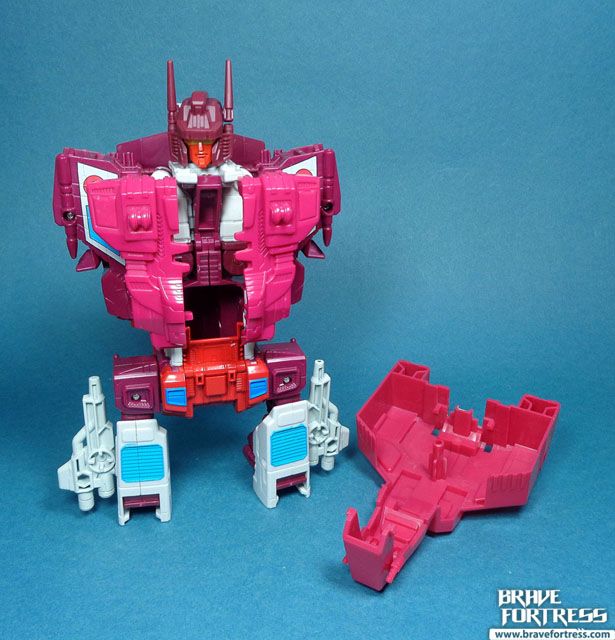 Computron "leveled up" with new chest plate and head.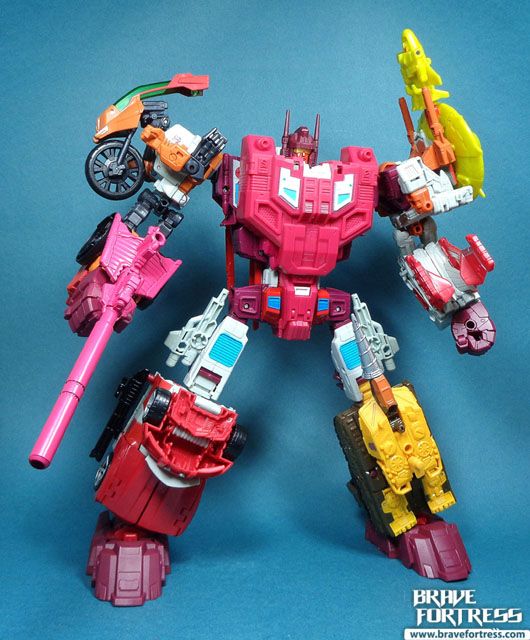 Not bad, with the new redesigned feet and hands you don't have to get the PC-12 for the Takara version to make this figure come together visually.
Hey! The new head can even look up thanks to a well placed hinge joint on the neck.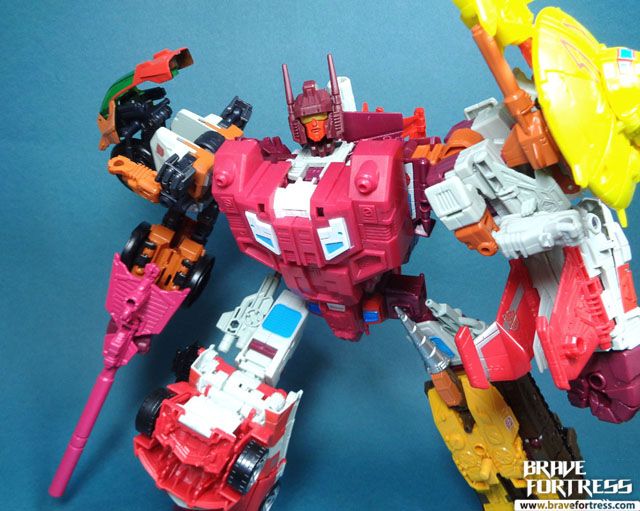 Scrounge and Cybaxx in blaster mode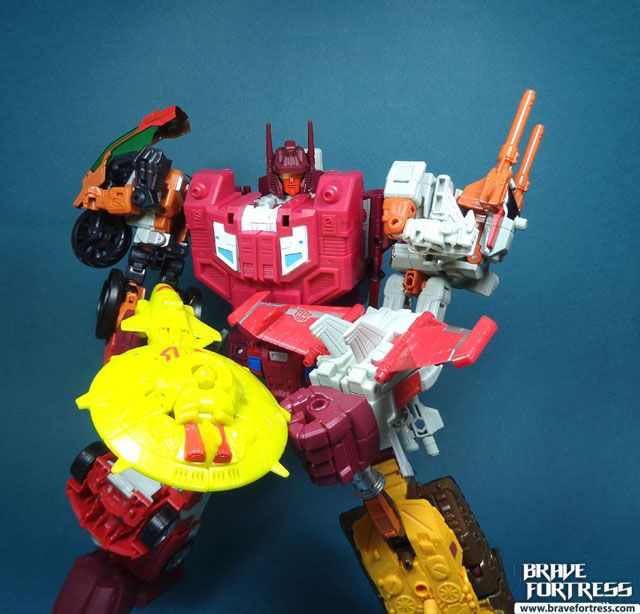 With the Technobot weapons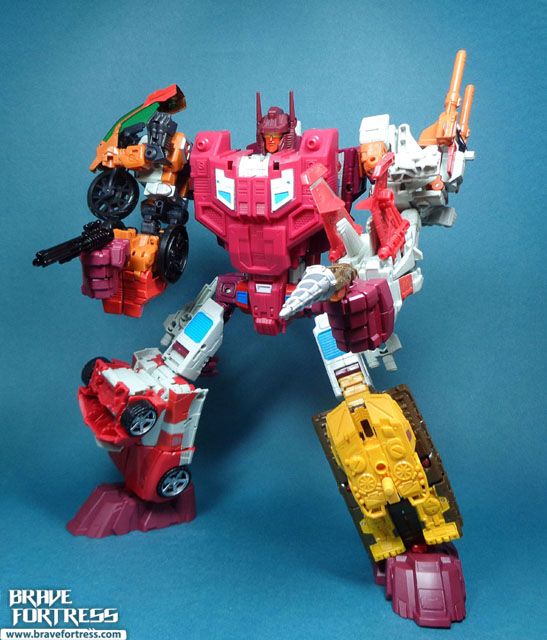 Unlike the Superion add-on chest plate, this one's a must have. It just makes the Hasbro Computron sooooooo much better.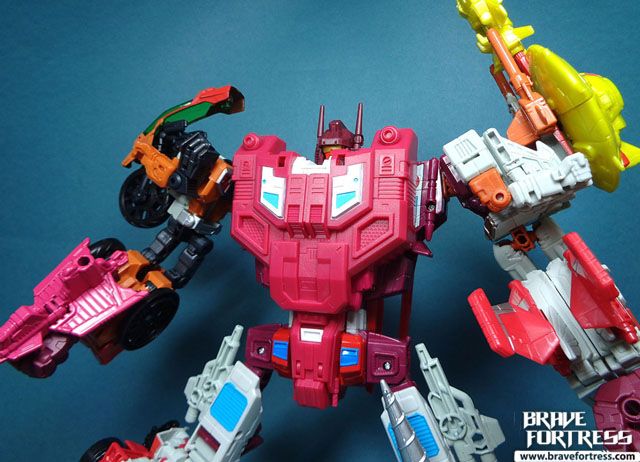 Gold