Transformers Power of the Primes Deluxe Class Jazz
Well, it's been a while since we got Prime's right hand man in toy form. I'm really hoping Hasbro gives us Combiner limbs using Bluestreak, Hoist and Skids as well, just to round out the original Autobot Cars crew.

According to online sources, it has been noted that Jazz's front hood and roof are made from clear plastic, resulting in breakage. So be careful in handling Jazz.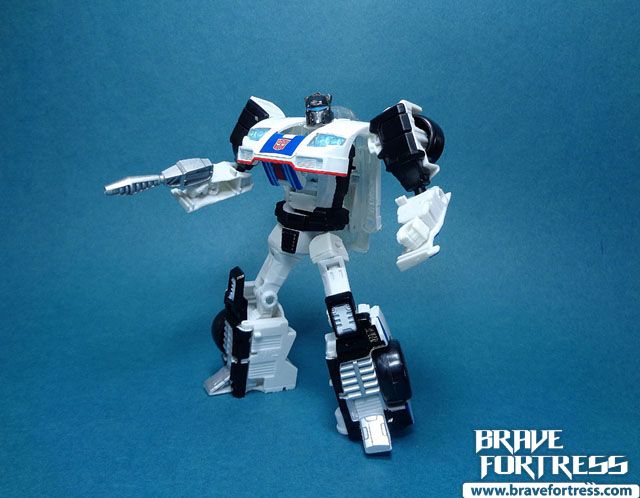 Photon Rifle
Prime Armor

Prime Armors transform into hands for Combiners.

The "core" of the Prime Armor can be removed so you can place a Prime Master inside. While the removed core can be equipped as a gun.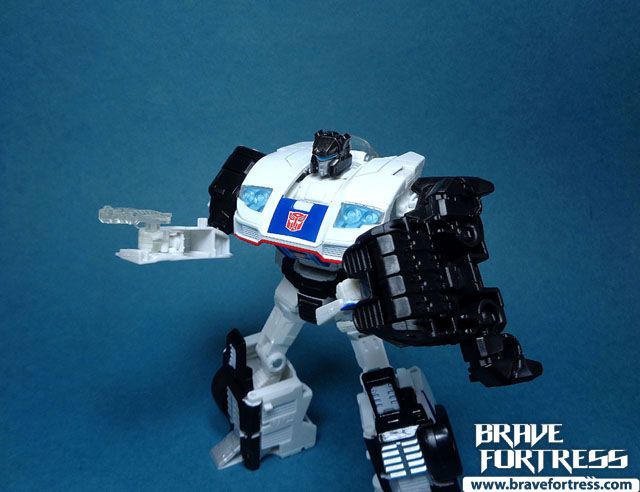 Prime Armor can be attached to vehicle mode.

Gold