Transformers Power of the Primes Deluxe Class Wreck-Gar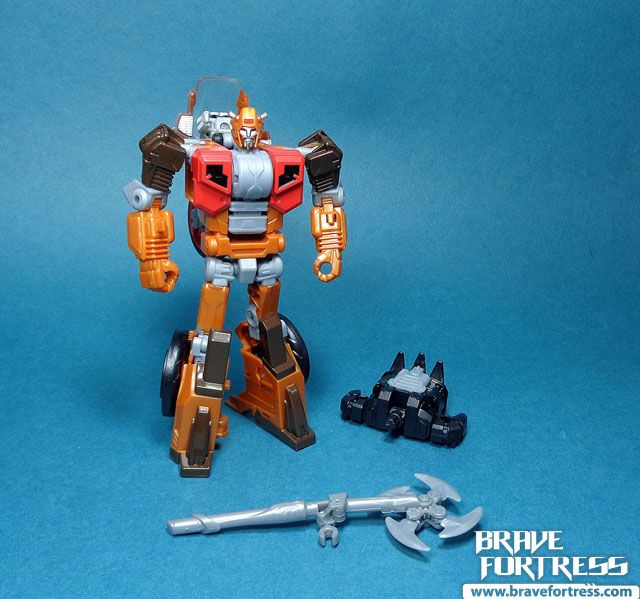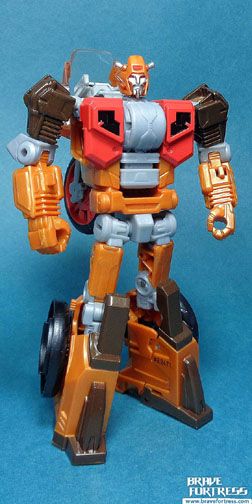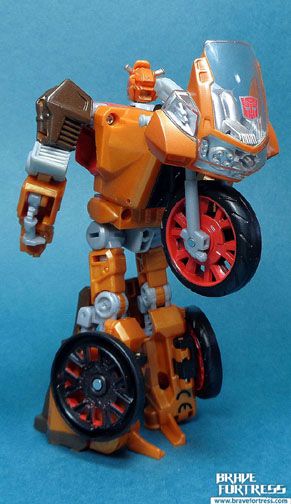 Wreck-Gar's back, this time as retool of the Protectobot Groove mold. I think I still prefer the Generations model over this one. I just got him to round out the limbs for the new Combiners.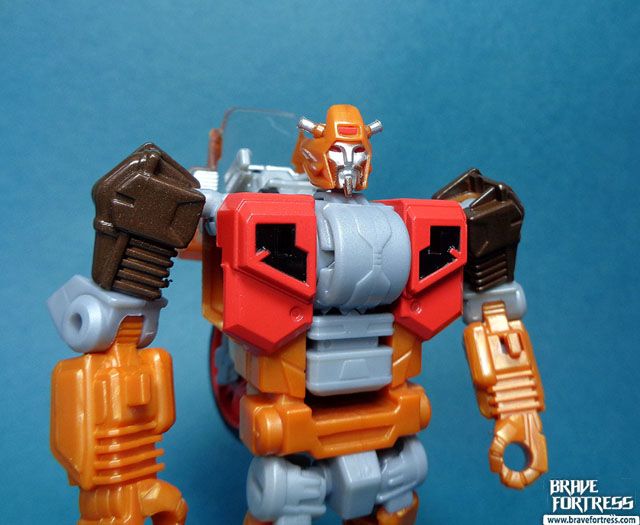 His axe is a reuse of the Generations mold accessory, it can be clipped onto his handlebars or the shaft of his bike wheel in robot mode.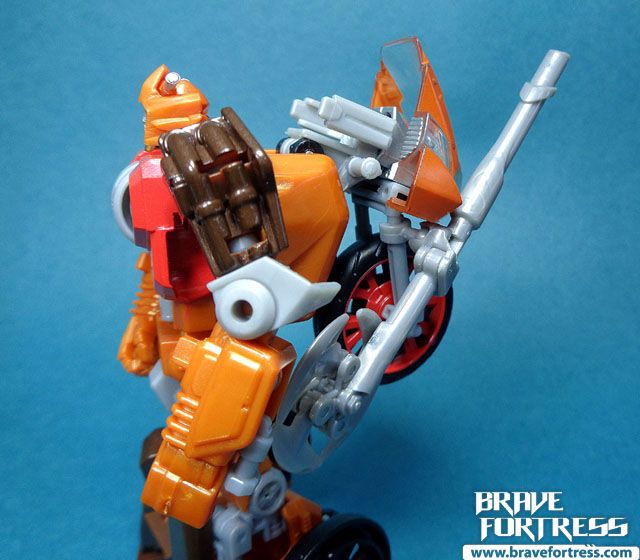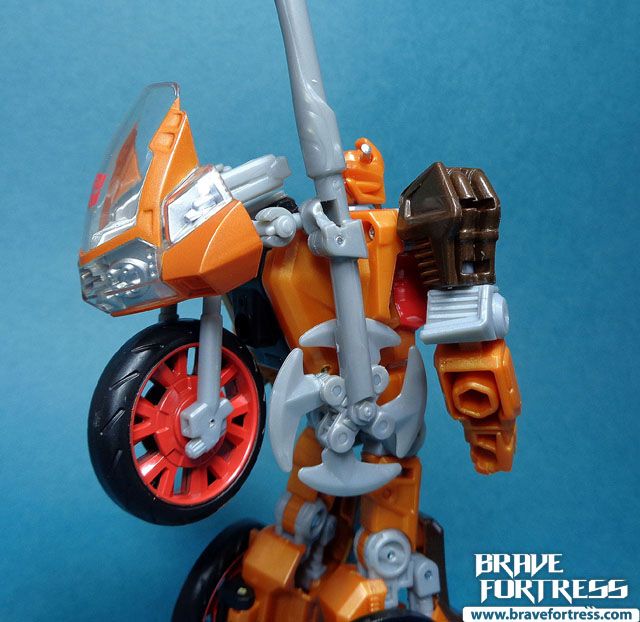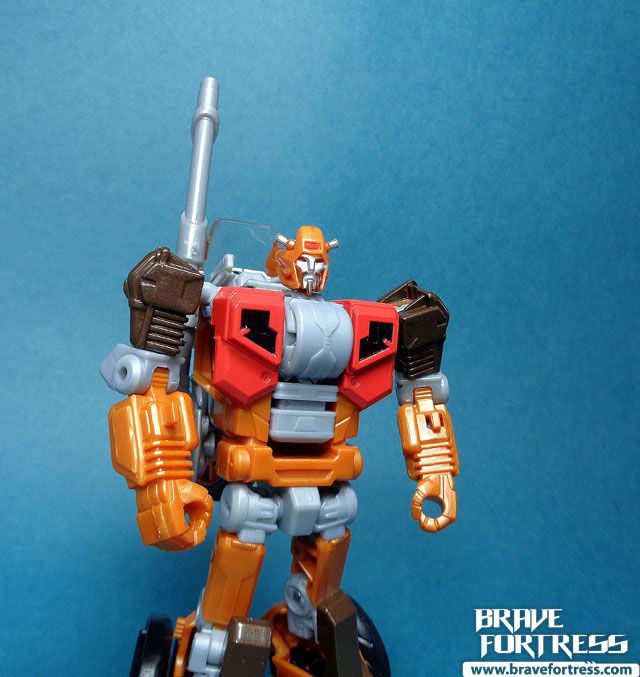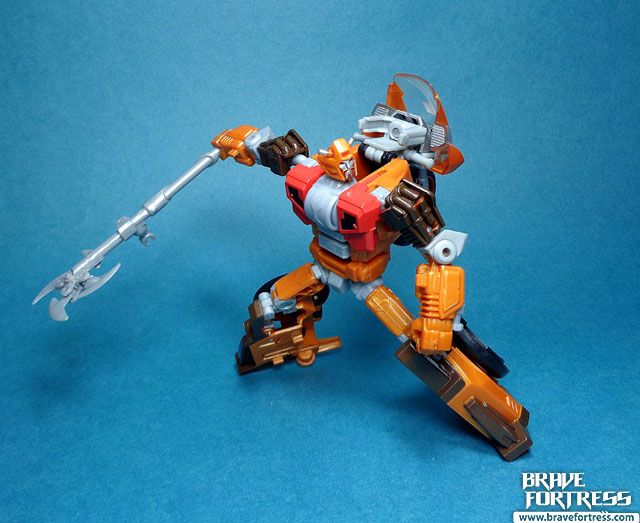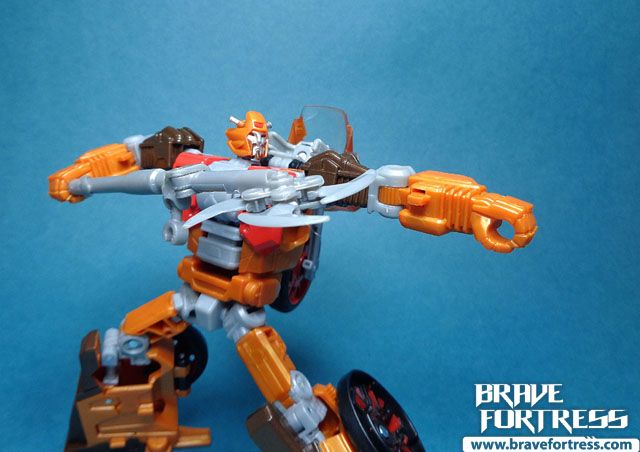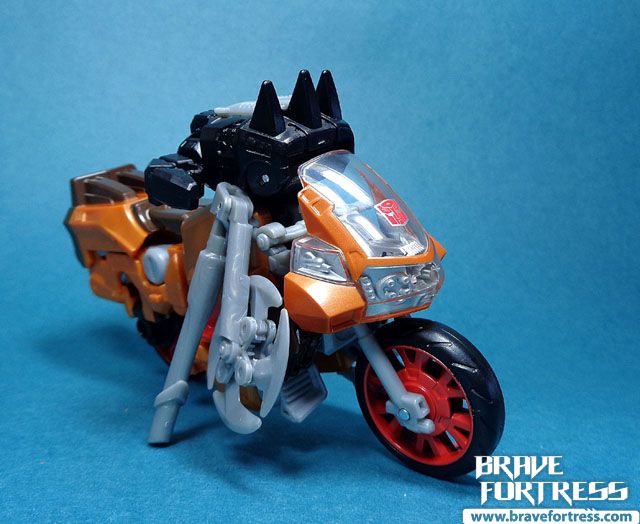 Prime Armor
As far as I can tell, there doesn't seem to be a way for the Prime Armor to attach to his chest this time around?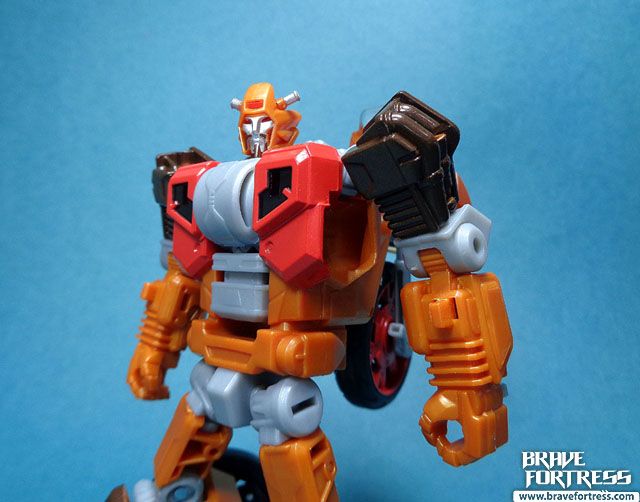 The "core" of the Prime Armor can be removed so you can place a Prime Master inside. While the removed core can be equipped as a gun.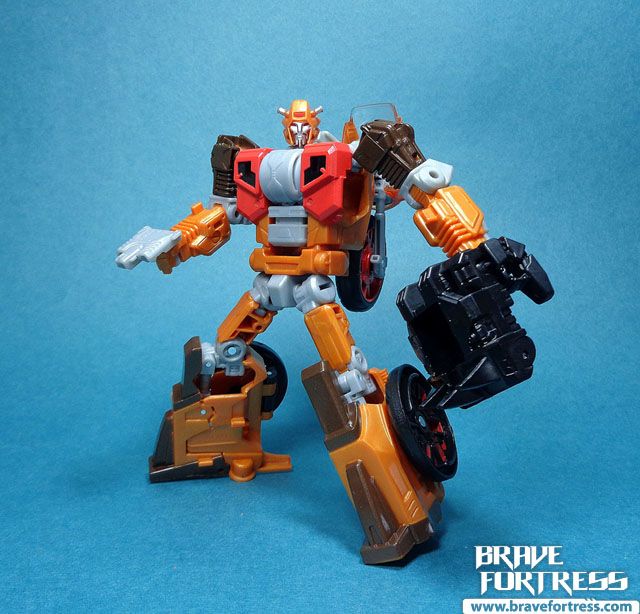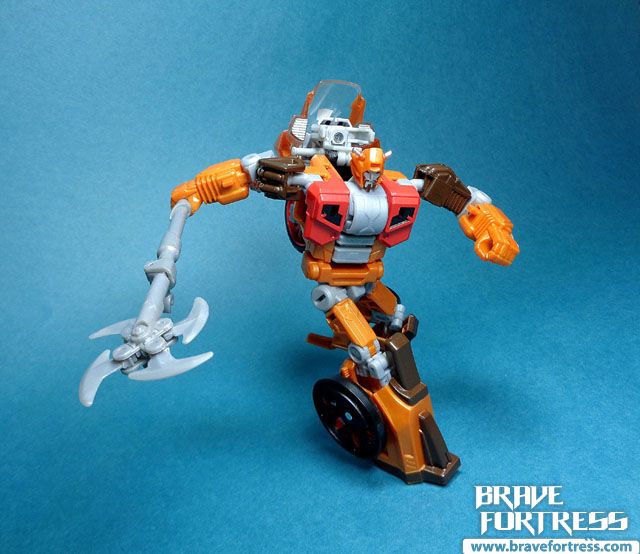 Gold