Transformers Power of the Primes Voyager Class Elita-1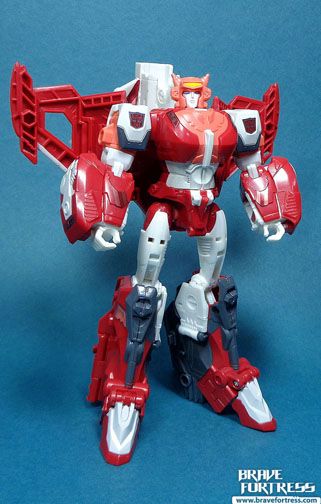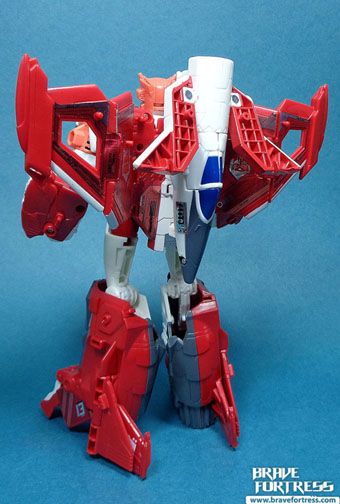 Optimus Prime's "girlfriend" finally gets a toy version, although she's a retool of POTP Starscream. I do wish they somehow worked out her vehicle mode to be more true to the G1 designs.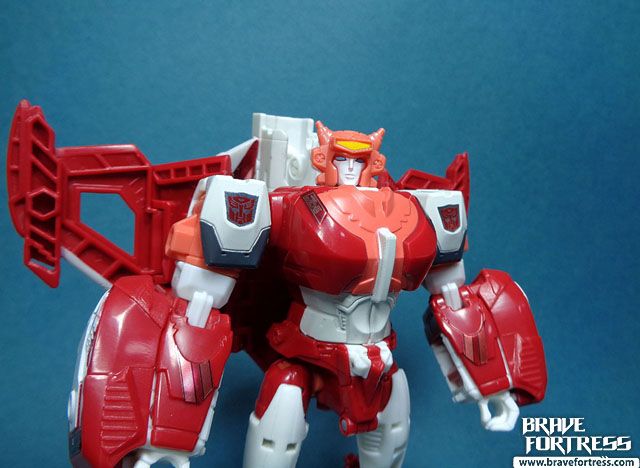 The good news is that she doesn't look too chunky, unlike Starscream. Whew.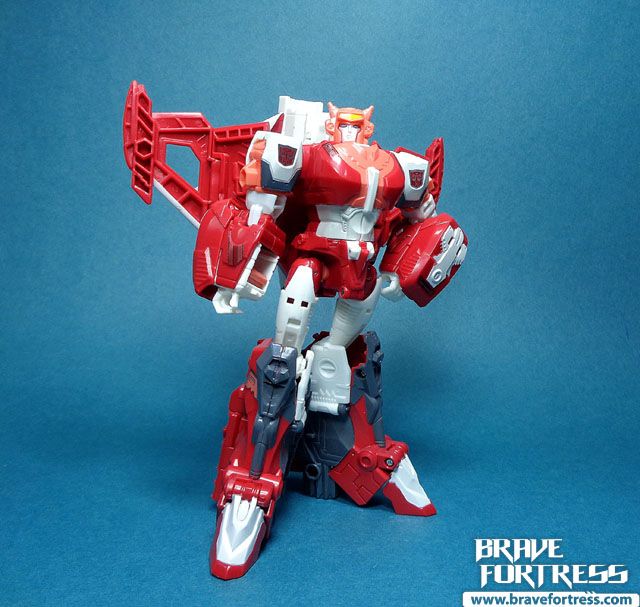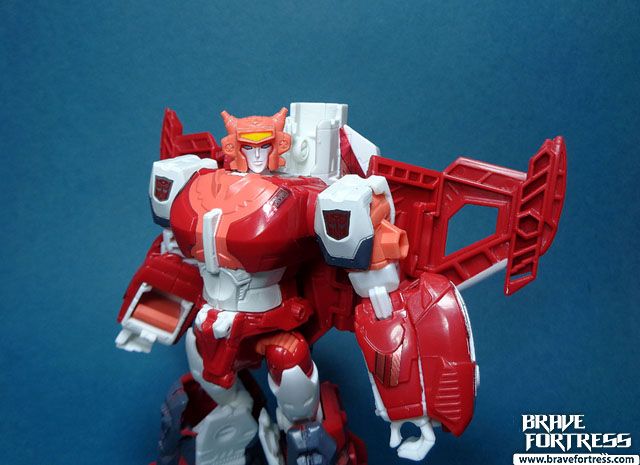 She comes with recolored blaster accessories from Deluxe Blackwing.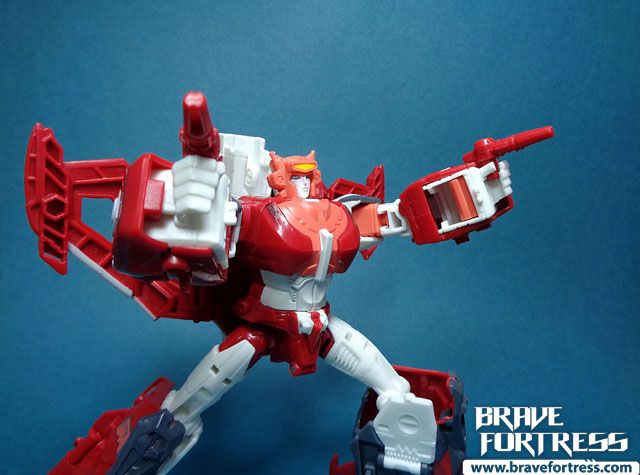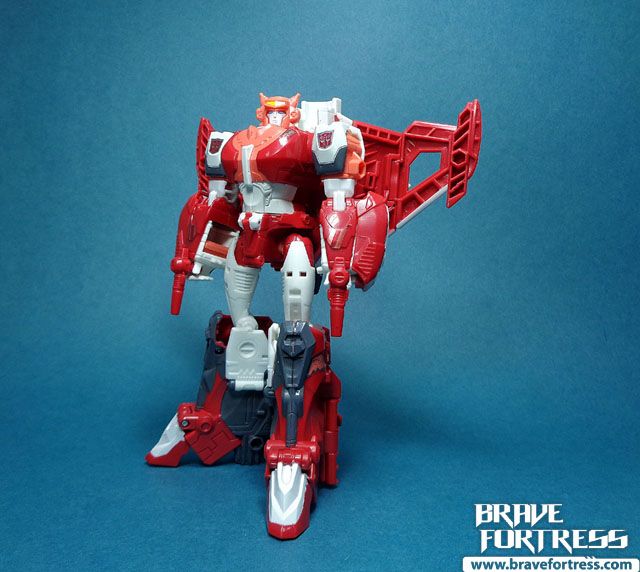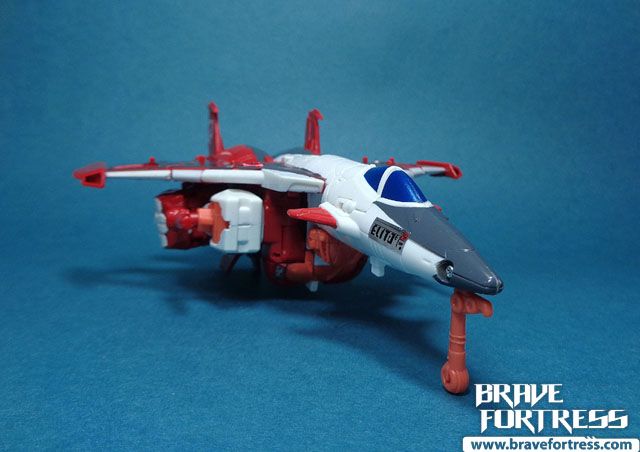 Elita-1 comes with the "Autobot Enigma", a variation of the Enigma of Combination. Each mold for the Enigma is unique (with the exception of Inferno who shares the same Enigma mold as Hun-gurrr), no fictional details yet on what powers each Enigma grants per combiner.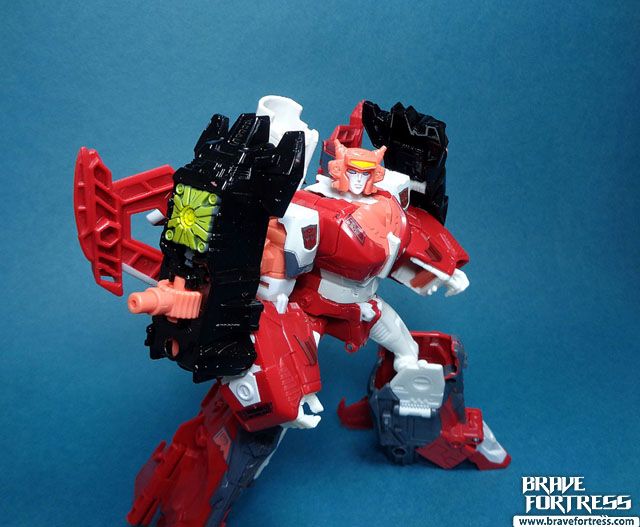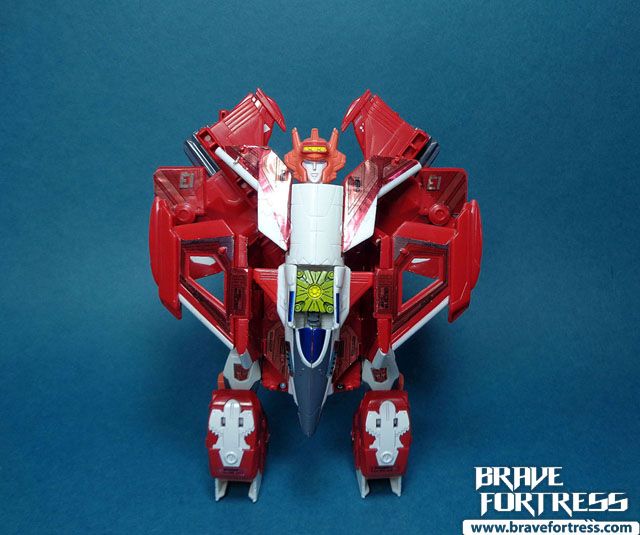 I'll probably pair her with the upcoming Siege Voyager Optimus Prime, as that looks better than the Combiner Wars "fatty" Optimus.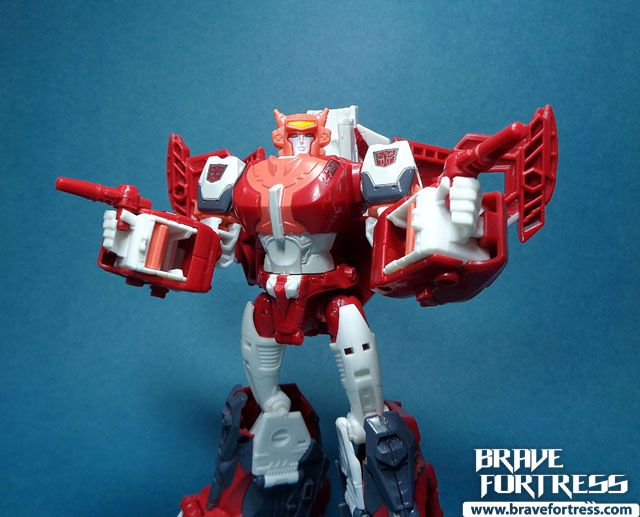 Gold