Here's an interesting curiosity, reproduction Tech Specs files.
Transformers Reproduction Tech Specs from Atomic Laser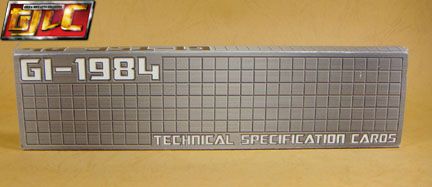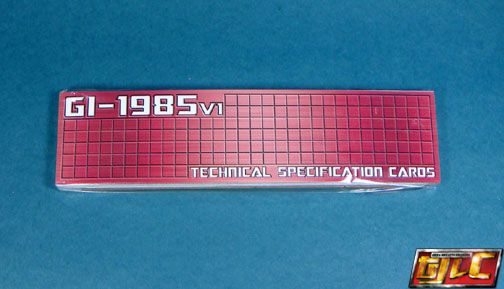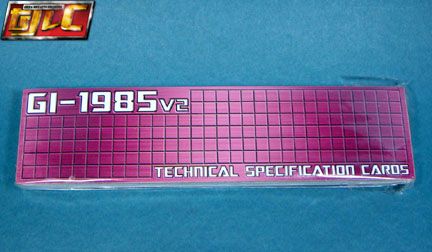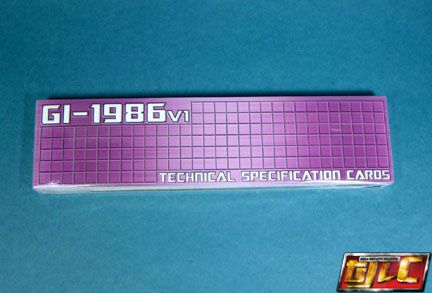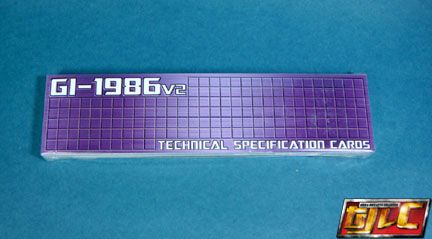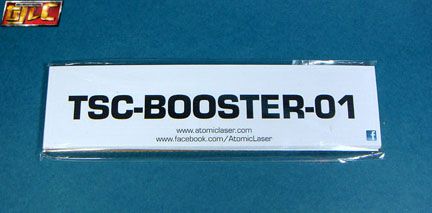 1984 has specs for the following:
-Bumblebee, Cliffjumper, Windcharger, Huffer, Gears, Brawn
-Hound, Prowl, Bluestreak, Mirage,
-Optimus Prime, Jazz, Ratchet, Ironhide, Sunstreaker, Sideswipe, Wheeljack, Trailbreaker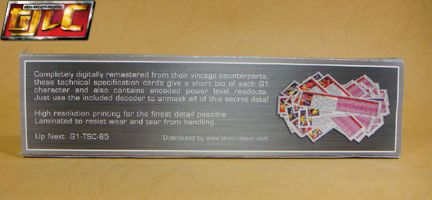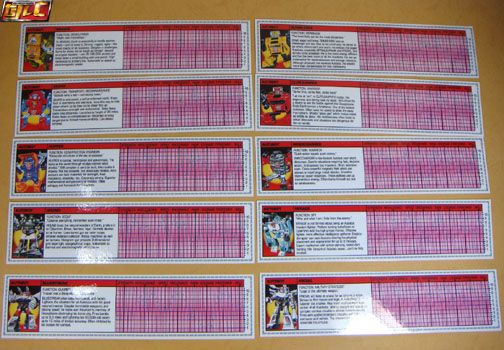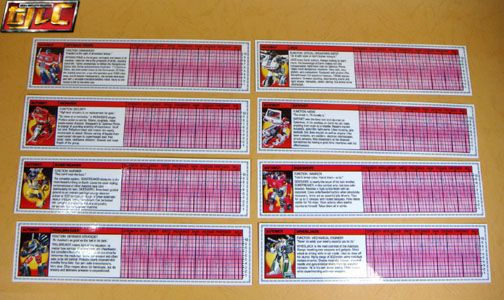 -Megatron, Soundwave, Starscream, Skywarp, Thundercracker, Rumble Frenzy, Laserbeak, Buzzsaw, Ravage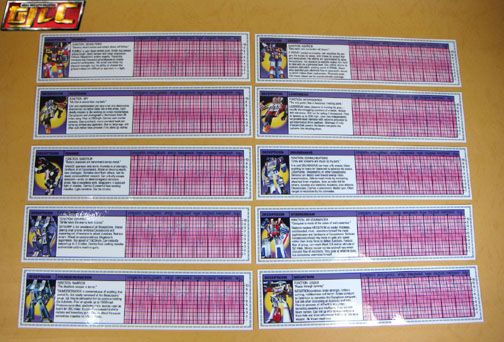 1985 v1 has specs for the following:
-Perceptor, Jetfire, Blaster, Grimlock, Omega Supreme
-Hoist, Grapple, Inferno, Beachcomber, Powerglide, Cosmos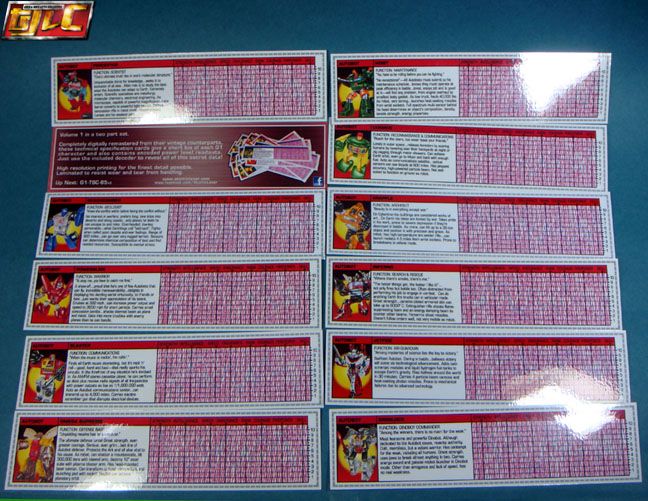 -Astrotrain, Blitzwing, Dirge, Kickback, Bombshell, Barrage, Chop Shop
-Hook, Long Haul, Bonecrusher, Mixmaster, Devastator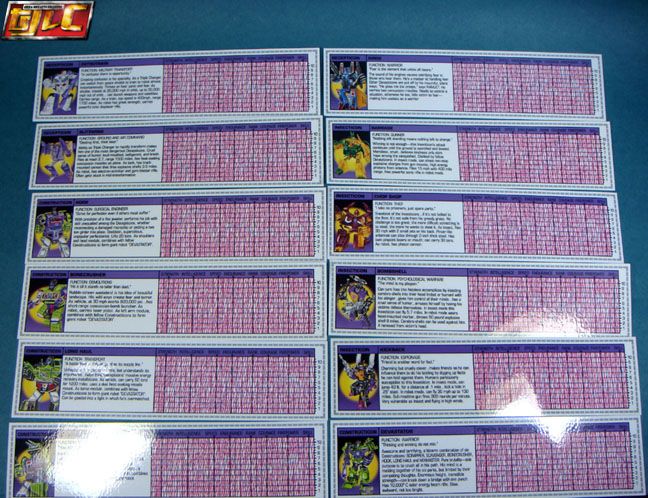 1985 v2 has specs for the following:
-Sludge, Slag, Swoop, Snarl, Skids, Tracks, Red Alert, Smokescreen, Topspin Twintwist, Whirl, Roadbuster, SeaSpray and Warpath.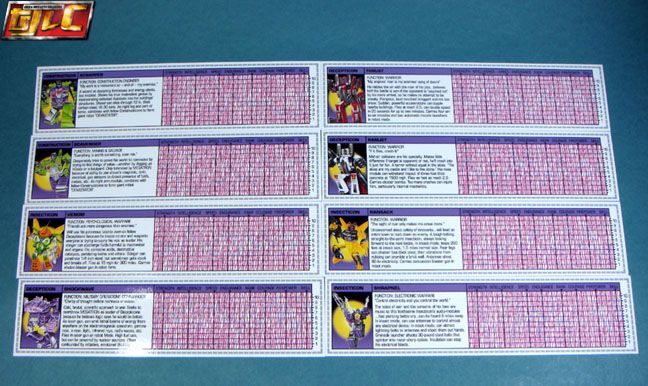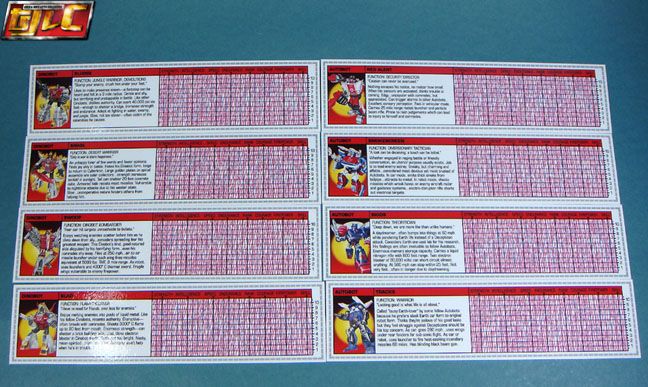 -Scrapper, Scavenger, Venom, Shockwave, Shrapnel, Ramjet, Thrust, Ransack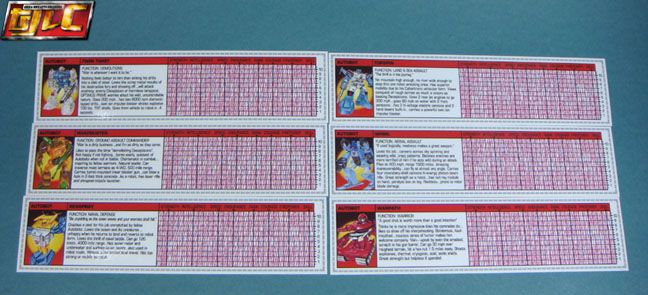 1986 v1 has specs for the following:
-Hubcap, Outback, Hotrod, Kup, Blurr, Metroplex, Eject, Broadside
-Air Raid, Fireflight, Blades, First Aid, Groove, Hot Spot, Defensor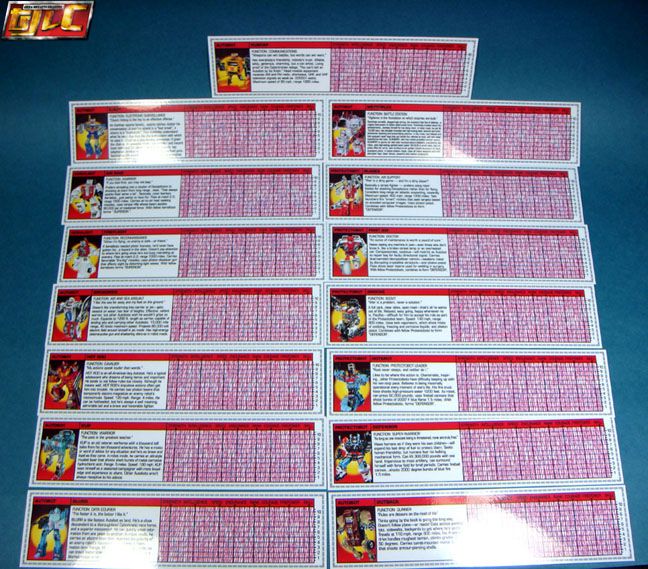 -Sharkticon, Frenzy (again?), Galvatron, Cyclonus, Octane, Divebomb, Headstrong
-Motormaster, Dead End, Dragstrip, Breakdown, Menasor, Blastoff, Brawl, Bruticus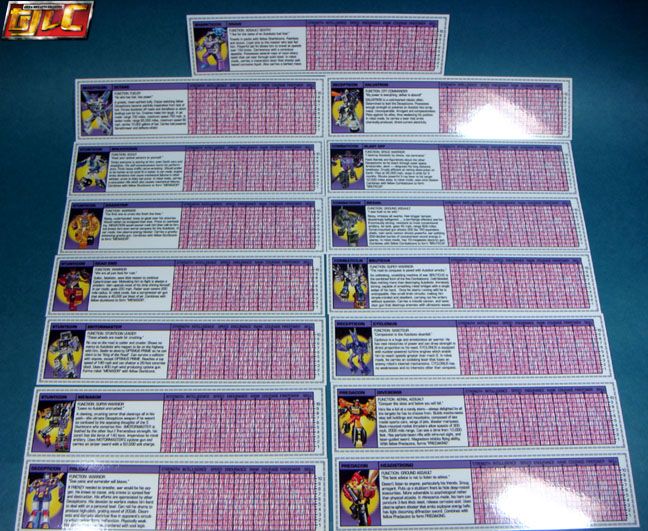 1986 v2 has specs for the following:
-Rodimus Prime, Ultra Magnus, Springer, Wreckgar, Wheelie, Skylynx, Sandstorm
-Swerve, Pipes, Tailgate, Steeljaw, Rewind, Ramhorn,
-Silverbolt, Skydive, Slingshot, Superion, Streetwise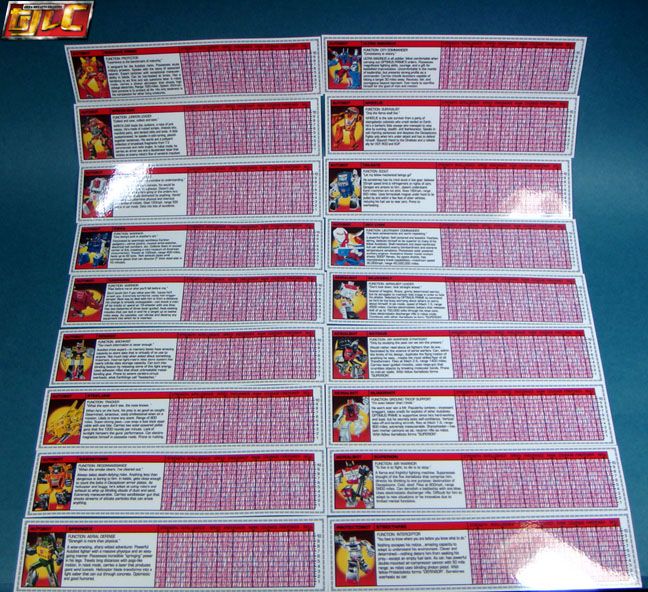 -Wildrider, Swindle, Vortex, Onslaught, Ratbat, Runamuck, Runabout
-Razorclaw, Tantrum, Rampage, Predaking, Trypticon, Scourge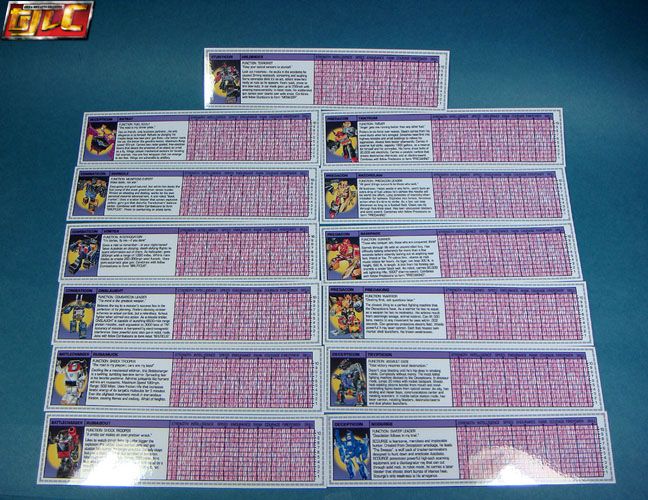 The Booster set consists of the mail away figures:
-Camshaft, Downshift, Overdrive
-Cromar, Aragon, Zetar
-Viewfinder, Spectro, Spyglass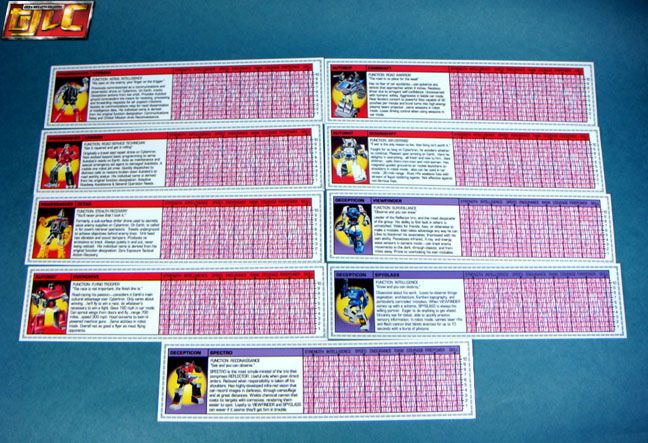 Not a bad set, a bit pricey though. Kind of annoying too how the sets are broken down (members of combiner teams scattered between 2 sets).
Gold