Transformers Revenge of the Fallen Buster Prime and Jetfire 2pack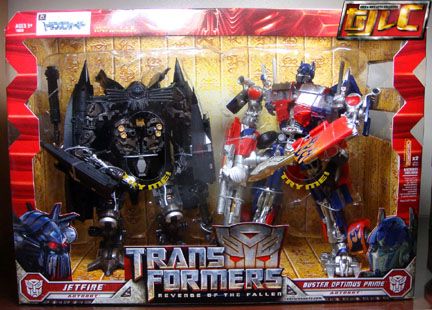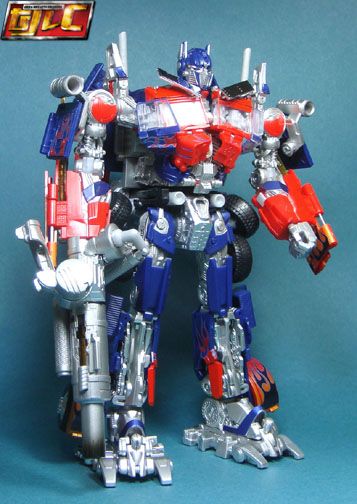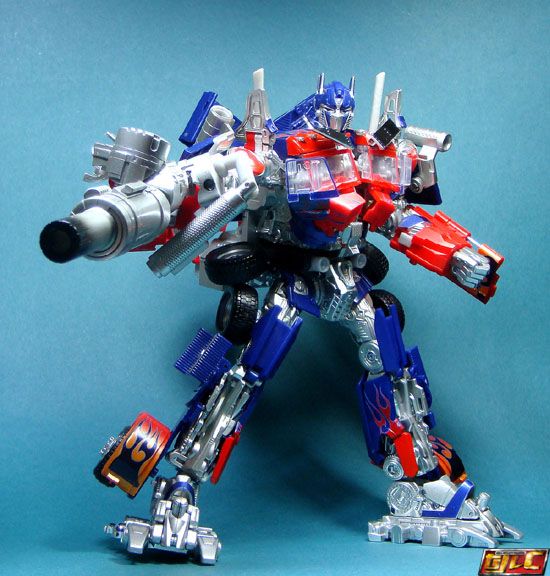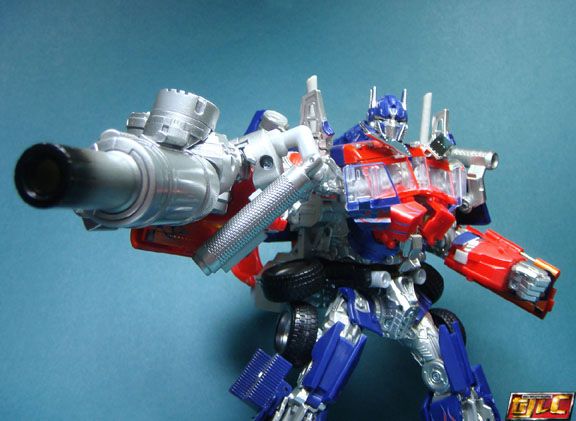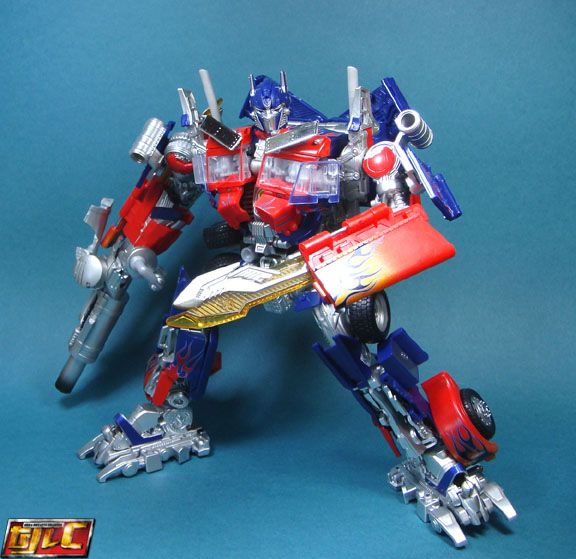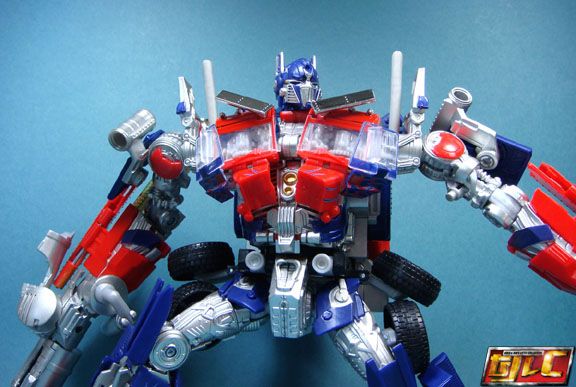 Buster cannon transforms into Prime's "gas tanks"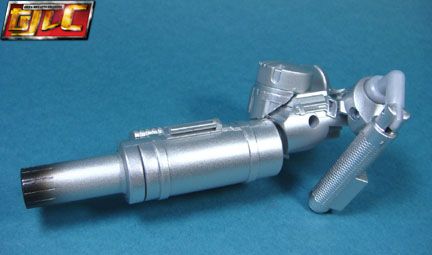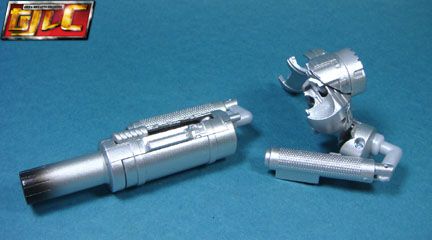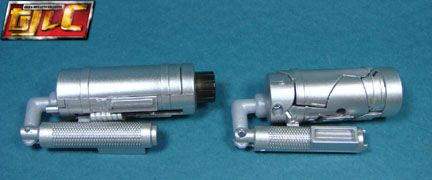 Tanks clip on here: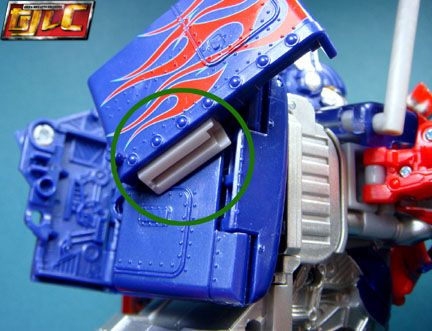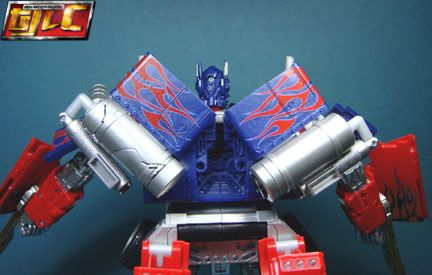 Chromed front grill and detailed Autobot hood logo.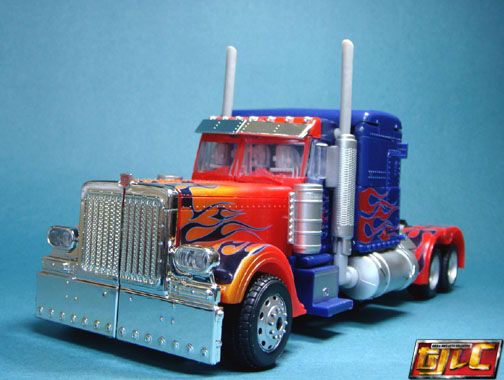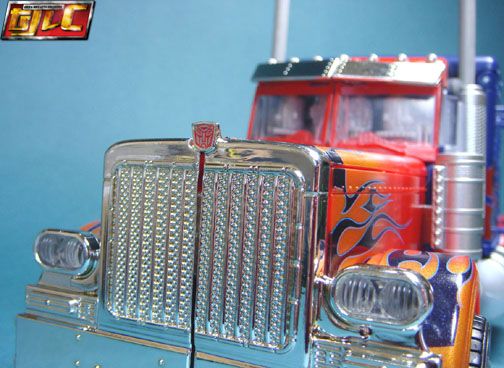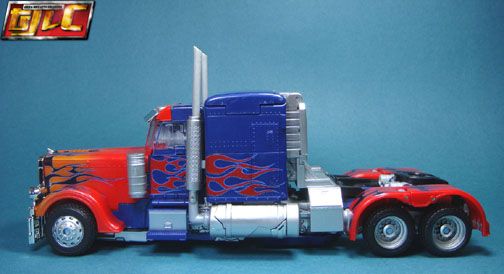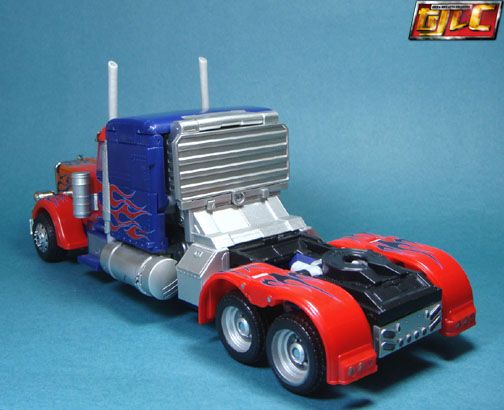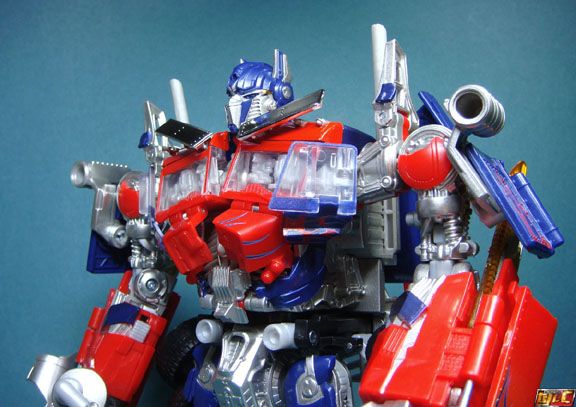 Comparison with Leader Class Hasbro Prime.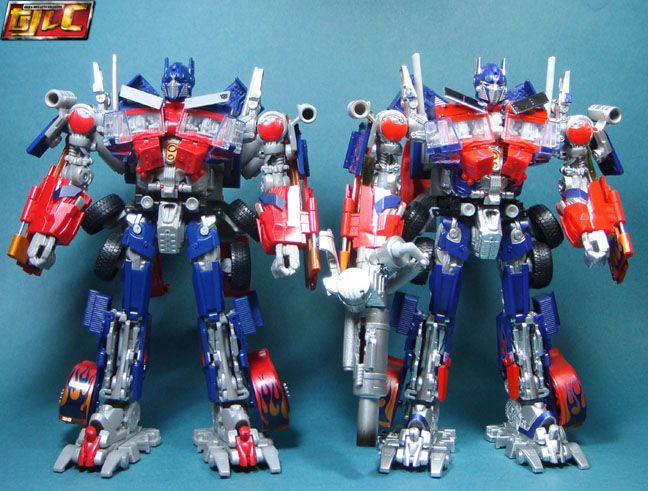 The plastic is brighter here plus a lot more paint details and chrome finish on some parts.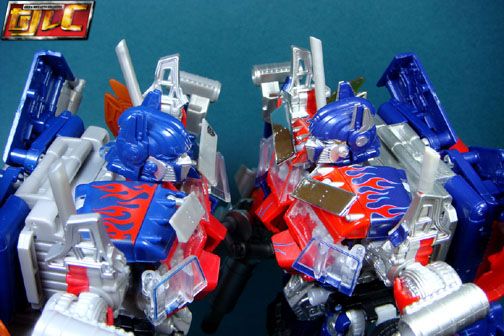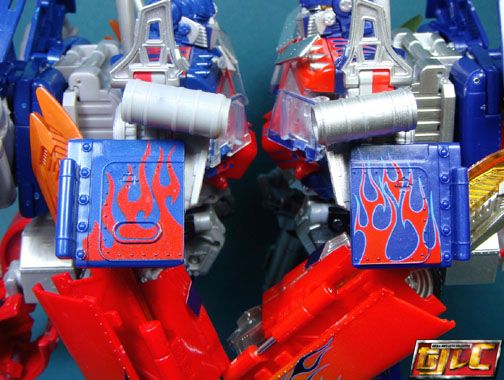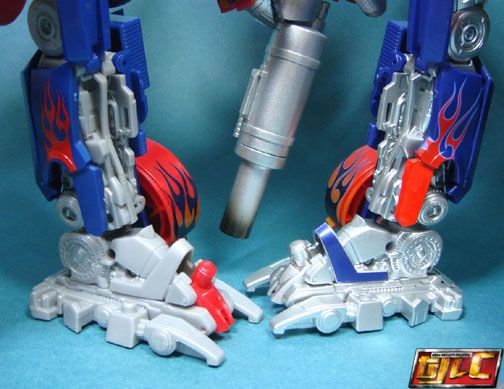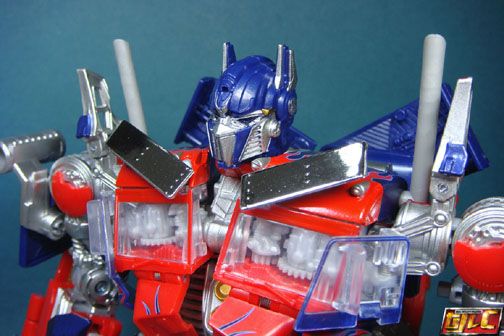 Jetfire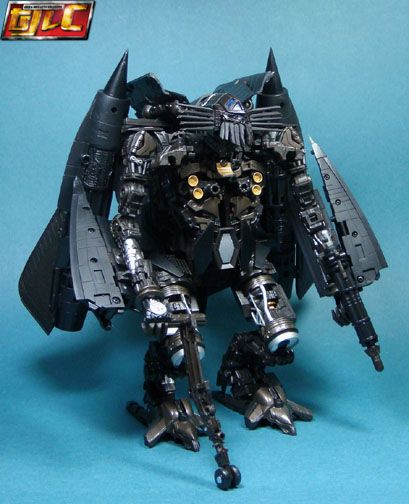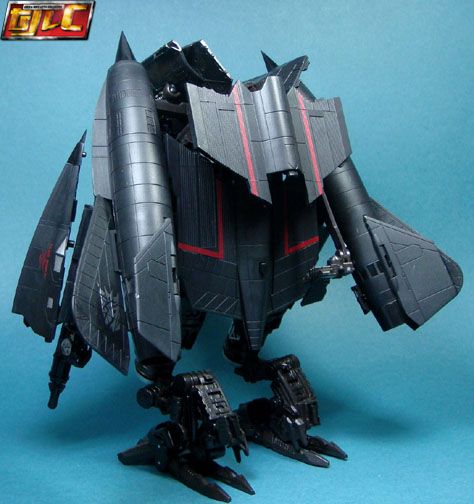 With Hasbro Leader Class Jetfire.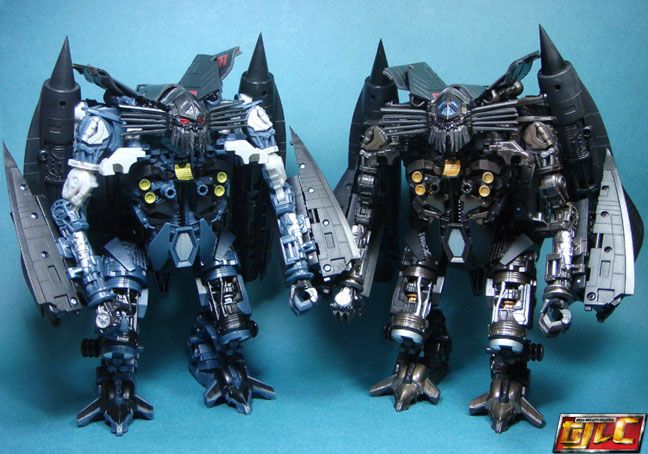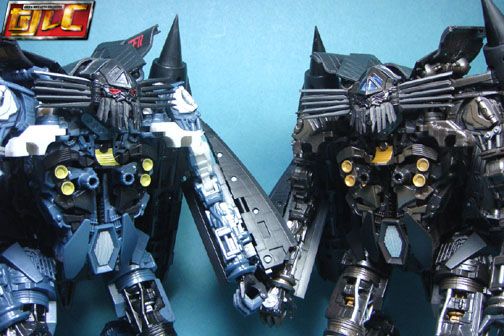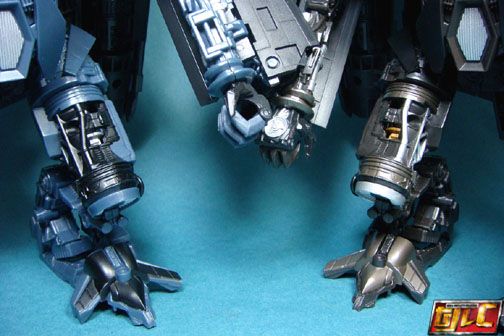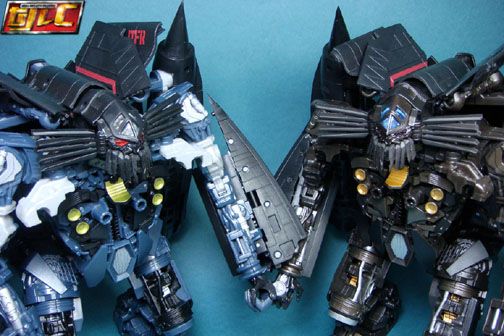 The paint details are somewhat faded here. The paint is sharper and more defined on the logo.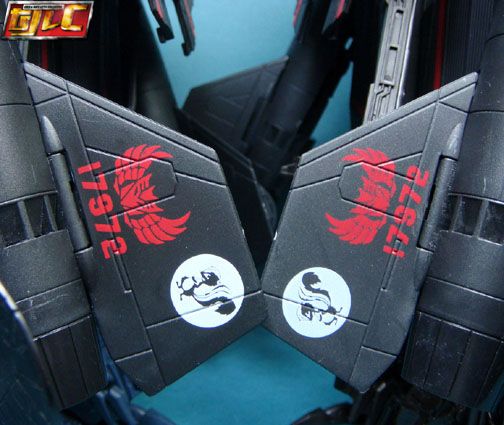 Still the same pilot (?)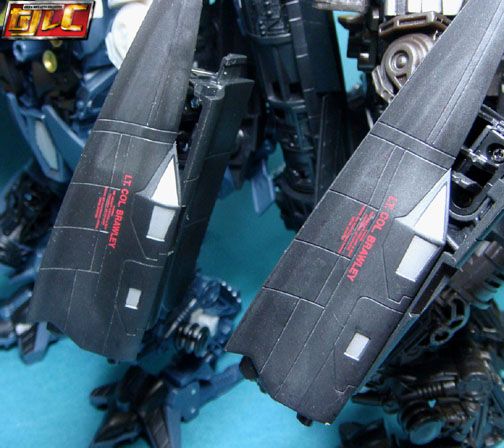 Buster Jet Powered Optimus Prime.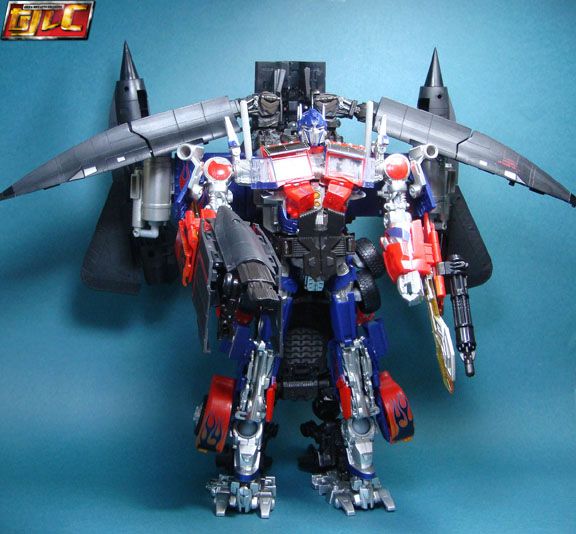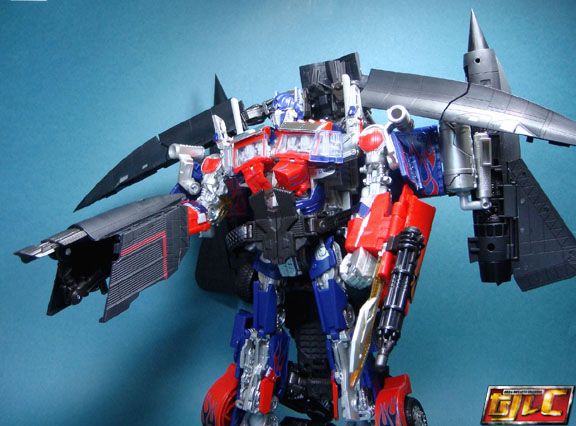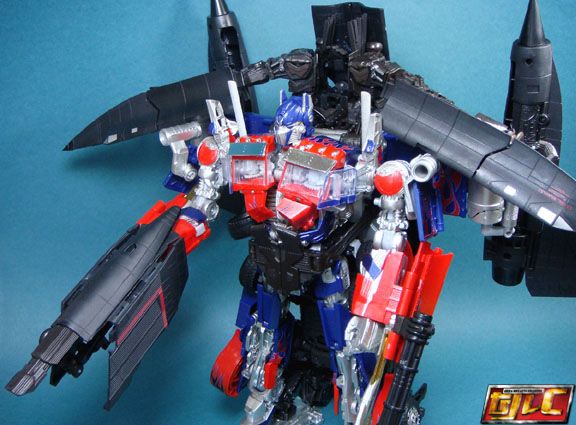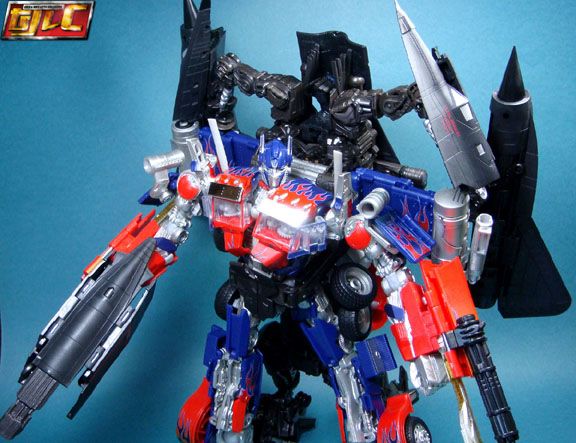 Gold