Transformers Revenge of the Fallen Transformers ROTF Deluxe Class Elita-1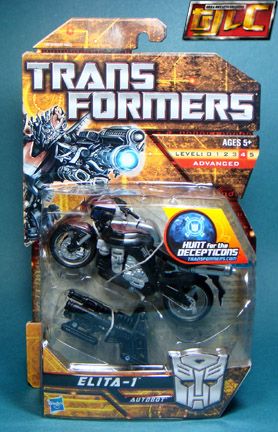 Stand can be placed underneath for support or on the back as a weapon.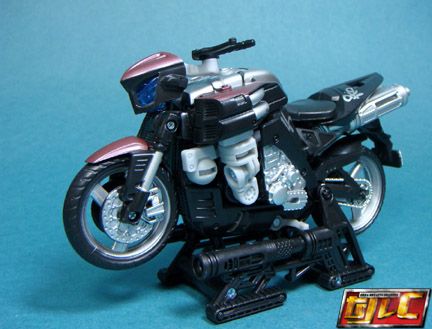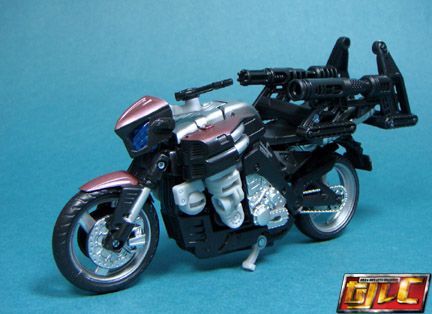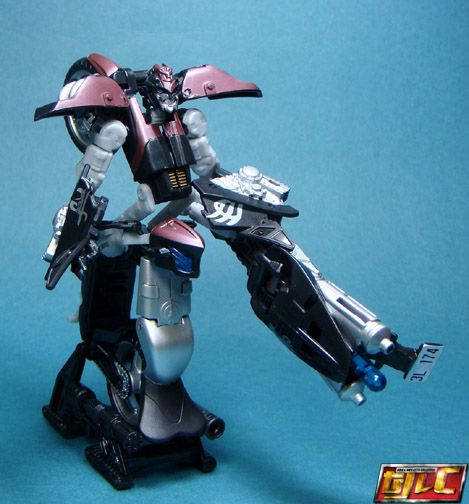 We finally get the third Arcee sister, too bad she's only a repaint of Chromia. Sigh. No indication that she can combine with the other bikes either, though.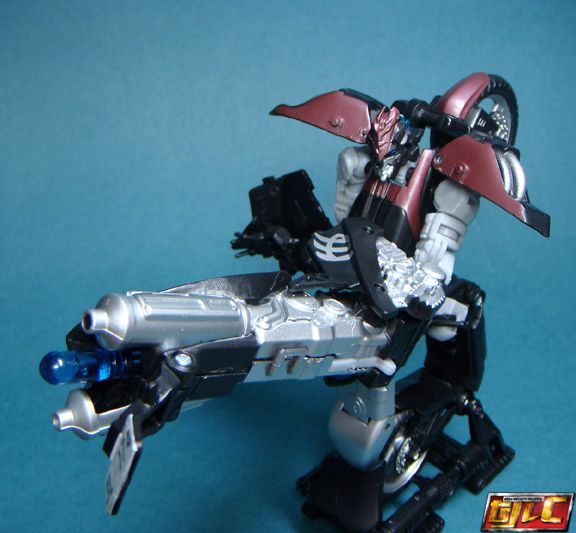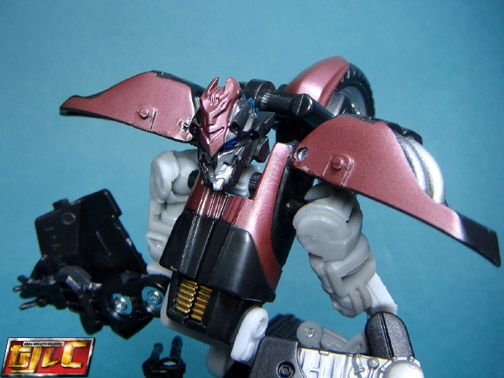 Gold