Transformers Siege Deluxe Class Ratchet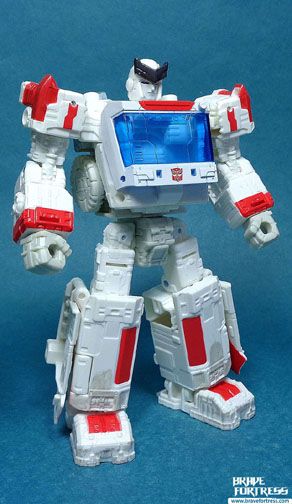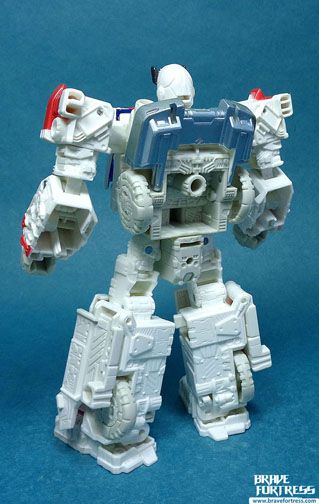 The Autobot's chief medical officer. Ratchet is often regarded as indispensible to the Autobot cause. The figure is a retool of Siege Ironhide and was released as a Walgreens exclusive.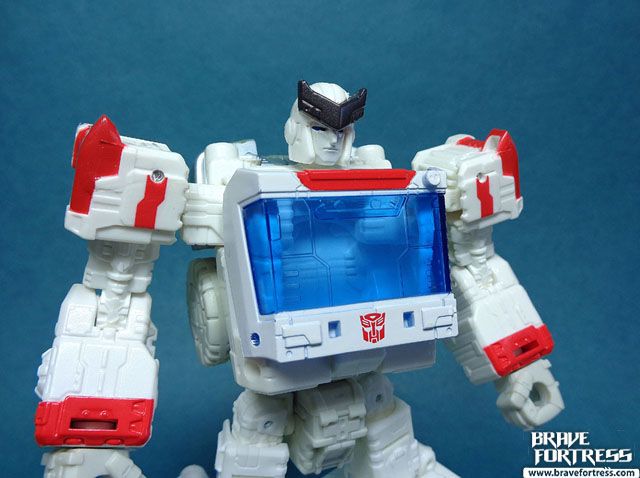 RT-15 laser cannon/ robotic arm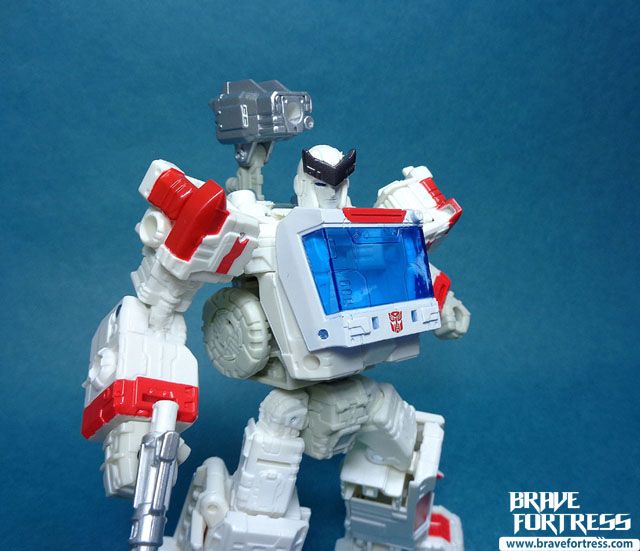 RT-5 Magno-Wrench

RT-5 Laser Scalpel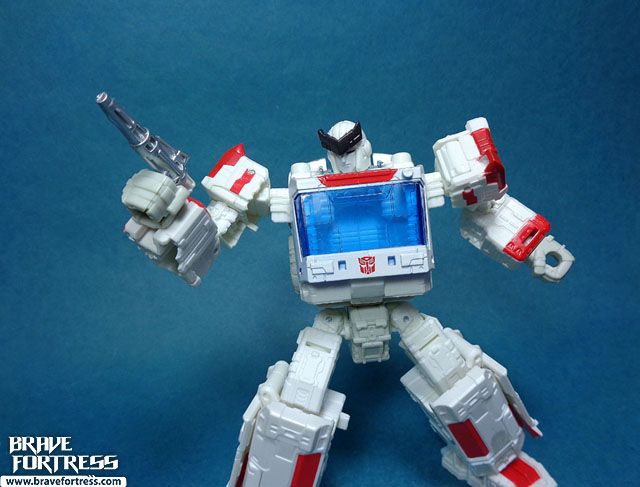 RT-15 robotic arm + RT-5 Magno-wrench = RT-15 Protraction Magno-Hoist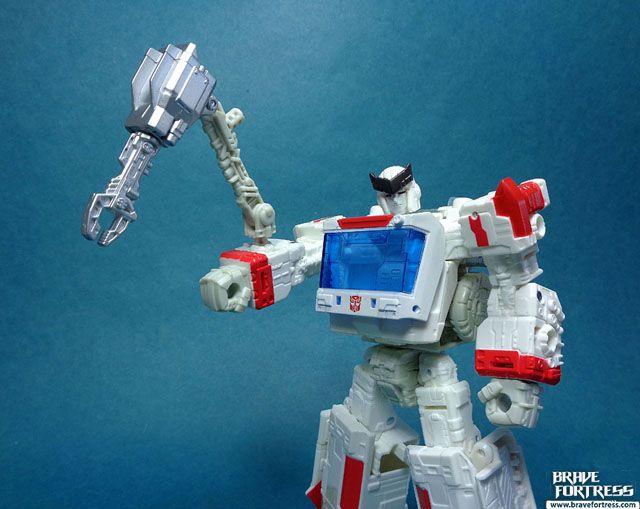 While not mentioned in the manual, based on the way the parts are assembled in package, I'm guessing this serves as a rifle of sorts?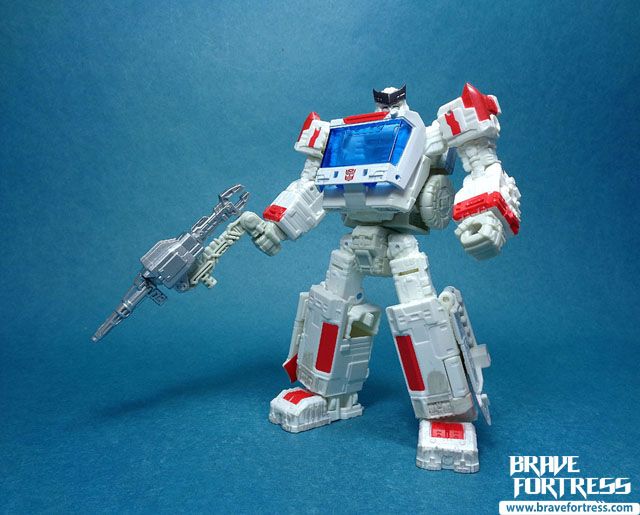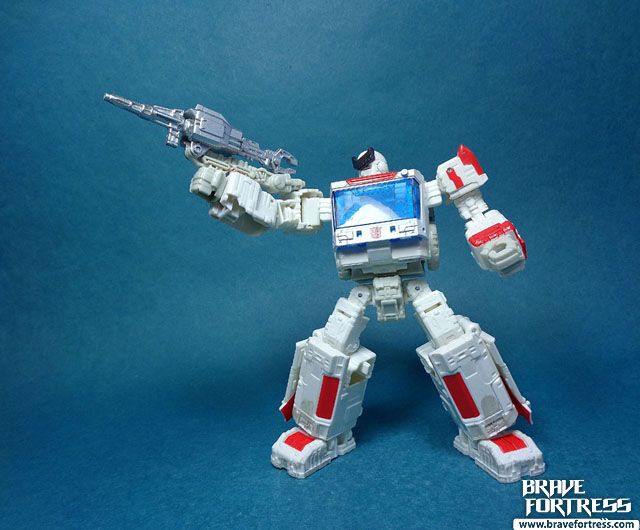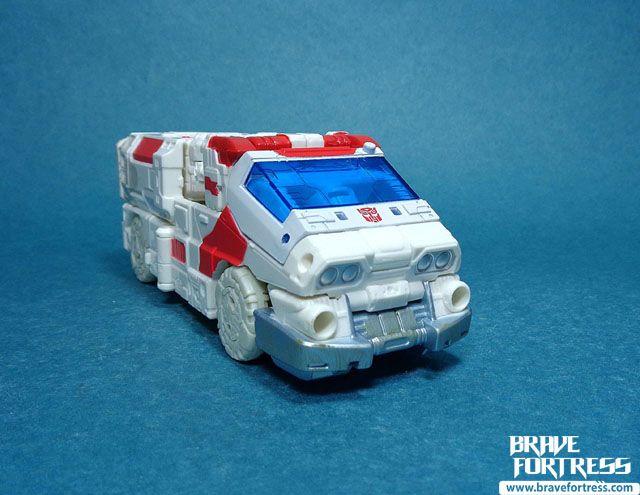 Weapons can be mounted on the vehicle mode.

Vehicle repair bay mode. (Boy, this is going to look awkward with female Autobots loaded).
I really love this figure more than the Ironhide and Crosshairs use of the mold. I guess it must be all the "proper" accessories included for the character?

Gold