Transformers Siege Deluxe Class Red Alert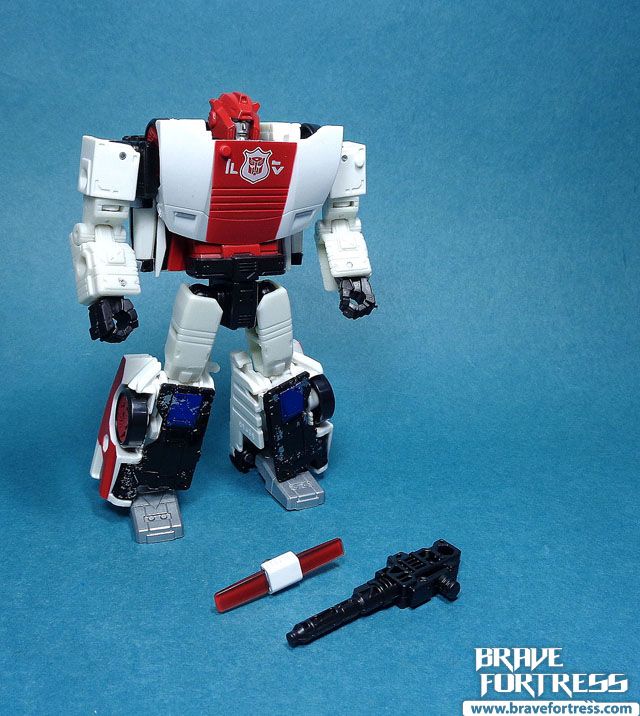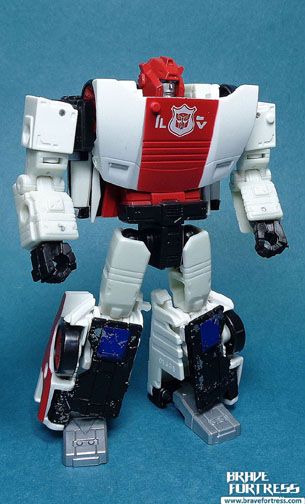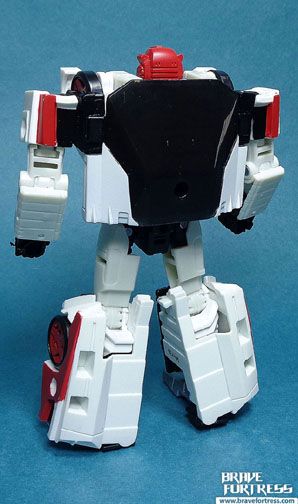 Red Alert is the Security Director for the Autobots, unfortunately, he tends to become too paranoid and usually ends up leading to false alarms being triggered. He's often partnered with Inferno and the duo are good at keeting each other in check.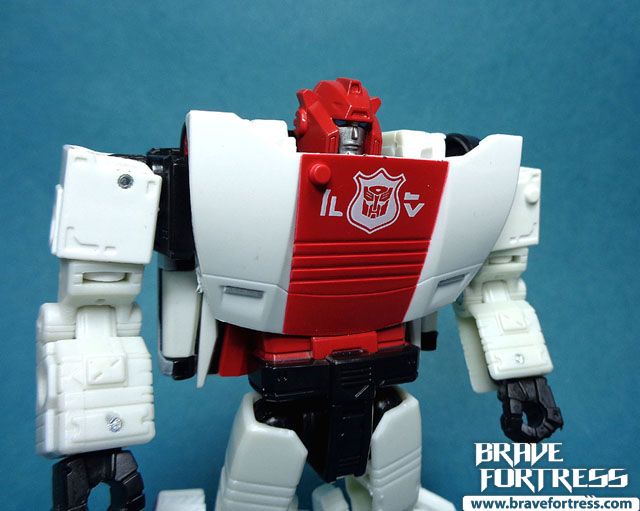 His weapon is the RT-10 Particle Beam Circuit Welder.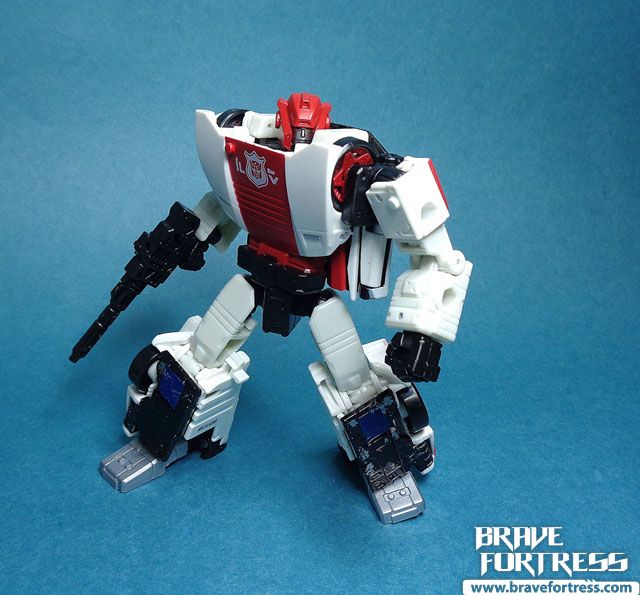 His light bar can be added onto the rifle to convert it into a melee weapon.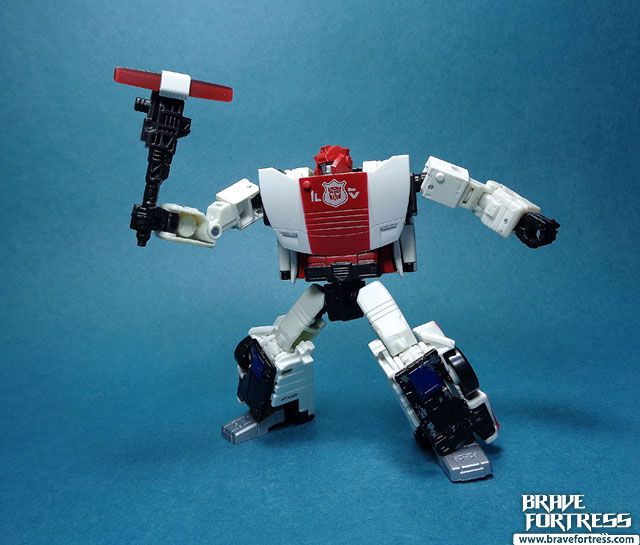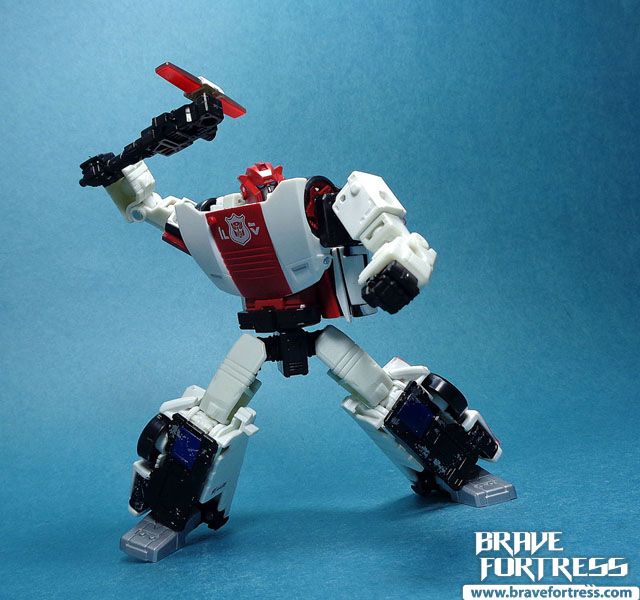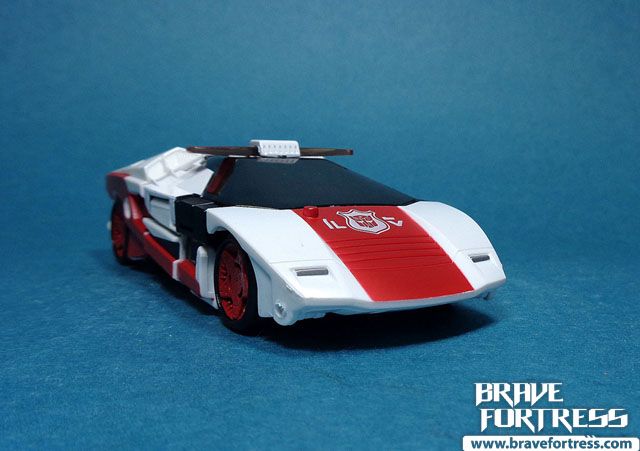 With Sideswipe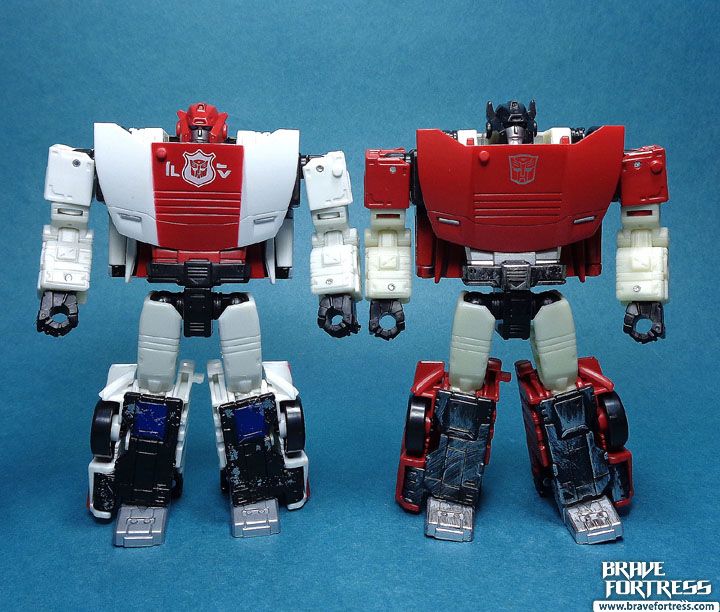 The head has been retooled to resemble a G1 toon accurate head. Unfortunately, they kept his biceps white (should be red) so this kind of throws it off the cartoon model.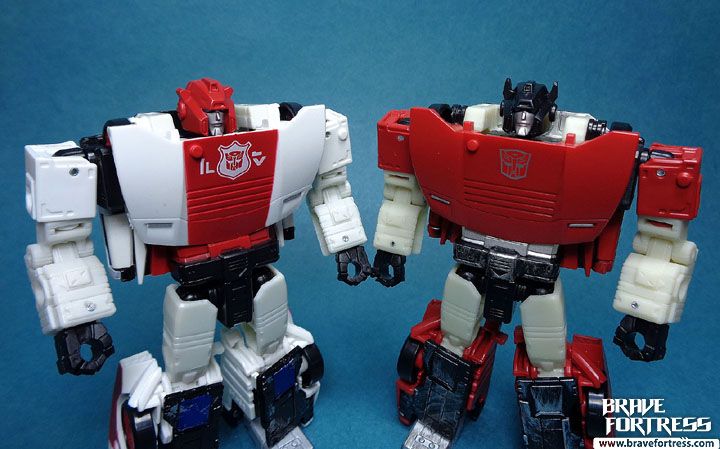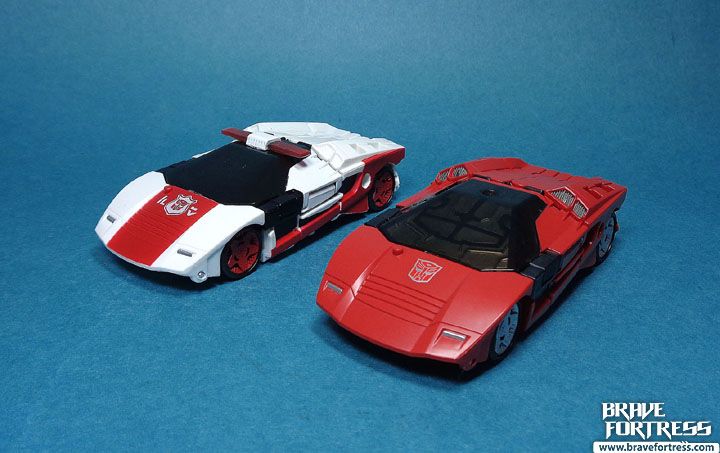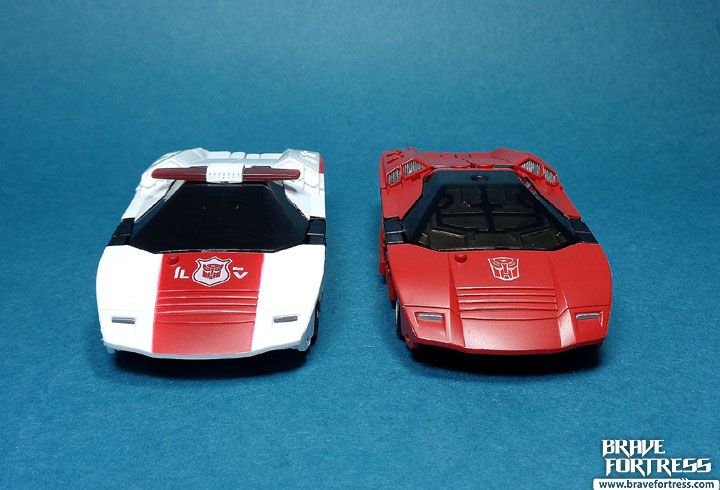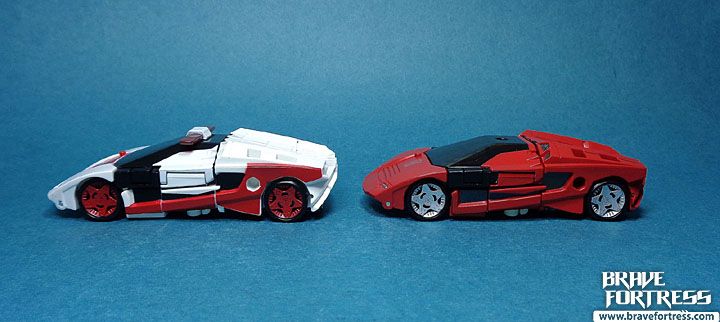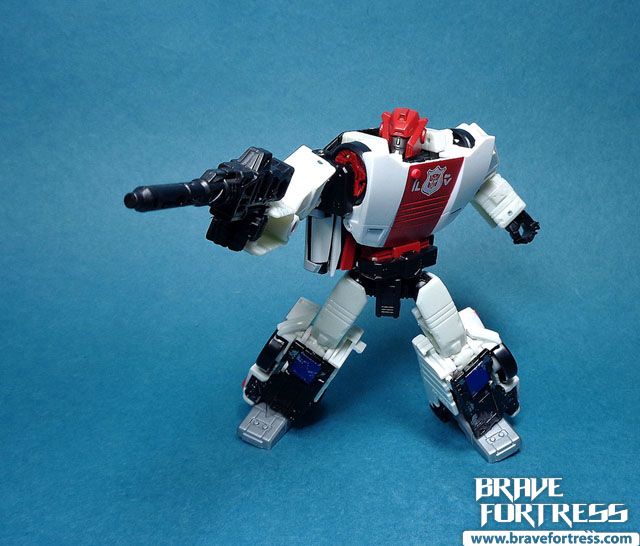 Gold