Transformers Siege Deluxe Class Skytread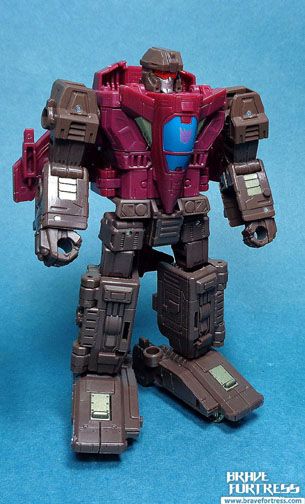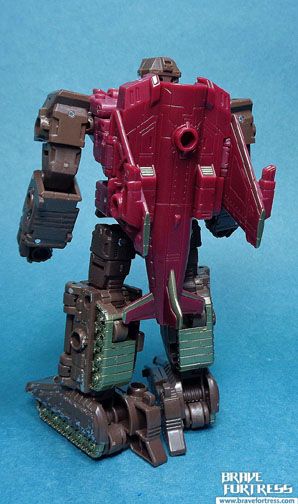 Previously named Flywheels in the G1 line, Skytread is a Duocon, meaning he (like his fellow Duocon Battletrap) can split into two separate units. Unfortunately, Skytread's personality is split as well when he is in his separate modes, with his halves jealous of each other.

HV Electron Breacher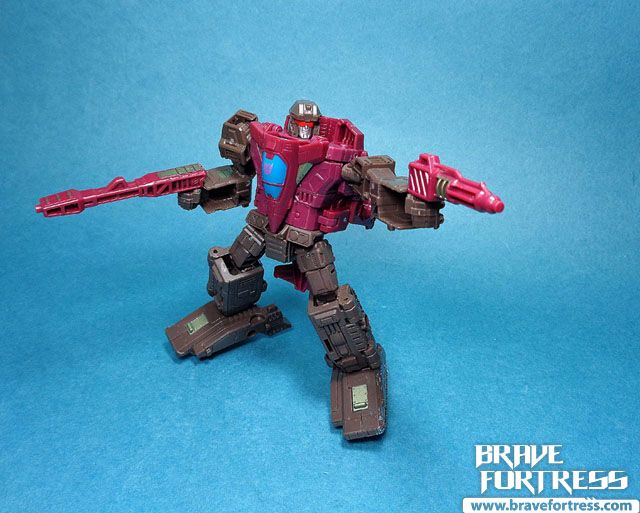 EM24 IR Laser Launcher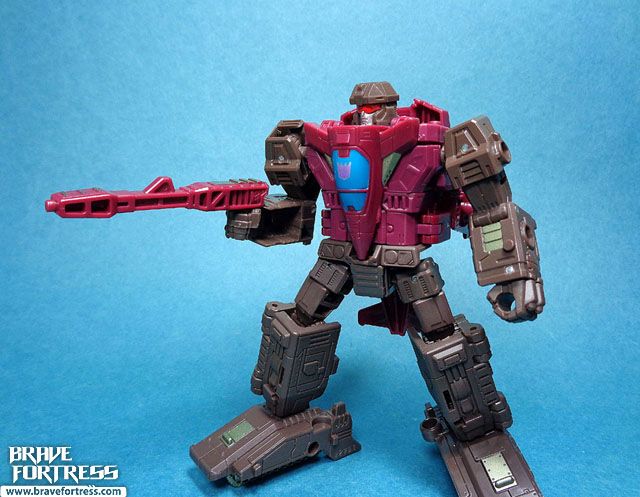 LRRF Suspension-Ray Super-Launcher

Vehicle modes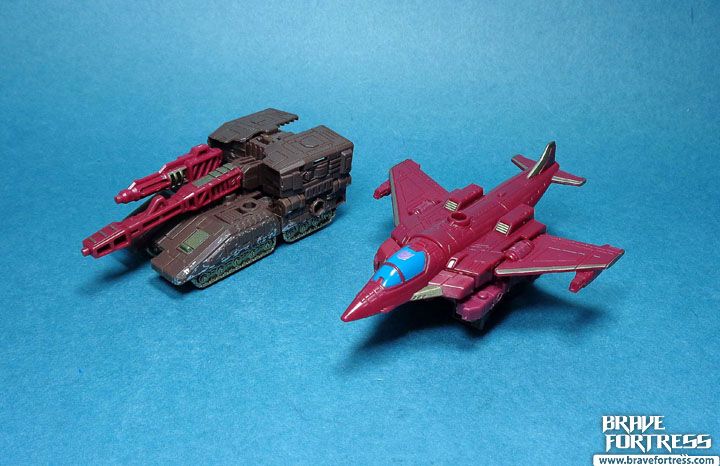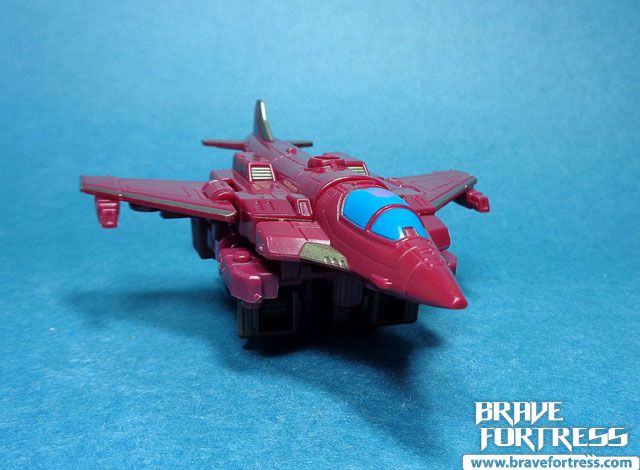 With fellow Duocon, Battletrap.

Since they share the same connection ports, you can swap the halves around.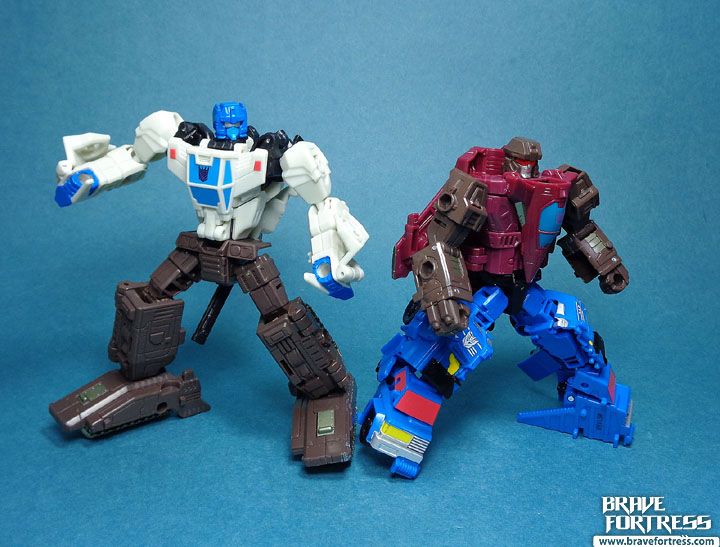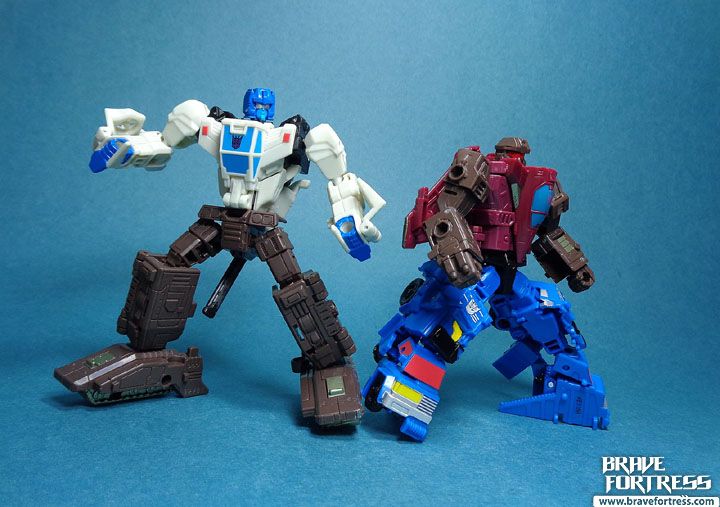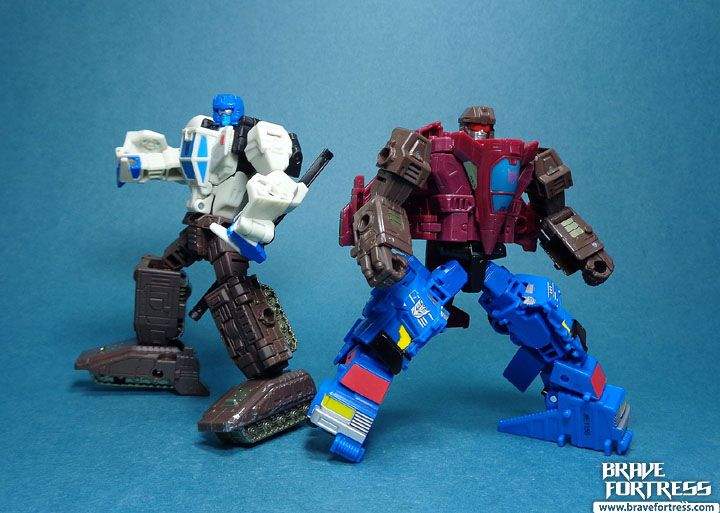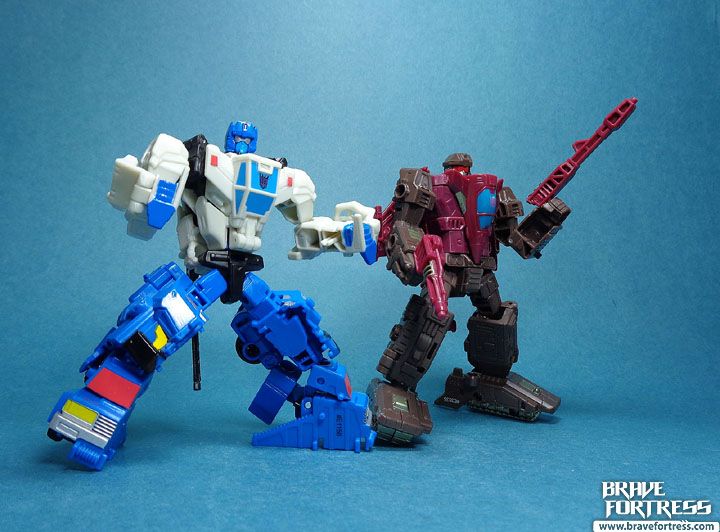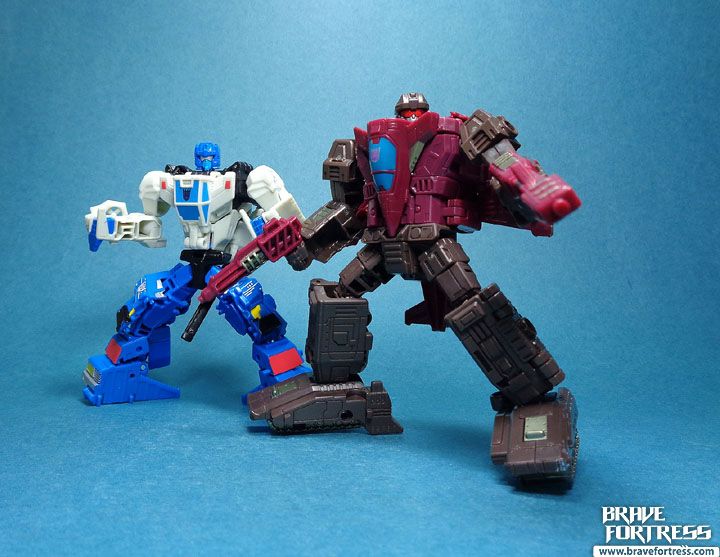 It's a real shame they didn't release Skytread the same way as Battletrap, where each component can transform into a separate robot. I guess Hasbro didn't want to spend too much again on the tooling (as is, I can see they can't really reuse the Battletrap mold anywhere else).
Gold