Transformers Studio Series 86 Core Class Spike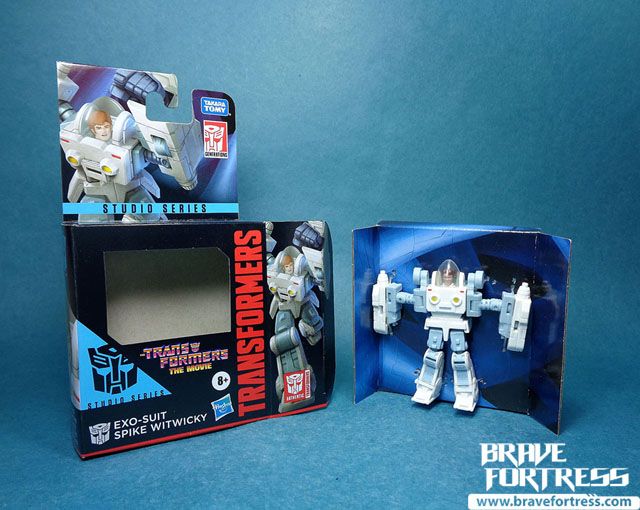 Make sure to check the back of the package, as that's where the effects parts are packed.

One of the Autobot's first human allies, Spike has grown up and become a father by the events of the 1986 Transformers movie. Now equipped with a versatile Exo-suit, Spike is capable of Transforming into a fast, 4-wheelied vehicle, complete with its own life-support and weapons systems.

To move Spike's head left and right, just toggle this lever on his back.

Yikes that cavity in the head is horrible! Lol, Hasbro!

Exo-suit Spike stands roughly 3.5 inches tall. Too short to be a part of G.i. Joe.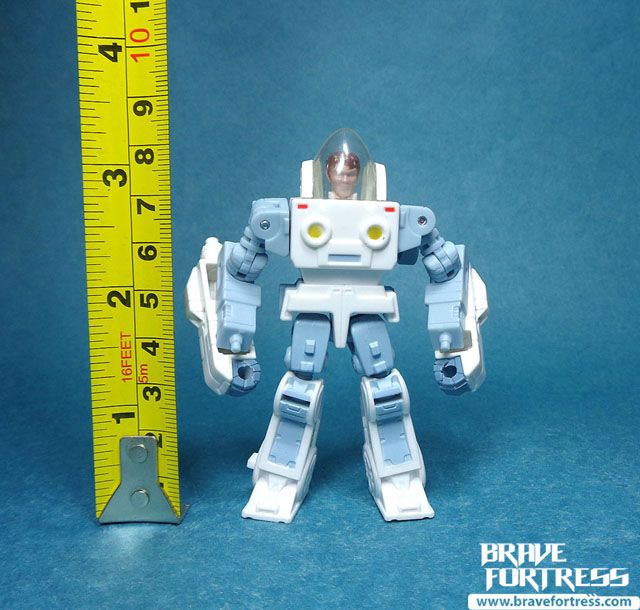 The set comes with effects parts you can plug into the back side of the figure's elbows.

The effects parts can also be plugged into the alt mode as booster effects.

With the War for Cybertron Netflix Bumblebee (I added an Autobot faction sticker to his chest).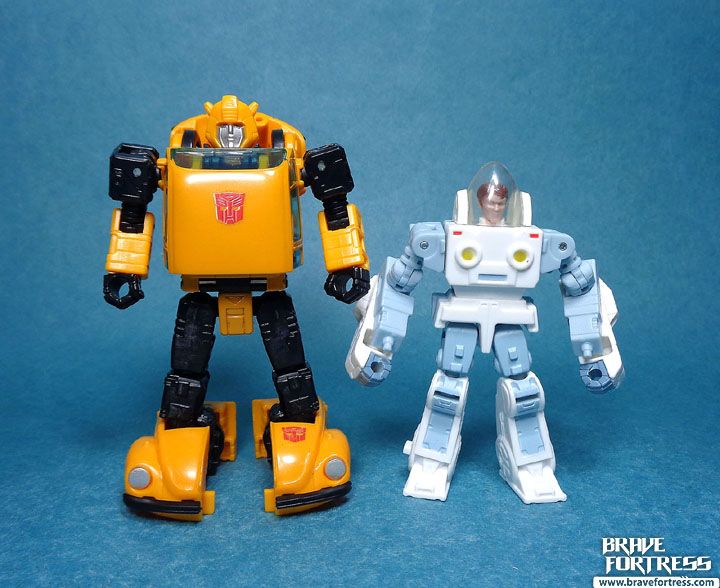 With his son, Daniel, from the Studio Series Dinobot Slag set. Yikes, that's bad! I'll probably get a second Studio Series Spike so I can pair the father and son duo properly.

Overall, pretty good. This figure works really well in terms of scale next to CHUGS Bumblebee and is even good enough to be posed next to Masterpiece figures if you don't have the Exo-suit Spike figure from the MP-21 Bumblebee set. Lastly, you can also consider getting two of him to put the other up as Daniel, since they're supposed to be using the same type of Exo-suit in the movie
Gold