Transformers TFC-005 Gear of War Weapons set 2
Box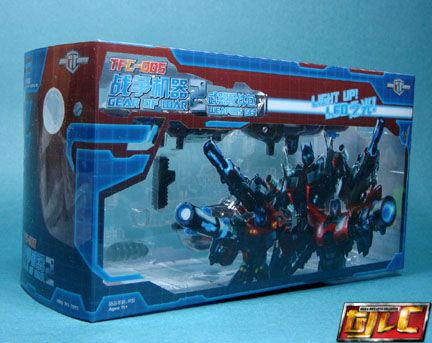 The back of the box lists the arrangement of the accessories for when you're returning the parts into the trays (smart call actually).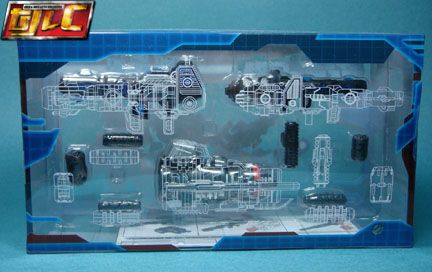 Also, the box top has holes where you can test the LED switches. Press once to turn on the LED, press again to turn it off.

The set actually only holds 2 guns (For Alternity and Classics Primes) with an upgrade parts kit for turning the Classics gun into a blaster for ROTF Leader Classics Prime.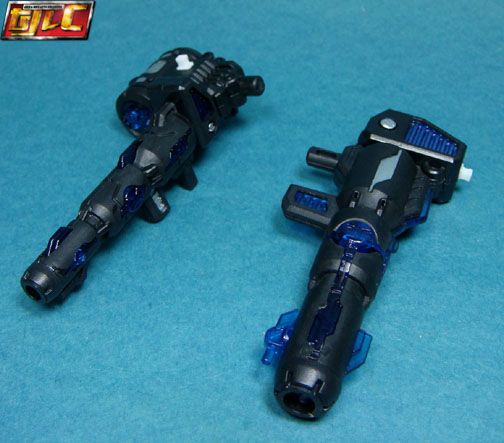 Whoa! Powerful LED!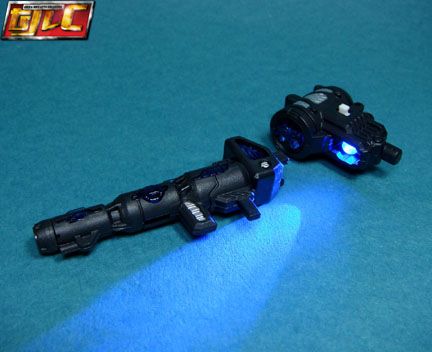 Batteries inside (each contains 3 button-type batteries). Take note of how the compartment opens (especially the left one for Alternity). The illustration on the manual is all wrong.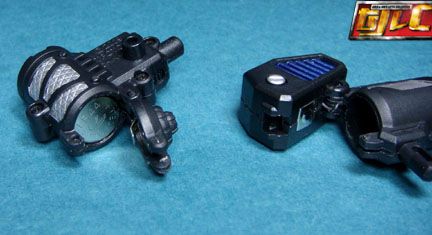 Alternity Rifle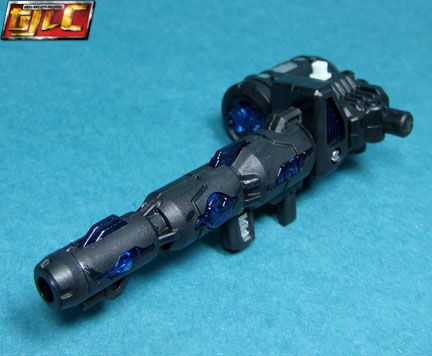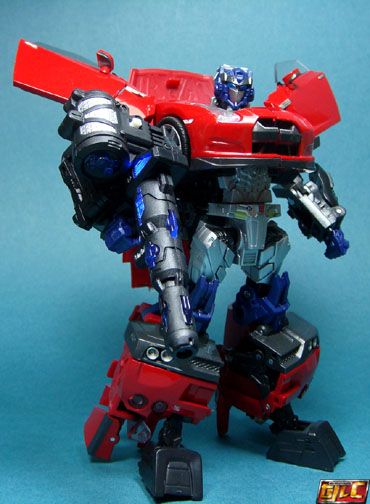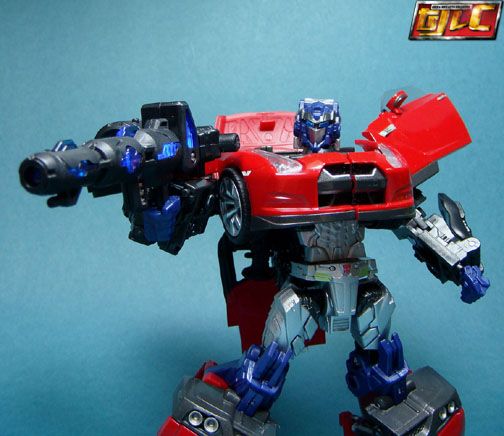 Classics/Henkei Rifle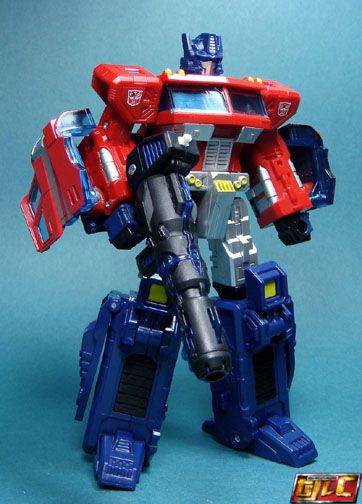 The Alternity rifle can also be equipped on Classics/Henkei Prime.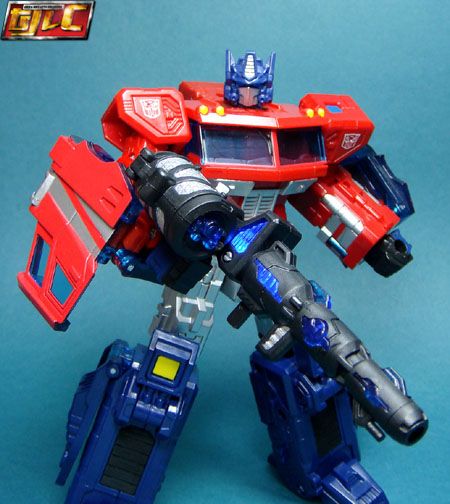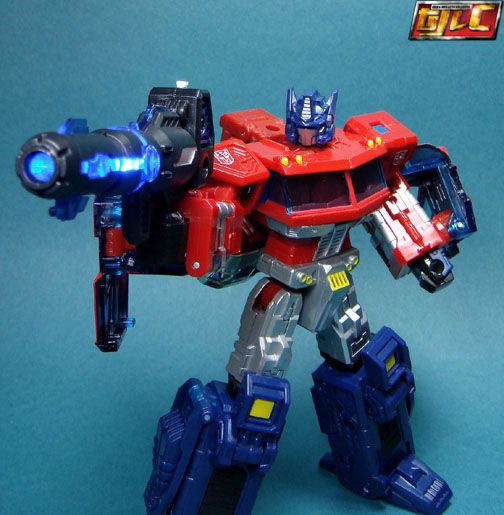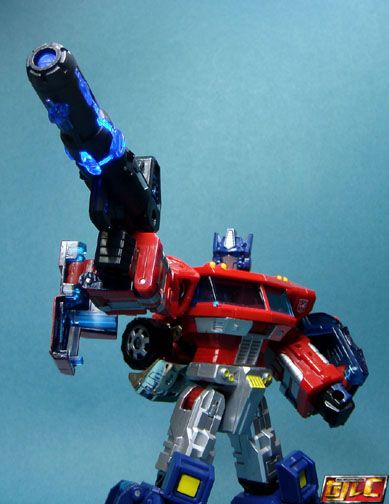 Leader Class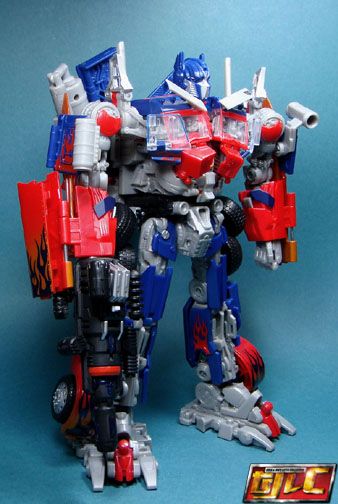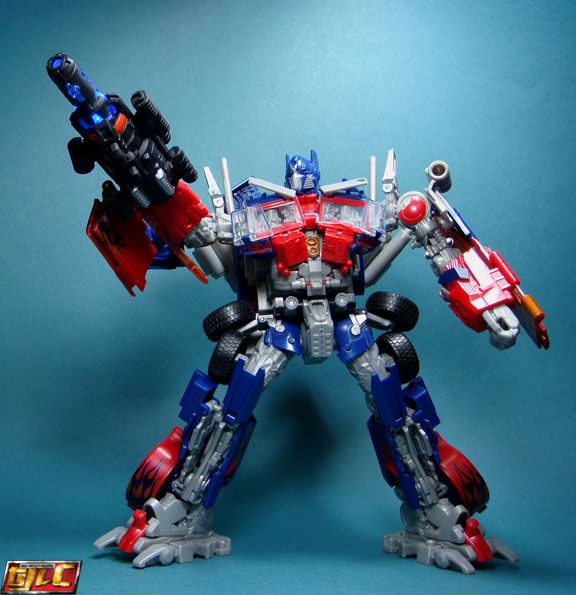 Admittedly, the Buster Prime rifle is bigger and looks more impressive, so this one is a bit of a miss now. TF Club also removed the silver paint from some of the parts, which is a shame, really since the silver paint added some character to the rifle.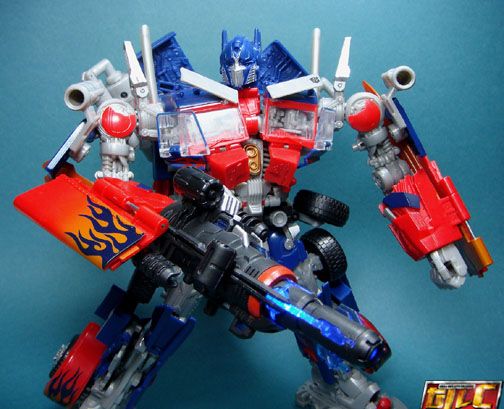 Although I haven't tried it I think the LC gun might also fit on the Masterpiece Primes. The rifle can also be assembled without the LED gun as a sort of a makeshift "grenade laucher".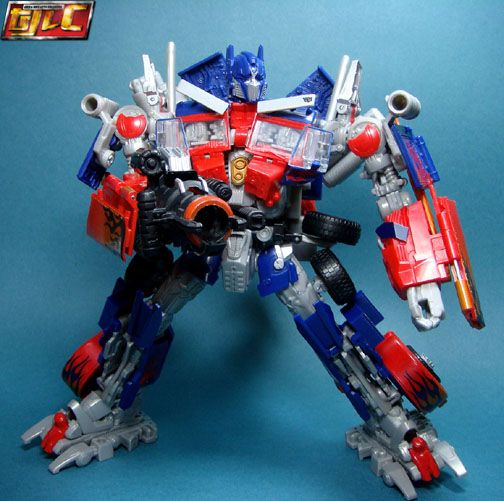 The Alternity rifle's LED can be removed and attached to the back of Classics Prime.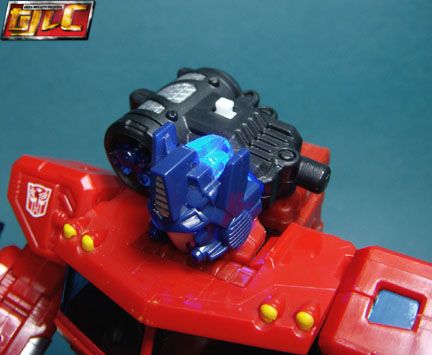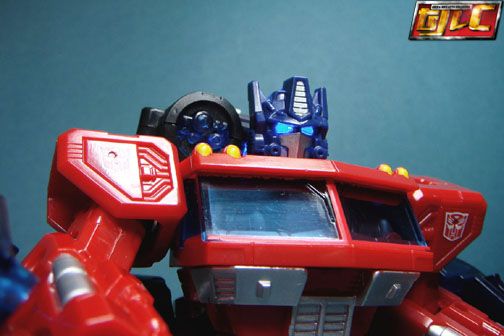 Dramatic Lighting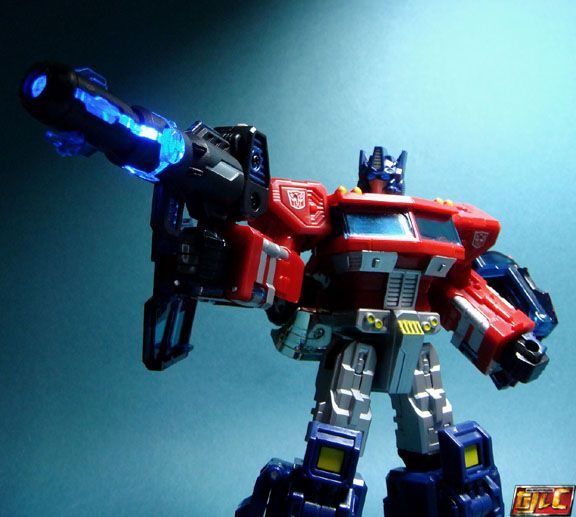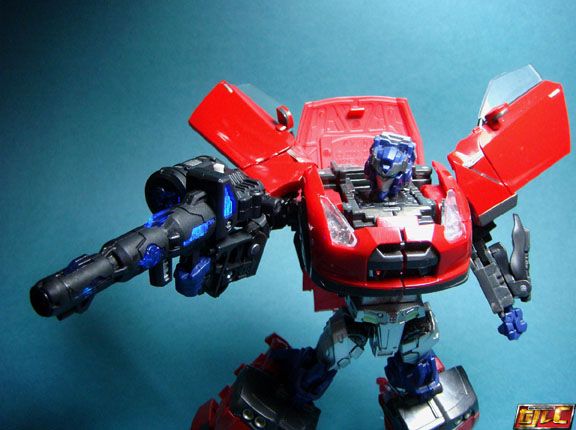 All together.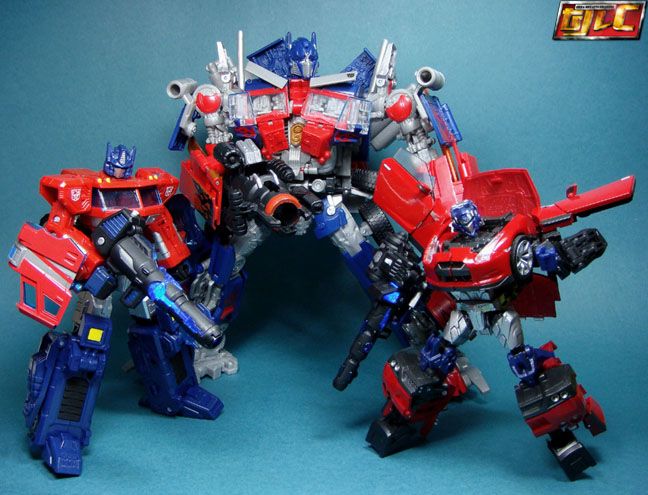 Strange but TF Club didn't take into account making the rifle viable for Binaltech BT-22 Prime, a simple parts add on would've sufficed.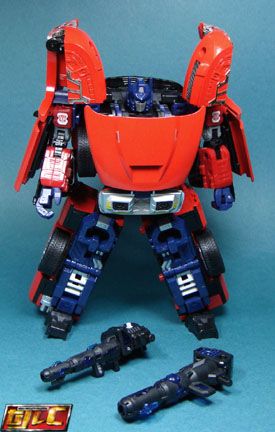 Another downside is that the Alternity rifle is really tight, I wouldn't recommend inserting it all the way into the fist since the gun handle is really thin plastic (thanks to Takara-Tomy making the fist slits so thin).
LED brightness.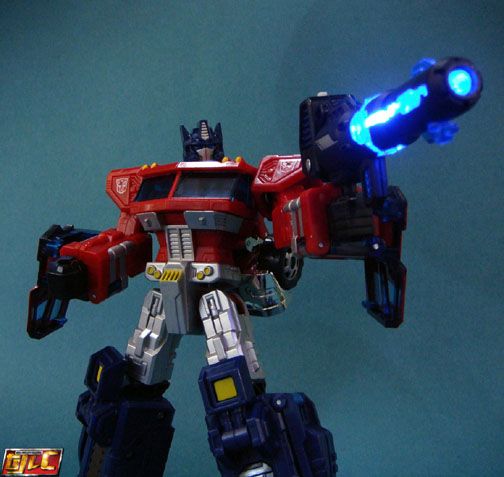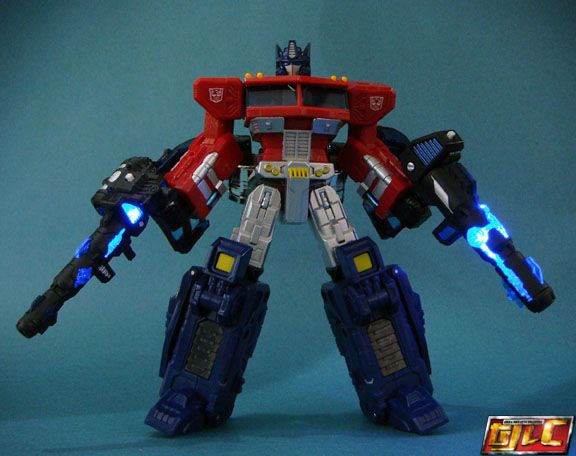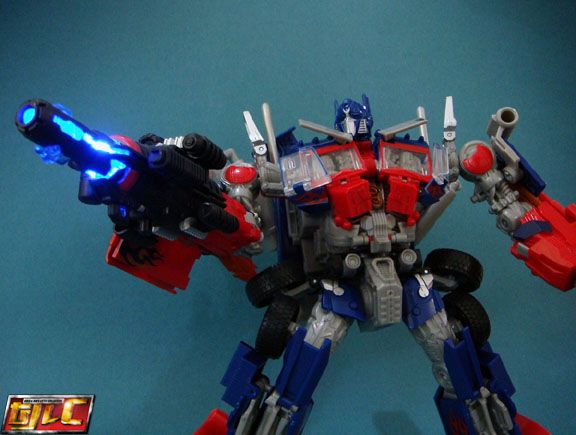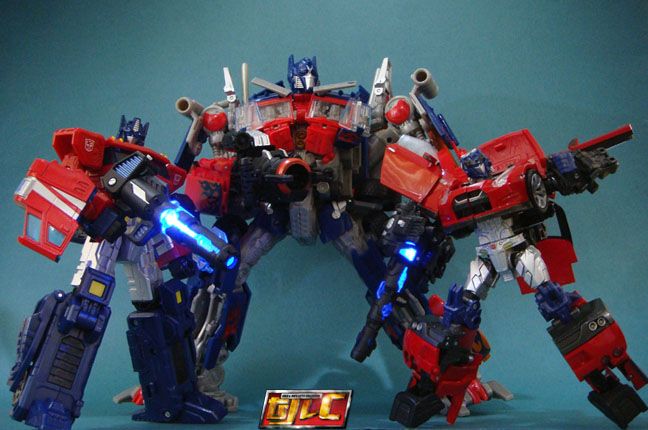 Gold