Transformers the Movie 4K HD Blu-Ray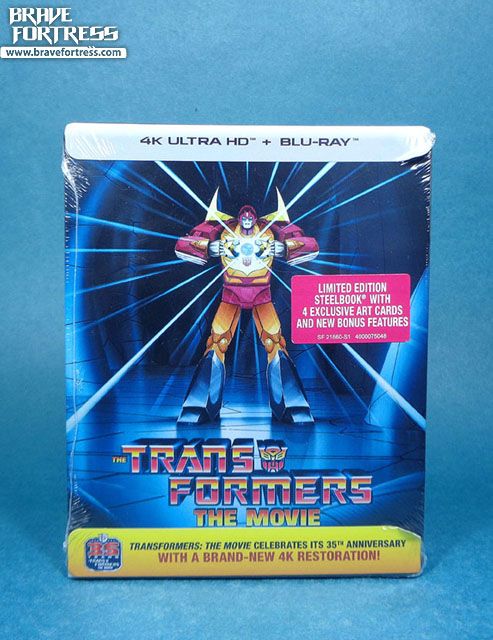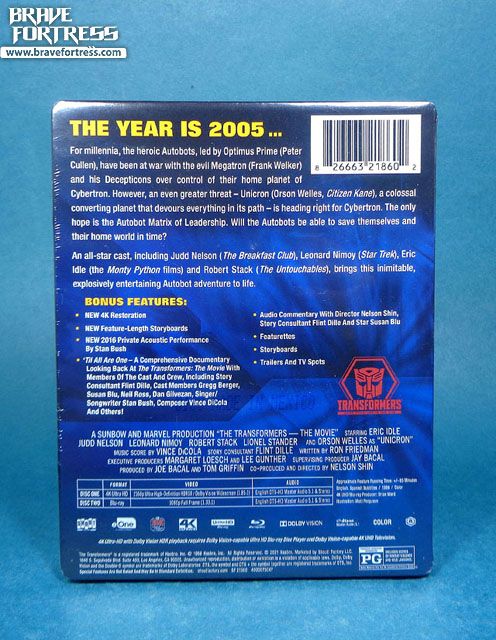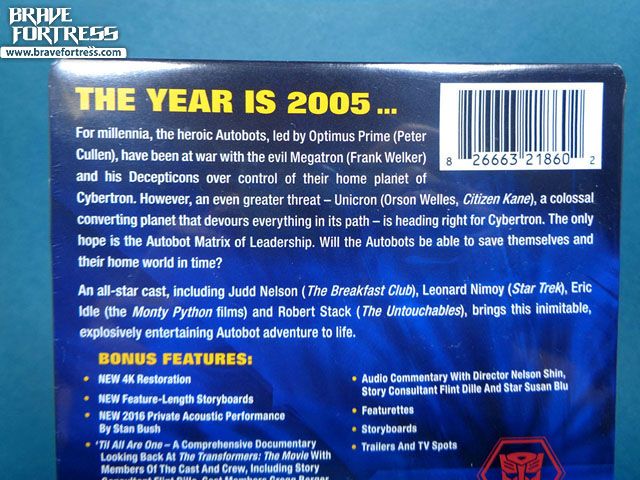 Four special art cards are included with the set.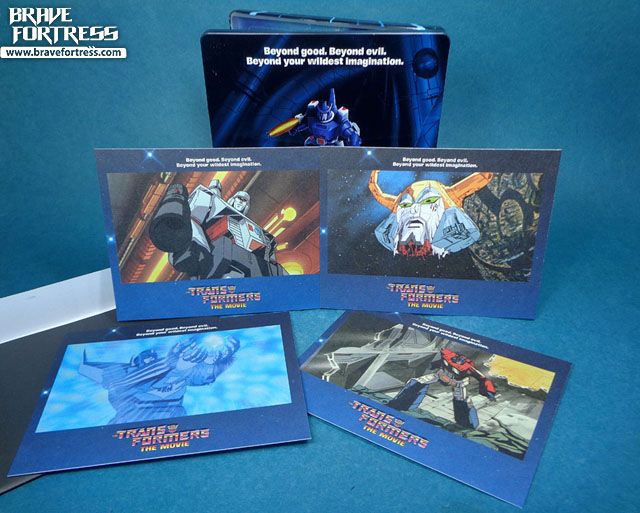 Main menu screen. The menu is actually animated and features an occasional laser that pulses through the screen from Starscream.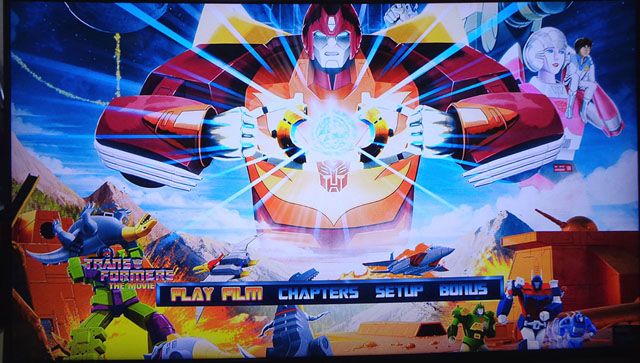 Celebrating the 35th Anniversary of the 1986 Transformers movie, Shout Factory re-releases the movie in remastered 4K HD. The set features a 1080P full-screen Blu-Ray disc and a second 2160P 4K Ultra HD wide-screen disc. We also finally get subtitles for the dialogue, meaning we can now fully understand what the Junkions were saying!
A pretty great release. While my Blu-Ray player won't play the 4K HD disc, at least the 1080P disc ran smoothly. I was finally able to rewatch this in its fully remastered glory with my son. Good times. Thanks, Shout Factory! 🙂
Gold