Transformers Titans Return Deluxe Class Misfire with Aimless
Titan Master Aimless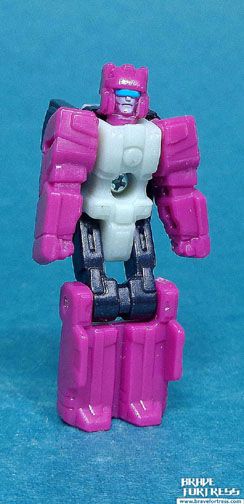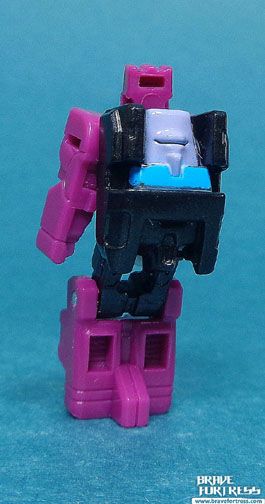 According to the bio, Aimless grants his partner the ability to fire ion particle fireblasts. But he doesn't improve Misfire's targeting ability at all though.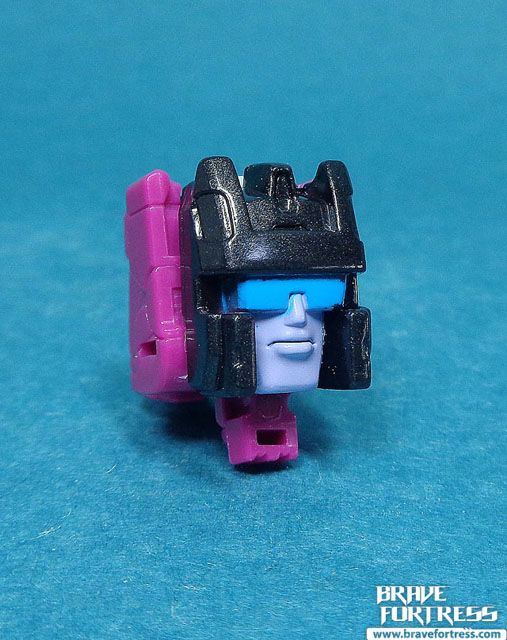 Head on!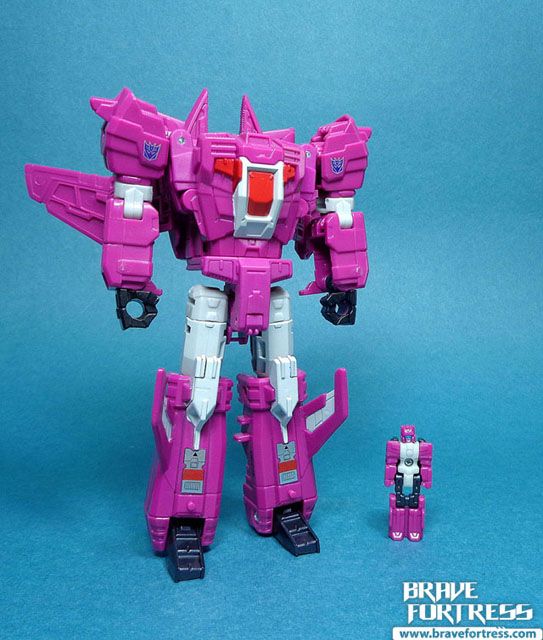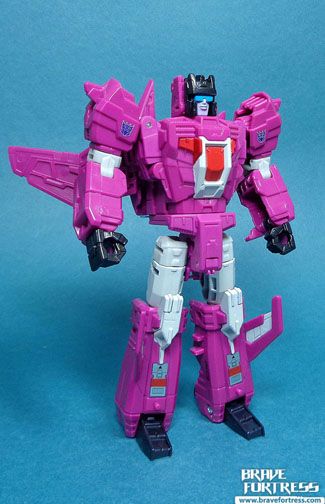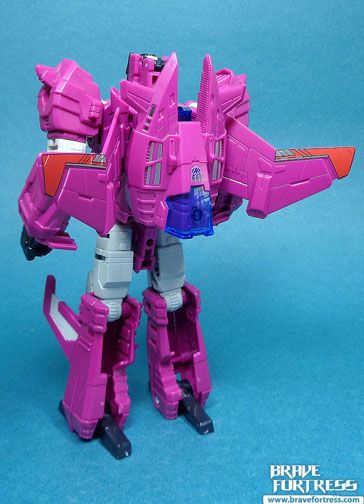 Misfire's pretty much the worst shot in the Decepticons, he even flunked out of the Decepticon military academy. The only way he's effective is if he fires over a broad area, hitting both friend AND foe.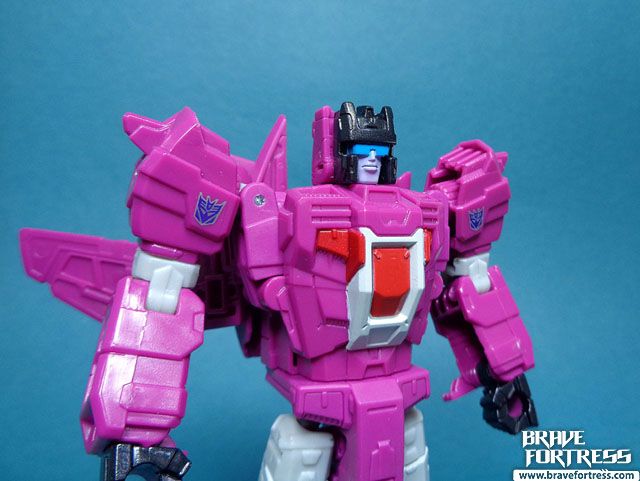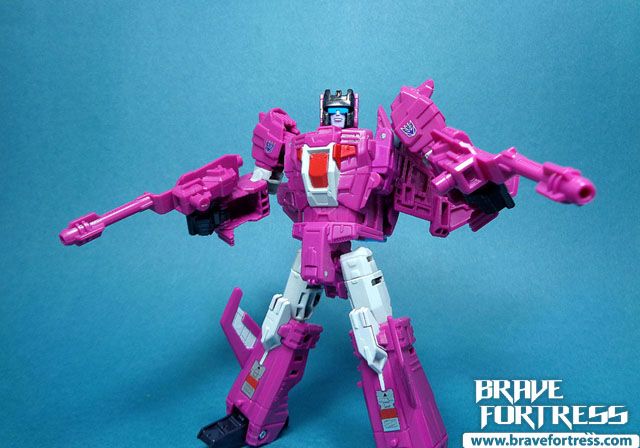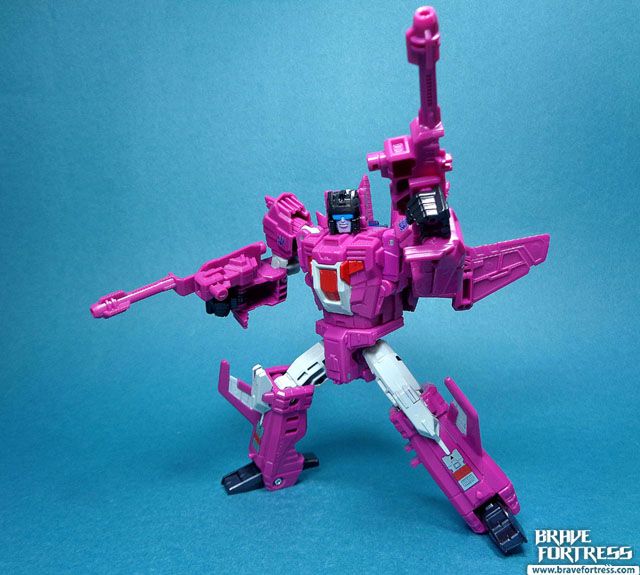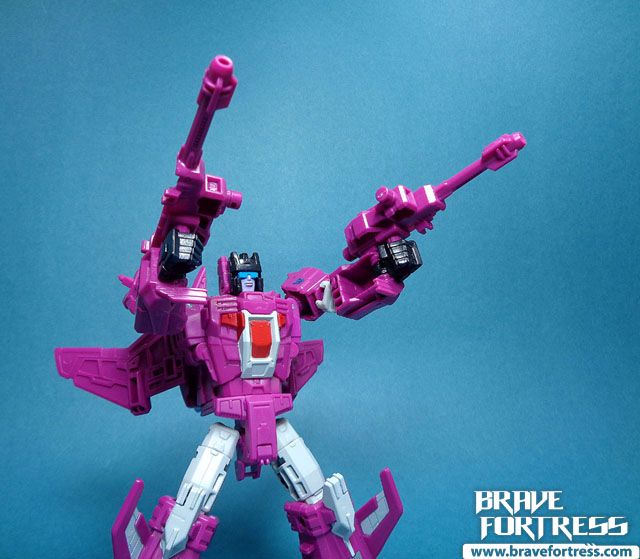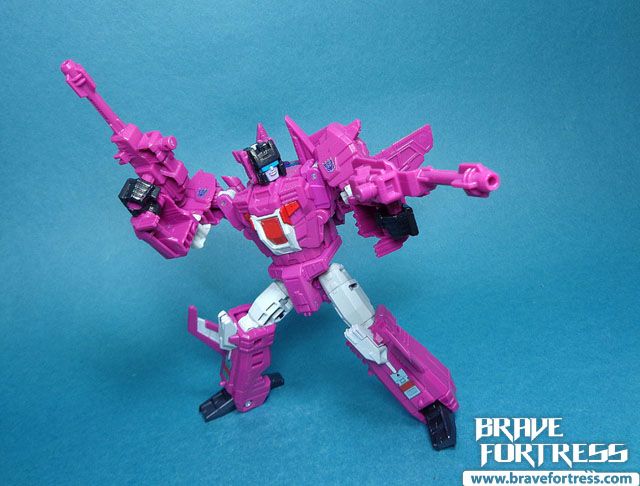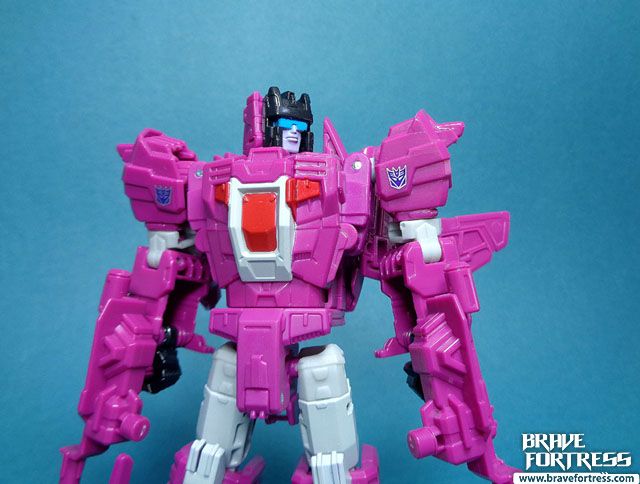 His two rifles can combine.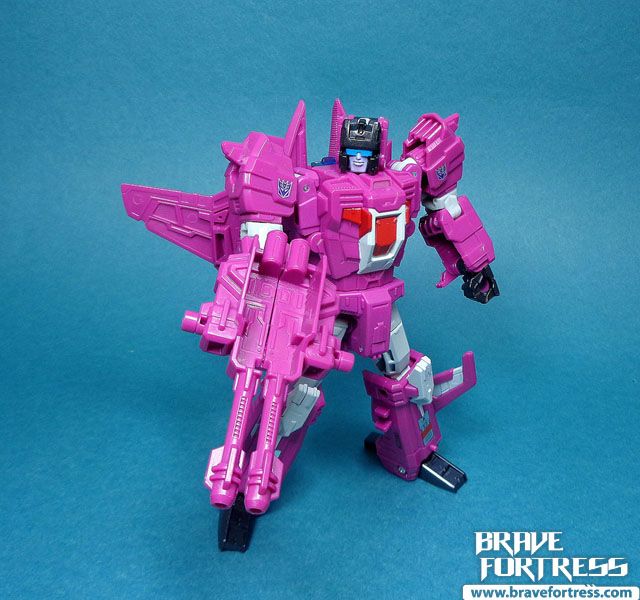 As usual, the Titan Masters can ride on the combined weapons.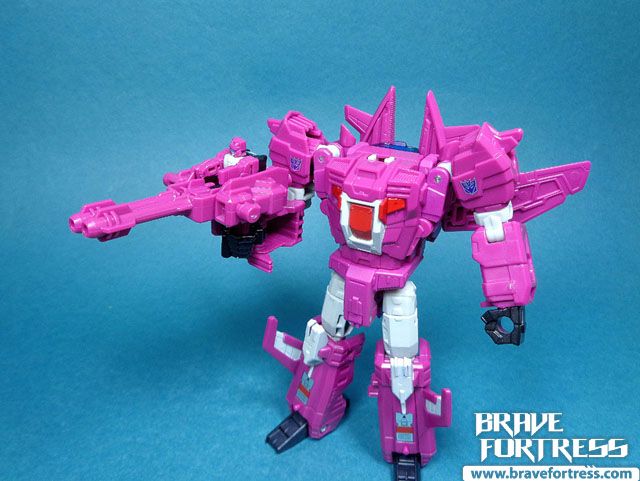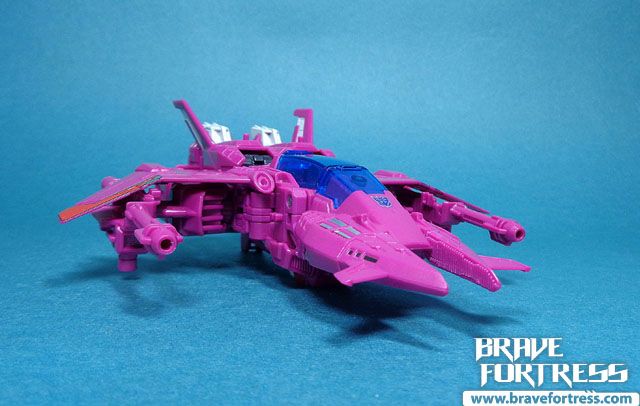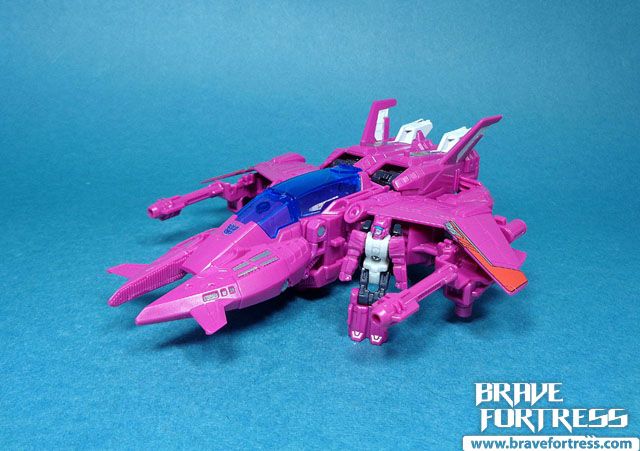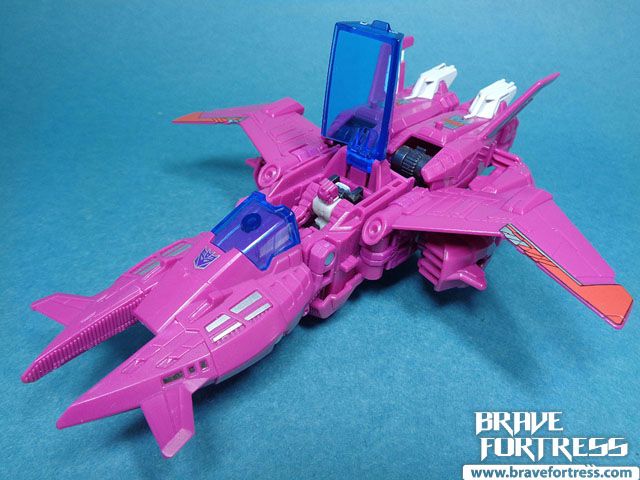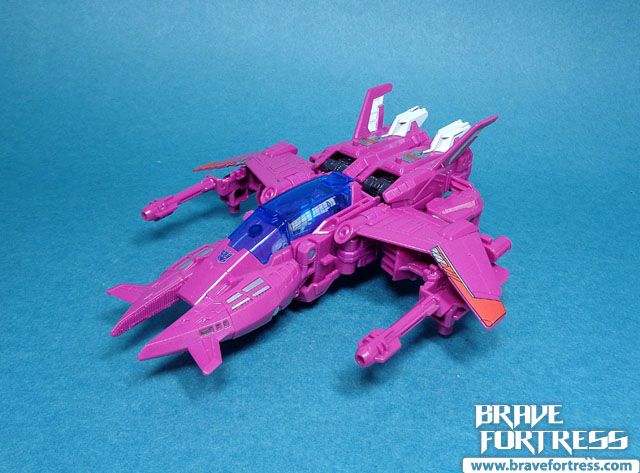 The Decepticon Target masters! Now to only hope Hasbro / Takara get around to making the Autobot Target Masters.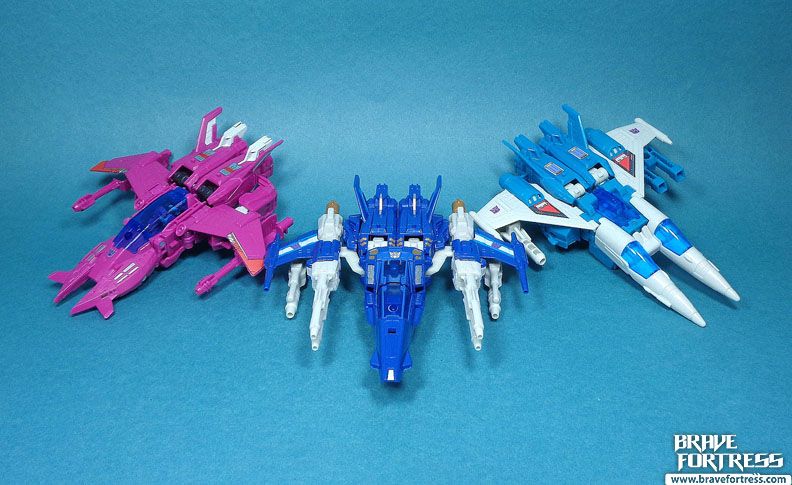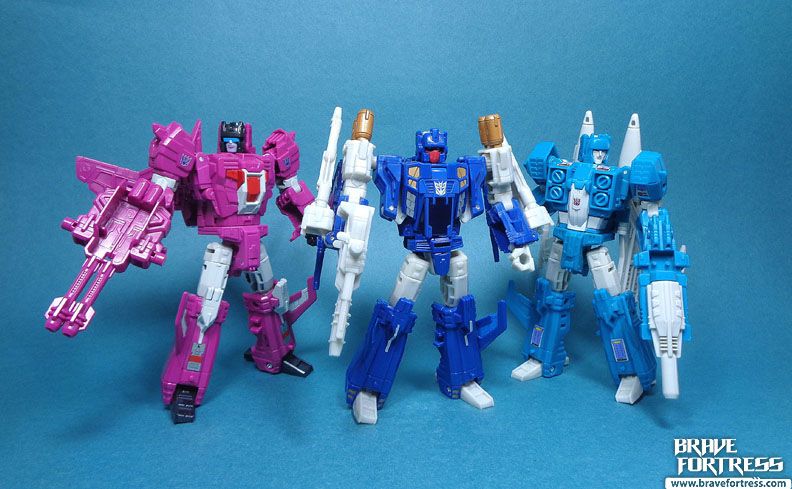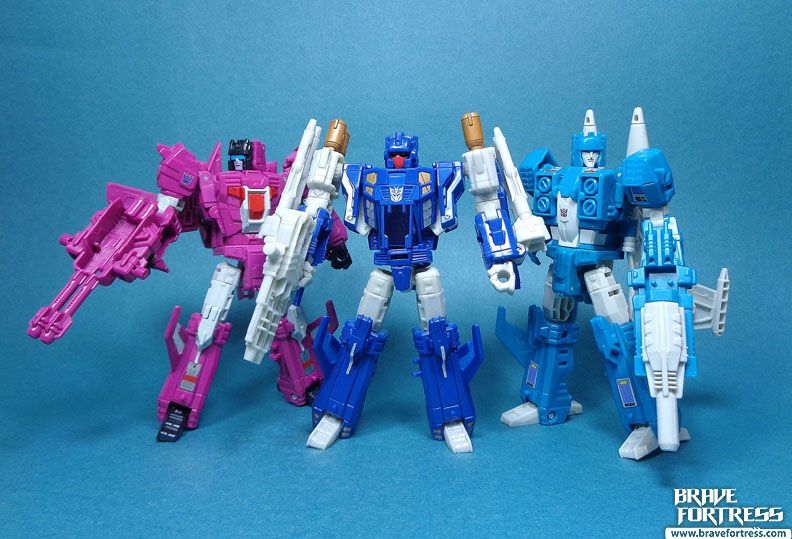 Hmm.. I think I should've added Quake, Cyclonus and Scourge to this group pic. Perhaps next time.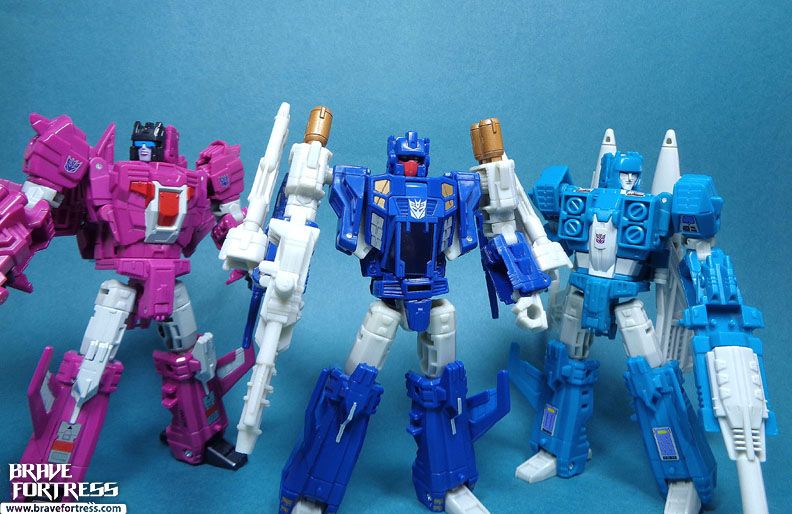 Time to shoot at everything but the right target…..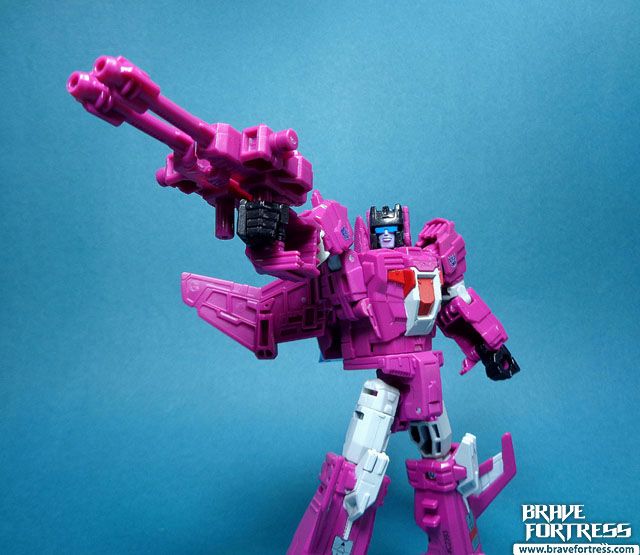 Gold