Transformers Titans Return Deluxe Class Wolfwire with Monxo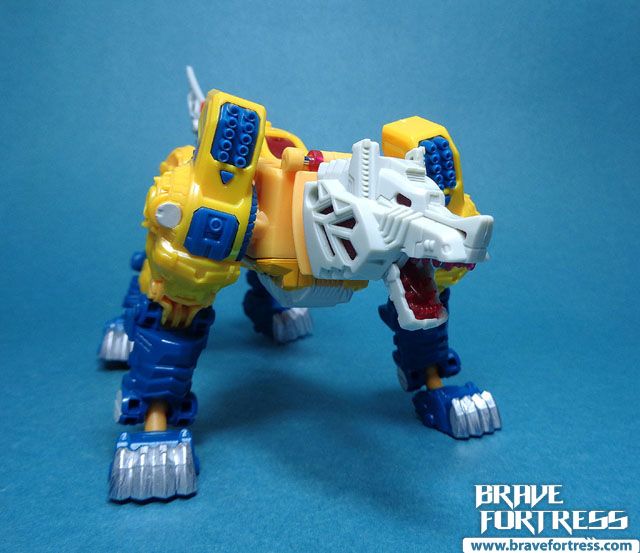 So the warnings were all true, the hinges do break easily on this guy's canopy. A shame. I didn't really encounter this issue with the Takara figure. This one broke too easily. Annoying to look at but luckily the whole thing is still functional.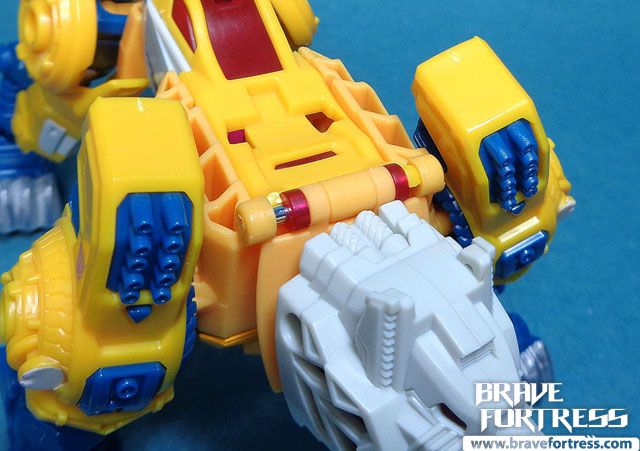 Titan Master Monxo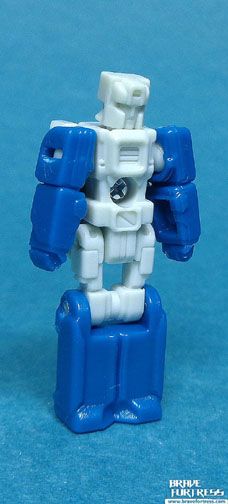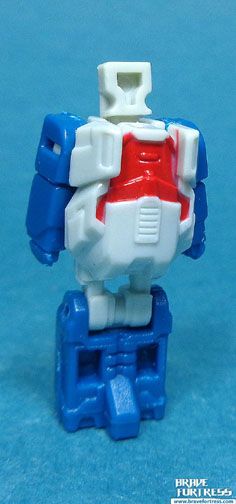 According to the bio, Monxo grants his partner the ability to rewind time in short bursts.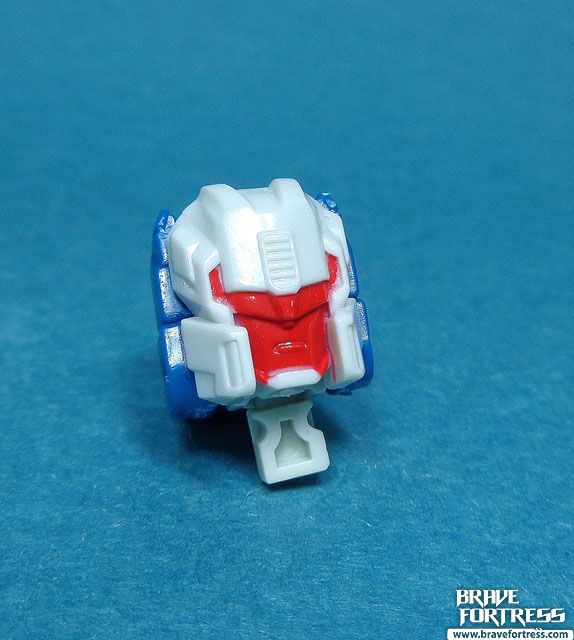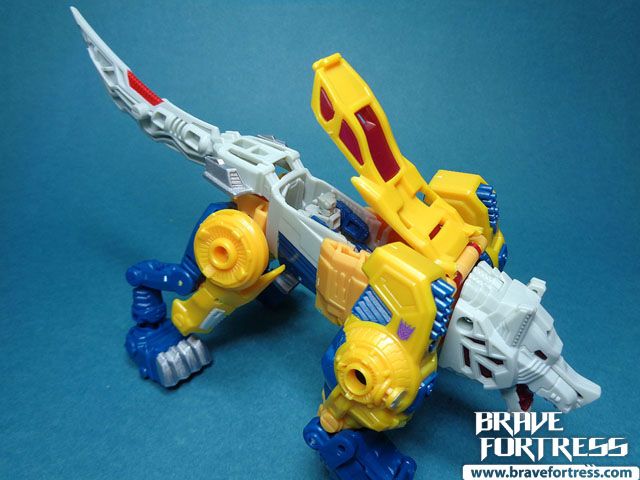 Head on!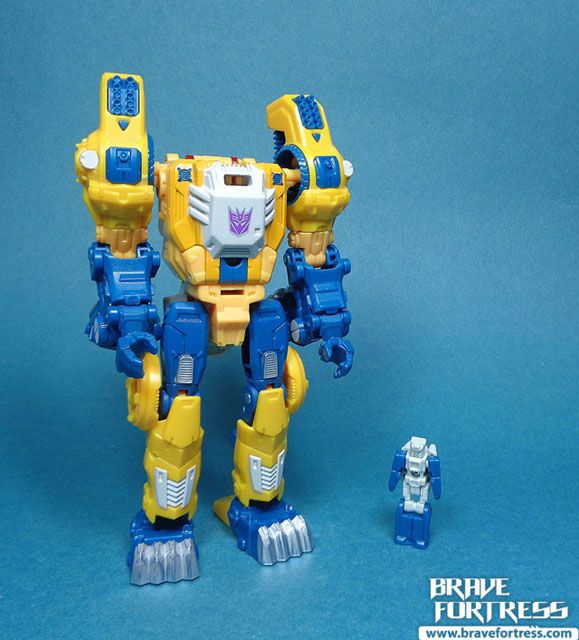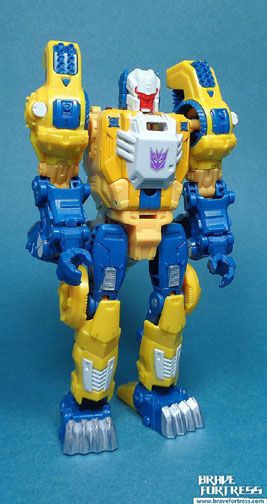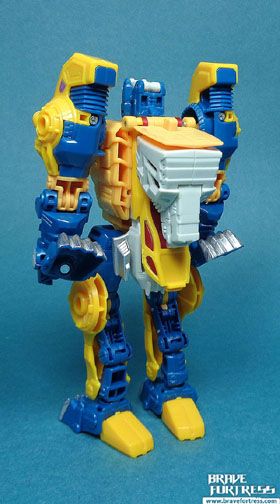 Wolfwire likes to talk backwards for some reason, making him hard to understand. His Nebulan partner loves nothing more than to shut Wolfwire up.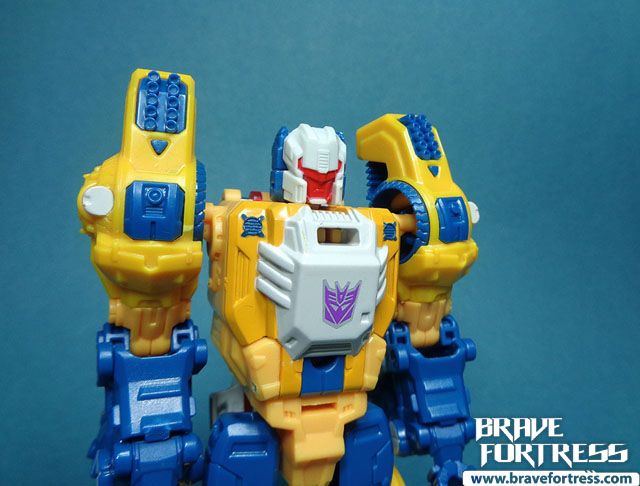 Thermo sword

Photon Pistol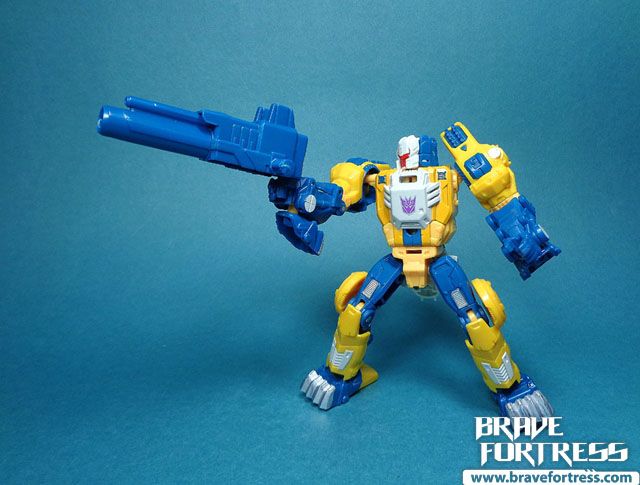 I guess the more proper name for this would be photon cannon now.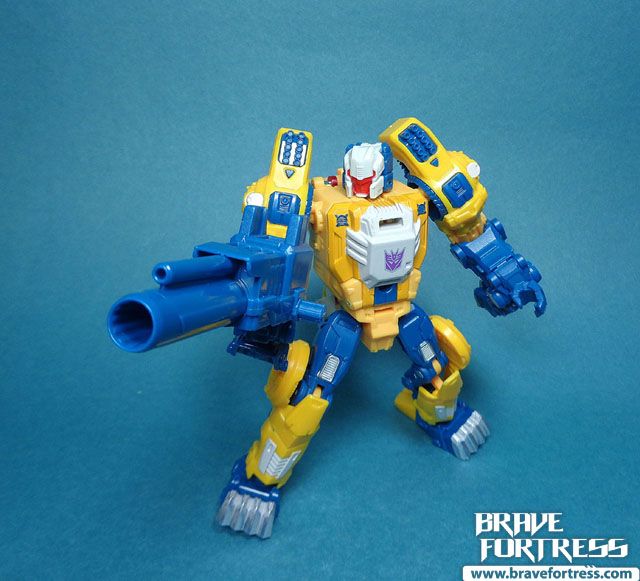 Comparison with the Takara version. Takara version on the right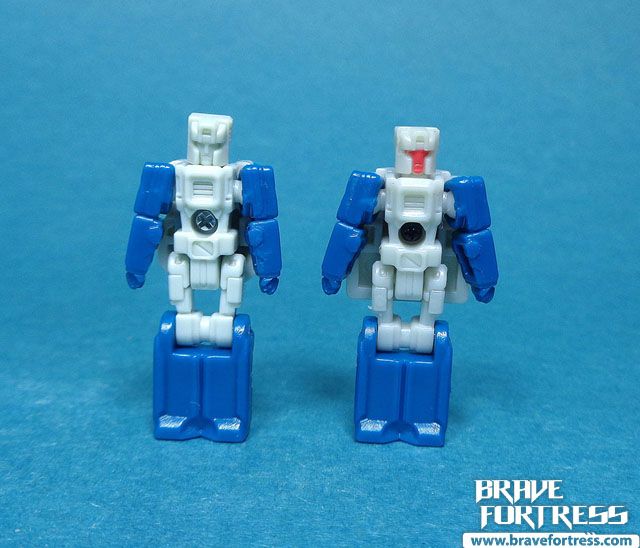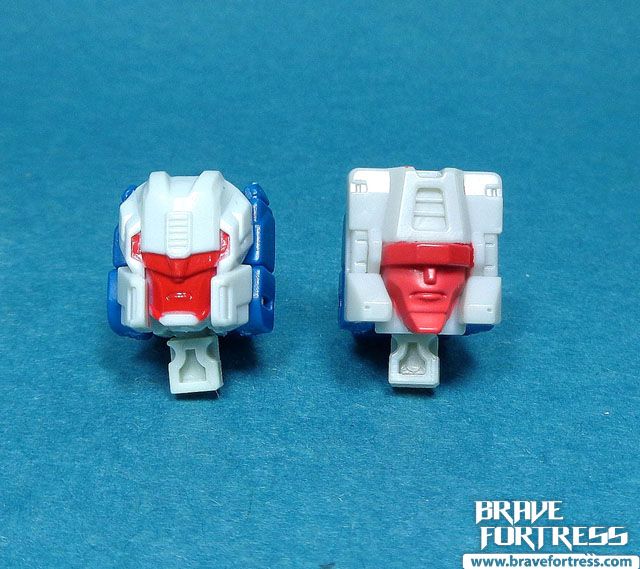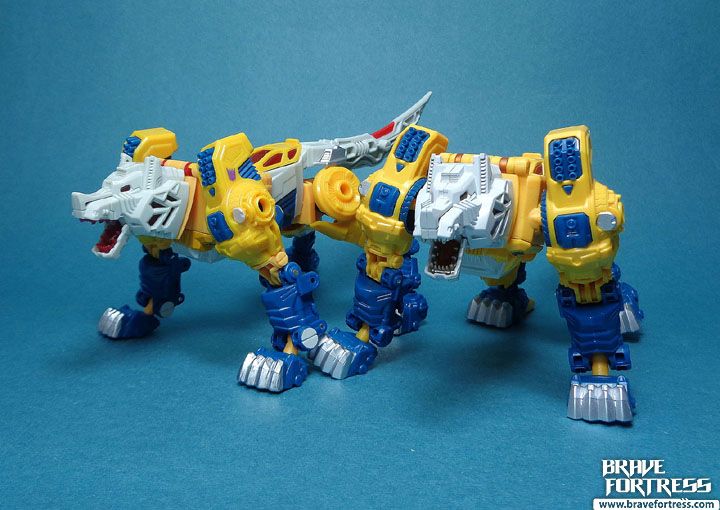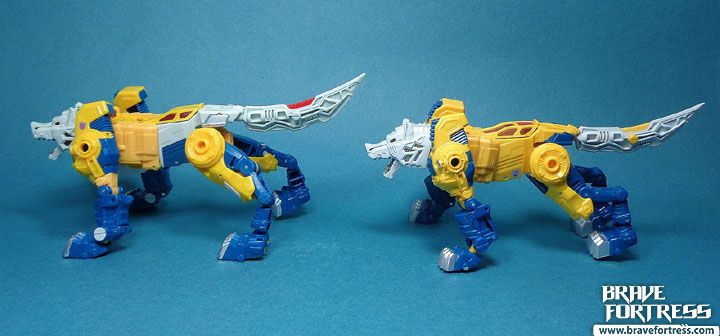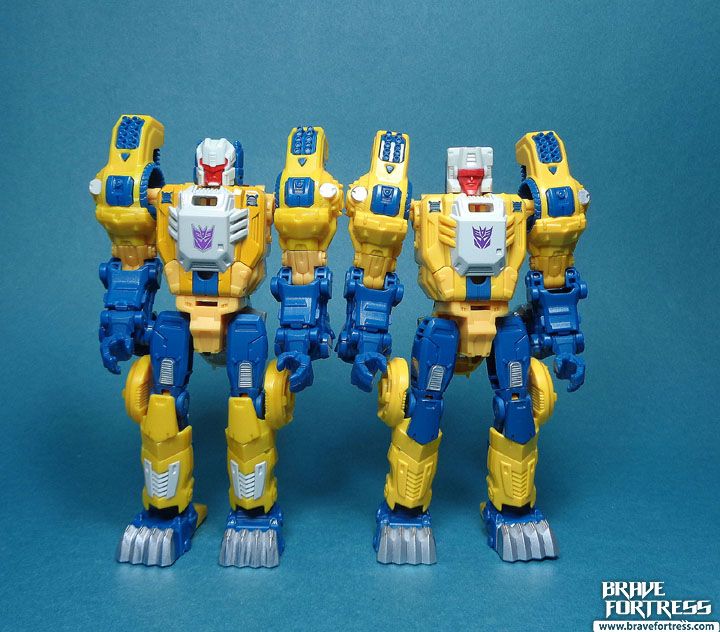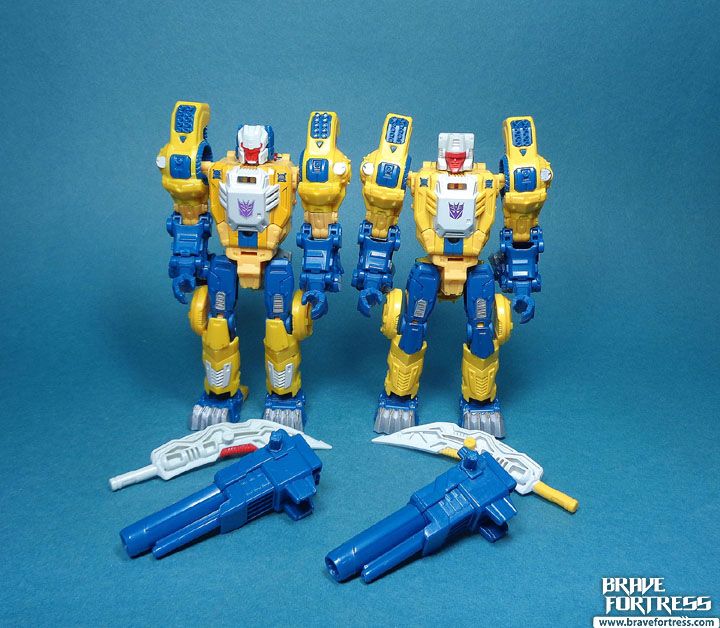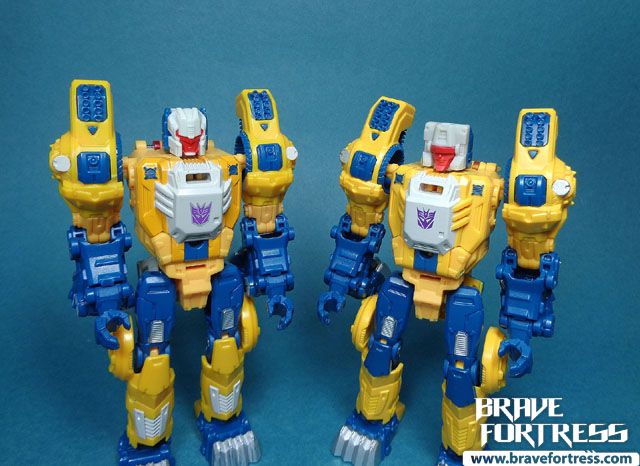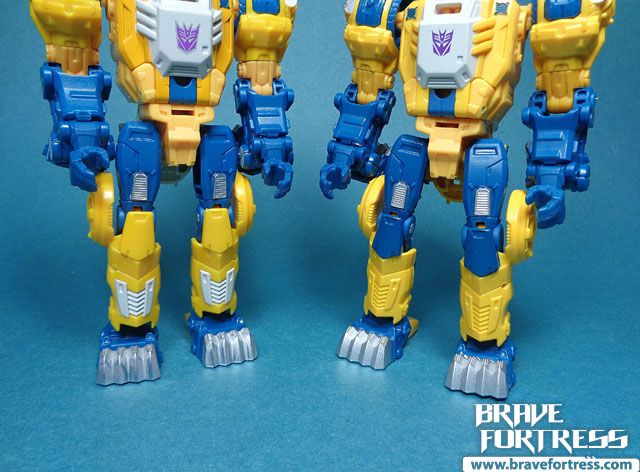 The 3 main Decepticon Headmasters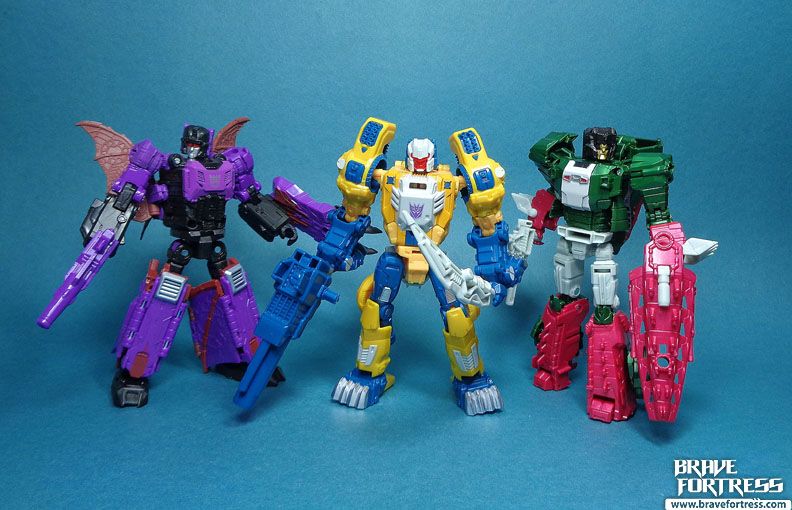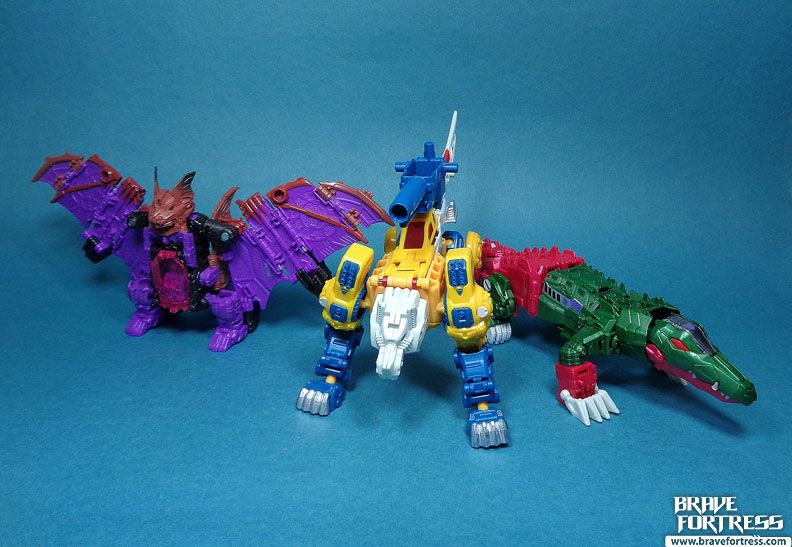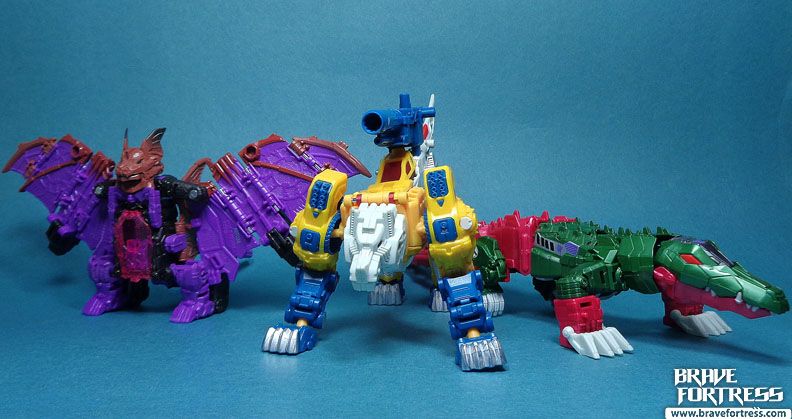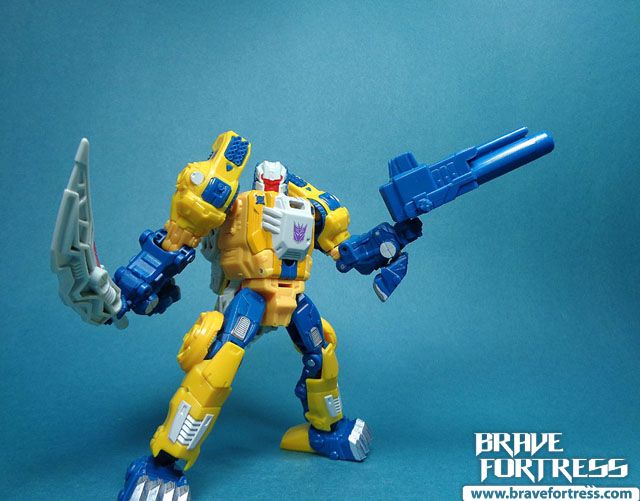 Gold